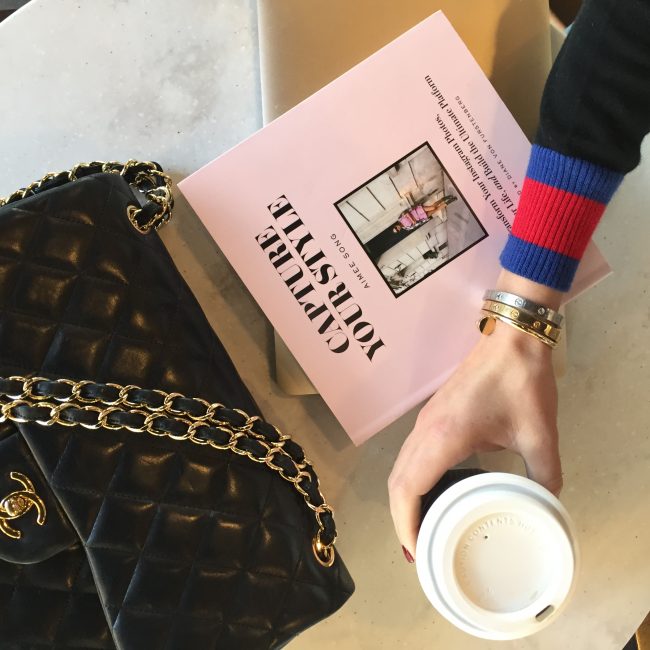 Happy Monday friends! I wanted to start the week off right with a goal-centered post! I am sharing 5 ways to blog better in 2018.
Post 4x per Week
Something I need to improve on. You have the potential to reach the most people on your website. Thus, posting a lot is the best strategy to capture traffic. And according to Forbes research, four times a week is the SEO sweet spot. If you post too much your audience will tire and your content will suffer. And posting too little won't drive traffic or better your blog. That being said, posting four times a week can be taxing. I try to switch up my content and topics to keep my writing fresh and brand well-rounded.
Grow Subscriber List
Now, once you've driven traffic to your blog- how do you turn those visitors into lasting subscribers? One key thing is to optimize other platforms to drive traffic to your website. For example, make sure that your Pinterest account is verified and linking content back to your website. Pinterest is so important, read all about why here.  Another tip is to offer something special or exclusive to new subscribers, some sort of freebie that would interest them. Doing both of these things ensures a strong multi-faceted approach to driving traffic and altogether a better blog.
Have an Email Strategy
This is one thing I am really working on this year. Email can be one of the most frustrating things about blogging. I feel like even when I take a few days break I am overwhelmed with everything I've missed. I really like this strategy from Harvard Business Review. Essentially, it's a tiered approach wherein you sort first then tackle. This way you empty your inbox of junk before getting behind with responding. Plus, I think it's also important to keep your writing in an email brief and concise.  This can be difficult but it's a good habit to be in.
Keep Your Voice
Now, this is where all the other stuff I just said really doesn't matter. At the end of the day, you started a blog in to flex your creative muscles. Your creativity! So be true to it. I think that the most successful people radiate authenticity and originality. Don't focus too much on what others are doing and trust that you've got this. Because you do!
Help Each Other Out
Finally, we're all in this together so let's help each other along the way. I get emails from bloggers just getting started emailing me and asking me what I know, it only takes a minute of my time to respond. It's good karma, so let's be good to each other too!
Thanks for reading! 2018 is gonna be great.