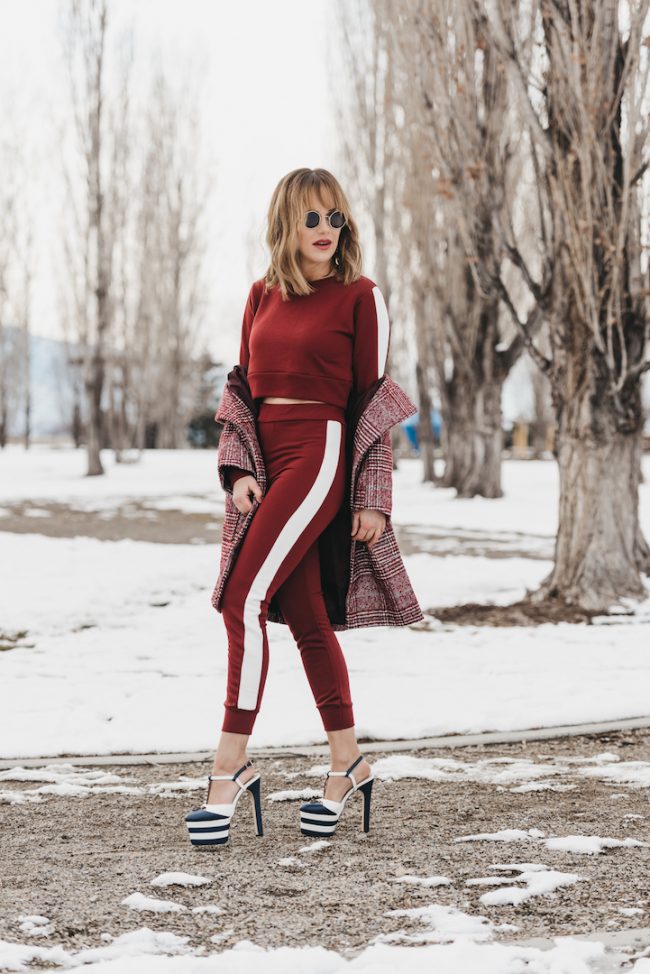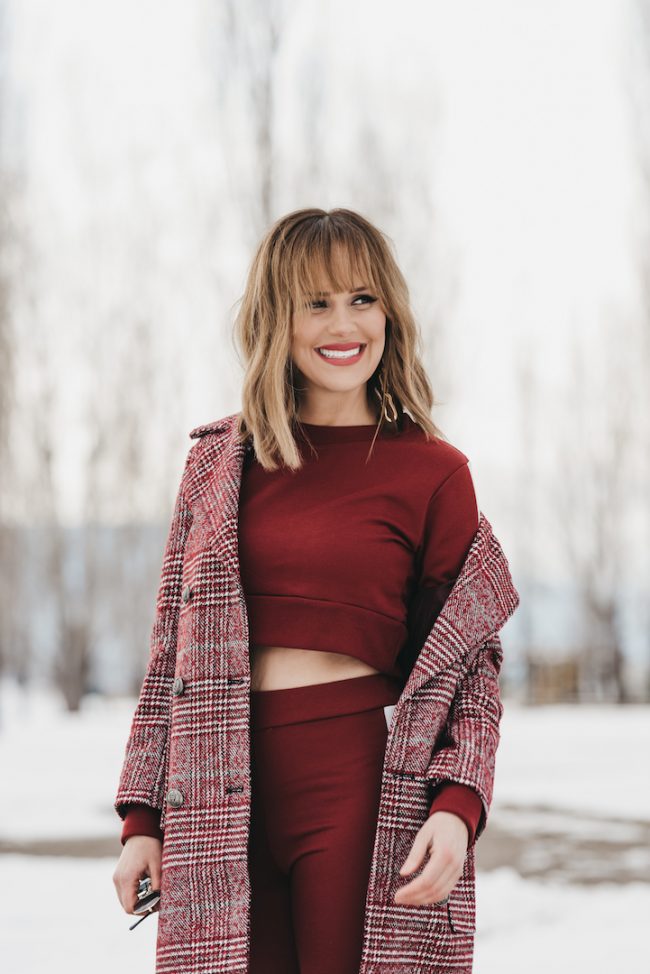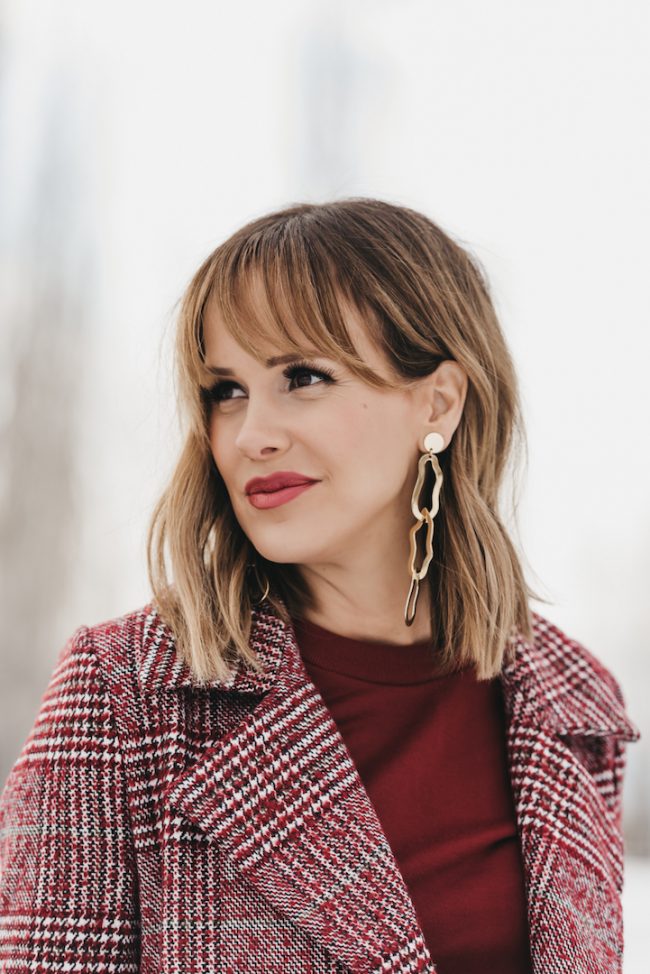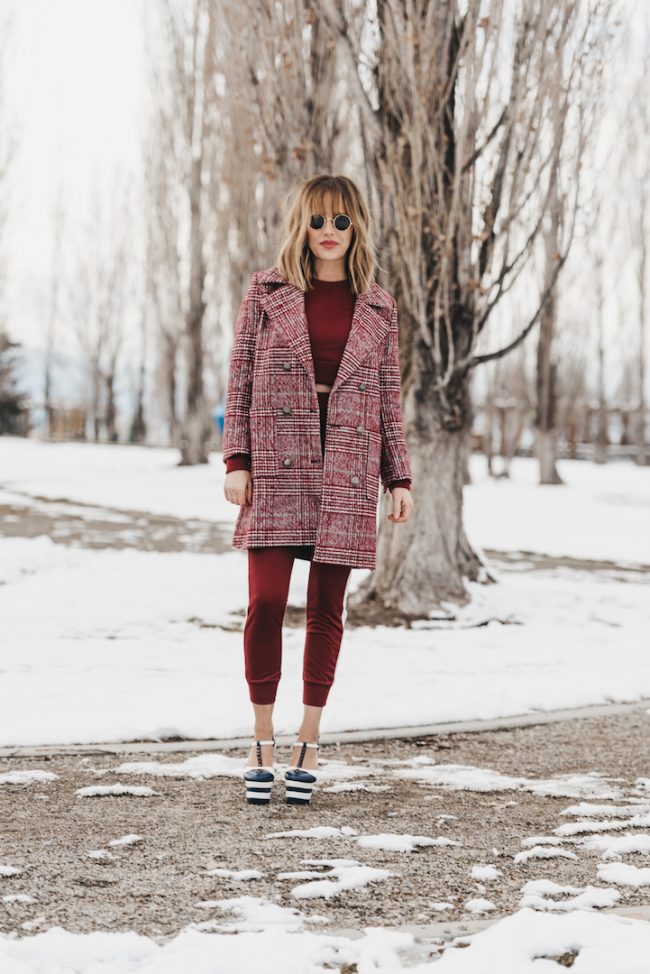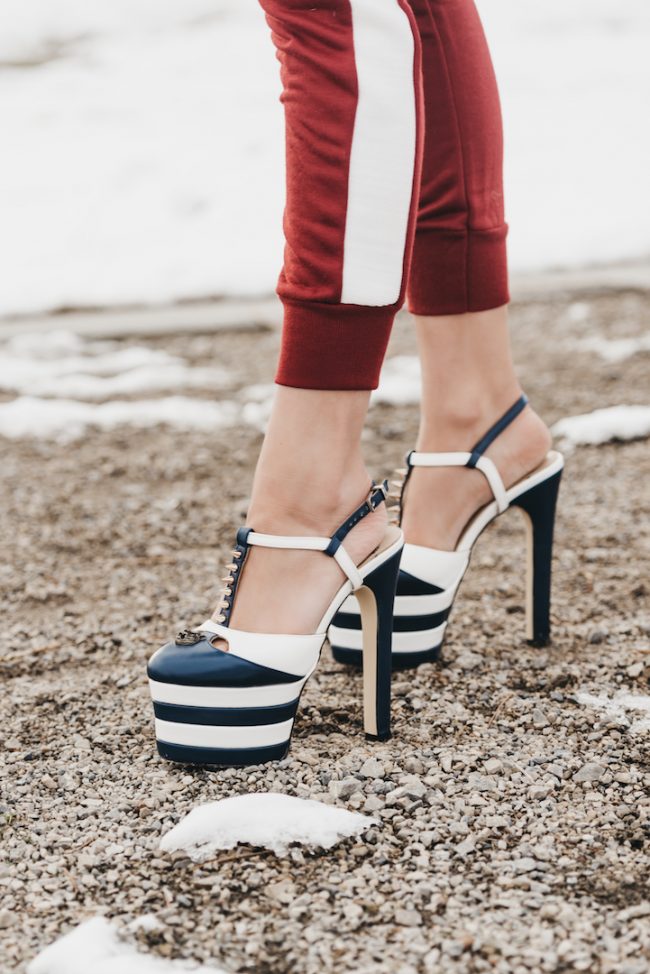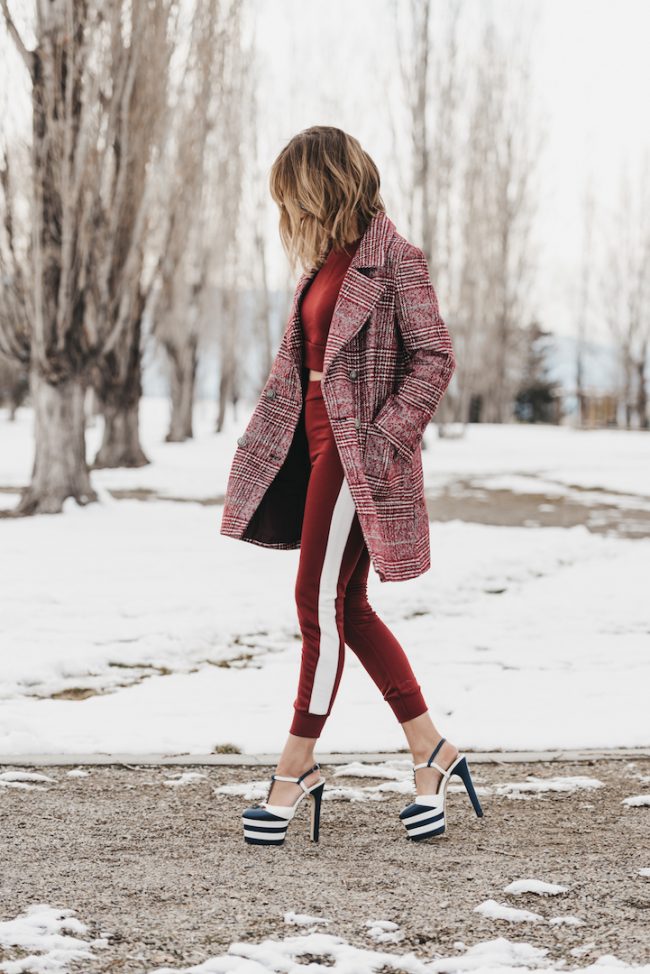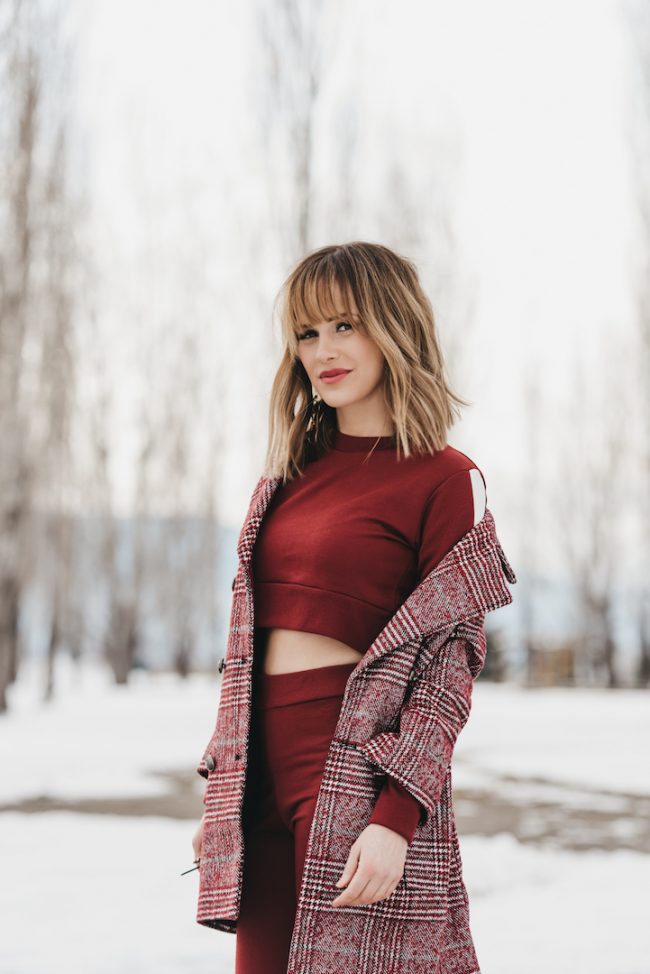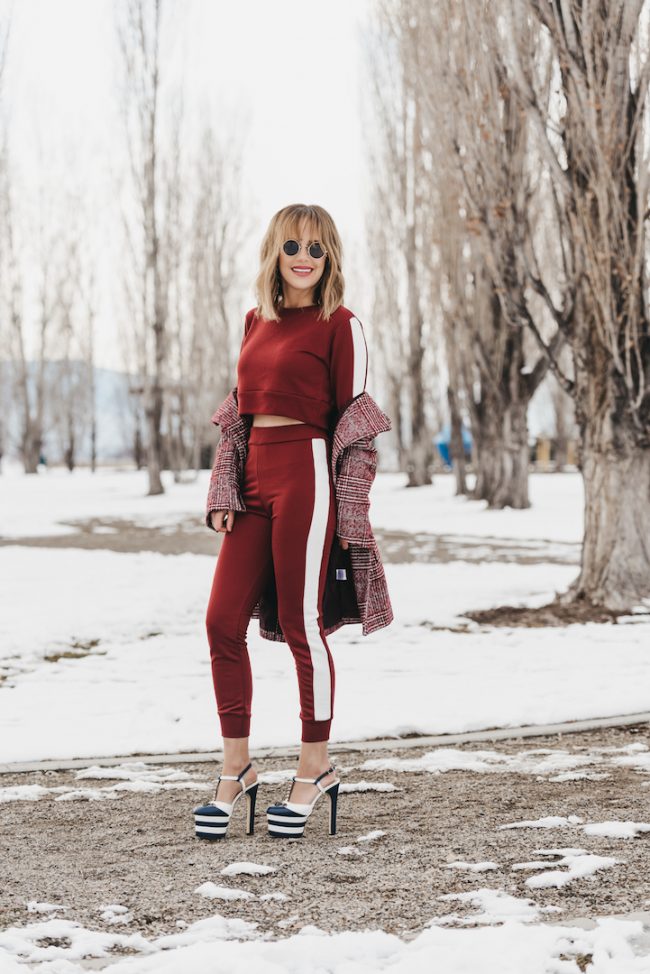 Love what you do and Monday will be kind to you.  Honestly, I feel so blessed to work in a industry that I absolutely love.  Thanks to the world wide web and social media, I am able to persue my passions from the comfort of my own home and state (Utah).  Although proximity is power, we now live in a world where you don't have to move away to make your dreams come true.  Thank you all so much for your continued support and for allowing me to share my gifts with you.
Romwe Long Plaid Coat (similar style) | I Saw It First Stripe Crop Jumper | I Saw It First Stripe Jogger | Gucci  Stripe Platform Heels | Bauble Bar Paris Hoop Earrings 
Today I am sharing stripe jogger and crop top co-ords with a plaid jacket and studded platform heels. This is what I interpret to be a Gucci inspired look. The good thing is that aside from my actual Gucci stripe platform pumps, everything I am wearing is very affordable thanks to Romwe, I saw it First and Bauble Bar.
"Once you can accept the universe as expanding matter into nothing that is something, wearing stripes with plaid comes easy"  – Albert Einstein
Sounds like I am in good company with stripes and plaid according to Mr. Einstein.  Maybe I'll adopt this idea whenever styling anything.  Hey, that means packing will only take me 30 mins instead of  half a day!  We're really on to something here (high five)!
I know you'll love pieces from Romwe,  I Saw It First and Bauble Bar, so be sure to shop this stripe jogger and crop top co-ords look or what pieces make your heart sing! xoxo