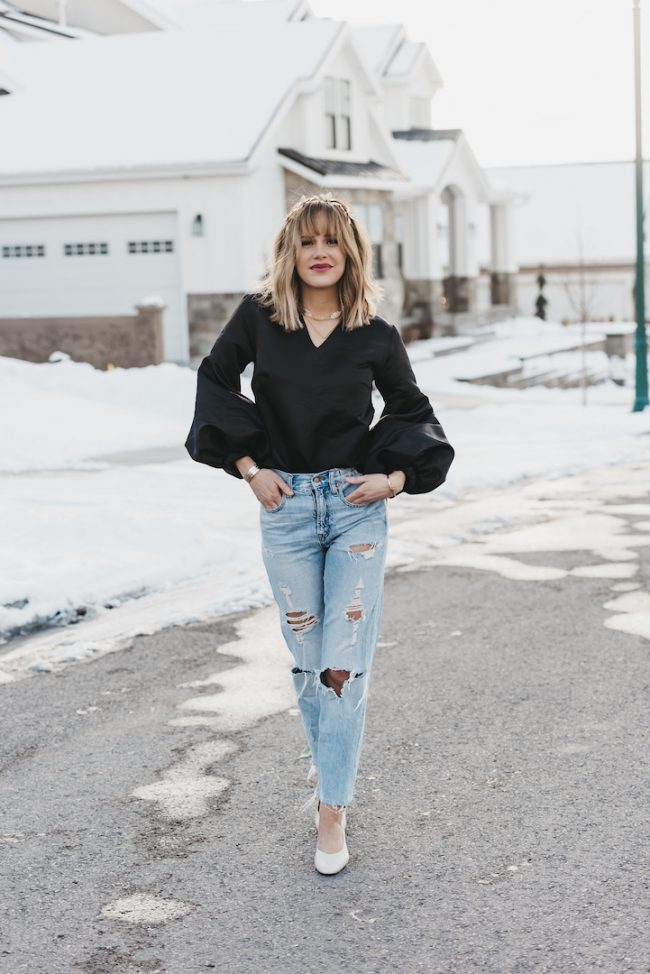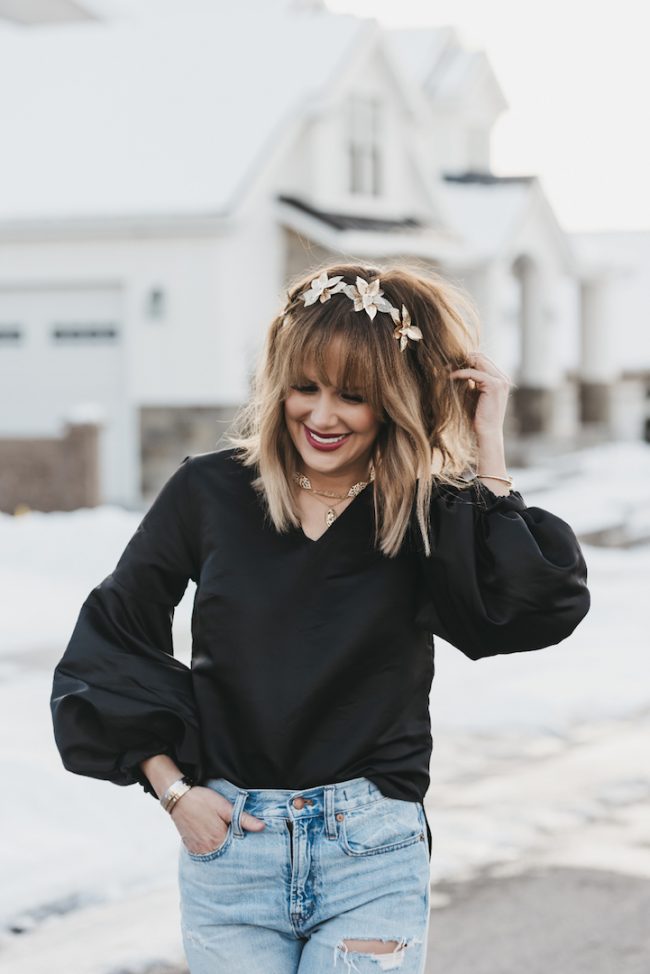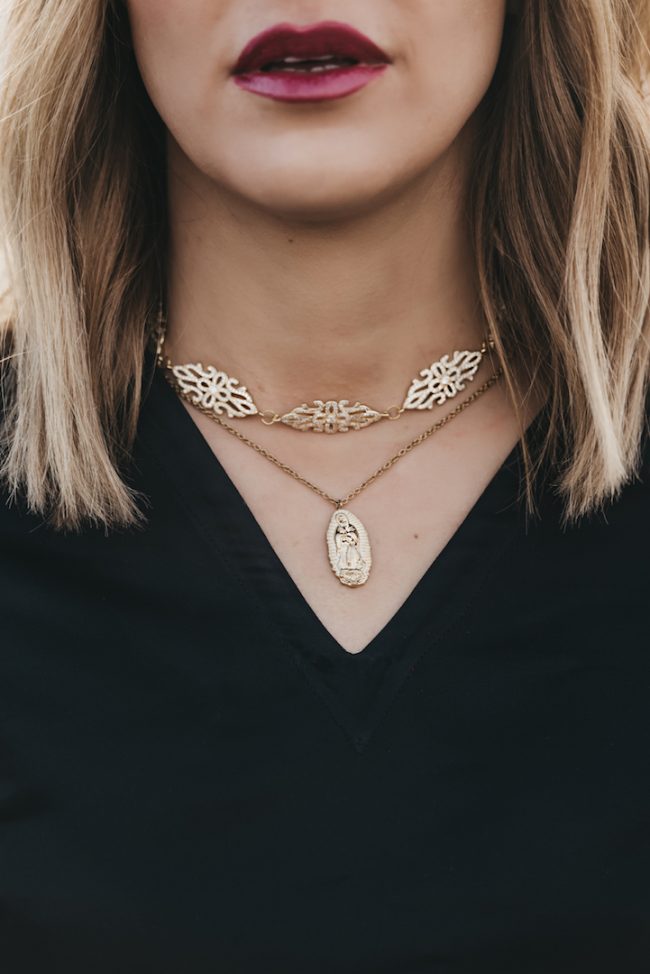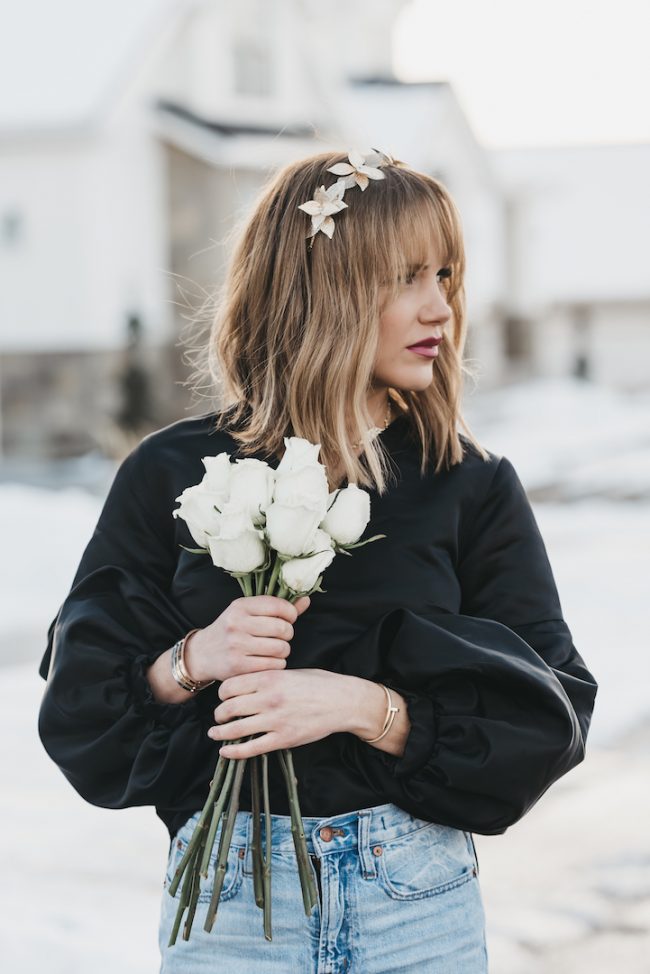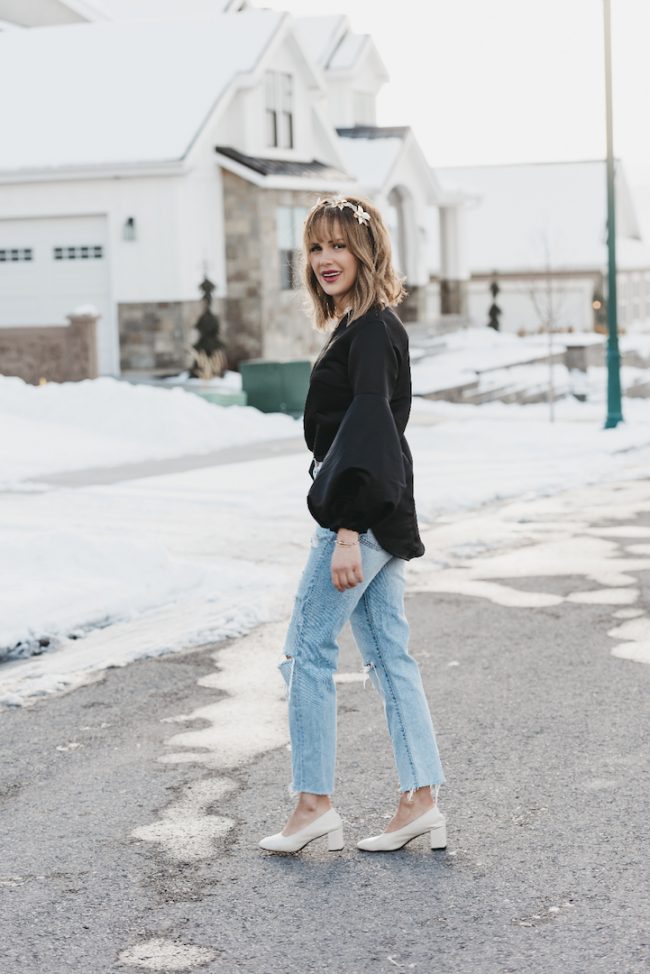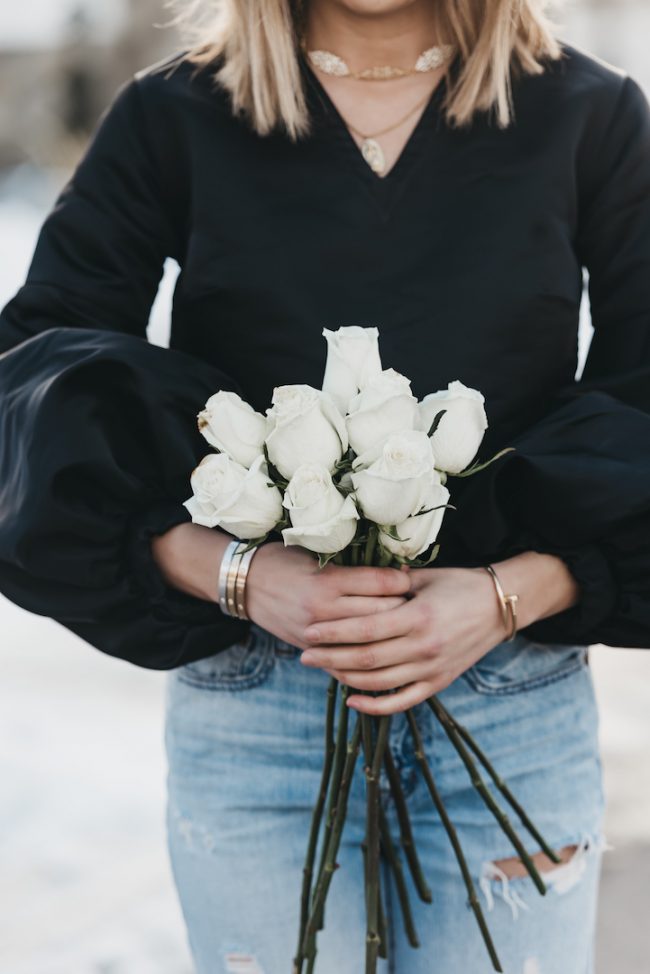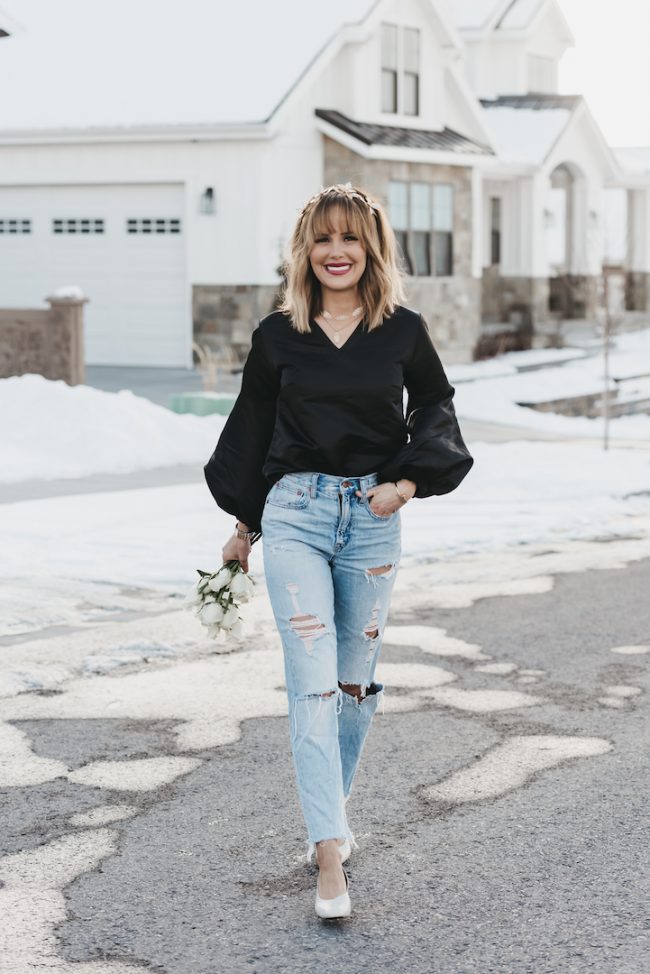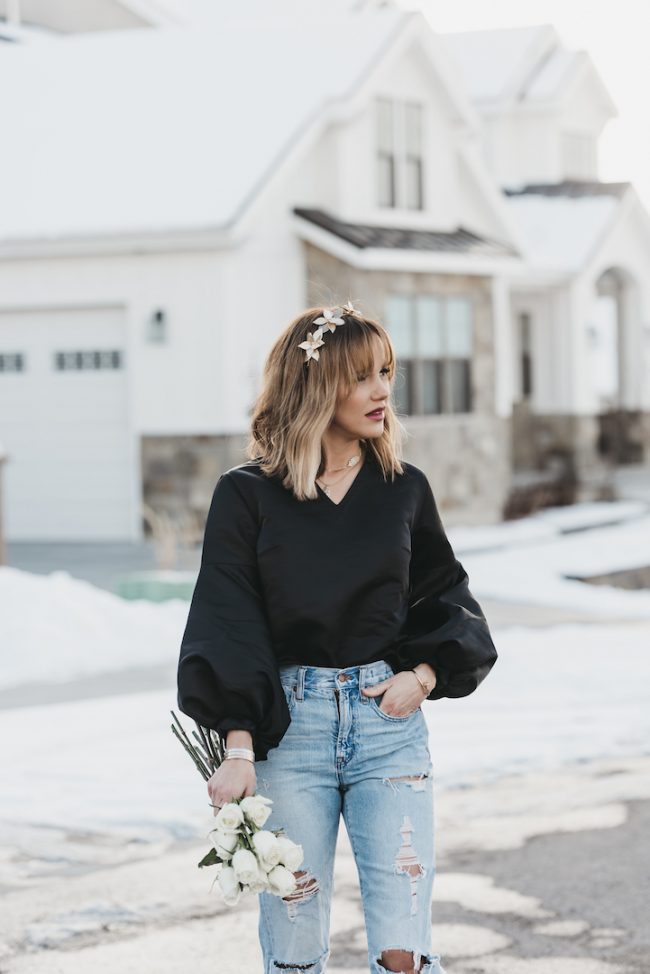 It's a new week and a new chance to kick some ass! Friends, I think I've said this before, but I actually really like Mondays.  The kids are back in their routine and I am able to get so much done.  Seriously though, life is 80% what you make it, so why not choose positivity?? Trust me, I know it's not always easy and some of you are probably giving me a giant eye roll, but don't give away your joy away to things that don't matter.  Embrace Monday like boss! Ok so now that I've had my soap box moment, lets talk about the statement top brand that gives back to women!
Noble 31 Izzy Balloon Sleeve Top | Madewell Perfect Summer Jeans | Romwe Criss Cross Block Heels (similar) | Fawnstar Saint Romeo Necklace | Fawnstar It Girl Choker 
One of the season's biggest trends
Whether they're ruffles, balloon, flared or contrast….statement sleeves have taken over the fashion world.  Some of the most wearable on trend items are classics with current twist.  Most items in style right now are classic sweaters and tee shirts with either a ruffle on the shoulder or a bell sleeve.  This way you can wear the items you love, while staying current with your style.
Noble 31 Statement tops 
Noble 31 is a fashion brand founded by two Texan sisters.  They created the brand in hopes to make women feel beautiful and empowered.  With a desire to give back, each season the sisters give a portion of profits to a charity that helps women make a difference.  Like this top, their items are made right here in the USA. Noble 31 is the statement top brand that gives back to women.
 The Rest Of The Look 
Ladies, if you want some seriously sexy chokers and it girl jewelry, check out Fawnstar (Australian lines are the coolest).  You can shop the exact pieces I am wearing by clicking the links above.  Also, I am in love with my Madewell Perfect Summer Jeans.  They're the most flattering mom/boyfriend jean hybrid.
Made sure to check out Noble 31 and all of their gorgeous statement tops! xoxo