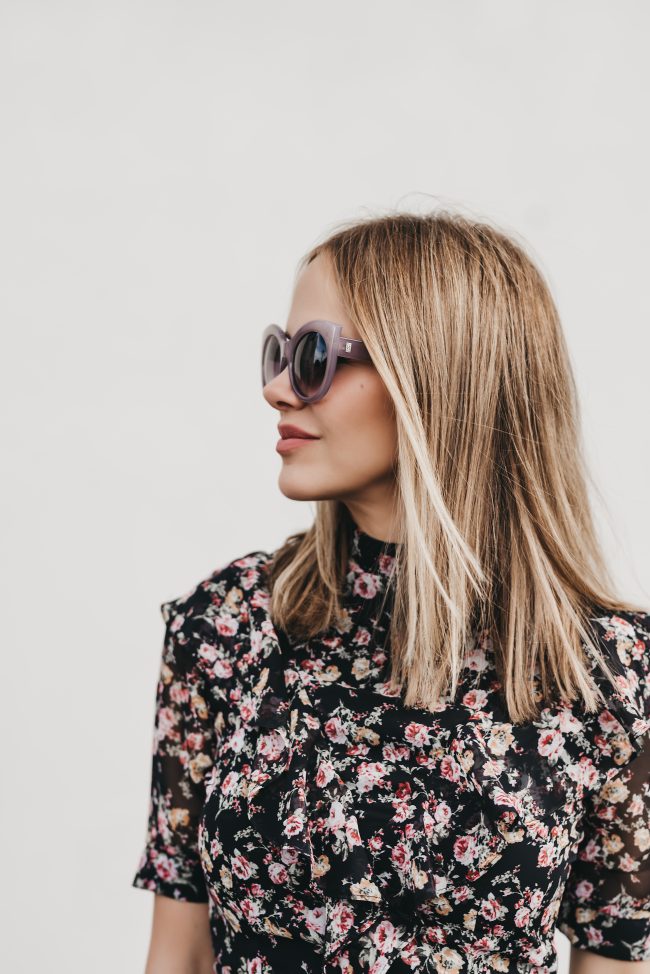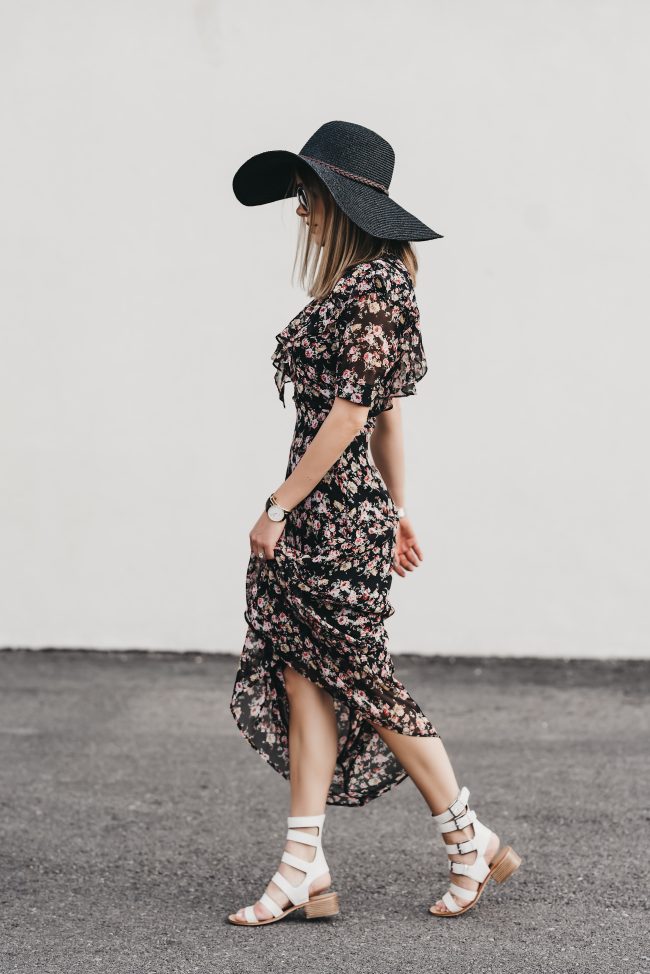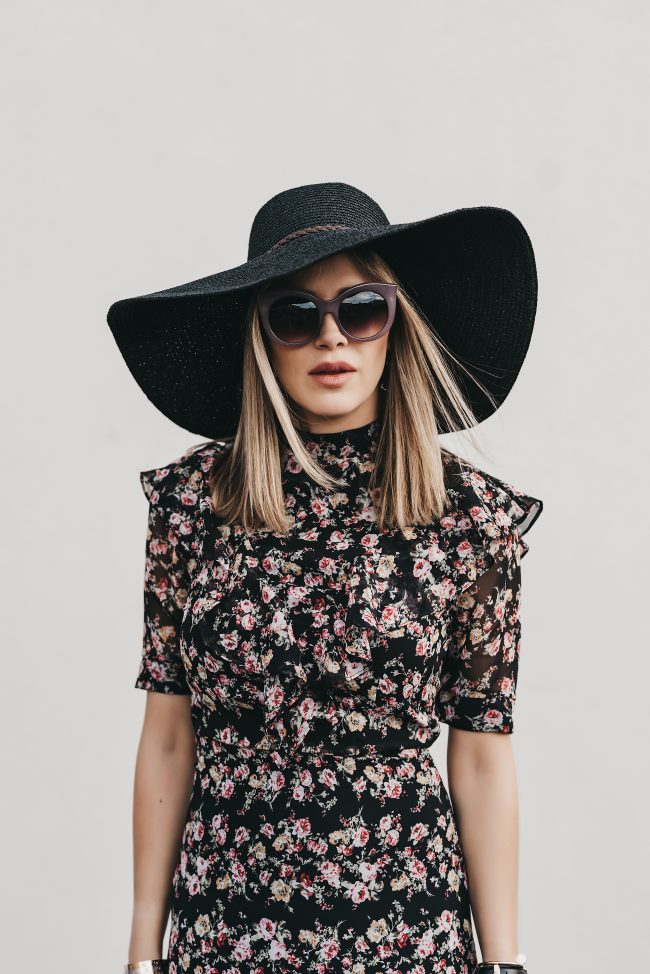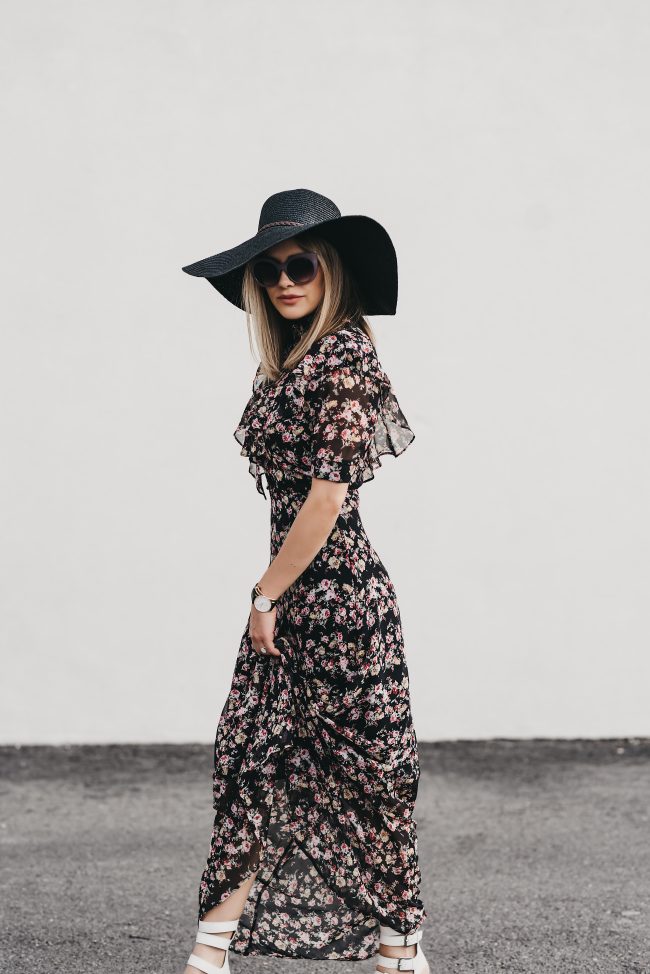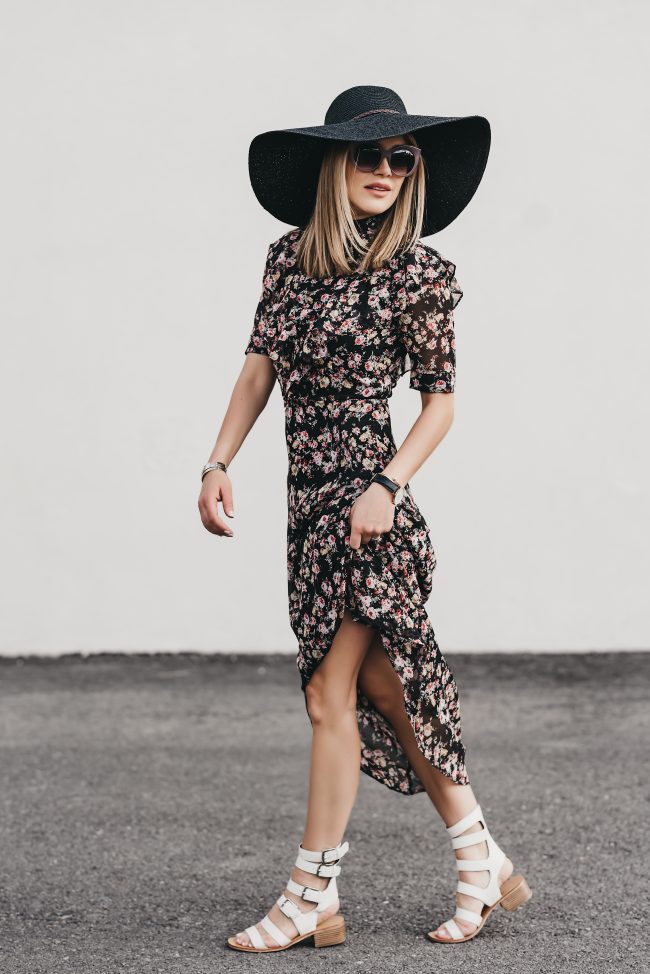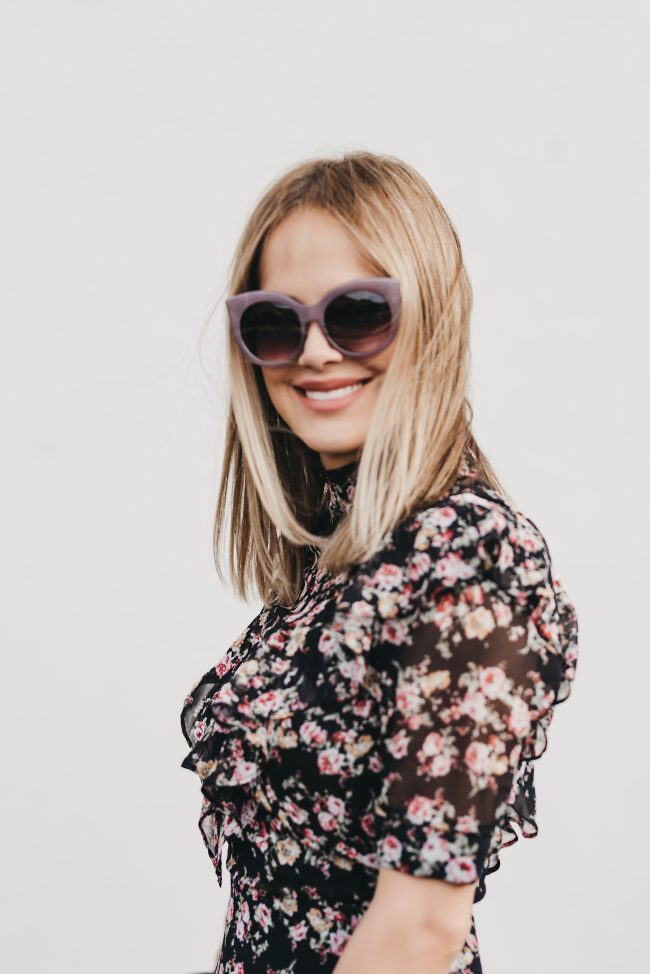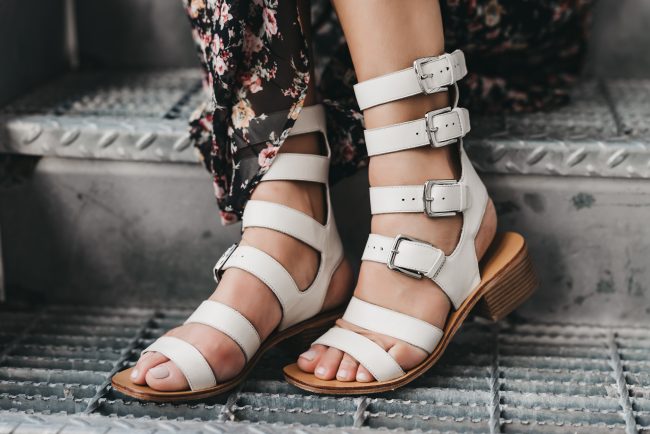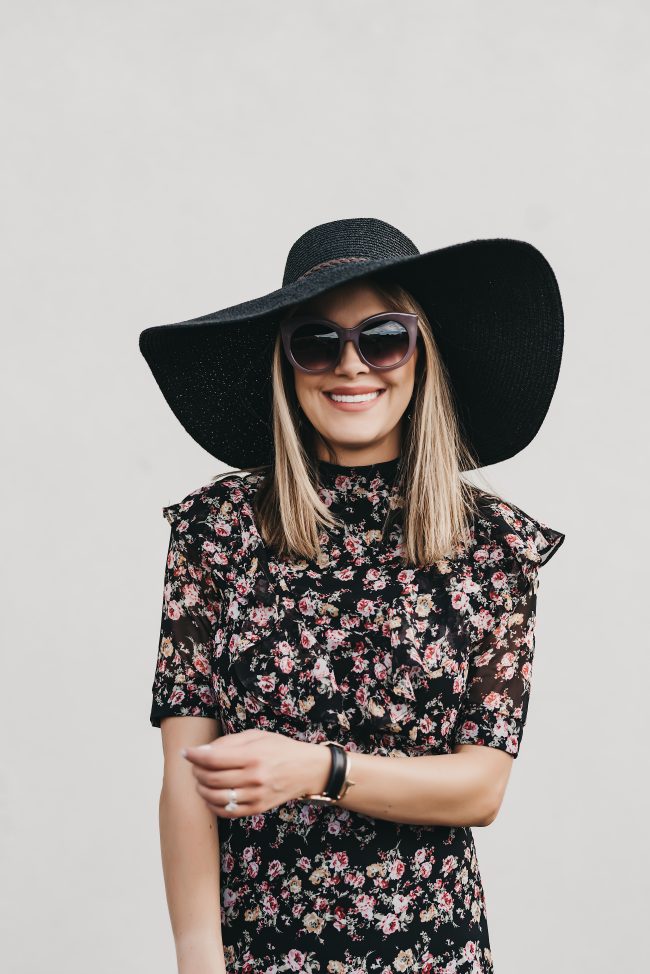 Happy mid week friends! I wasn't able to post as much last week due to my son getting food poisoning after a run in with sketchy Indian food.  Poor kid was SO sick.  I'l spare the details, but it was bad news! Nothing is worse than your babies being sick.  Makes you realize what a blessing good health is.  Luckily I am back to share this beautiful black floral ruffle maxi under two hundred dollars by Damaris Bailey.
Damaris Bailey Valentina Dress | Cecelia New York Lindsay Buckle Sandals  | Foster Grant Item 8 Purple Cat-eye Sunglasses | Ale By Alessandra Prescott Hat (similar)
Makeup
Marc Jacobs Coconut Face Primer | Marc Jacobs Coconut Dew Drops Gel Highlighter | Marc Jacobs Coconut Bronzer | Charlotte Tilbury Lip Cheat Re-Size Liner in Pillow Talk
For some reason I am always drawn to maxi dresses.  Thank the heavens above floor length dresses are no longer just formal, or half of my wardrobe would be gone.  I think a part of me loves that you can  hide under a maxi dress (if you"re not on your fitness A game) and still look polished. One hundred percent of me loves that they tend to be so easy and comfortable.  I love fashion, but I love it even more when it feels good and is easy to style.  All you have to do with a good maxi is add shoes and maybe some jewelry and you are good as gold!
Cecelia New York is a footwear brand that believes in fashion forward, aspirational and east to wear shoes.  Honestly, they had me and east to wear! The older I get the less willing I am to wear my uncomfortable shoes.  Only special events and occasions.  Once I realized this semi granny reality of mine, I started investing in more wearable designer shoes.  Cecelia New York has reasonable price point which always makes it easier.
Thanks for letting me share this Black Floral Ruffle Maxi Under Two Hundred Dollars. Have a great day! xoxo