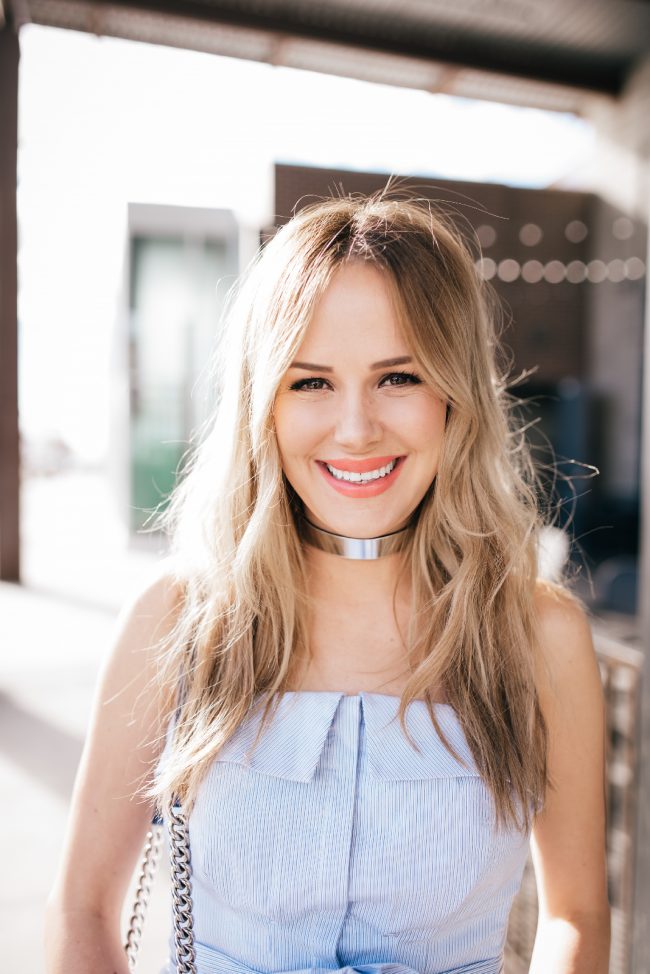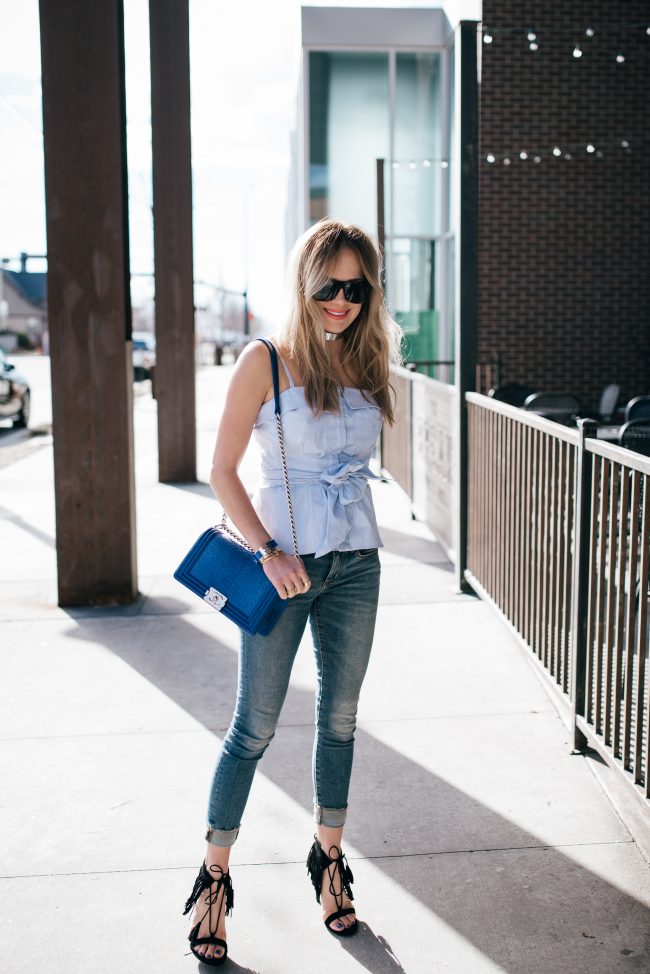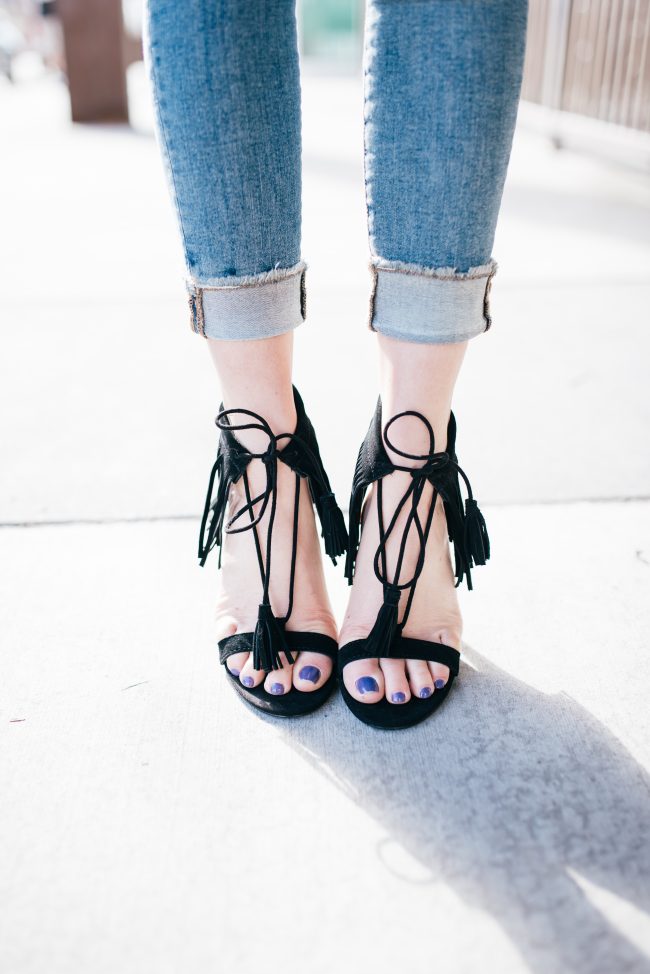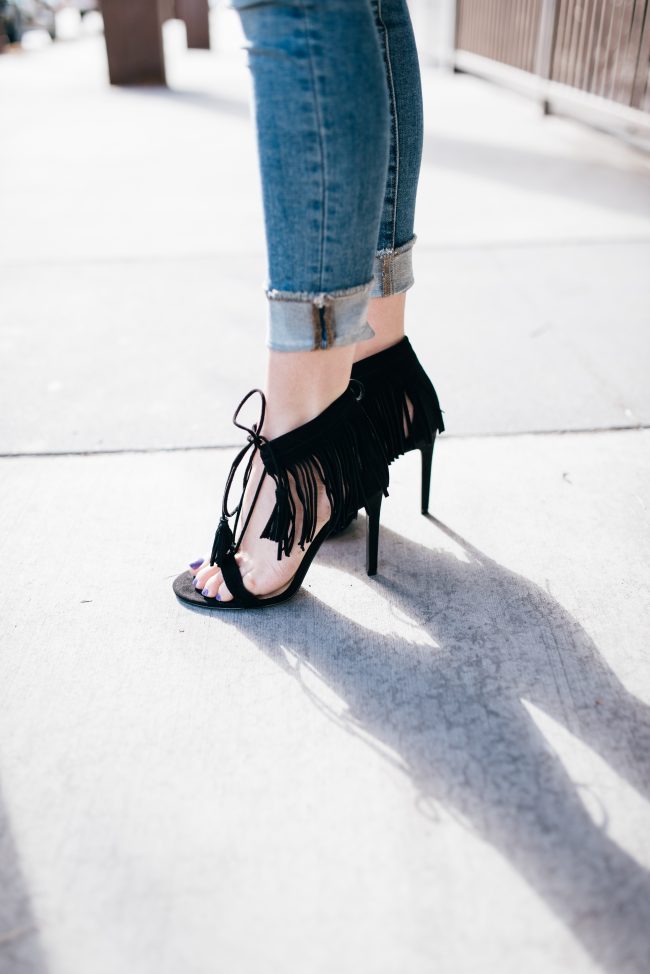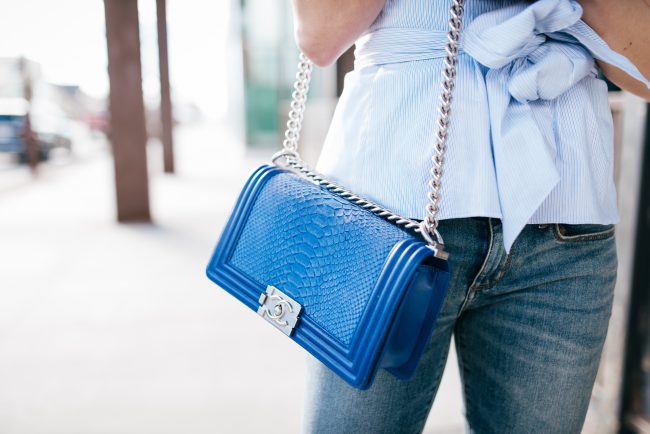 Forever21 Suede Fringe Sandals  [Forever 21 Coupons]  |   Olivia Palermo + Chelsea28 Stripe Bustier [Coupons]
Banana Republic Skinny Ankle Jeans   |   Saint Laurent Flat Top Sunglasses [Coupons]
Hey gals and a fella or two. Thank you for stopping by.  I just got back from another awesome Spring break with my babies and love.  We thought we were chasing the sun down in San Diego, but unfortunately it rained almost the entire time.  Despite the rain we managed to still have a great time considering the kids would swim in snowy weather as long as they had a pool in sight. All in all everything ended up A-OK.
Today I am collaborating with Forever21 to share a pair of their authentic suede fringe sandals at an incredible price ($39.00).  It's real hard to find authentic leather at that price, so I say go for it!  I love the cute little fringe detail….especially since it's festival season….and sandal season.  Bring on Summertime!
On top I am wearing an adorable thin stripe Olivia Palermo + Chelsea28 for Nordstrom tie waist bustier.  This piece is very well made with boning inside and removable straps and it's under $99. On the bottom, I am wearing my new favorite pair of  jeans with a cute frayed detail at the ankle.  Since these are ankle jeans, they are great for the current transitioning seasons. Even better….they're dirt cheap right now!
I can't get enough of these Saint Laurent Flat top Sunglasses and neither can Kim Kardashian. I say that to reiderate that they are right on trend. They come in all black too.
Hope you have a great case of the Mondays (in a good way)! xo