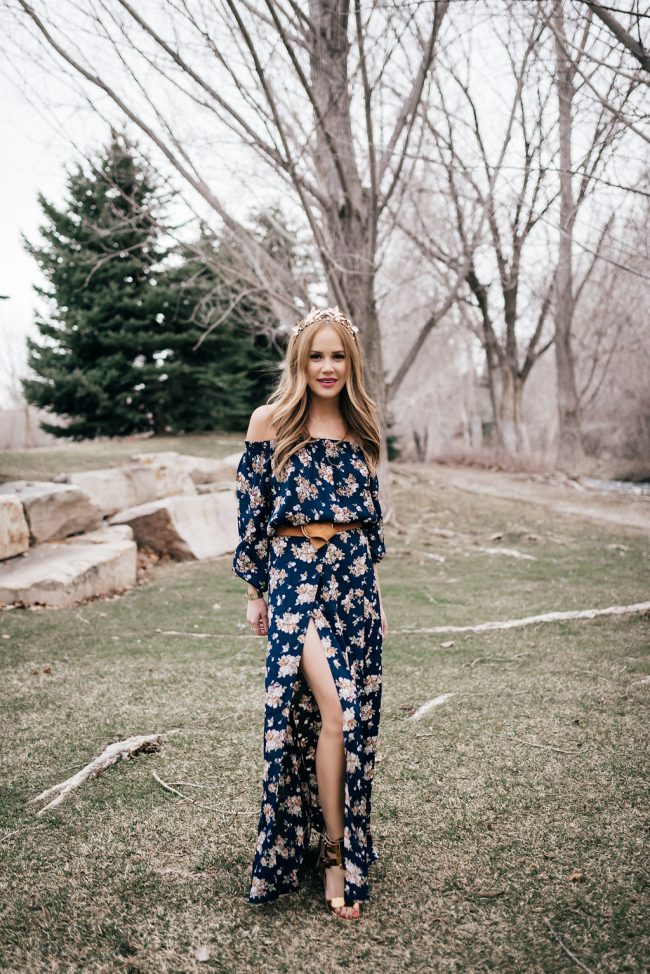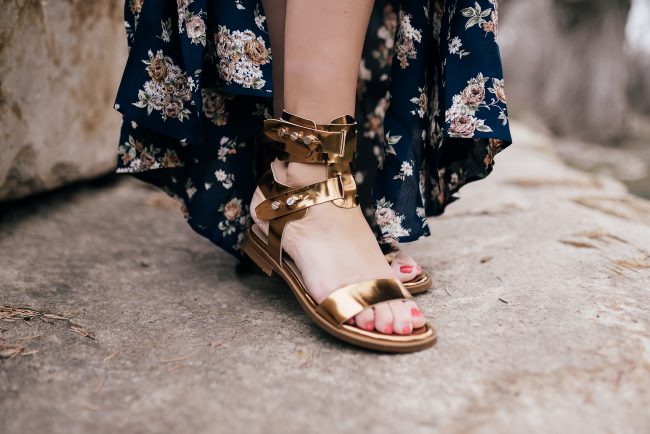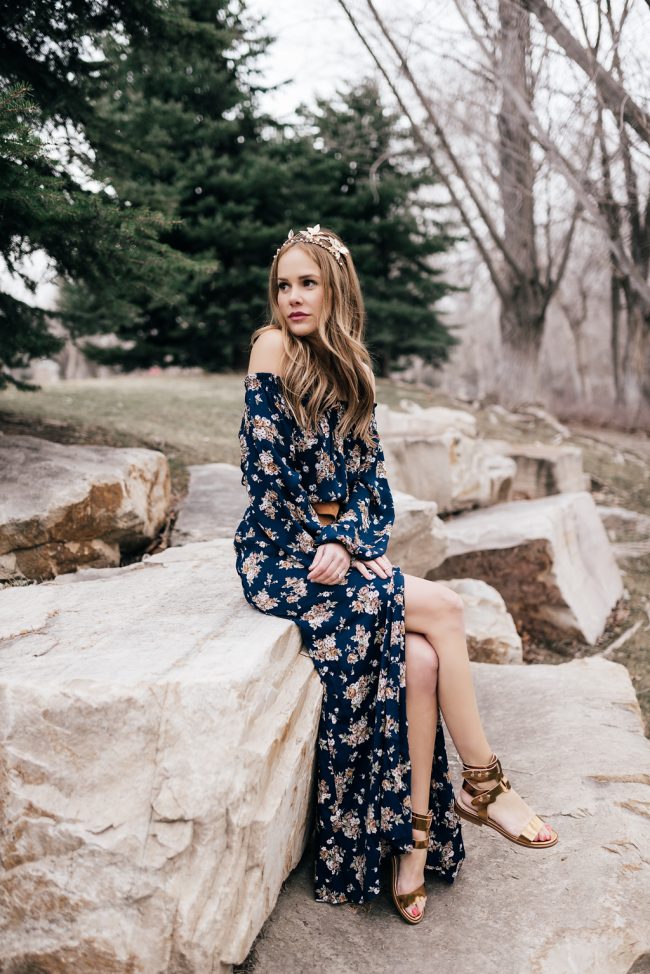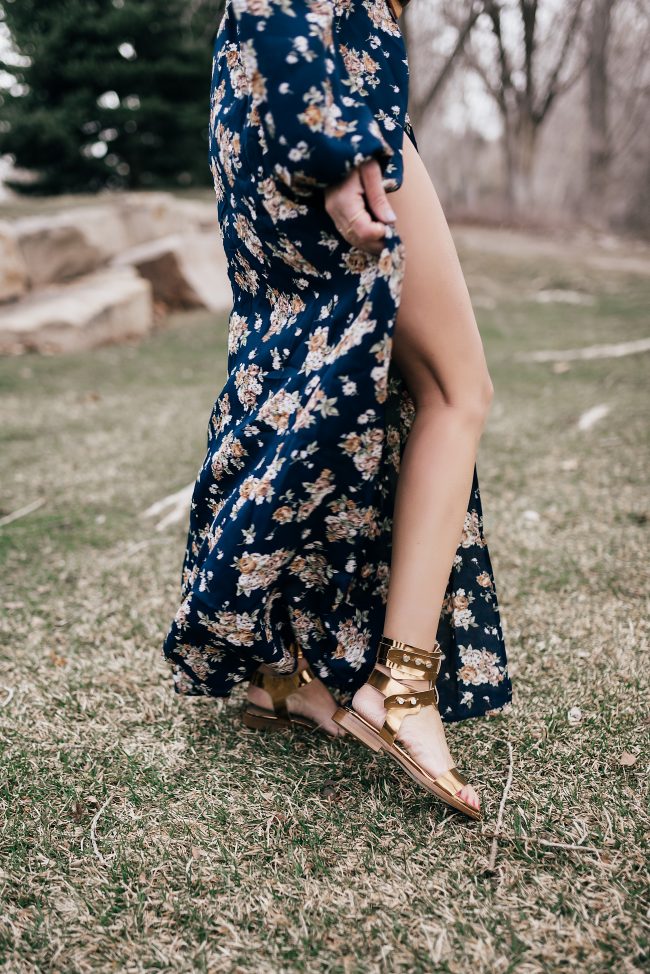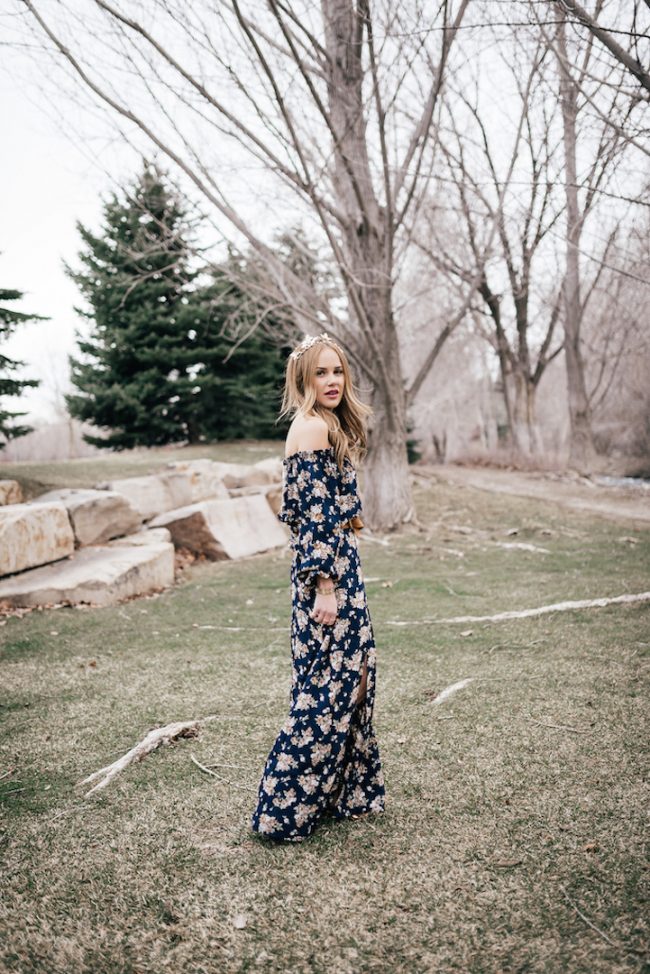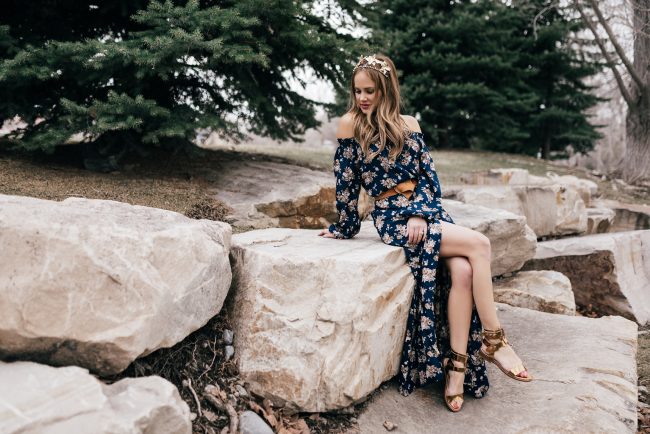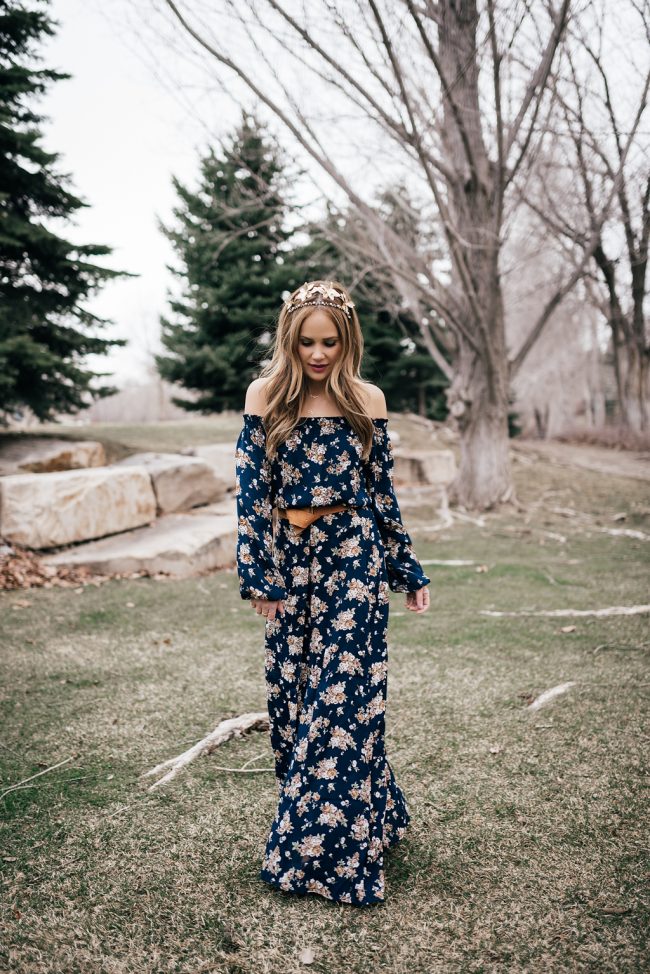 DE LACY Jade Top | DE LACY Clothing Quinn Skirt | Perla Formentini Enrica Sandals | True Decadence Leaf Headband 
Happy Friday my citizens! That is a phrase my youngest son yells out the car window to peaceful pedestrians hoping to take an uninterrupted walk.  Today I am sharing an awesome off the should co-ord outfit by Delacy Clothing.  In case I haven't mentioned this enough….I am a HUGE co-ord fan.  I know that might not seem so au vant garde of me, but I am what I am.  Styling Co-ords is such an effortless way to look pulled together.
Goddesses, neon catsuits, feathers and bohemian glam are just of few of the wild styles we will be seeing as festival season rolls on with Coachella this weekend.  As an influencer, I was invited to a couple of sponsored events at Coachella, but to be honest the whole thing stresses me out a bit.  Isn't navigating just one hometown concert overwhelming enough?? Doing it away from home day after day, hour after hour?? I'd like to think I am a free sprint and a bit of a party, but I might have too much anxiety for this one.  I think I'll stay home and host a family Easter dinner instead.  However, if I am not going to attend these festivals, I may as well enjoy the essence of them from the comfort of my own zip code.  This is one of the many reasons I love my look today! It's festival inspired, but can be won at home too!
Perla Formentini is an Italian shoe brand that crafts it's shoes out of Marche, Italy.  Marche is a region where Italian luxe and minimalistic design fuses together as one.  Peril Formentini's pieces really capture the essence of this eastern region.  As you can see I am wearing the Perla Formentini Enrica sandal.  What I love about this particular pair is that it's classic silhouette with statement making materials.  These shoes are showstoppers.  I am crazy about this pair of Perlas too!
I love my headpieces from ASOS! Completely affordable and they elevate any boho look!
Thank for stopping by and please have a fantastic Easter weekend! Thank you Jesus! xo