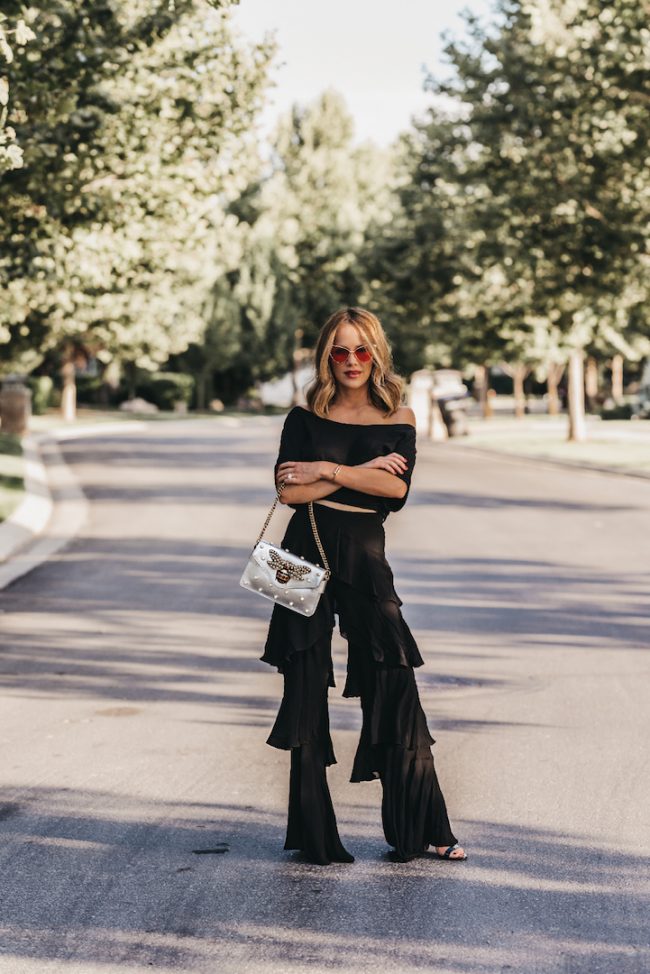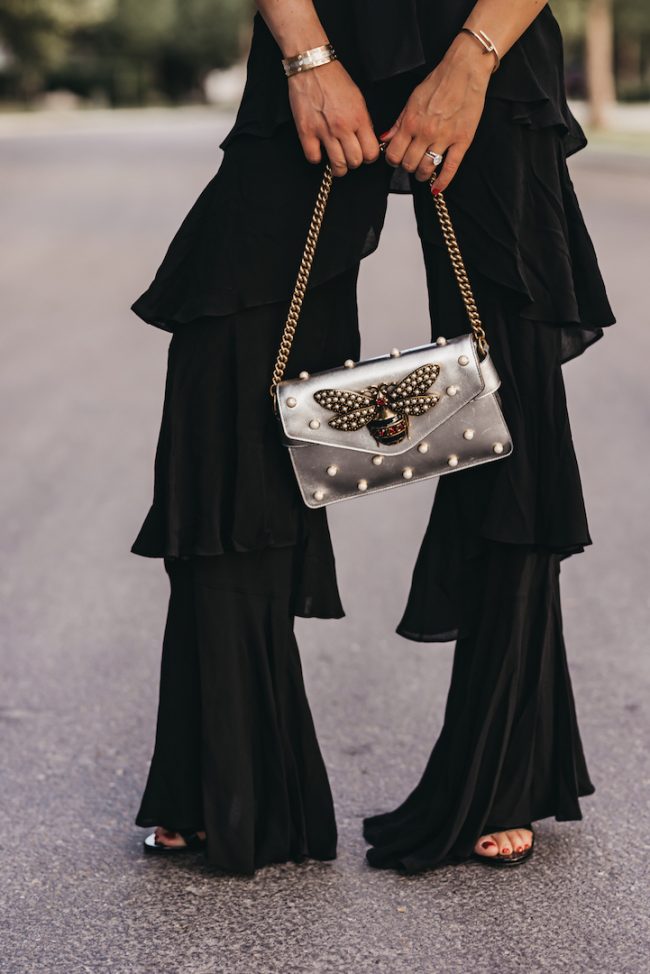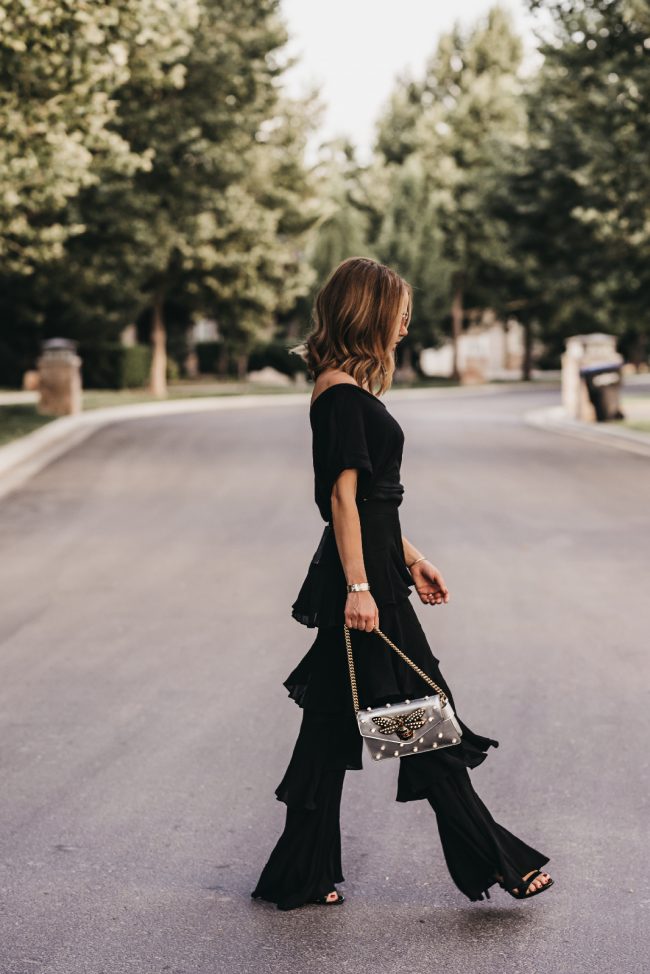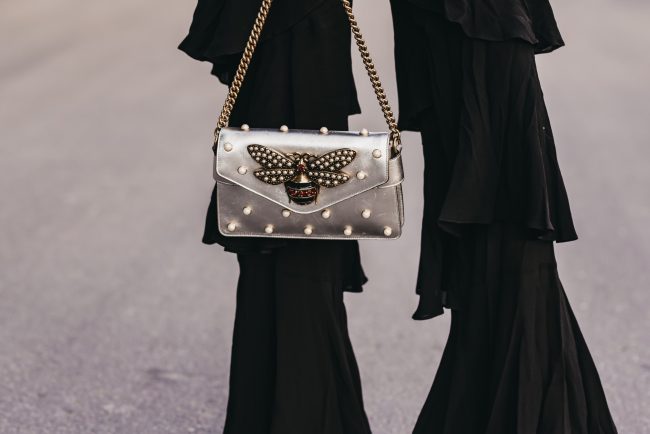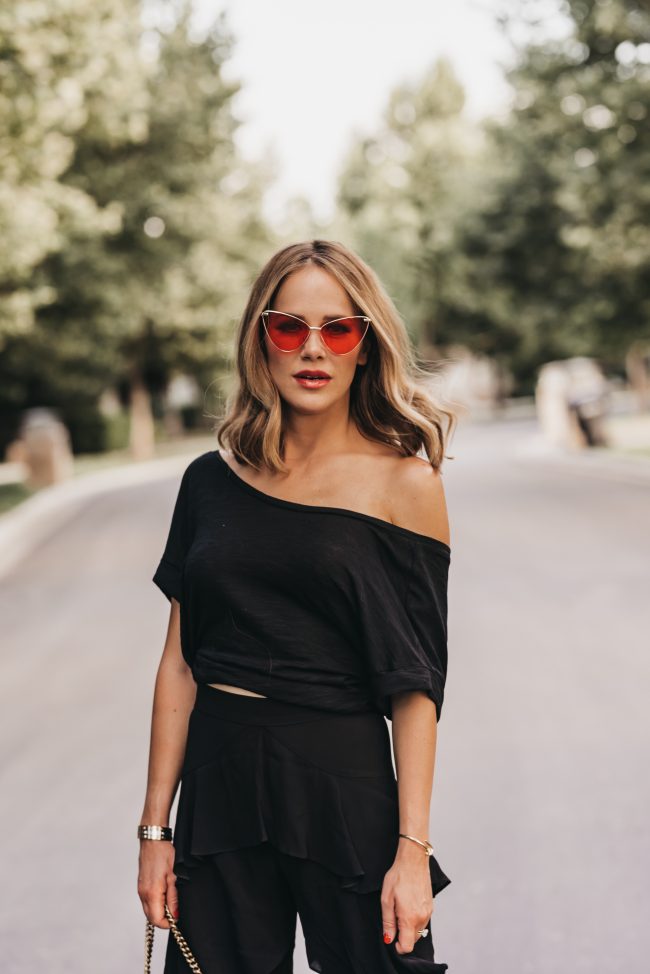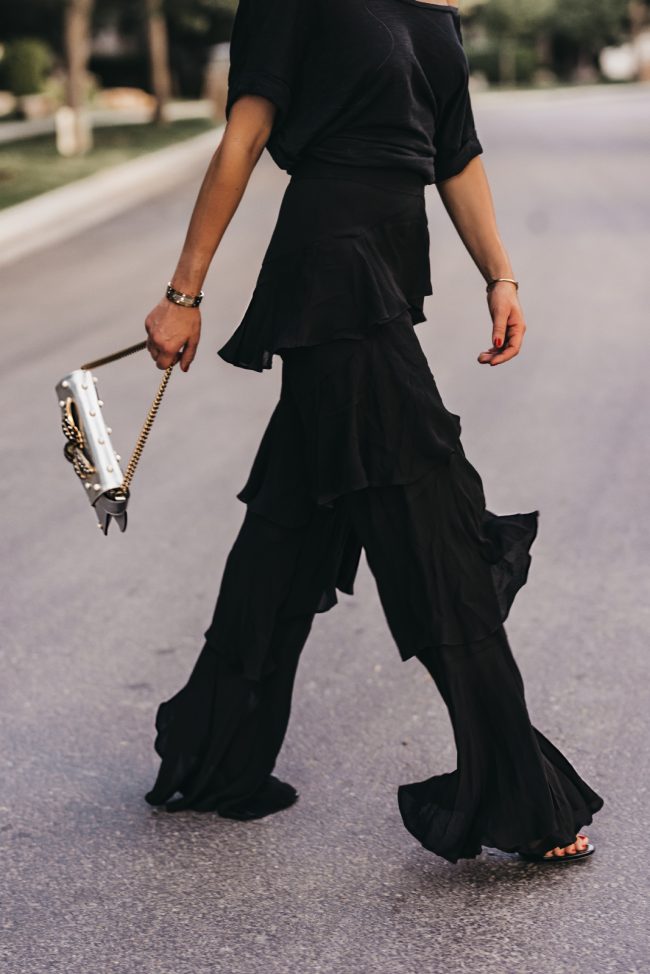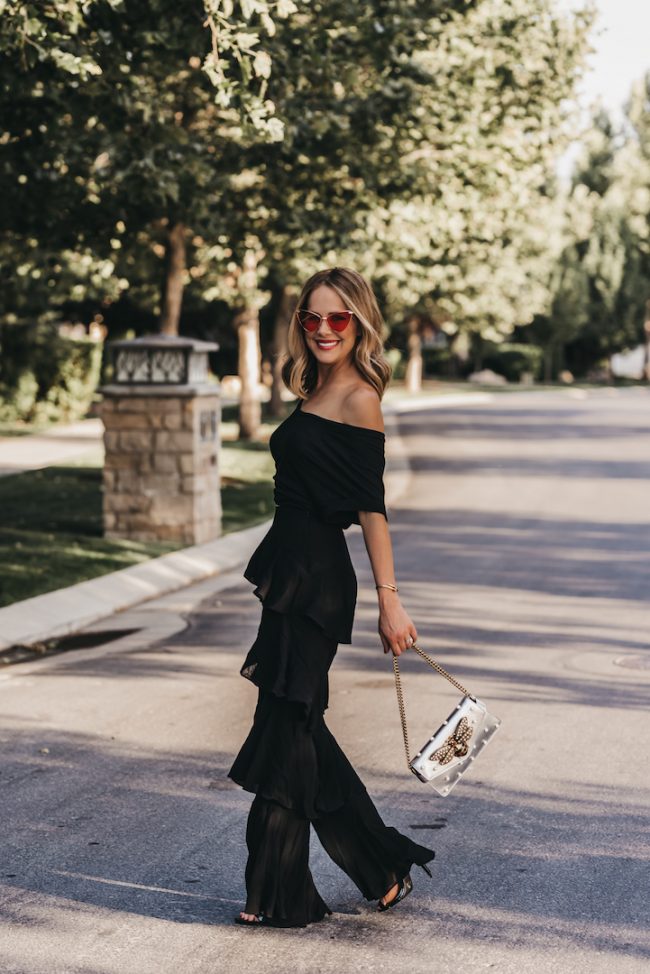 It's Friday and I'm bringing a fall street style black layered ruffle pants look straight to your browser! The weekend is always an interesting combination of sweats and statement pieces.  One day I'll get gussied for a date night (or Jesus if it's Sunday) and the next I am semi homeless looking in sweats.  It's the best thing about the weekend….anything can happen!
Black Layered Ruffle Pants | Another Black Ruffle Pant Option | LNA Off The Shoulder Sweater | Gucci Broadway Bee Bag (4 colors) | Le Specs Fugitive Gold Cat-eye Sunglasses | ASOS Penalty Ankle Strap Heels | St. Tropez Classic Self Tanning Mousse
These black layered ruffle pants are an incredibly playful statement piece.  Throw on heels and a tank top and dance the night away or a black cashmere sweater + belt and grab dinner and a movie.  If you're fancier than I am make it the theater! These pants would even be adorable with a tee shirt and blazer while running around town.  They can be styled so many ways!
The sunnies I am wearing above are sold out, but I found a pair by Le Specs that I like even better! I included a link above and a picture link below.  Also, I am obsessed (I try not to use that word) with my Gucci Broadway Bee bag.  It's the perfect statement piece to add to many basic or vibrant look.  It instantly gives you runway status without even trying that hard.  See how I styled it in this look as well.
Ladies, if you want to enhance your summer glow this fall/winter, may I suggest San Tropez classic tanning mousse? Once upon a time in my parents home far far away I used their products, but felt too green like Shrek.  Just like our friends at Gucci, San Tropez must have revamped the formula because it's reeeal good now. As far as that tanning smell goes?? It's not nearly as strong as it use to be.
Thanks for checking out my fall street style black layered ruffle pants look.  Please have a lovely weekend! xoxo