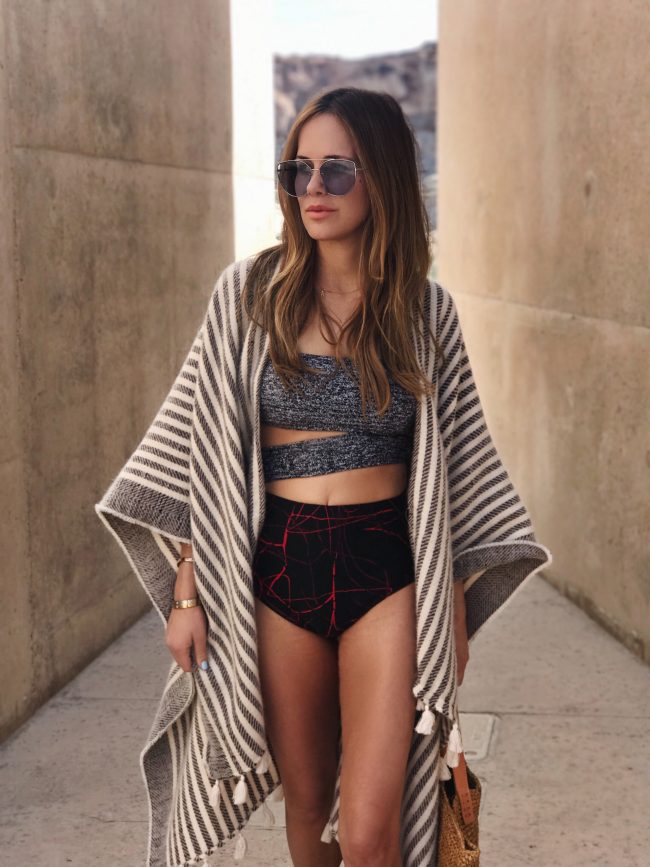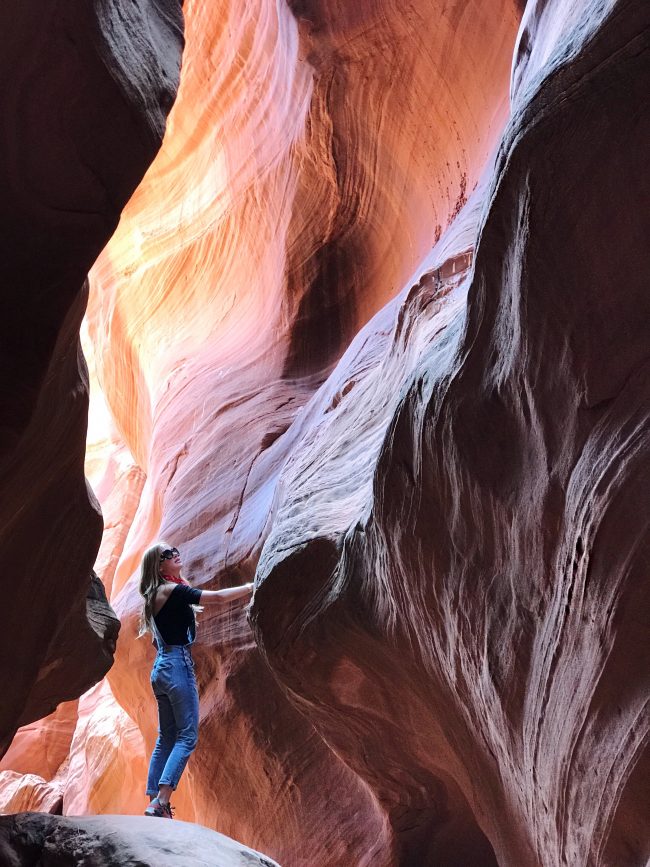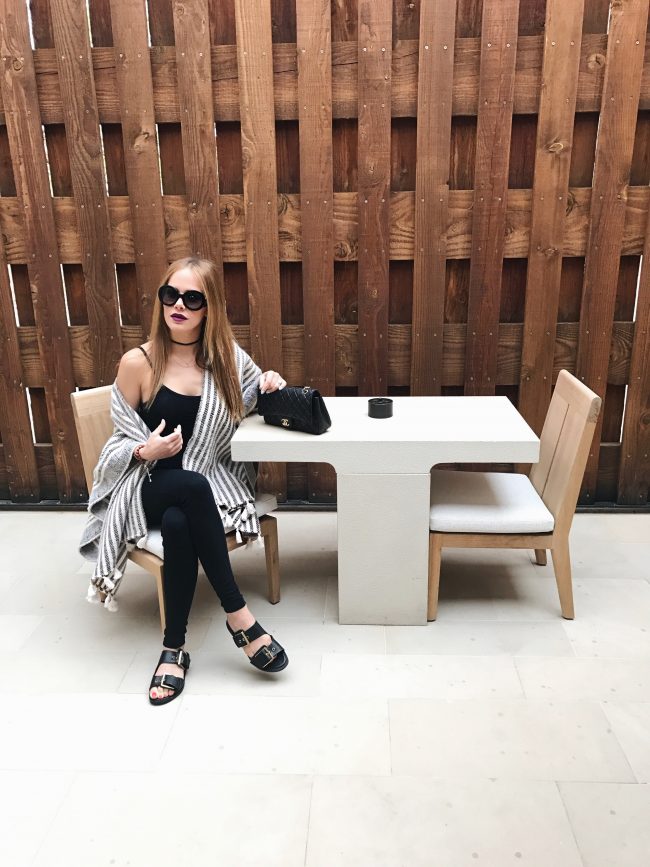 I am really excited to share today's collaboration with you! Farfetch and Amangiri Utah are two topics that are equally divine.  Farfetch is one of those companies I only dreamed about working with when I first started my blog. These collaboration photos were taken during my recent getaway to Amangiri in Southern Utah.  In addition to my Farfetch feature, I am answering all your questions about the Amangiri Utah resort as well.
This Farfetch campaign is all about picking #theone item for my adventures this summer.  Read what item I picked and why below! See the full article on Farfetch.com 
#TheOne Luxury top I can't live without this spring and summer season is a light tassel shawl or poncho top.  Since I will be traveling to the North American Southwest, I will need something extremely versatile that is true to the season, but that will keep me warm on a cold dessert night.
Often times we under estimate how chilly it can get while on holiday.  The southwest deserts have some of the most extreme temperatures.  I need to be prepared to for the hot days, sometimes freezing mornings\evenings and late afternoon showers.
I chose my tassel poncho top as #TheOne piece because it's an extremely versatile statement piece. I can wear it on a hike, at the pool over my swimsuit, horseback riding and at dinner.  Sure, I could bring a denim jacket, but won't everyone else be doing that?! I love how #TheOne piece I chose sets me apart from the rest. The natural elements and design of this tassel top captures the spirit and culture of the Southwest so beautifully.
I captured these shots while at spending the weekend at Amangiri in southern Utah.  The natural beauty and spirit of the resort is so impressive, that I received A LOT of questions.  Below I am answering the most common questions I received.
Where is the resort??
It's located near the Utah/Arizona boarder right by the Wahweap marina of Lake Powell.
Is it worth the money??
Due to the nature of vacation it is (serene, spiritual, relaxed and balancing), it all depends on the type of getaway you are looking for.  I loved it because it was different from anything I'd ever done before and I am a Utah native! The smallest rooms are usually around 2k a night (or higher), but keep in mind all of your food is included.  If I were going to take one vacation year, I'd probably go somewhere more tropical or exotic, but if you travel on a fairly regular basis, it's a must.
What do you do the whole time??
I get this question, because I wondered the same thing.  Luckily we felt completely satisfied, but I wouldn't stay longer than three or four days. There are so many insanely beautiful sites and hikes in the area that you can go on. Also, you can easily spend a day or two just at the resort.  Their pool and spa are out of this world!
At night (after dinner) Chris and I would do s'mores on our patio and stare at the stars.  It was so lovely to connect with him on a deeper level that way.  He grew up in the area and that made it extra special.  If you do venture out, make sure to take in Antelope Canyon! It's absolutely breathtaking.
Did you know Amy Schumer was there the same time you were (lol)??
Yes! I almost ran off with her unclaimed almond milk latte one morning!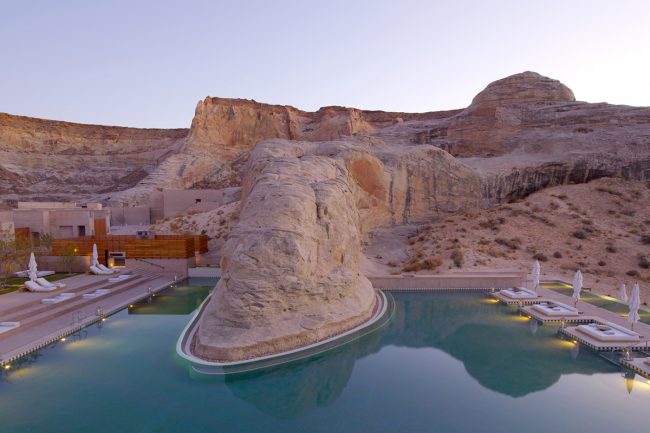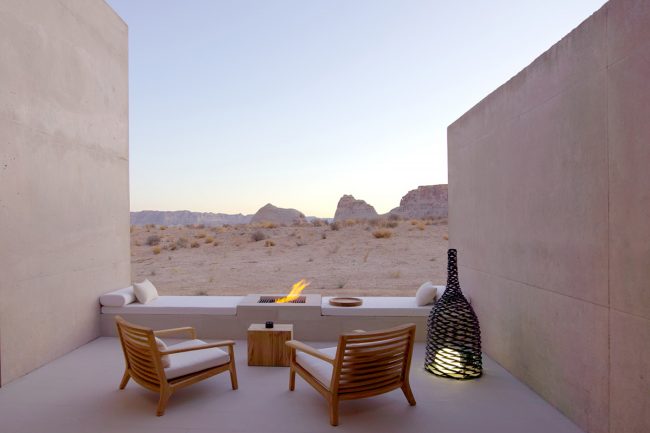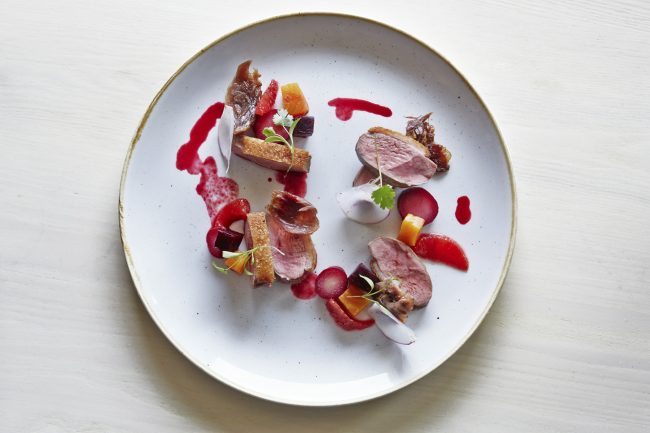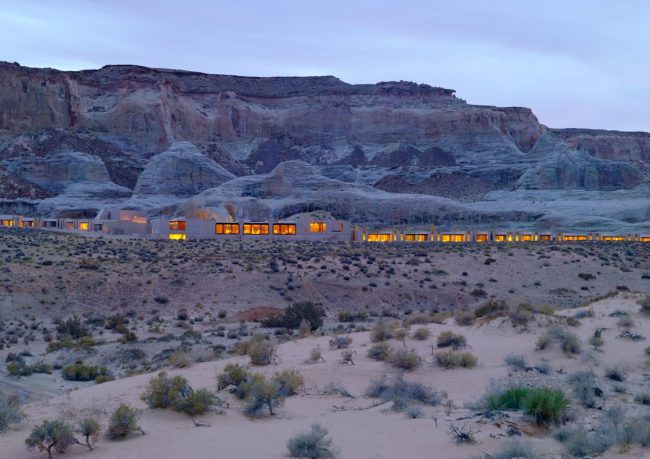 Photos from Amangiri.com
There is something so sacred about the spirit and culture of the American Southwest.  It's truly tangible and the stars even shine brighter.
Thank you for letting me share Farfetch and Amangiri Utah.  I hope you and your summer travels bring you years of beautiful memories.  All the best my friends! xo