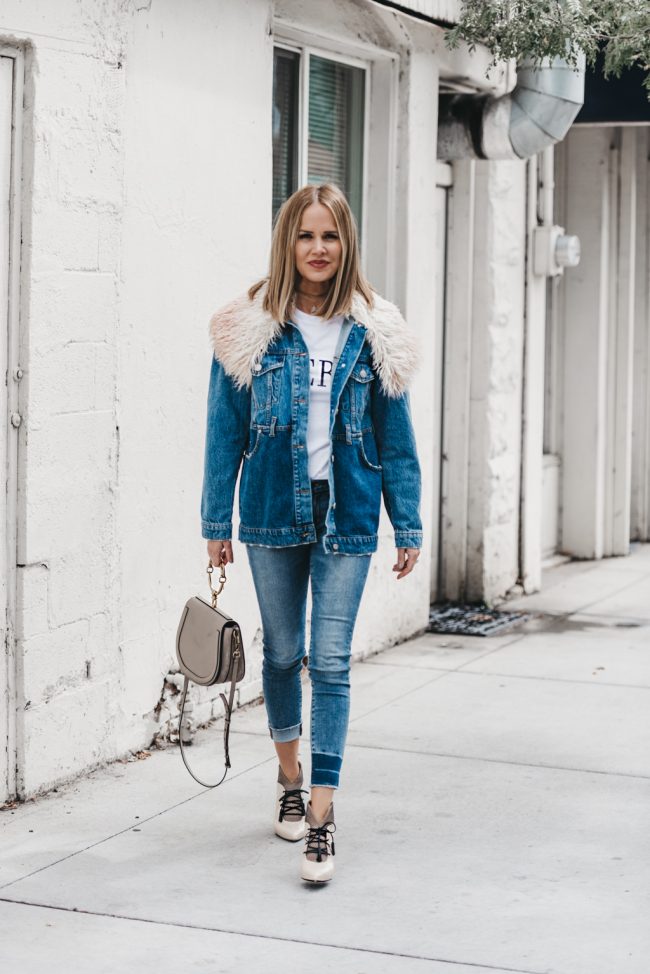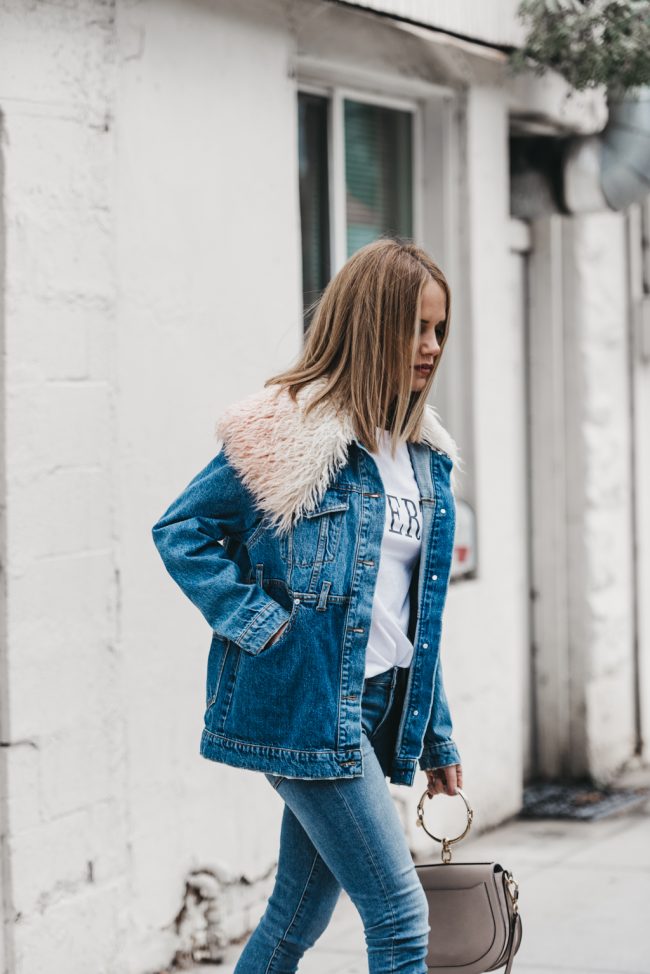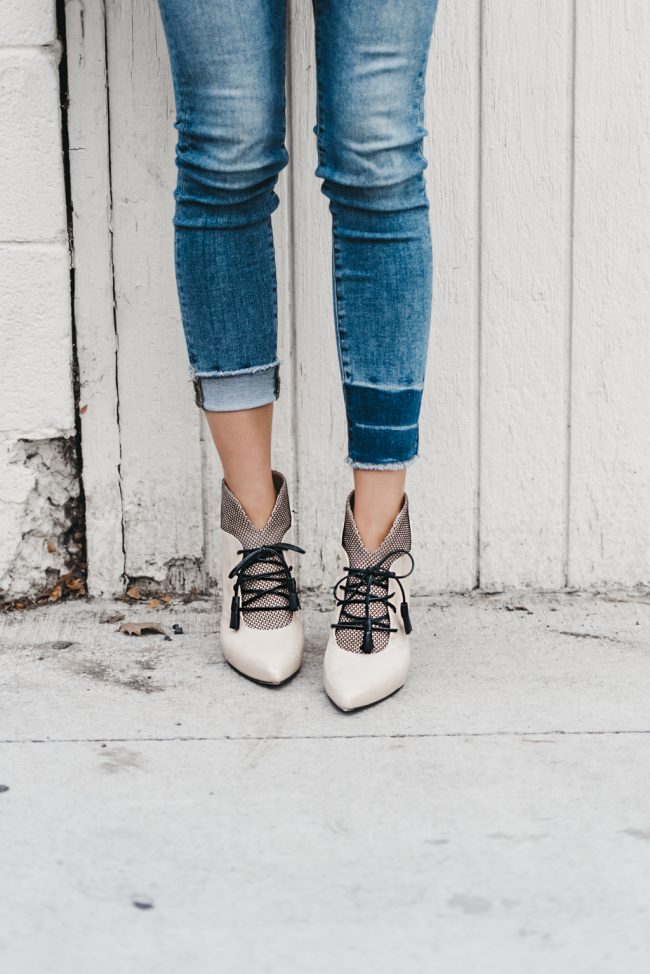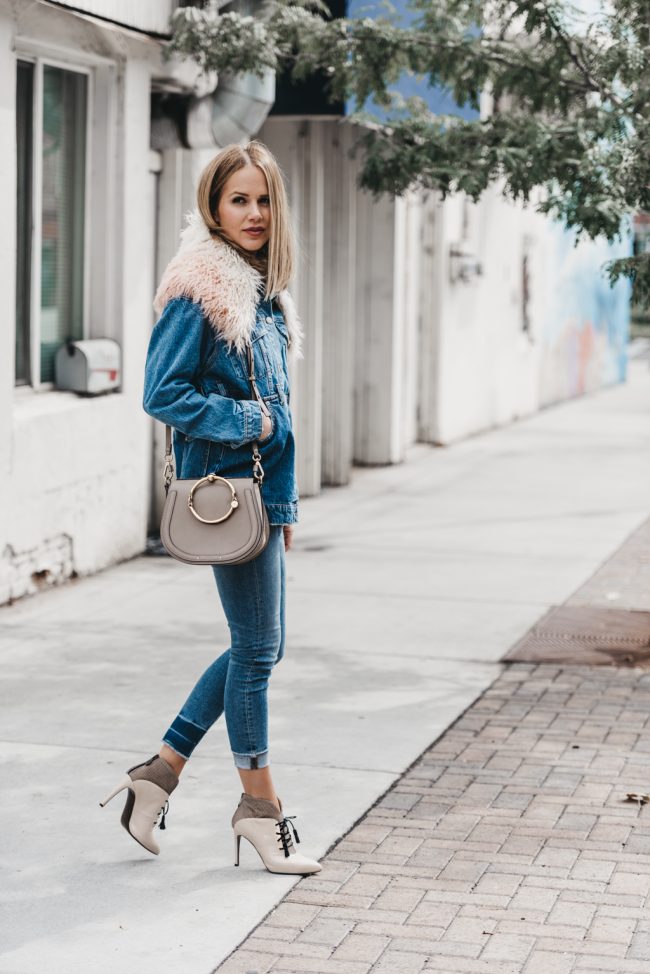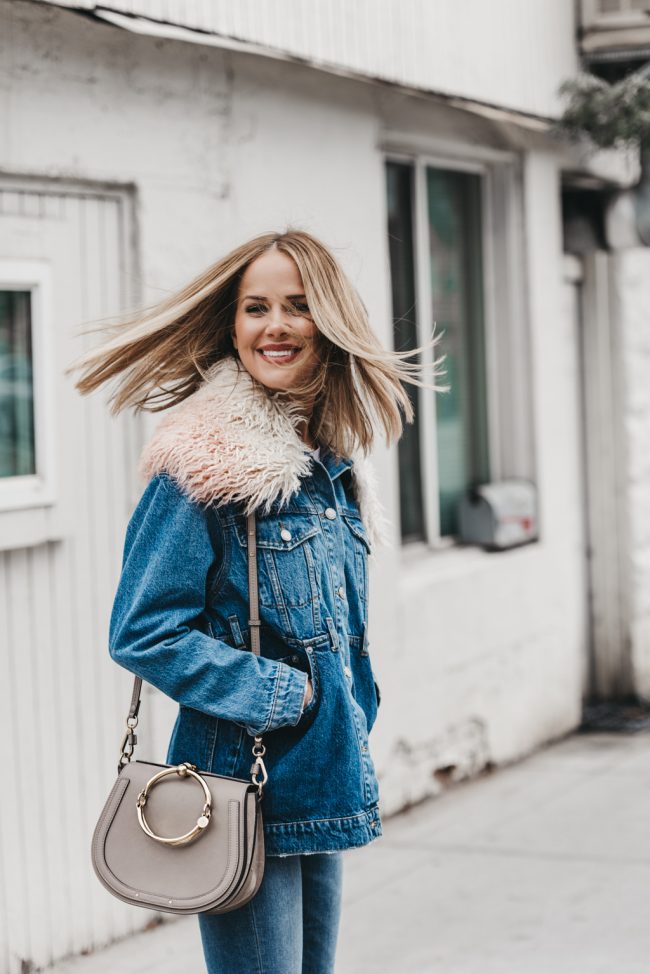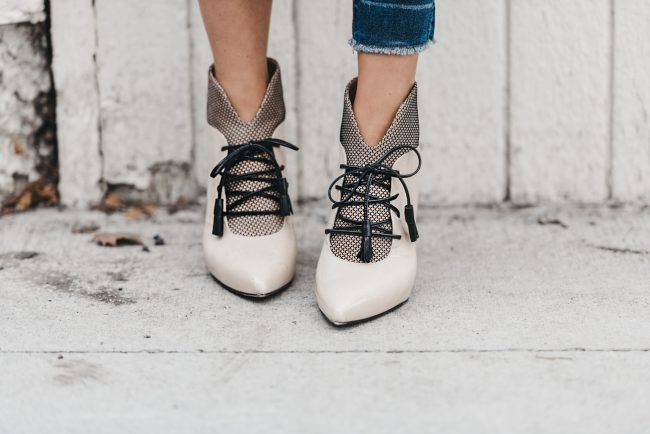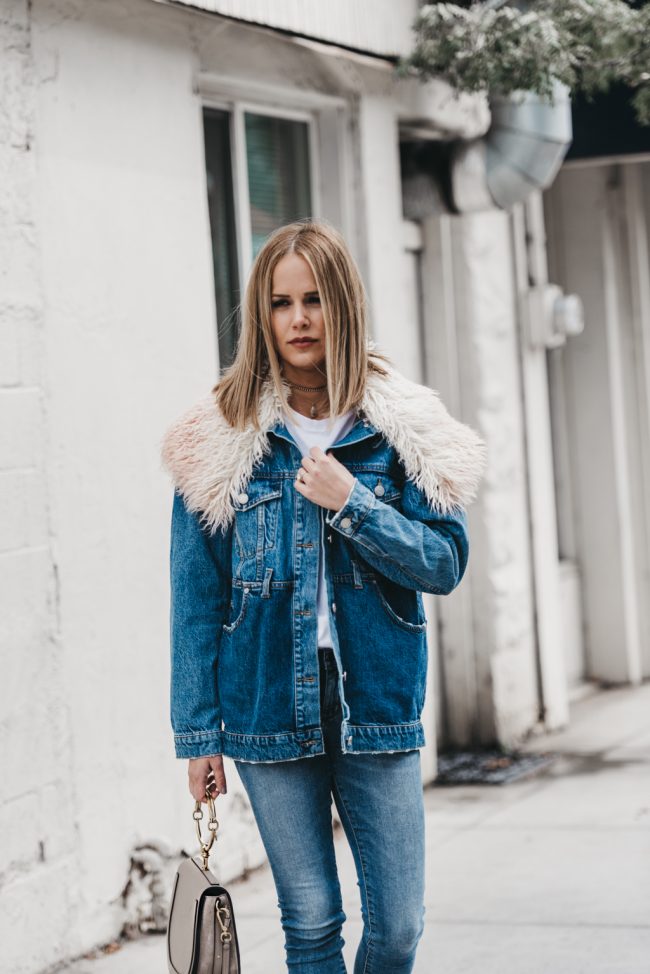 Happy Wednesday friends! In the mood for a faux fur collar reconstructed denim jacket under $150?? I mean why wouldn't you be, right?! I've got the perfect piece by Zara for you today!
Zara Faux Fur Collar Reconstructed Denim Jacket | Joan Oloff Kacey Lace-up Bootie | Medium Chloe Nile Bag | 90s T-Shirt | Madewell Chewed Hem Jeans
I have seen a lot of reconstructed denim jackets  lately (it's a thing), but for some reason the prices are sky high.  It's denim folks…not leather!  This cool Zara jacket is great because it's a little longer than most options and it has a removable faux fur collar that allows you to wear it two ways.  Shoppers love options and this jacket has two! Create a statement or be more laid back cool with this faux fur collar reconstructed denim jacket under $150.
Joan Oloff creates heels that are easy to wear.  Due to shock absorbency and lots of support, she truly believes her designs will revolutionize the high heel shoe industry.  Honestly, these Kacey nude lace-up booties are really comfortable for being such a high heel.  How fun and flirtatious are they?! I love that they accomplish what both a bootie and a heel can.  This means they can be worn a lot of different ways.  I think you'll just love these beautiful shoes!
Guys, if you're gonna splurge on a designer bag this year, the Chloe Nile bag is one of the hottest.  I really like Chloe bags because the brand is excellent at masting neutral colors that can be worn with almost anything.  If you want a dressier evening vibe, the round handle allows you to carry the bag sort of like a clutch.  It's a great Christmas gift to give to yourself (wink wink) or any loved one.  See how I styled it here as well
I hope you have a fun weekend planned.  I'll be with my kiddos and then at my Husband's company party.  Gonna try to get some Jesus in at church too.  Should be lots of fun!  xoxo