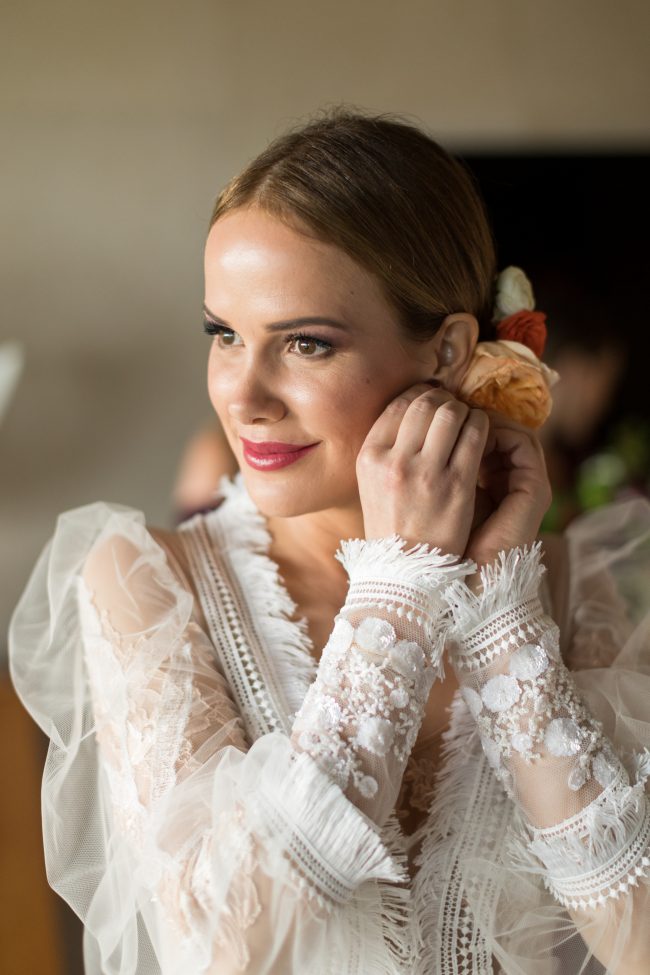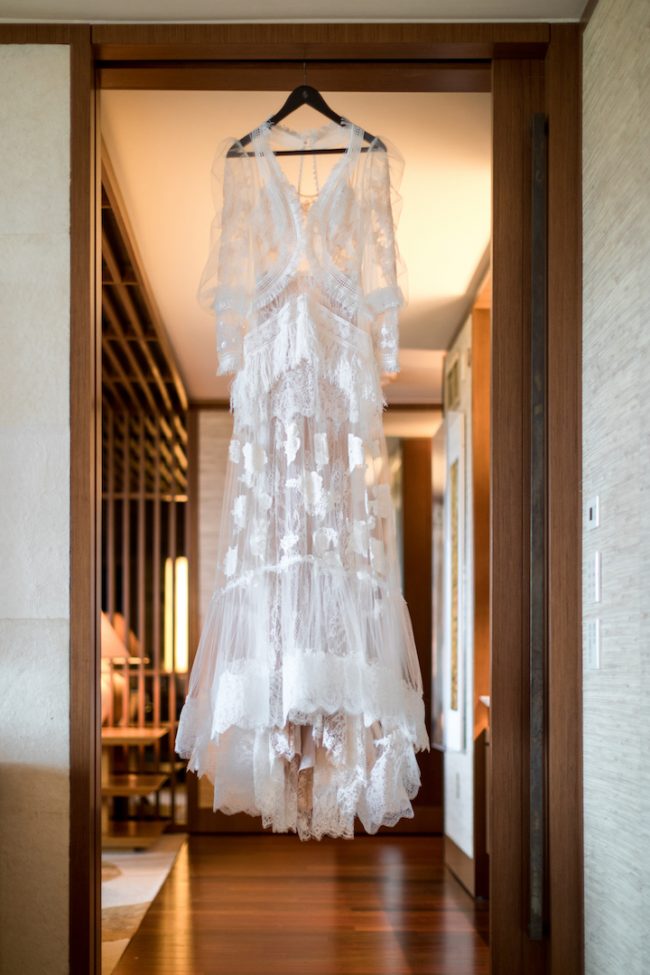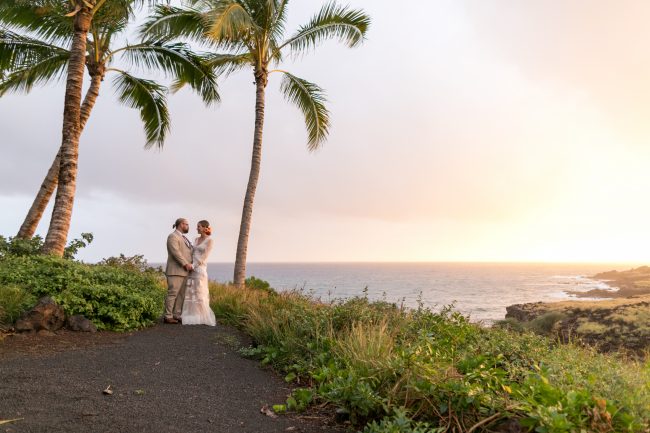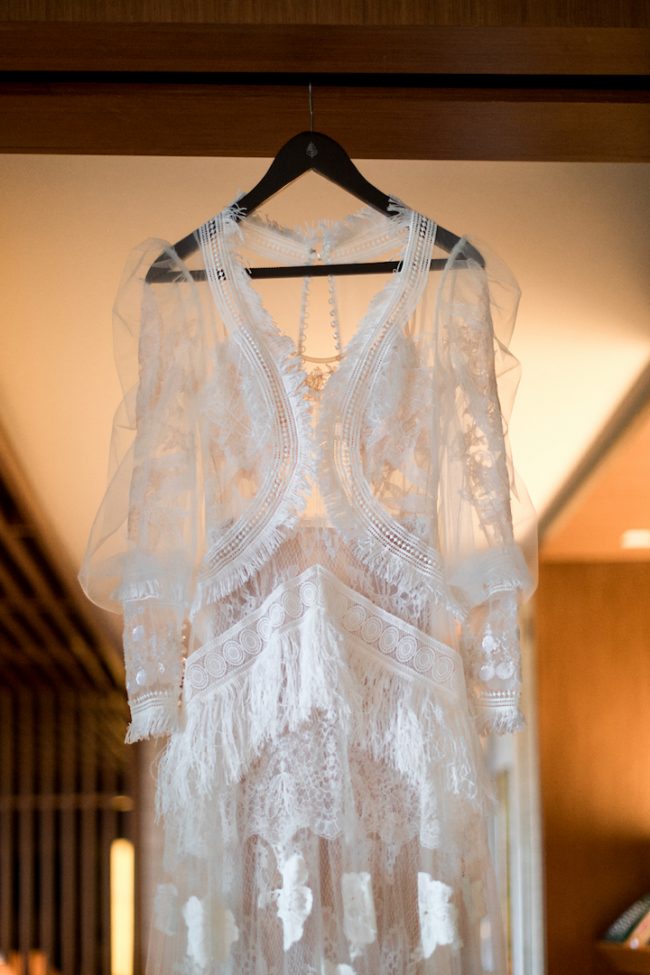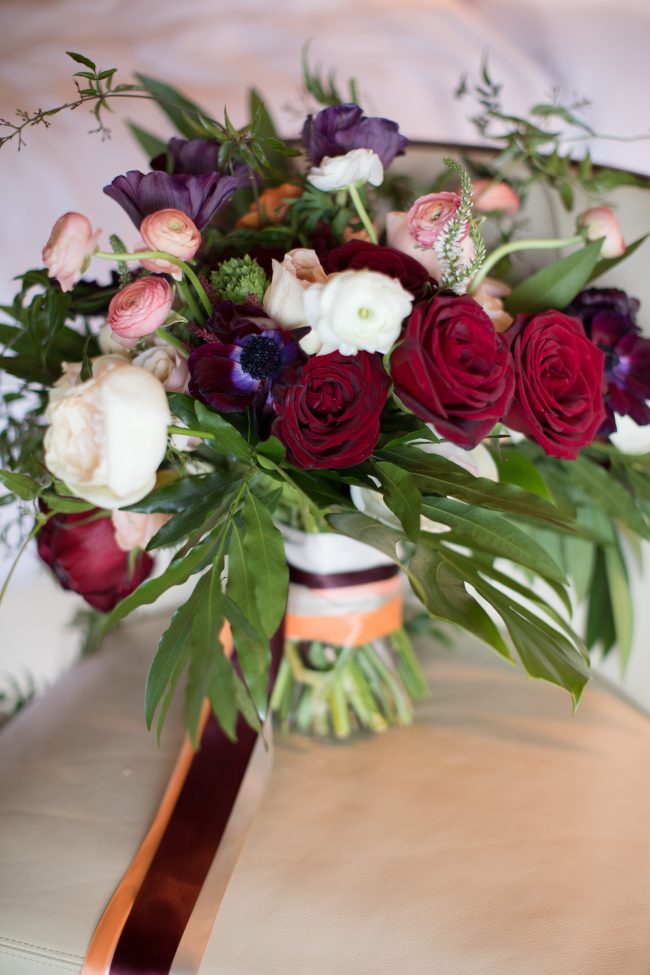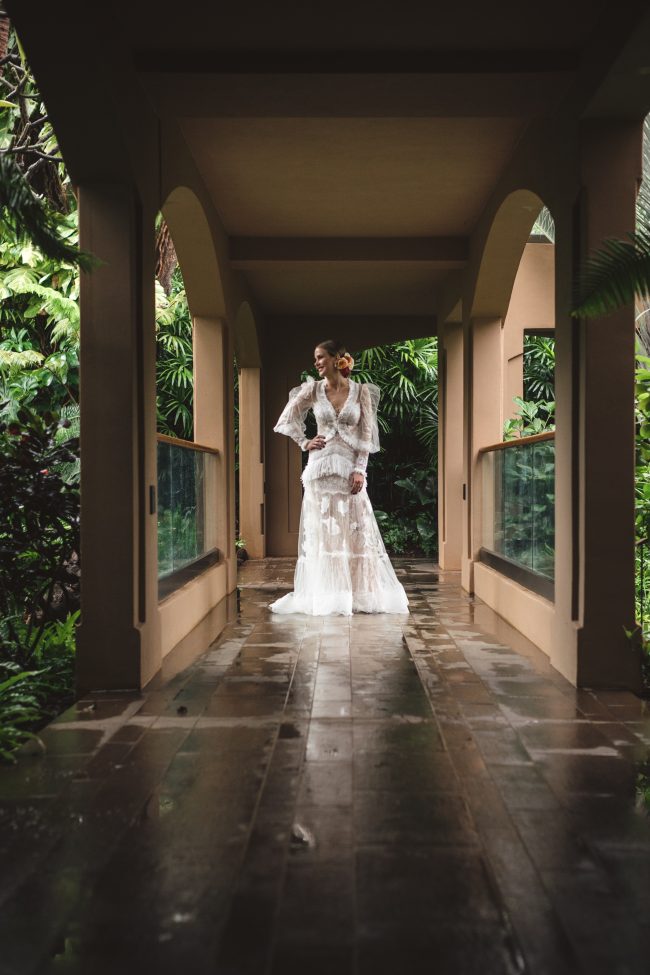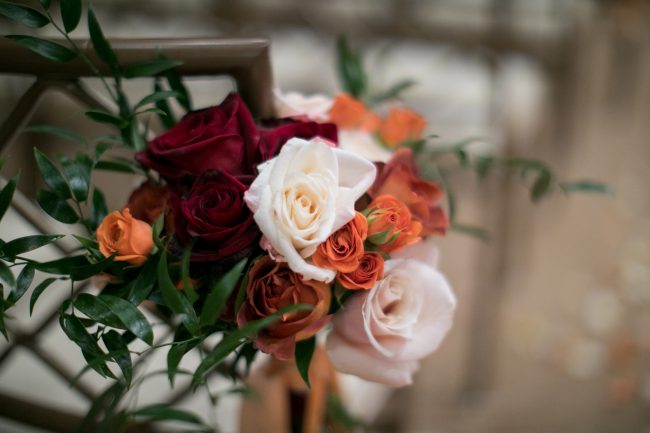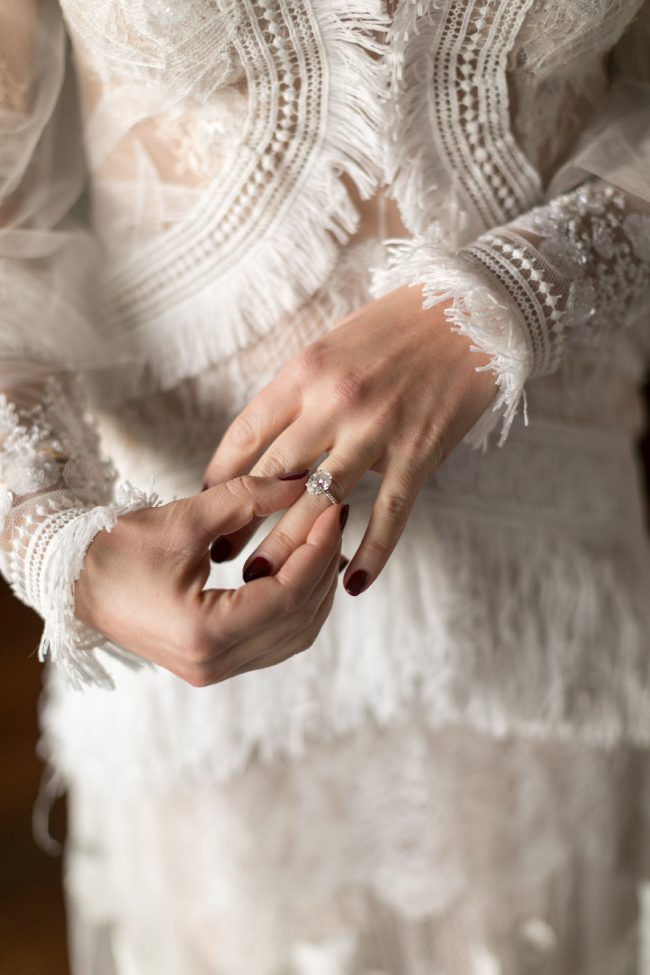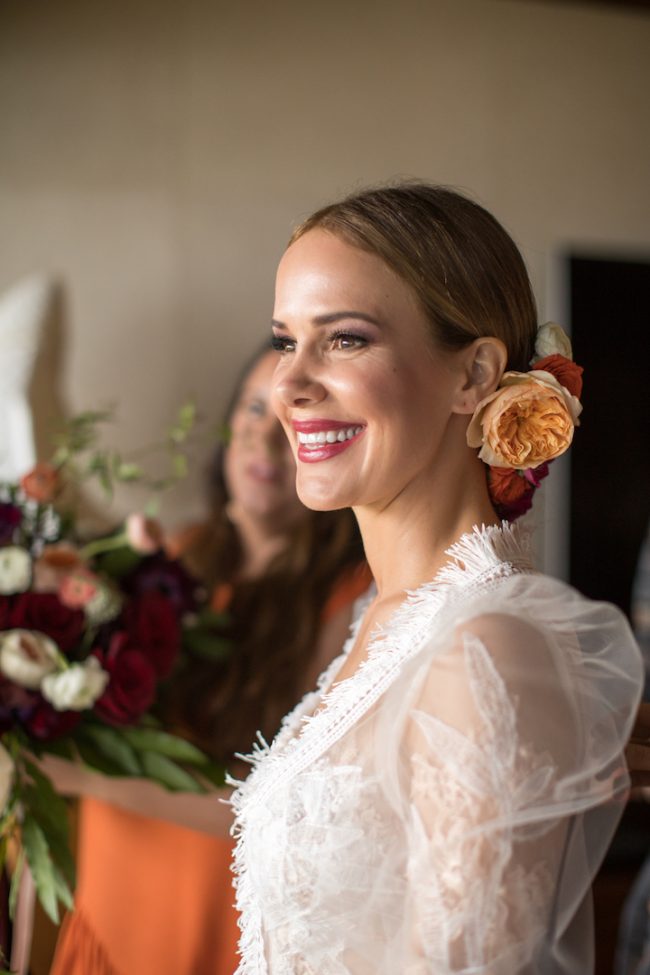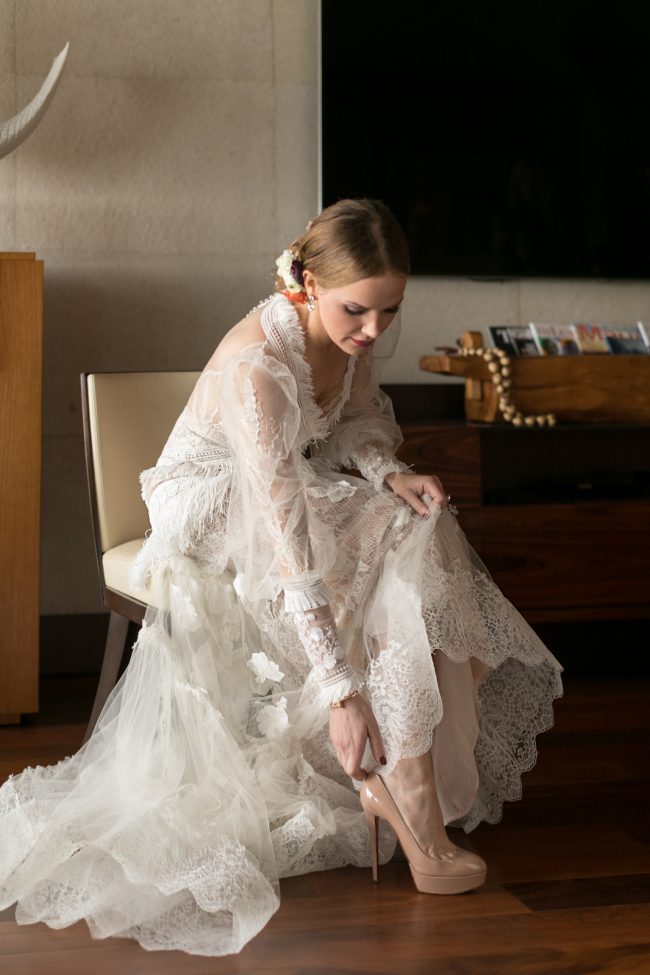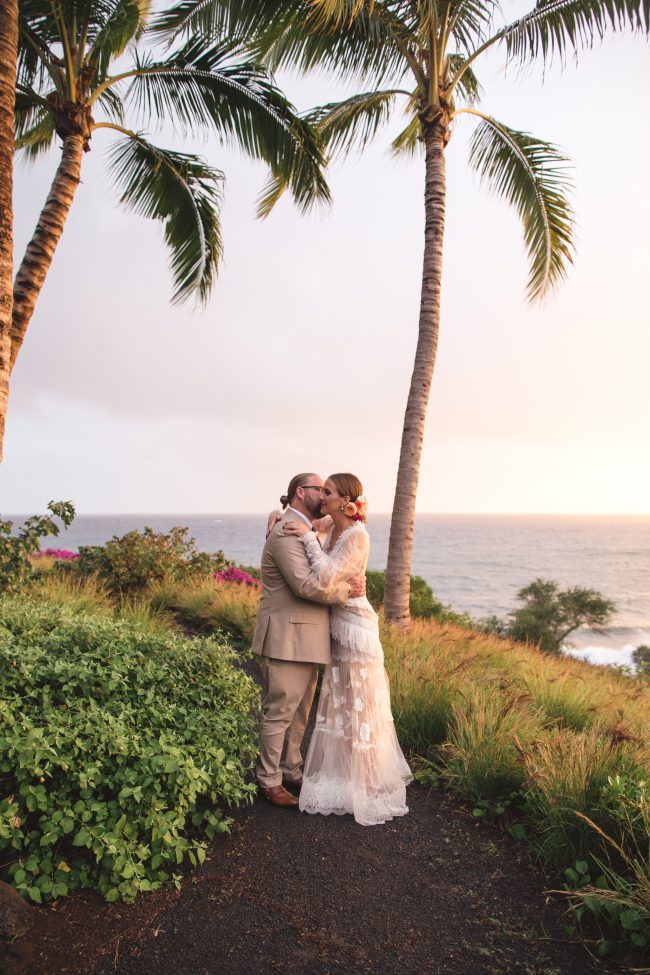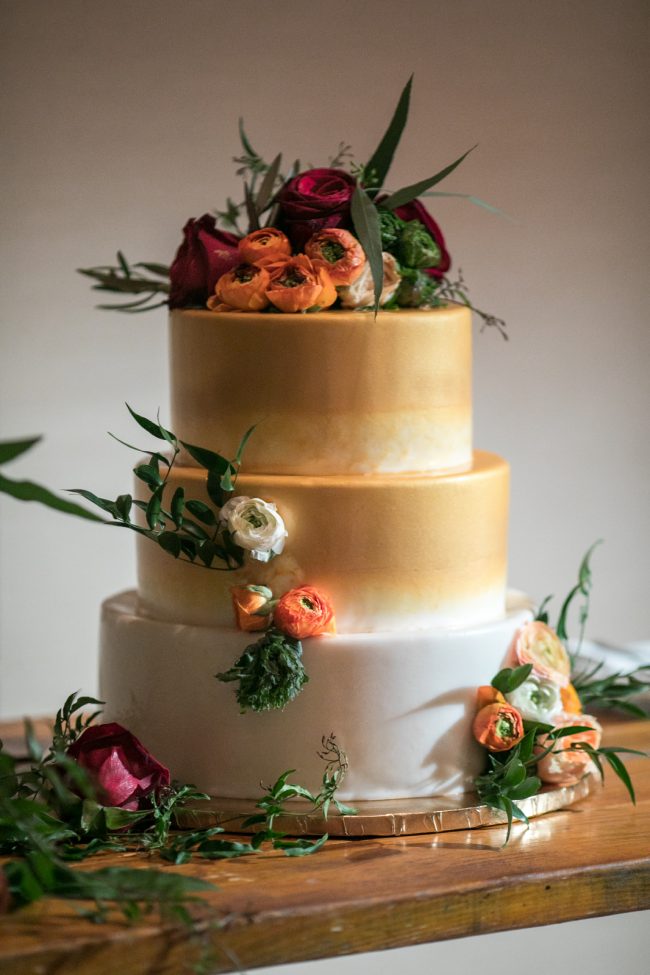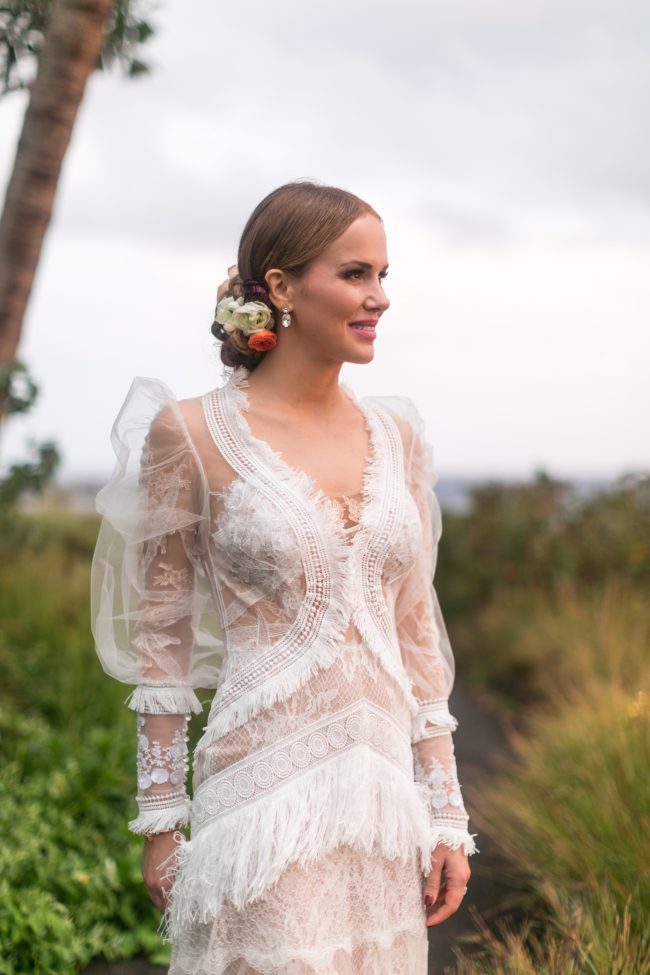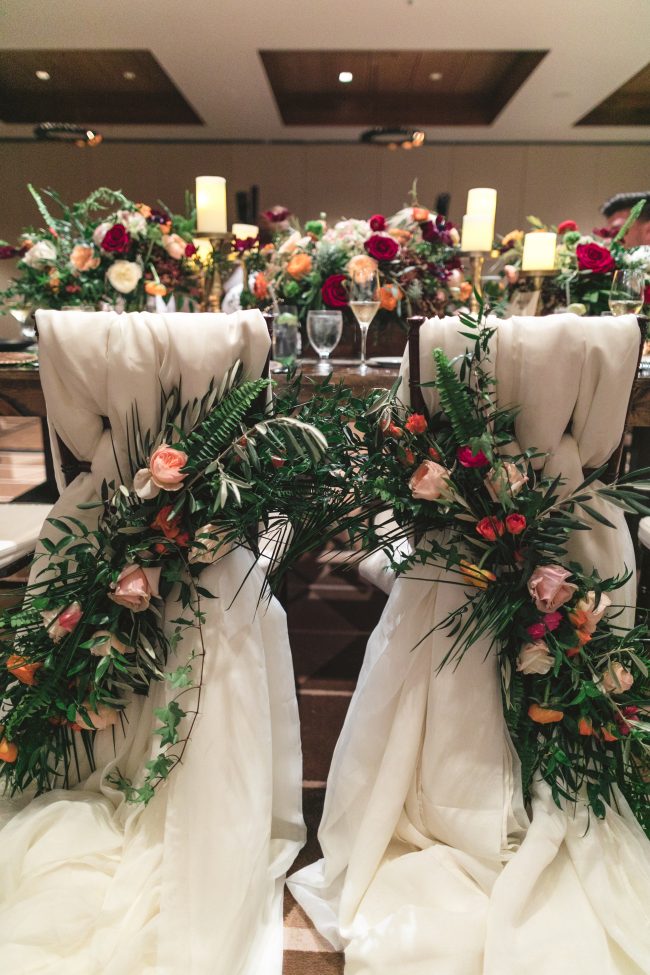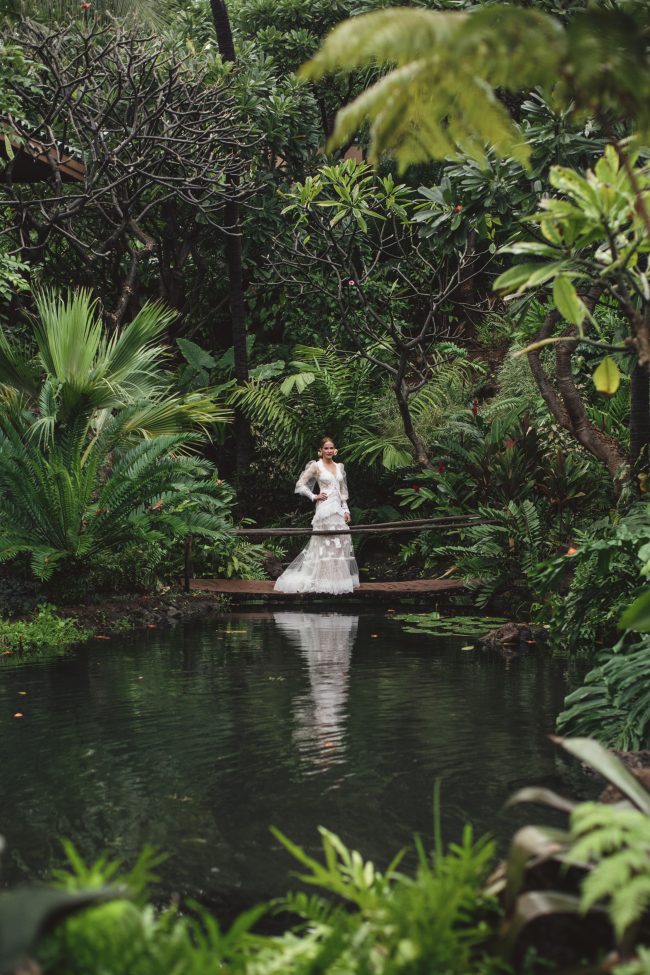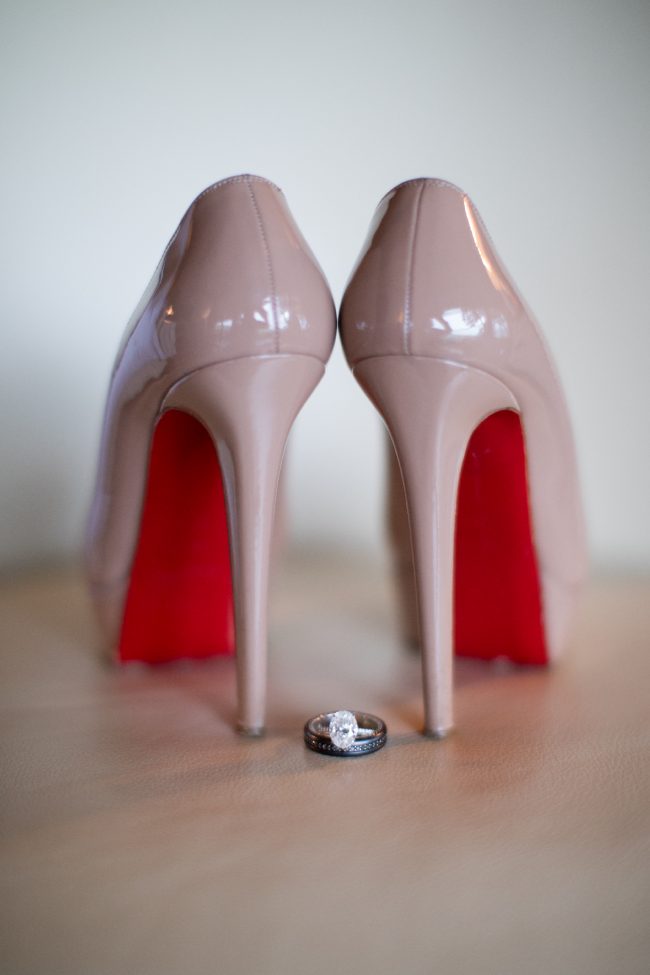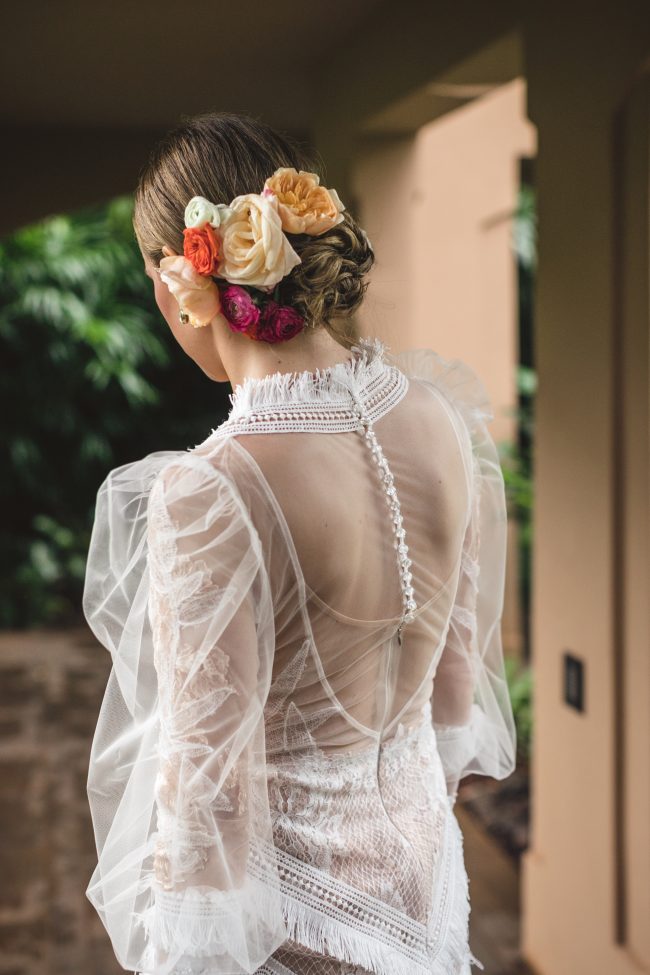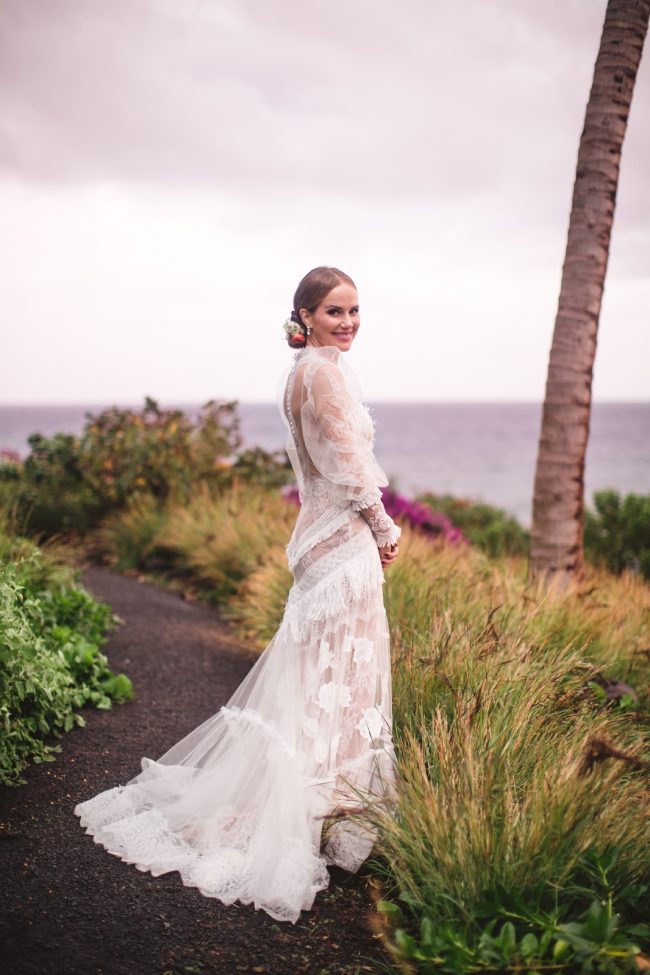 Good morning friends!  Today I doing something I normally don't do….getting personal and sharing my private life.  As a blogger I tend to focus on just fashion, beauty and lifestyle.  When I started my blogging journey about four years ago I decided to keep my family and loved ones out of the picture (for the most part). With my own life, I am fairly open, but with the lives of those I love….especially my children I tend to be more private. I completely understand and don't judge others who share their own families lives on their social media accounts. This was just a personal choice I made for myself and my people. So having said that, here goes me getting  personal….eeeep!
In 2017, Chris and I got married in front of sixty of our nearest and dearest on a little private Hawiian island called Lanai.  Out of respect to our guests and family who attended, I won't be sharing all of our photos, but I wanted to share some highlights. Because I received so many question regarding my dress, hair and The Four Seasons Lanai, HI resort I wanted to share some of it with all of you.  My favorite day of 2017 was our Lanai Hawaii Wedding….and arguably the best day of our lives (with the exception of our children's births of course).
It was such a magical day.  I love my husband dearly, but I did not expect to float on air the way I did.  Having been through a divorce, I tend to be more of a realist when it comes to love and marriage. I've never really been the "fairytale" type bride.  I told my husband I'd be happy going to the courthouse and making it official and I was serious.  He calls my bluff on it to this day…lol.  I just wanted to be with him and that was it.  In the end I am glad we went the route we did. There was so much love and happiness surrounding us and memories that will last a lifetime.
Lucky for us we had quite a few wedding mishaps! Ok not really lucky, but you know what I mean.  First off we rented an incredible catamaran for the entire wedding party and 50% of the boat got seasick! Specifically my son who vomited on the steps of the boat right as I was getting out of the water. The cute little fella puked and rallied so I can't complain. What are normally completely calm waters just happened to be choppy that day.
The biggest of all the wedding surprises was the monsoon the hit hours before the wedding!  We had the most incredible luau grounds right off the ocean picked out for our nuptials, cocktail hour, dinner and dancing.  Mother nature wasn't having it! So lucky for us, I walked down the isle in a boardroom with weird blinds and casino carpet (if I think too long and hard about it, It makes me want to cry).  Don't get me wrong, The Four Seasons Lanai is one of the most incredible hotels I've ever stayed at, but meeting rooms are not made for weddings and can't hold a candle to Hawaii's natural landscape.  All of the big beautiful flowers we ordered for the ceremony were just too oversized for the boardroom space.  The storm was really hard to swallow for such a visual person like myself, but the silver lining was that we got the most incredible double rainbow right after the ceremony that the guests were in awe of.  You know, if rain really is a sign of a good marriage I'll take it any day!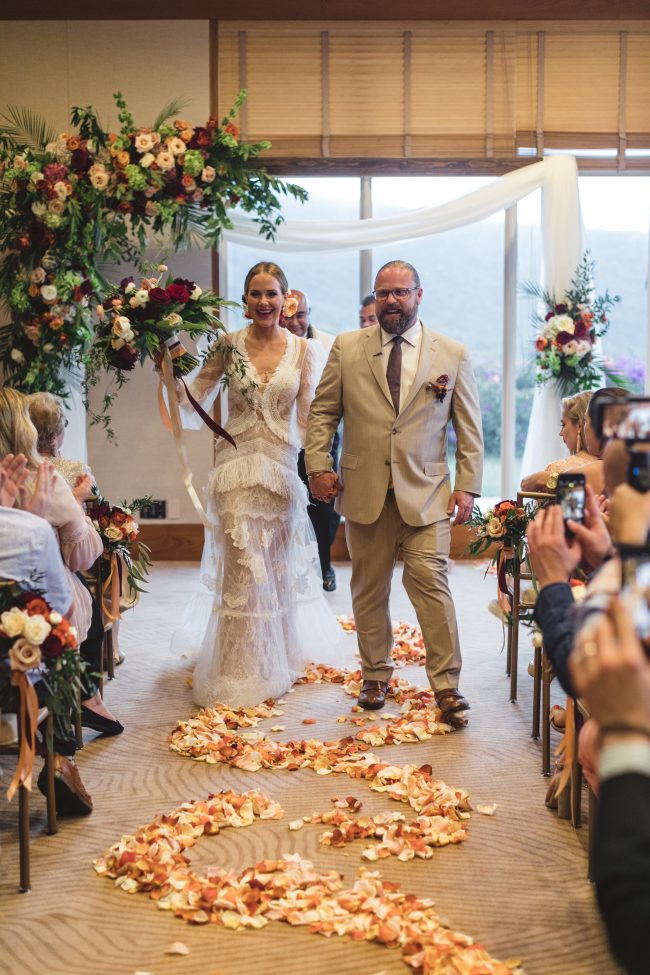 After we took photos (the post rain lighting was perfectly golden) Chris and I  headed into the dinner/reception and danced the night away.  It was a BLAST! The best night of my life. Even though the hula and fire dancers we hired were stuck in Maui due to the storm, the DJ and crowd were awesome and made up for their absence in a big way! Everyone went crazy town!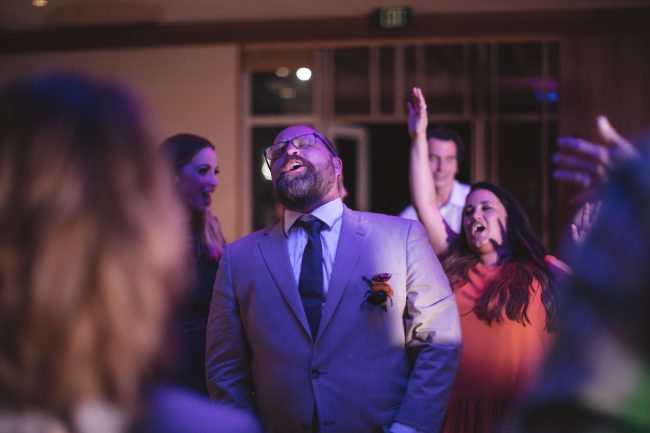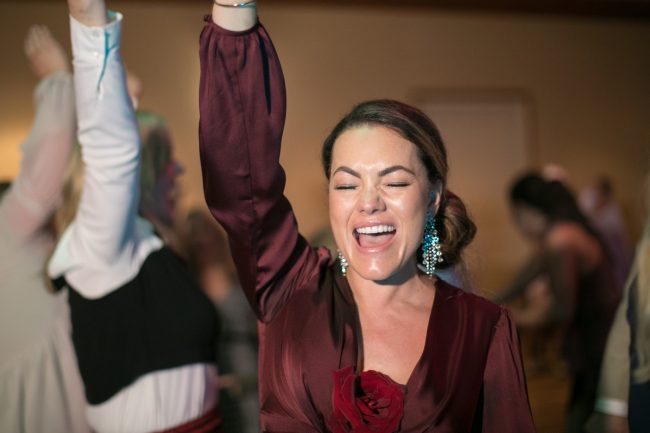 We were so deeply touched that ninety percent of our guests showed up for us and shared such a special moment of our lives with us.  I'll cherish the family and loved ones who were there forever.  Without a doubt my favorite day of 2017 was our Lanai Hawaii Wedding!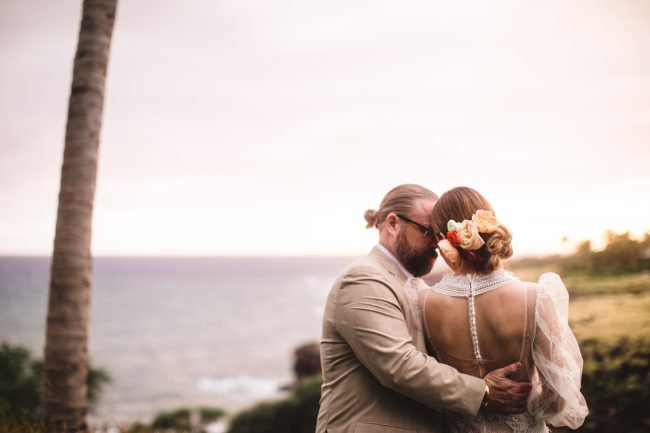 Big thank you to Brandi Lee Nakaahiki Young at the Martin Robert Design team for executing my design vision, Mike Adrian Luxury event visuals for the beautiful photography/videography for their beautiful taste and professionalism.  My hair and makeup team who had to fill in last minute since the original team was suck in Maui due to the storm, Yolan Cris for making the most incredible bohemian haute couture wedding dresses for women who like something unique, the entertainment and The Four Seasons Resort Lanai for the incredible food, service and for having the most beautiful hotel in Hawaii by a mile.
What a day! xoxo