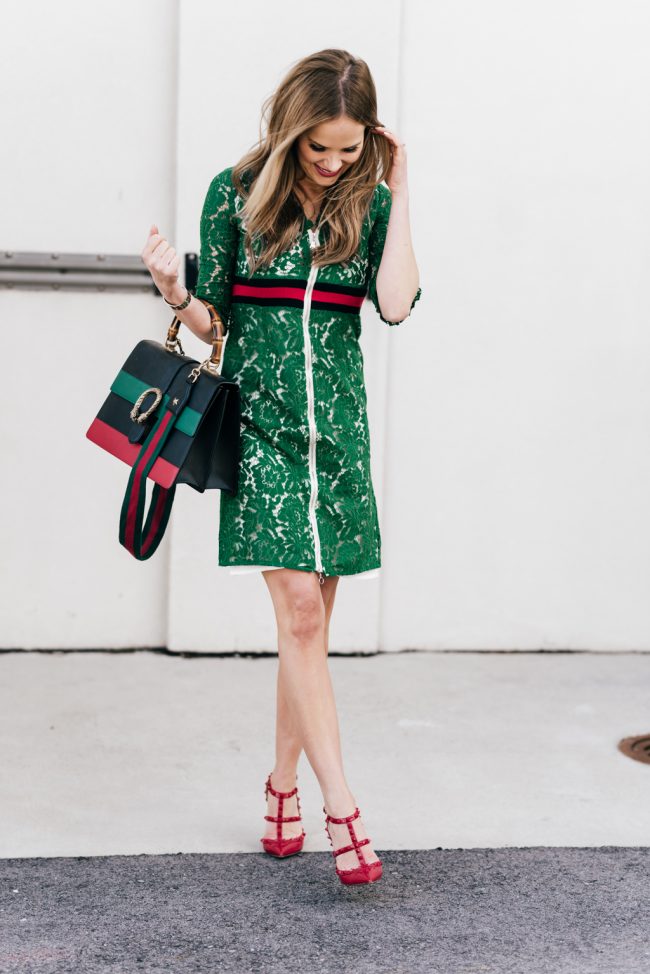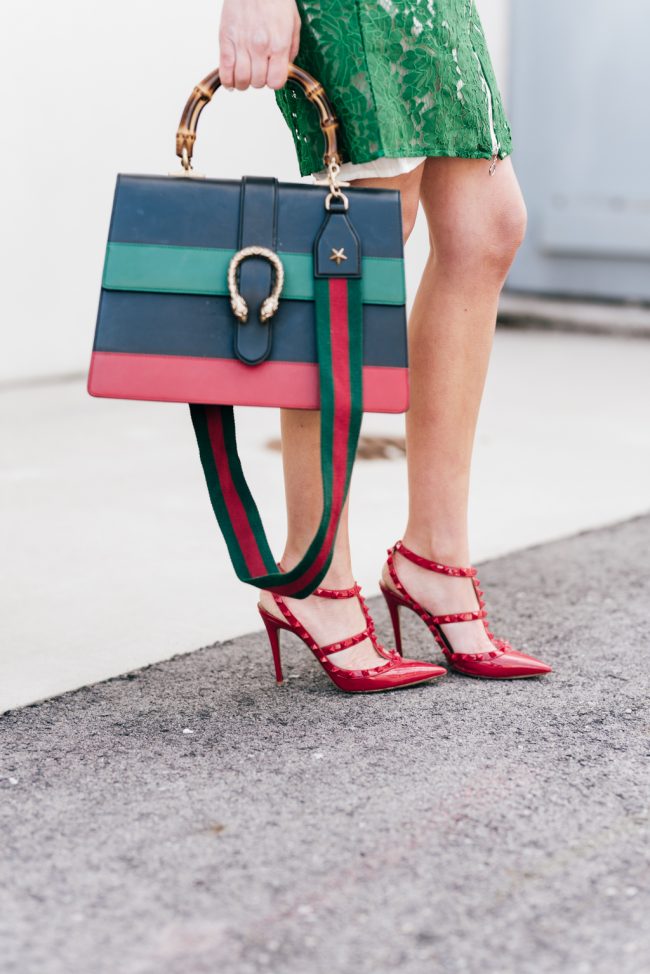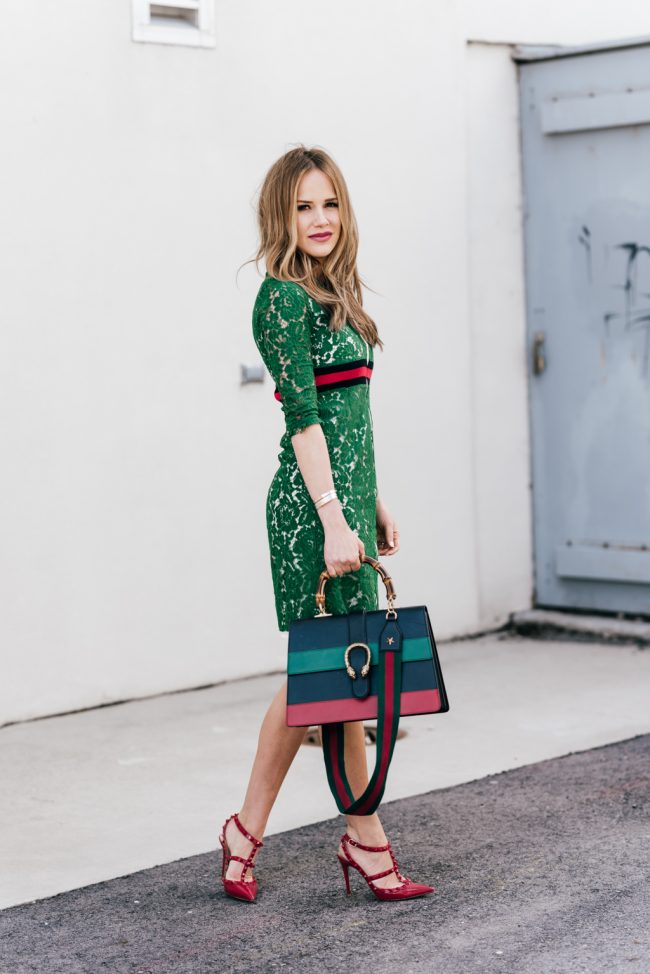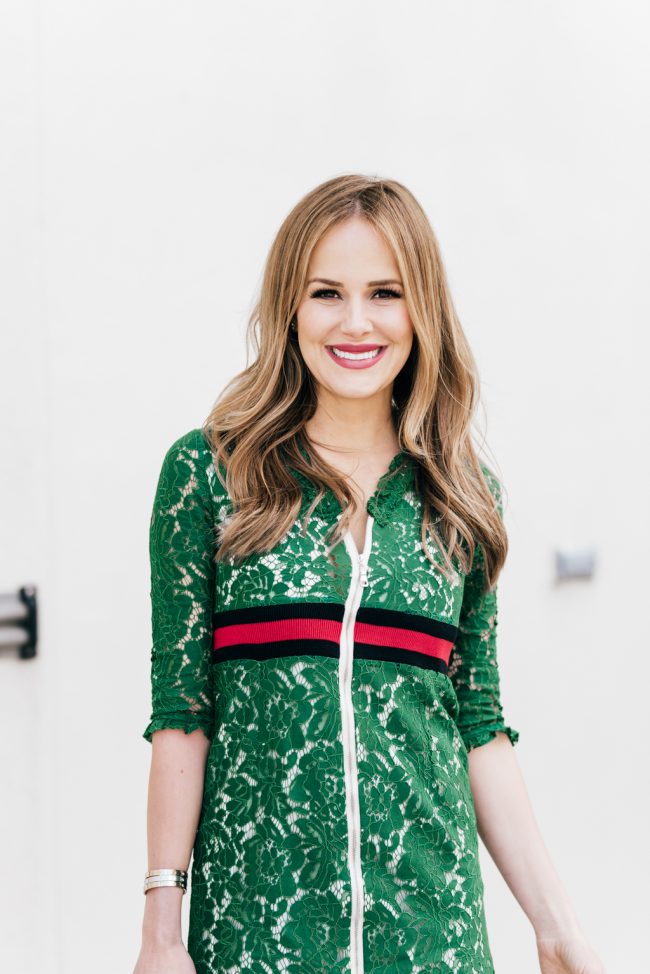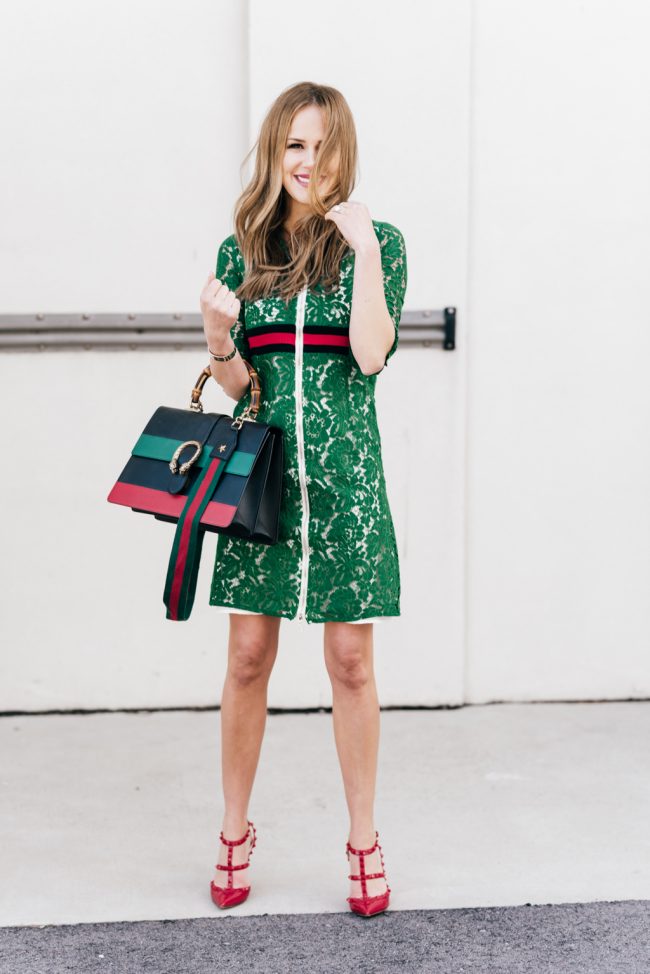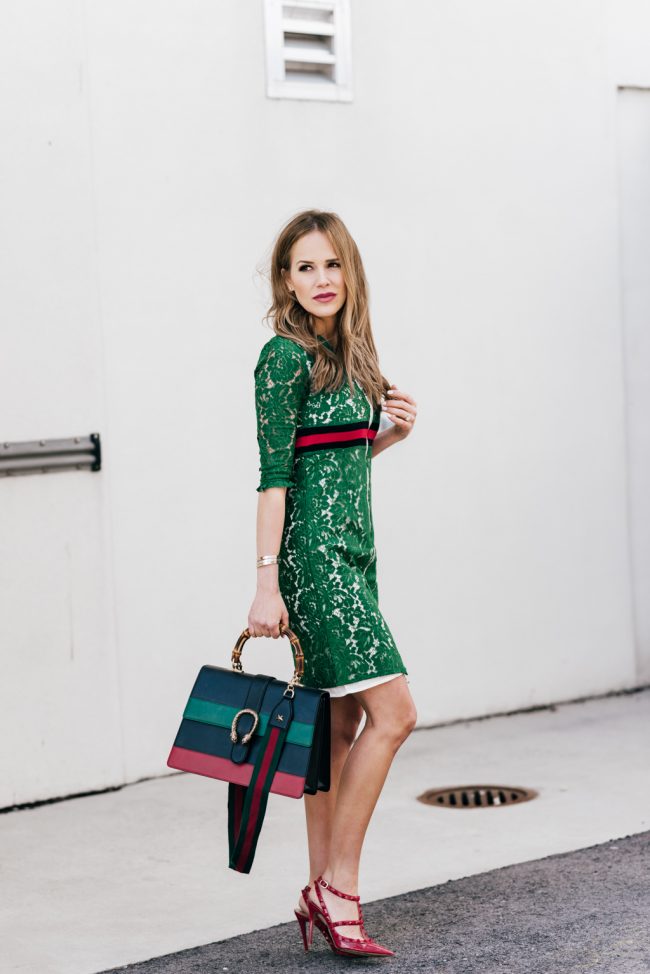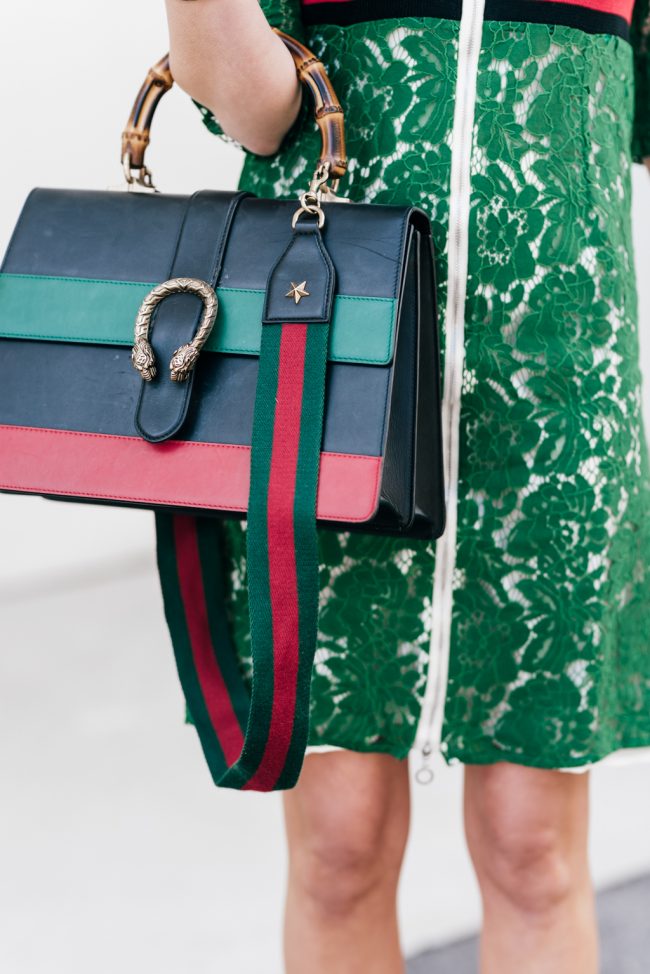 Today I am featuring a high end and affordable Stripe Dionysus and Green Lace Dress. Specifically this Gucci inspired dress by stylewe, a gucci stripe bamboo top handle Dionysus bag and crimson Valentino Rockstud heels.  As you know, I love fusing high end and affordable.  Check out Julia Roberts and Rhianna wearing a very similar green Gucci lace dress here. Unfortunately, this dress is no longer available, but be sure to check the similar green Gucci and Stylewe dresses below! I like some of them even better than the dress pictured.
Casual Frill Sleeve Mini Dress (similar) | Gucci Embellished Wool Blend Mini Dress (similar) | Gucci Bamboo Top Handle Stripe Dionysus Bag | Crimson Valentino Rockstud Heels 
A year ago my husband surprised me with this stripe Gucci Dionysus bag with a note that said "Since you can't make it to Paris Fashion Week this year, I am bringing a little bit of Paris to you." With a little hand sketch of the Eiffel tower.  Although Gucci is completely Italian, it didn't matter one bit! I appreciated the sweet gesture so much.  It is a fantastic splurge bag.  I cannot tell you how gorgeous it really is.
Soooo the reason my legs are a lot tanner than my face is because I am wearing Say Hello To Sexy Legs and I forgot to give my face the same fantastic glow as my legs.  Whoops! If you want sexy glowing legs this product is your best friend.  In the photo I used the Tinted Gel, Contour Stick and Illuminator.
Thank you for stopping by and letting me share this high end and affordable Stripe Dionysus and Green Lace Dress post!
Ps. I cannot believe I am staring to see fall fashion creeping into advertisements, websites and stores. Didn't summer start like five days ago! It's quite early, but it makes me so excited for September! Fall is my absolute favorite season of the year and don't get me started on sweaters, boots and leather. Eeeep! xoxo