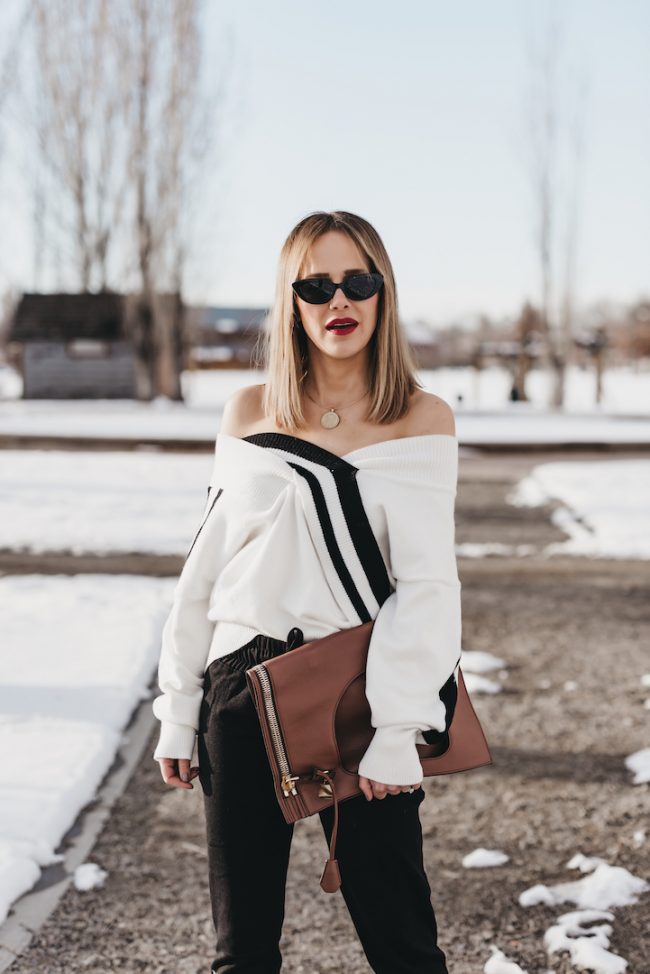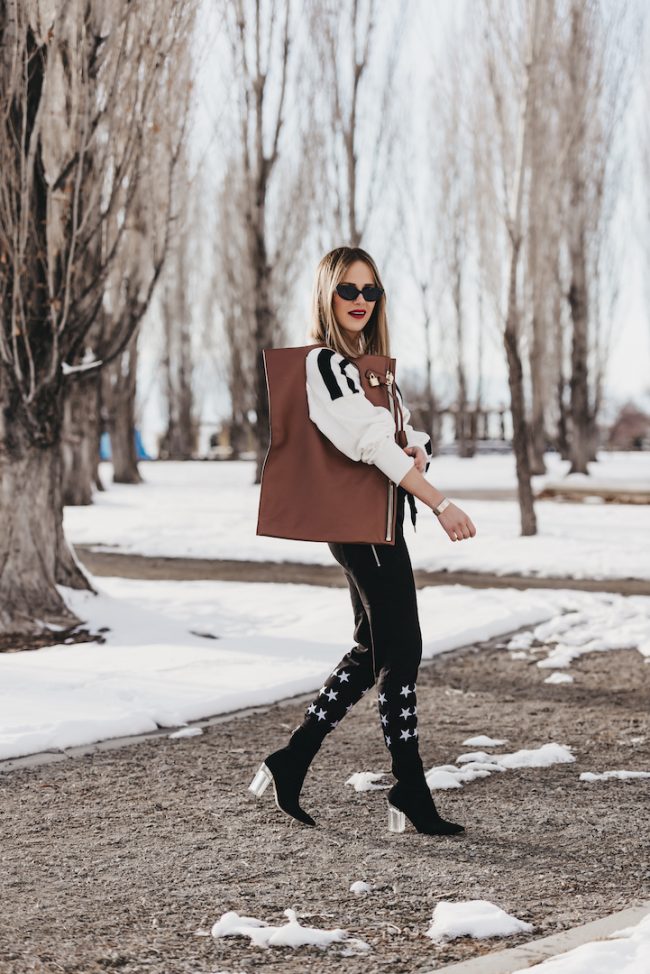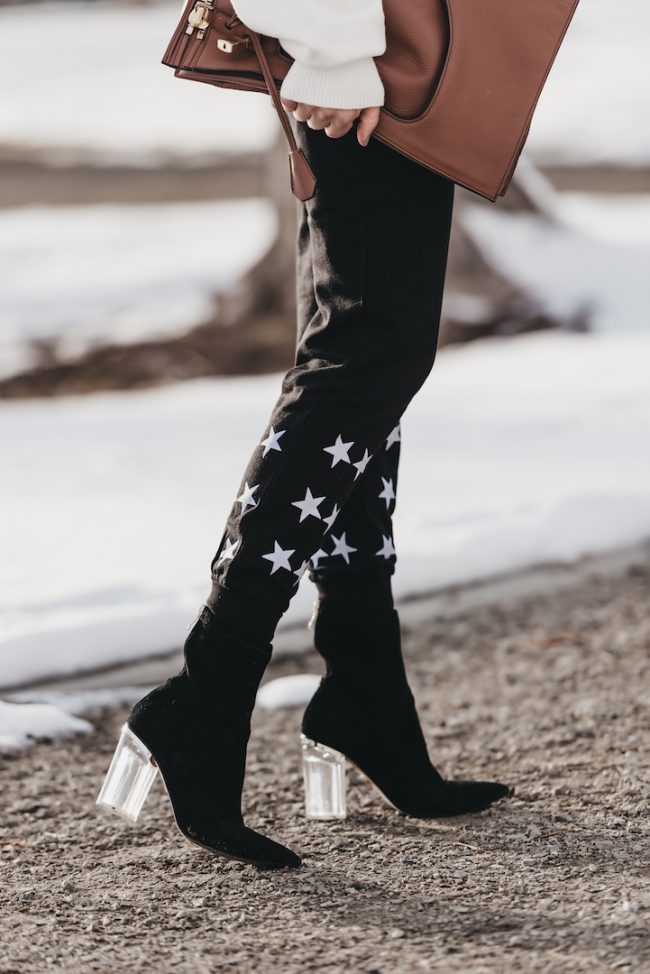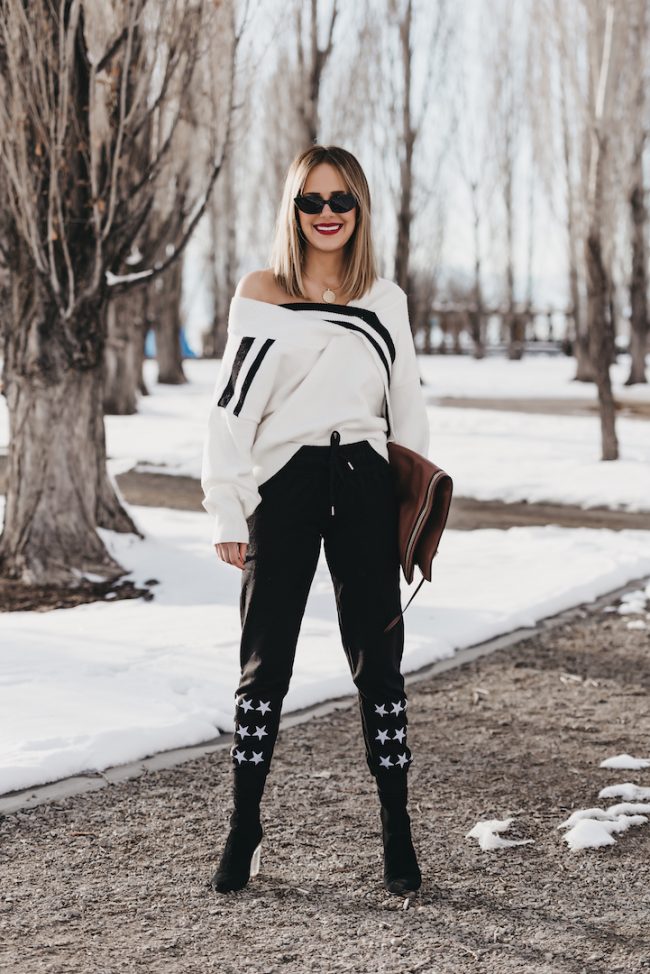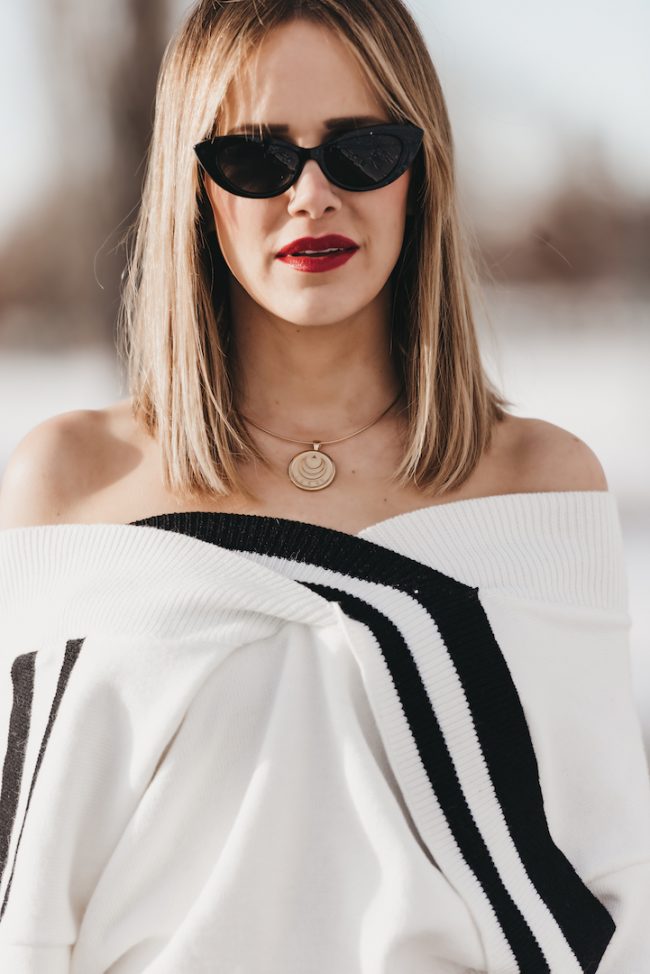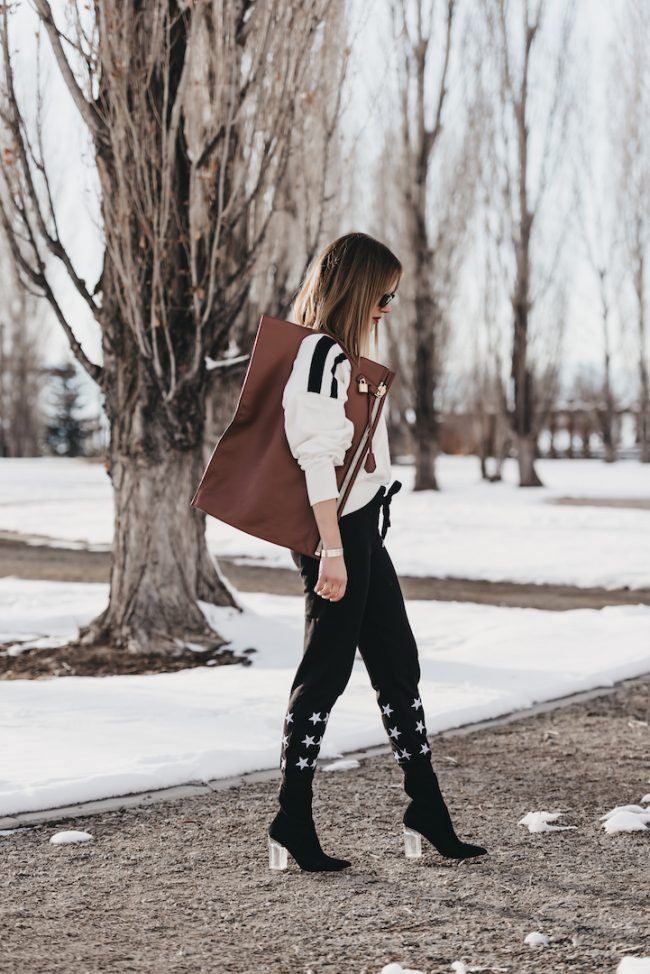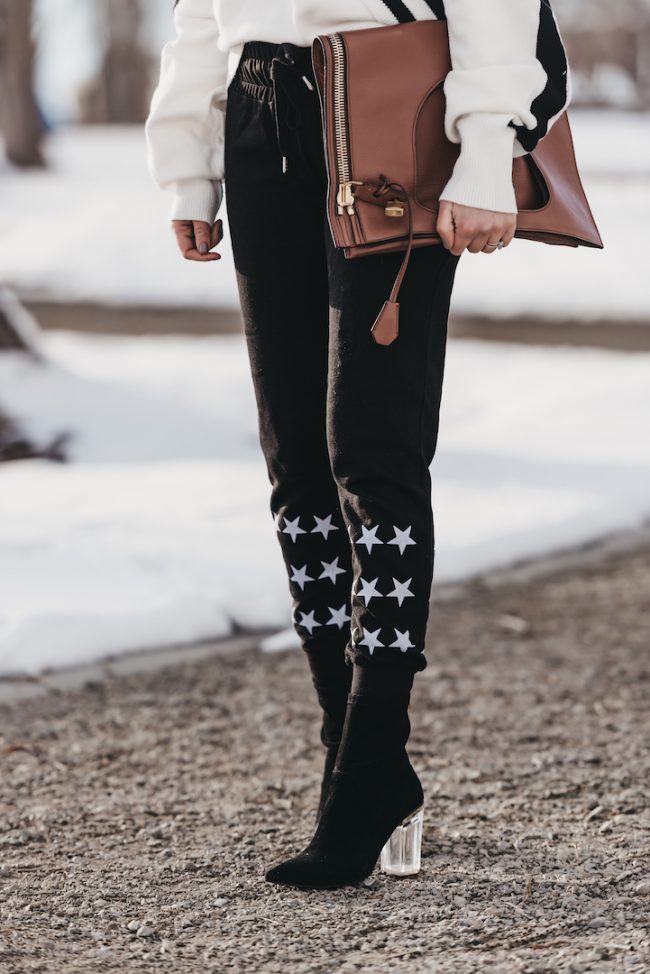 Ladies snag this Rag and Bone look alike sweater for a fraction of the price.  Normally the Rag and Bone version goes for $400….this Storets dupe is under $100! I chose to give it some character and take it off the shoulder, but it's equally fun on the shoulders or even just off one shoulder. As you can see, this sweater really dresses up my casual sweat pants.  So naturally, today I am showing you how to elevate your jogger style.
Storets Chrishine Stripe Sweatshirt | Cecelia New York Emma Sock Bootie | Weekend Vice Star City Joggers (under $25) | Jane Winchester Lucky Pendant Necklace | Tom Ford Alix Fold Over Bag Pink  | Tom Ford Alix Bag Black (on sale) 
Makeup
Buxom Va-Va Shiny Liquid Lipstick in Wine Me | Charlotte Tilbury Wonder Glow Light Reflecting Face Primer | Charlotte Tilbury The Dolce Vita look (minus the lips) 
Styling joggers is an exciting way to mix up your looks.  As you may know, joggers have a very relaxed vibe.  This is why I suggest mixing them up with a pretty sweater or dressier top.  Everyone expects your to wear joggers with a tee shirt or sweats.  Sure that has it's place (weekends) but try mixing it up to show your inner style star.  You can also try adding heels or booties like I did.  These Cecelia New York Emma sock booties have quickly become my favorite pair.  They're the perfect classic with a twist and comfortable too!
If you haven't tried the new Buxom liquid lipsticks, click the link above! This is a liquid lipstick with real staying power.  I am wearing the Buxom Va-Va liquid lipstick in Wine Me.
Thanks for stopping by and reading how to elevate your jogger style.  Now go give this look a try! xoxo