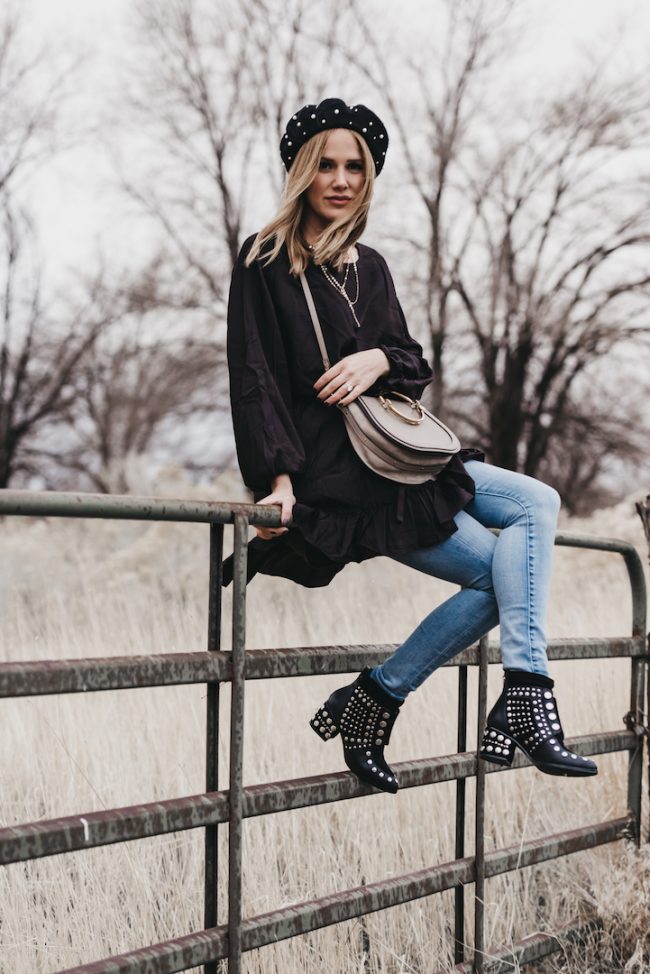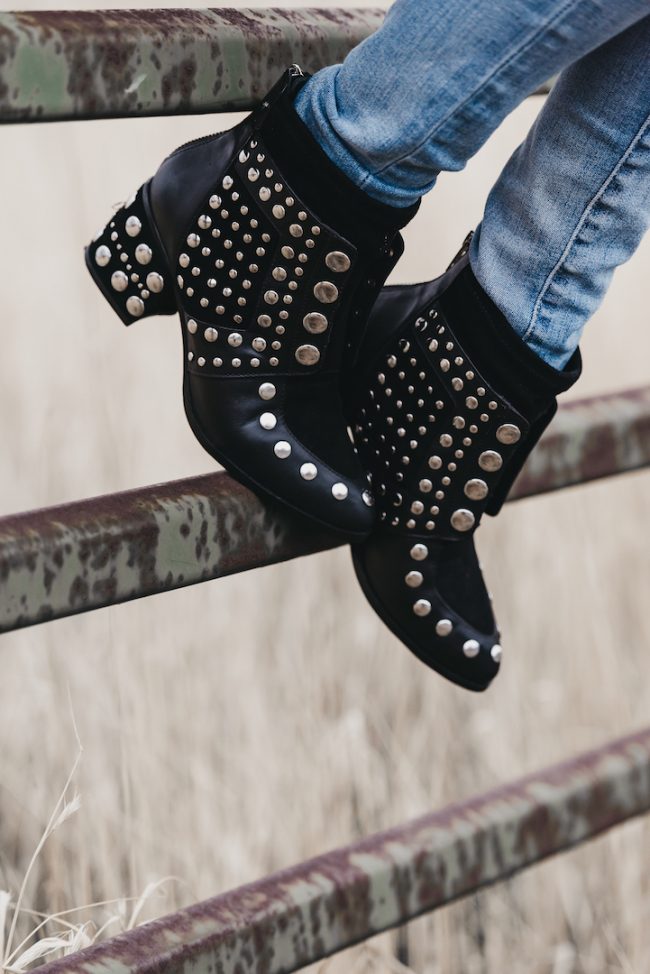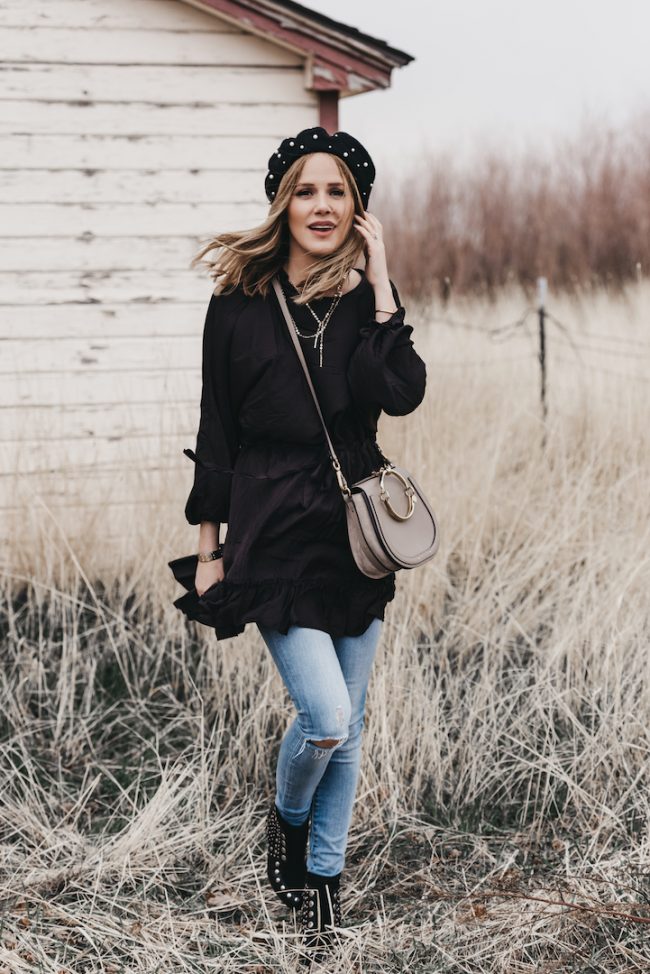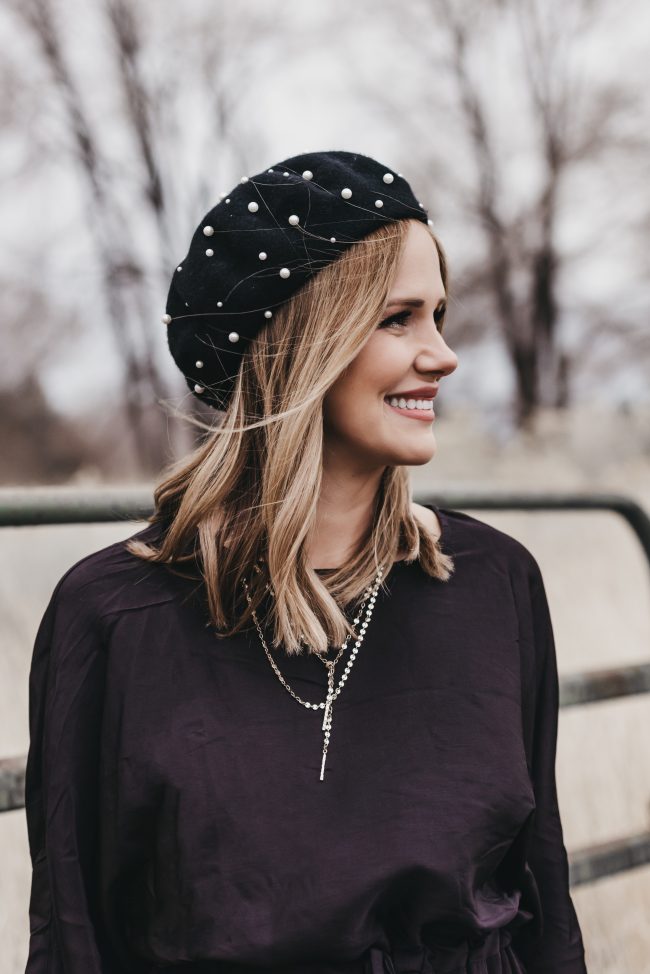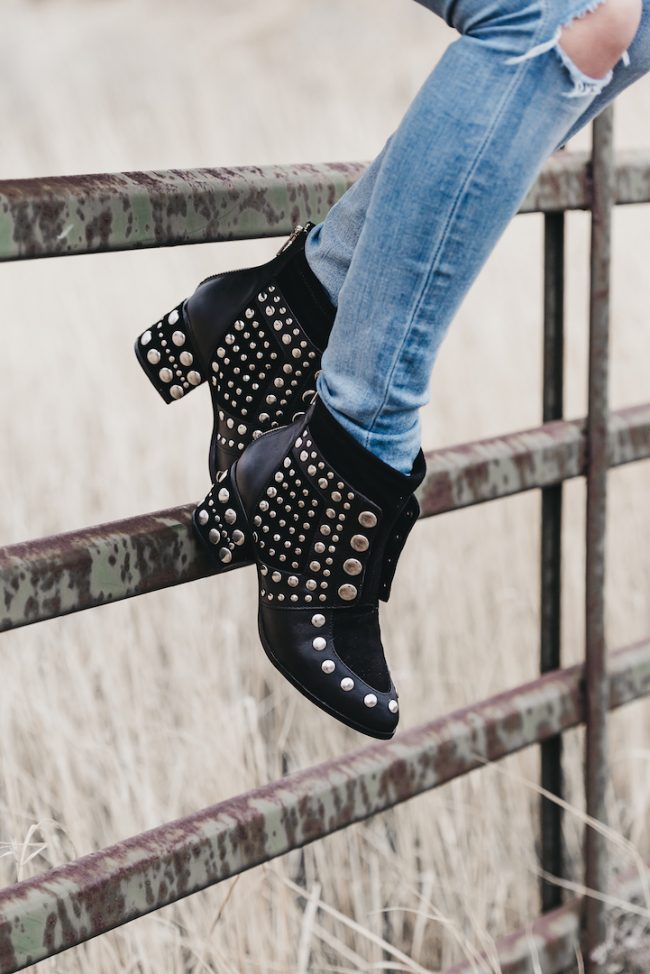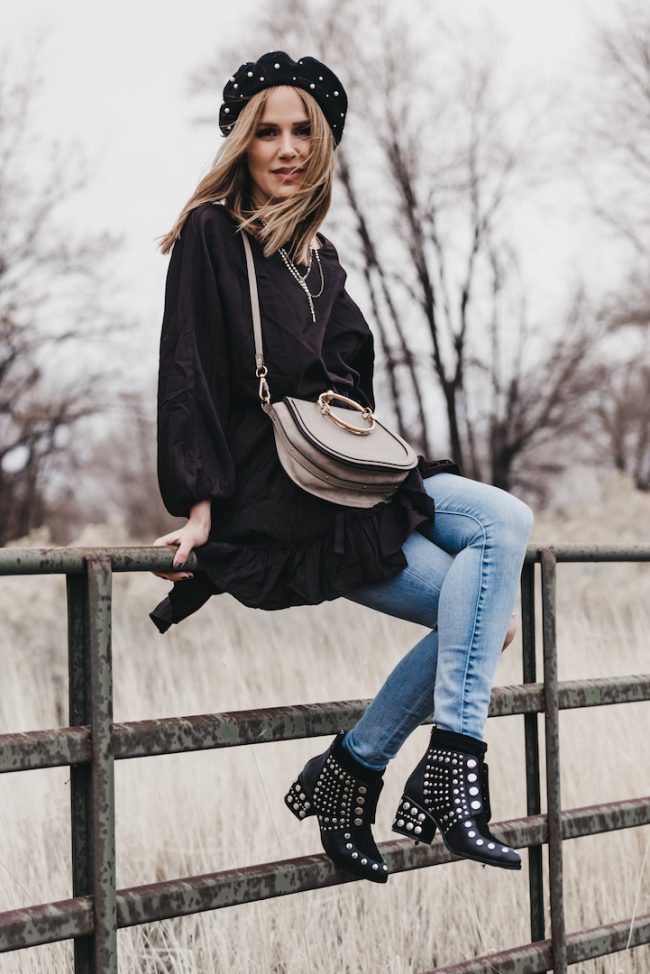 In about 6 hours it's officially the weekend! Yay! It has been tough for me to adjust from the holidays….tougher for the kiddies.  I have to say that December 26 – 30 are some of the weirdest days of the year.  Everyone of those days feels like a Sunday!  Anyway, happy to have yet another break.  Due to my casual nature since the holidays, I am sharing a laid back weekend look anyone can pull off.  Because the main pieces are easy to work with, you can do the accessories anyway you see fit!
Today I am sharing these Cecelia New York Michael studded booties, this Rach Parcell silk tie dress/top (on sale under $20), a pair of my favorite skinny jeans and a bestseller Bauble Bar Amber Layered Y Chain necklace.  It's kind of a polished laid back look that anyone could pull off.  You mix and match the accessories the way you want and it's unique to you.
Make sure to shop these pieces from my laid back weekend look anyone can pull off. They're all  affordable!