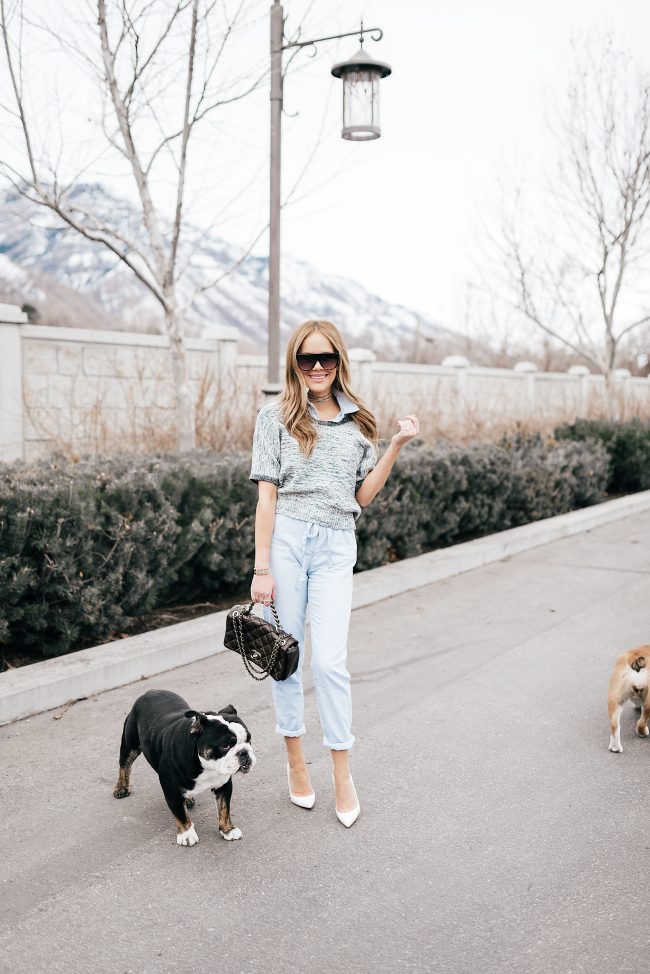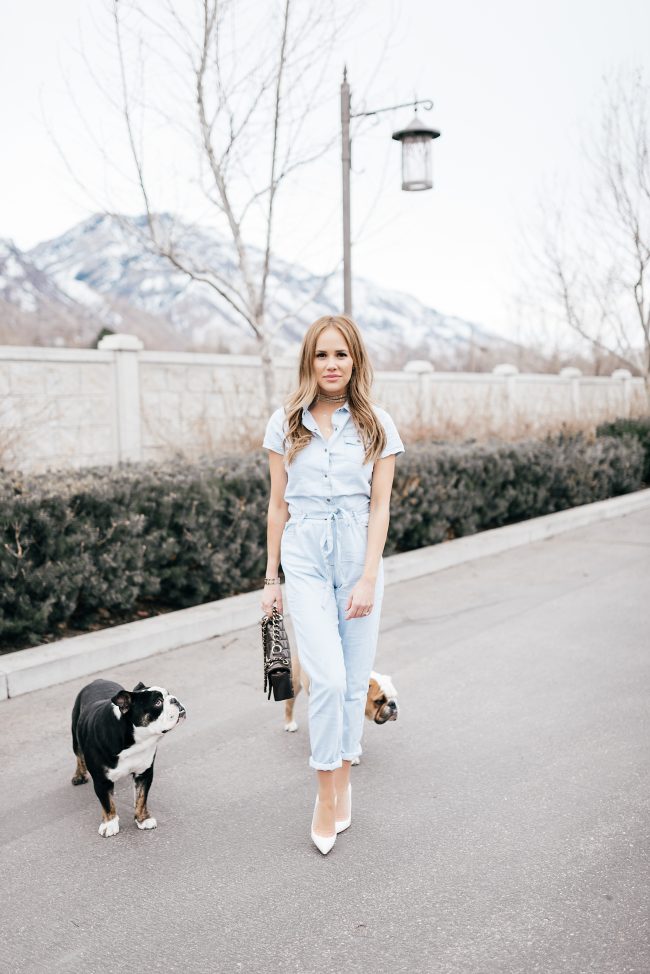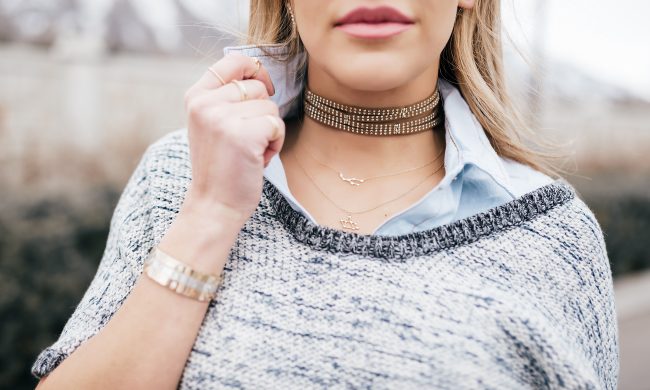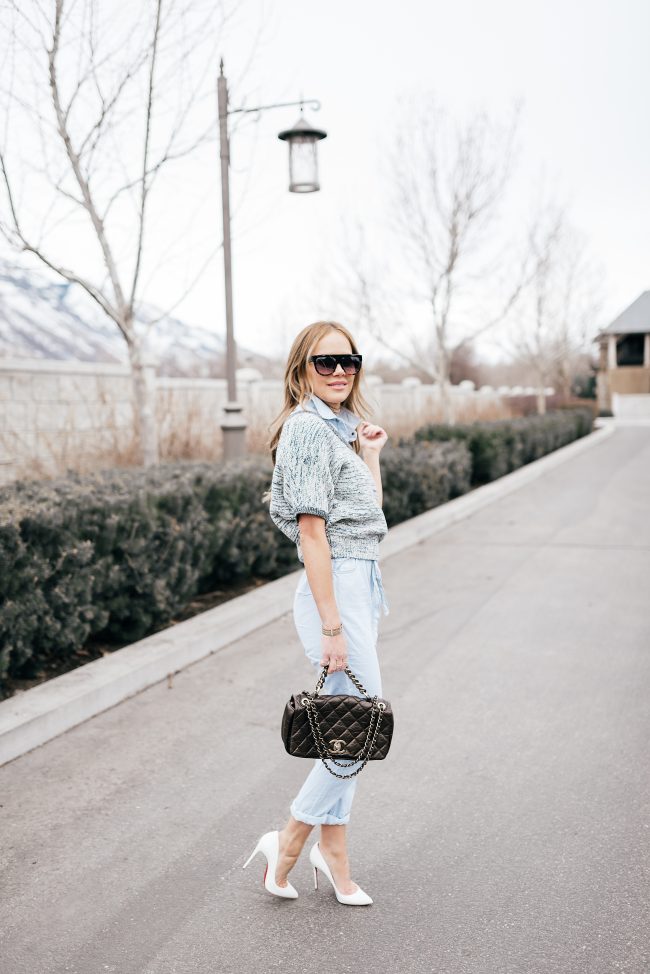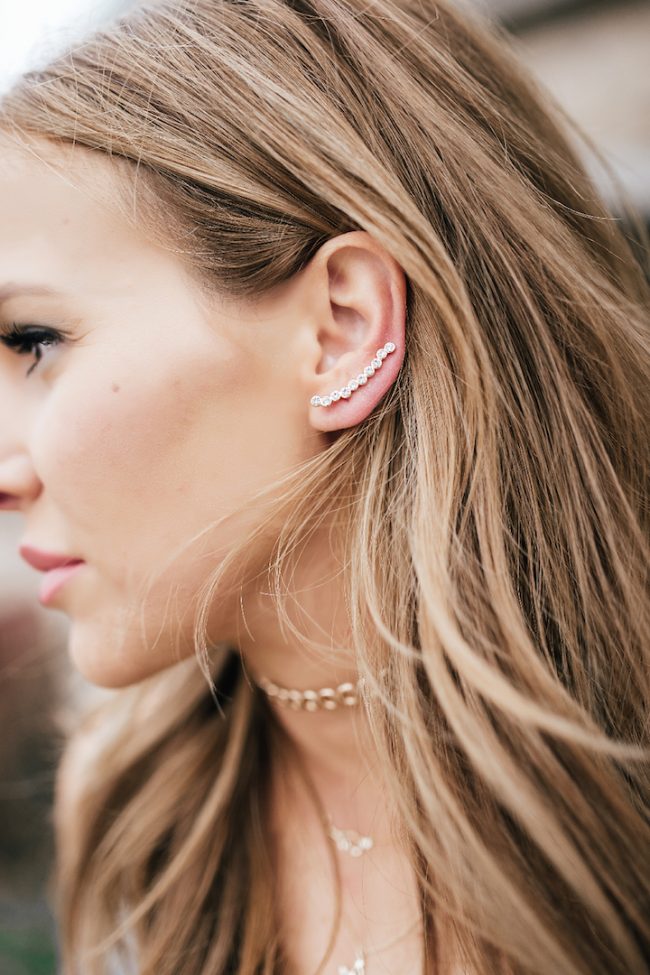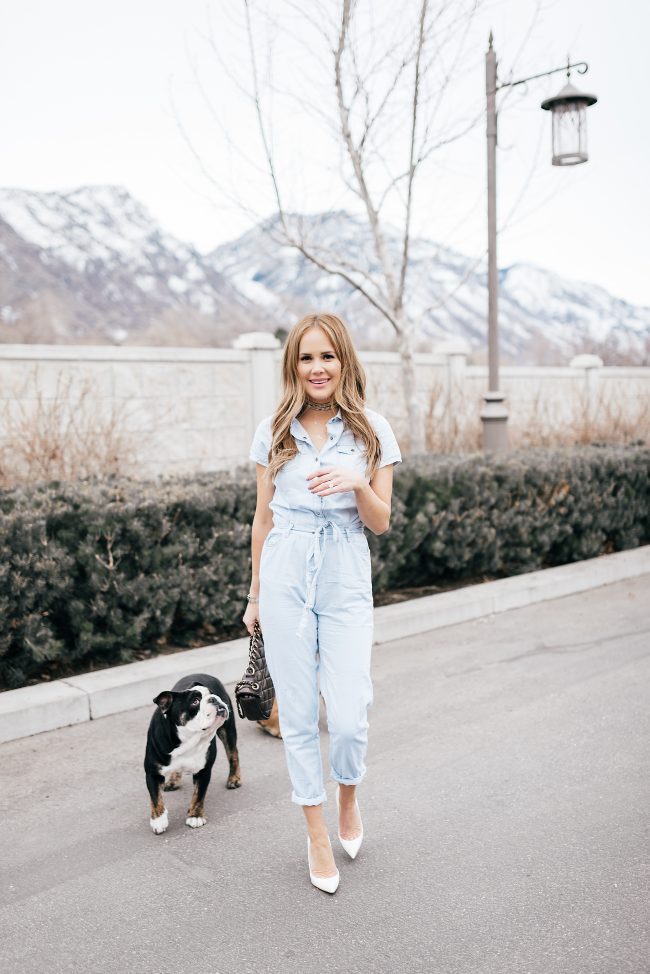 Ettika Modern Amuesment Brown and gold leather choker | Bling Jewelry Zodiac Necklaces | Nest Boutique Overachiver Spring Denim Jumpsuit | Celine Two Tone Shadow Sunglasses | White Christian Louboutin So Kate Pumps  | Preowned Chocolate Chanel Double Flap Bag
Friends, today I am sharing an exciting light wash denim jumpsuit for spring collaboration!  I am so happy to be teaming up with Nest Boutique here in Utah.  Support local vendors always feels so good!  Luckily Nest Boutique also has a online shop for my non local readers (the majority of you).
Nest Boutique is a fashion, home and gift boutique (local and online) that provides style for your everyday.  Nest's pieces are laid back, bohemian and always affordable.  I love the light wash denim jumpsuit for spring I am wearing above.  This denim jumpsuit is a no fuss item that can be dressed up or down.  My sweet little bullies (Domino and Dixie) couldn't take the photoshoot fomo from my backyard. Paige and I decided to let them hop in the shoot.  I think their made for show business! lol.  Make sure to check all of Nest Boutique's brand new spring items.
There is nothing like a crisp white pair of Christian Louboutin pumps. This is a shoe you will wear year after year.   You will always be glad you have a pair of white Louboutins on hand. White Louboutins are one of the sexiest pair of shoes you'll own.  Especially if you have a light tan.  I prefer the Pigalle to the So Kate style because it's a little more comfortable. However, the So Kate is so stunning! Since it's so high, I'd like to call it more of a dinner shoe.  You had better get on it because the white Christian Louboutin pumps sell out REAL fast! See them in another look here.
Be sure to grab yourself a light wash denim jumpsuit for spring! Have a very happy Monday! xoxo