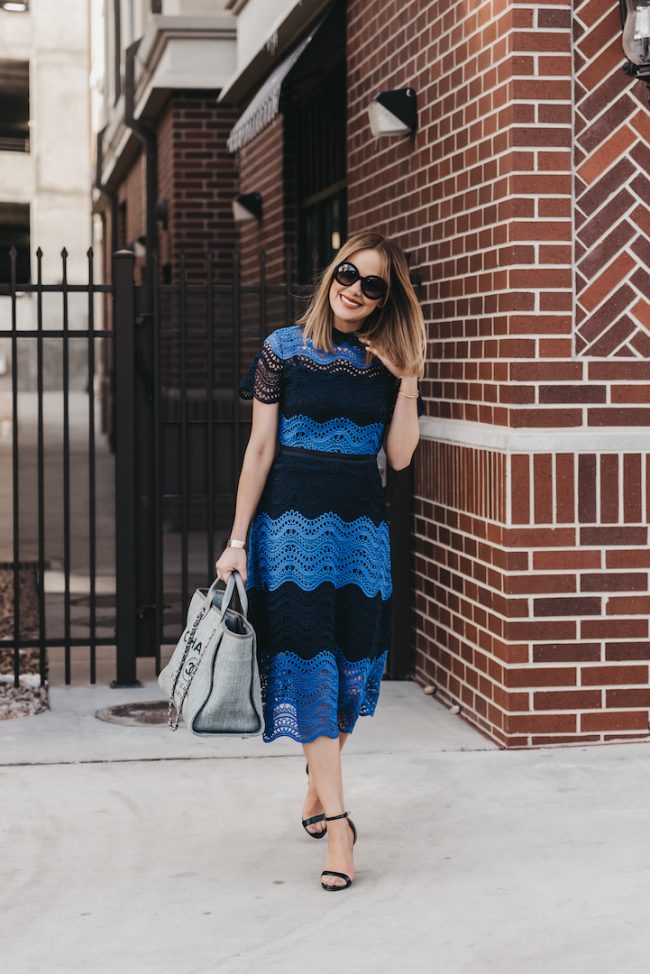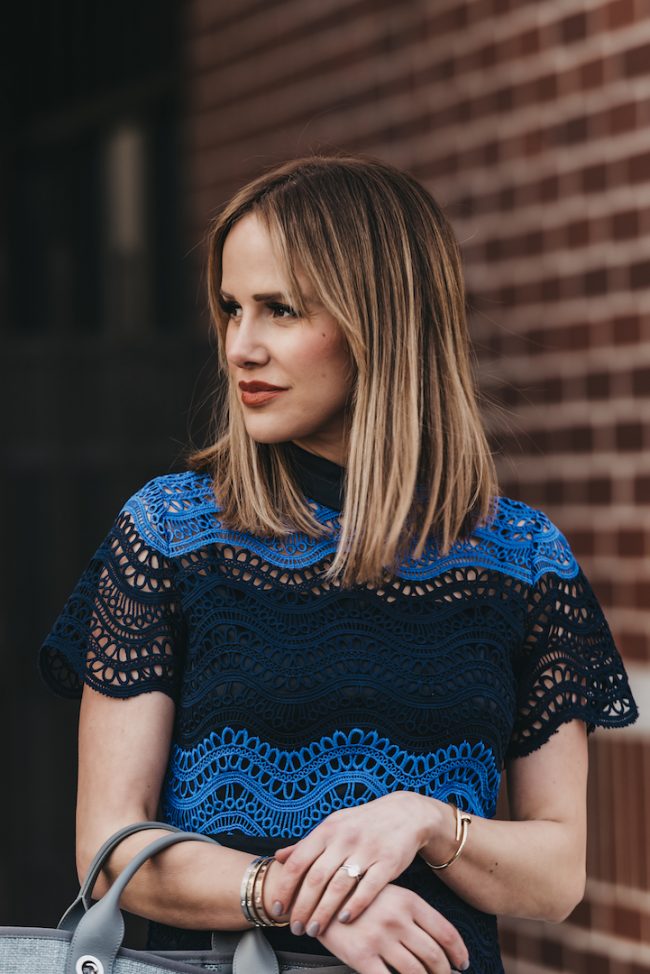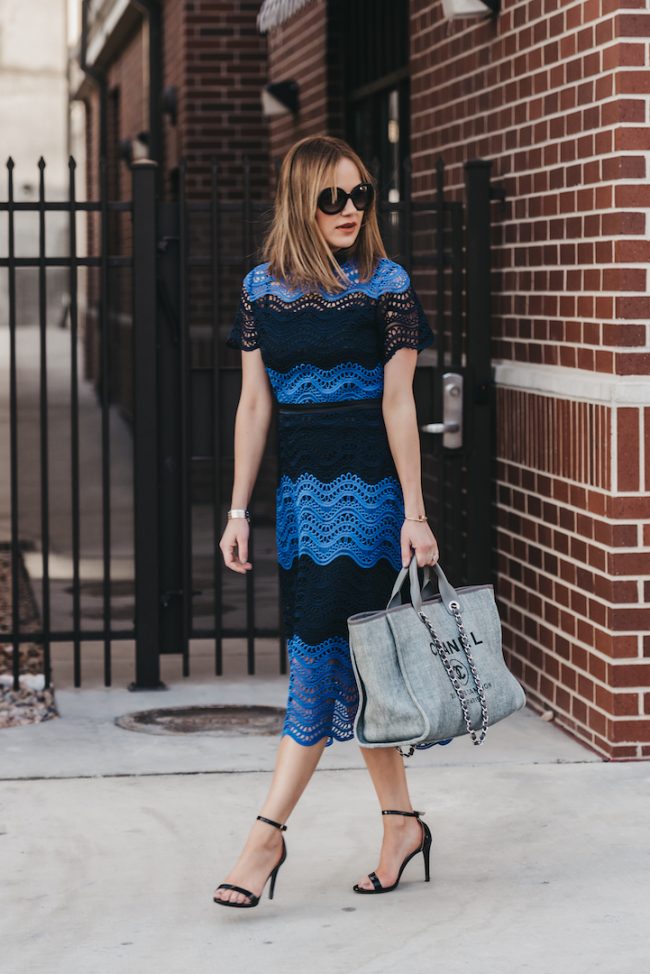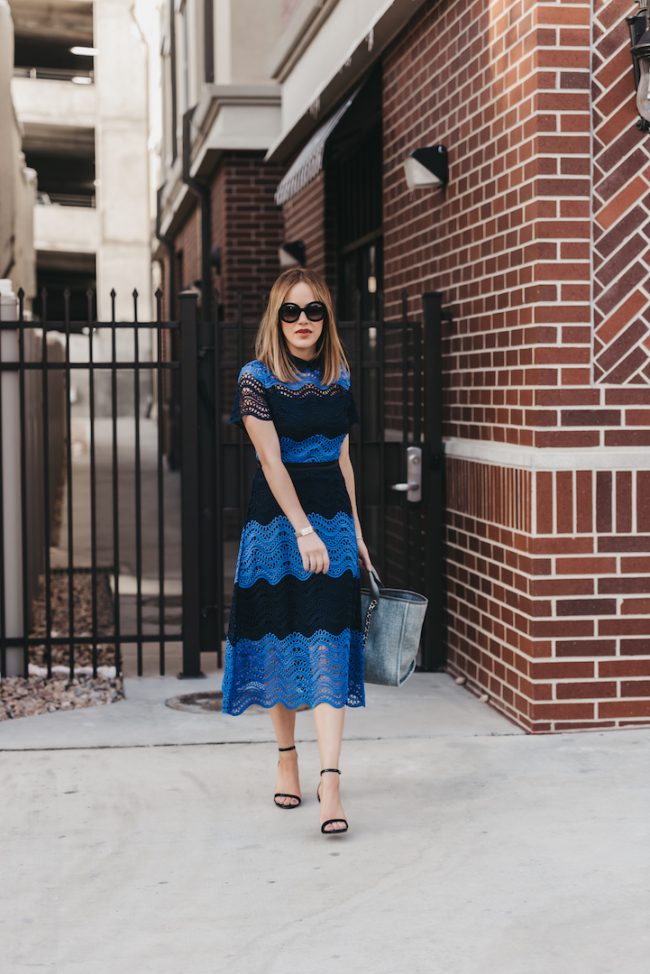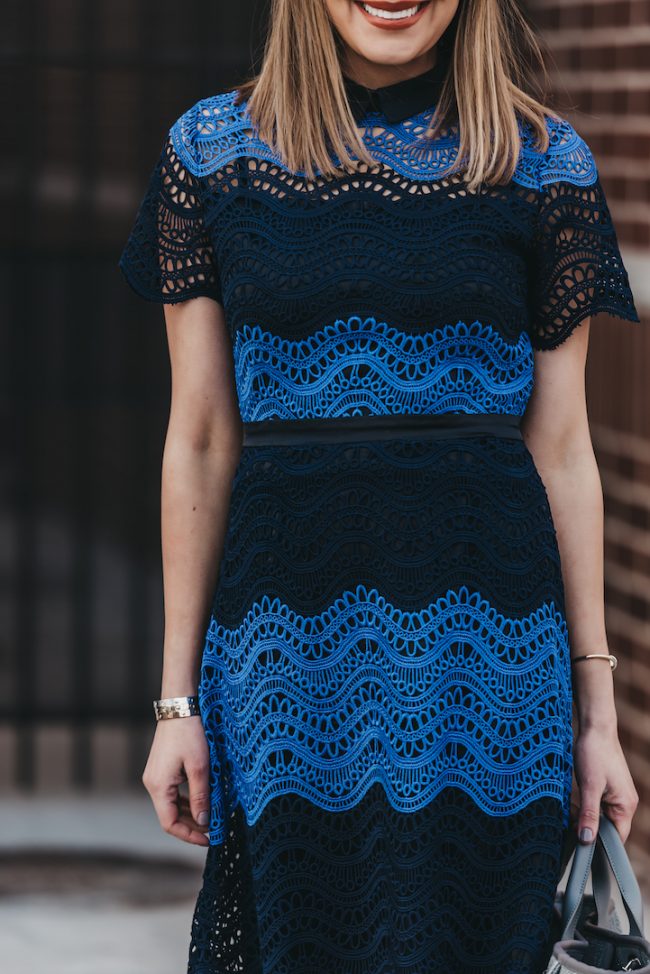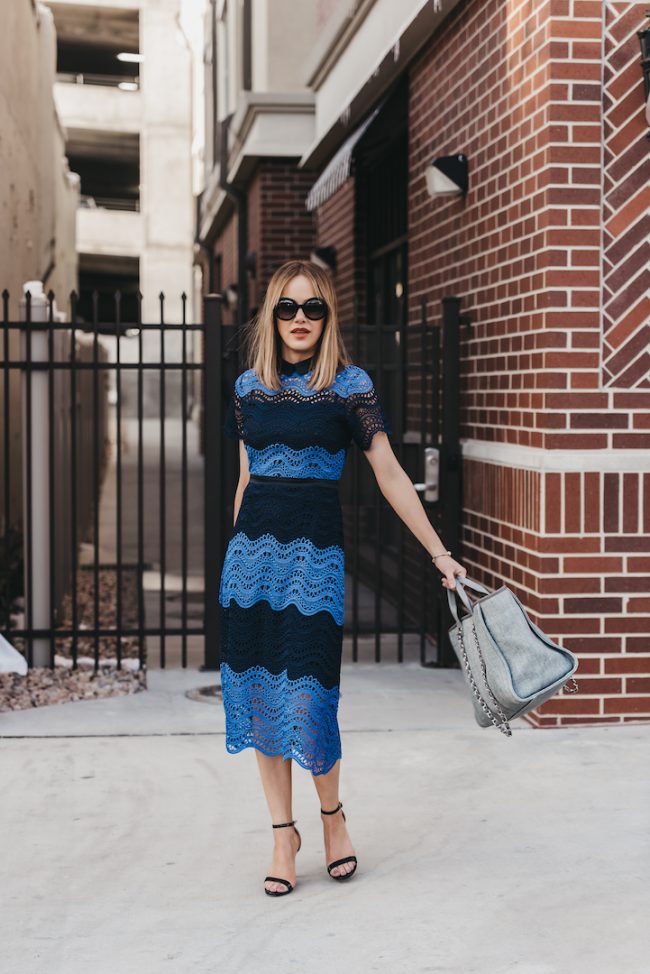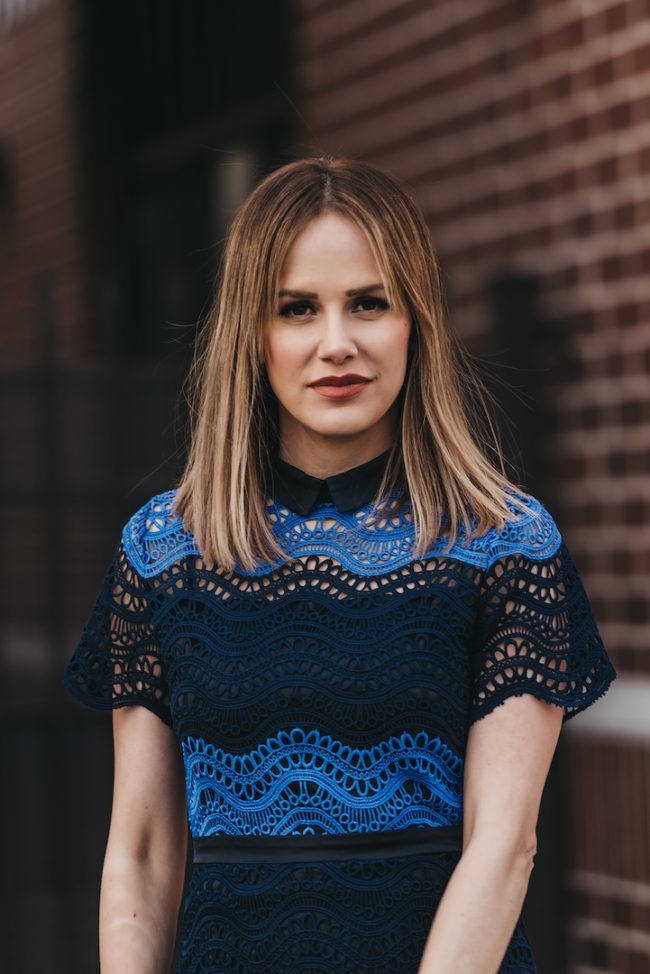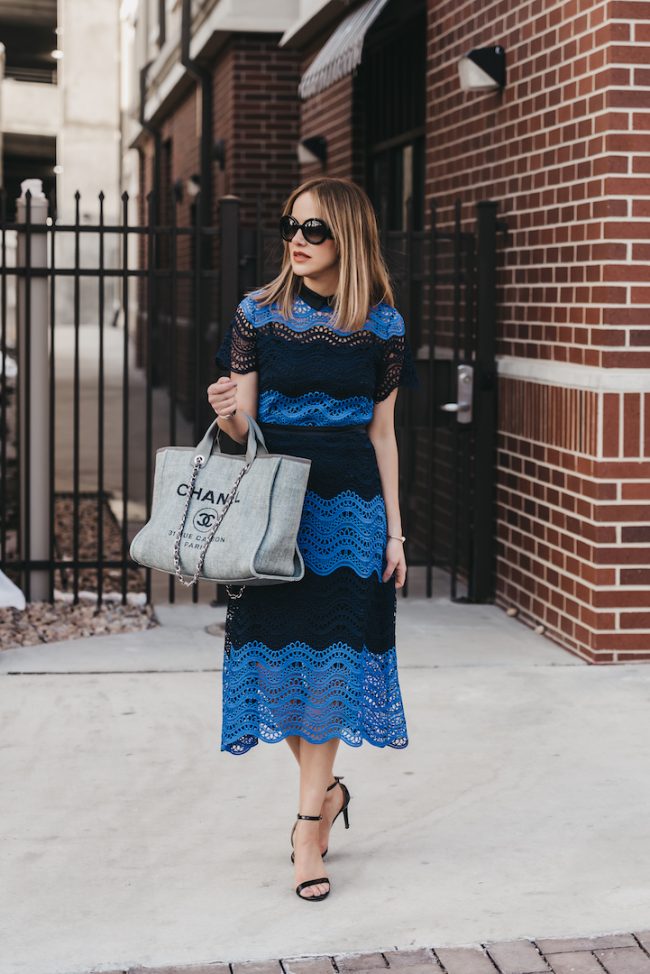 Good afternoon friends. Not a huge fan of ice cream shades? Items that are overly girly make you want to  hibernate? Good, then you've come to the right spot! Today I am sharing the non-pastel easter dress to add to your closet this spring.
No Basic Contrast Blue and Navy Lace Dress | Prada Round Black Baroque Sunglasses | Oversized Chanel Deauville Tote | Buxom Va Va Liquid Lipstick in Lights Down | Charlotte Tilbury Dolce Vita Set
You won't find a lot of pink, yellow and sweet florals in my closet.  For whatever reason, it just isn't me.  I have been trying to be a bit more opened minded regarding the colors associated with spring. These days you might catch me wearing blush, dusty pink and perhaps a richer floral print, but they're not my usual go tos. Which is why I am excited to share this non-pastel easter dress to add to your closet this spring by No Basic. Now you can dress spring appropriate without feeling like a Dole whip!
The No Basic clothing brand is unique in the sense that they are sustainable fashion brand and their products are eco friendly. Their pieces won't break your bank, but are still made well paying close attention to detail.  You'll see another outfit from No Basic pop up in the next week or so!
Guys, my sweet husband surprised me with this Chanel Deauville oversized tote a couple months ago and I am in love! It showed up in the mail with a note that read "This is my diaper bag and you can't touch it." Ha! As if he gets a Chanel bag for himself.  Also, sounds like he's really dropping some hints there.  No I am not pregnant…lol.  Ok, so back to the point….you'l love this Chanel Deauville bag.  It's an awesome daily tote, carry on or diaper bag.  Chanel only sells their items in store, but I found a preowned Chanel Deauville bag that is in great condition!
Thanks for checking out my non-pastel easter dress to add to your closet this spring post.  Now go grab one  so you don't have to think about it when Easter rolls around.  xoxo