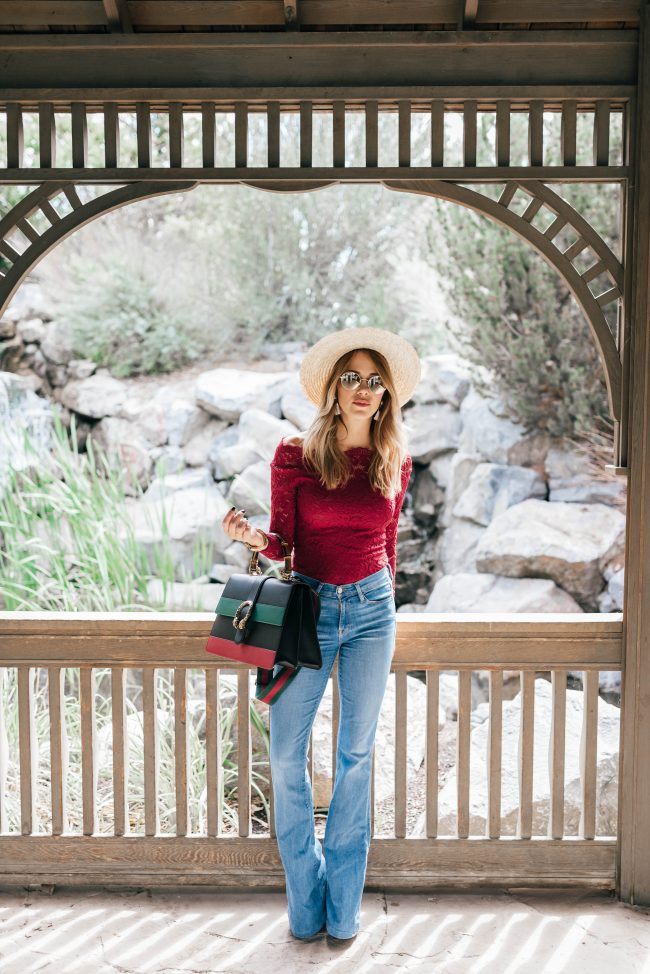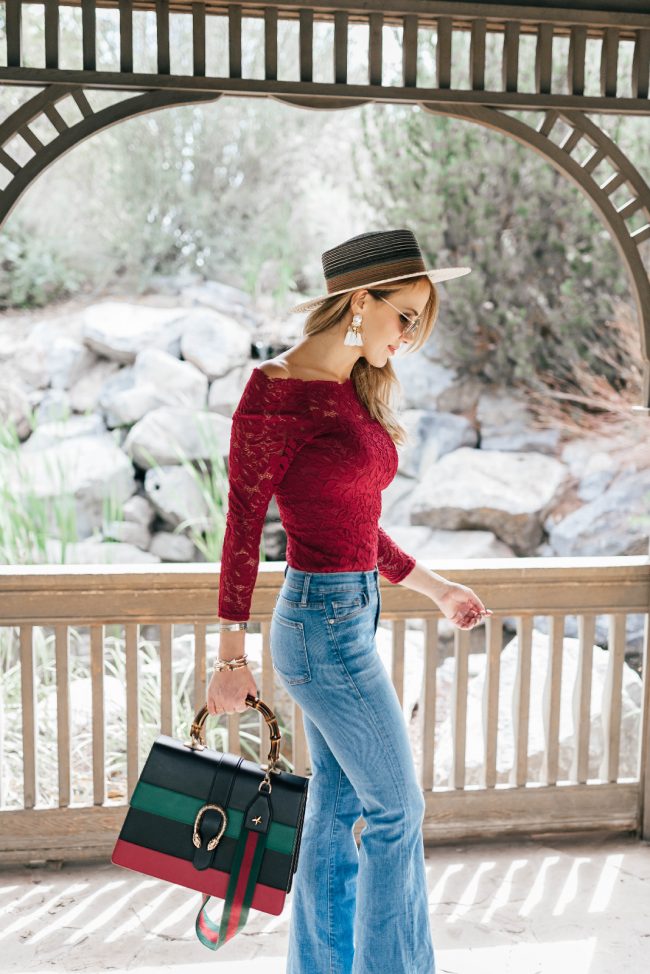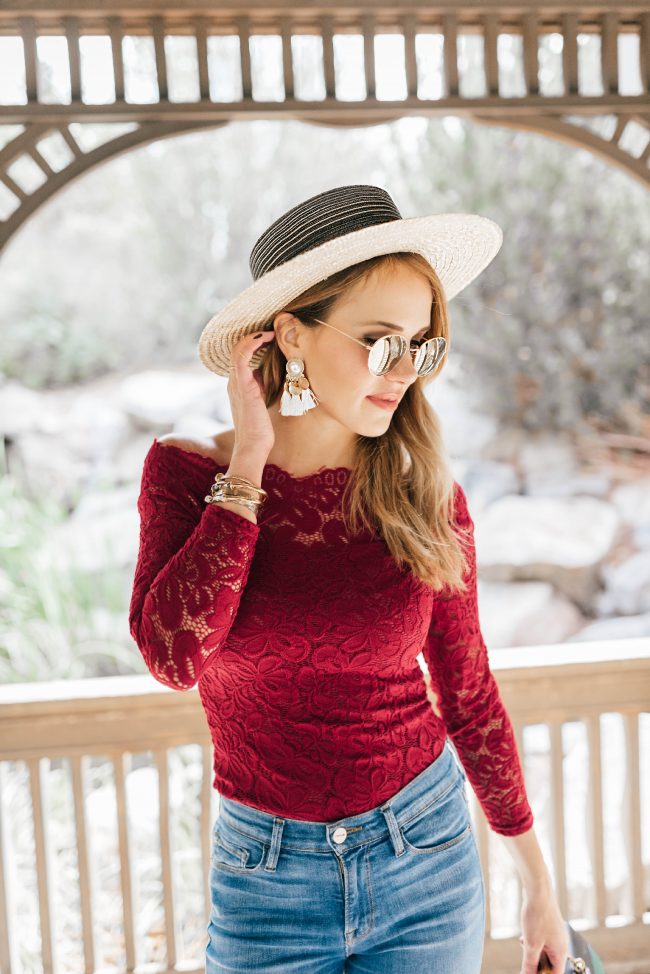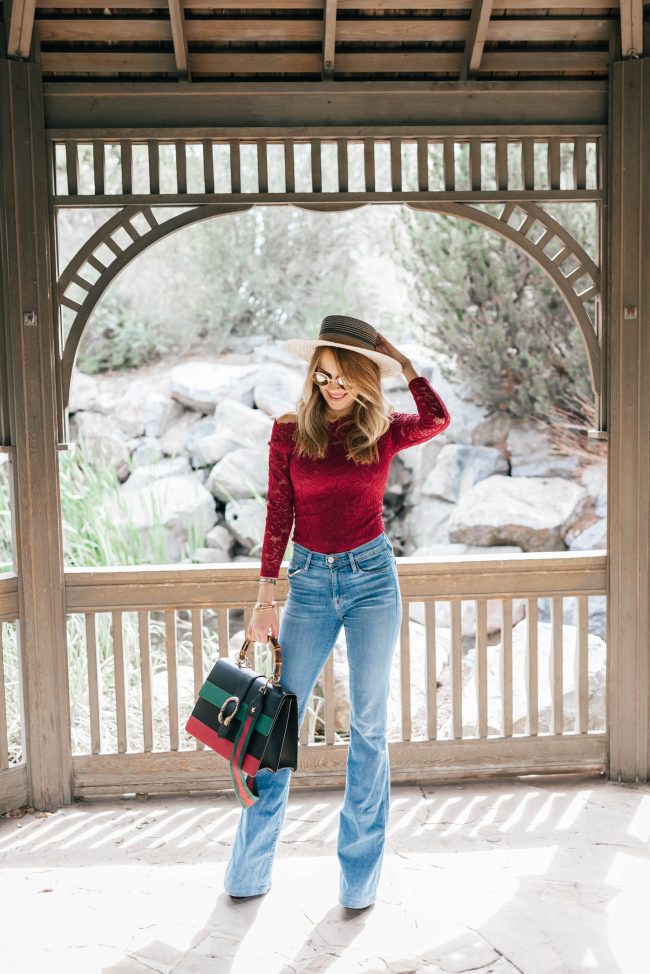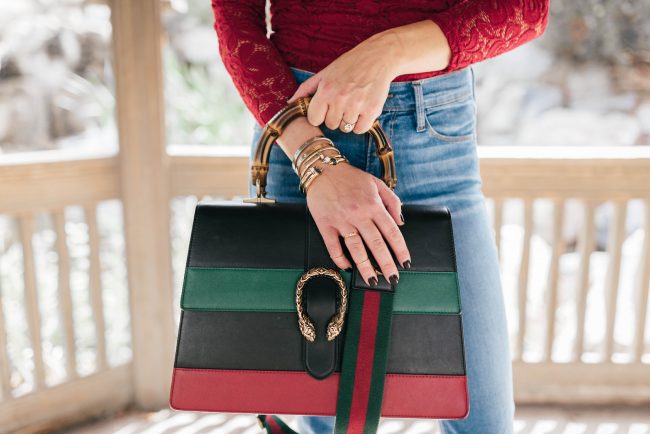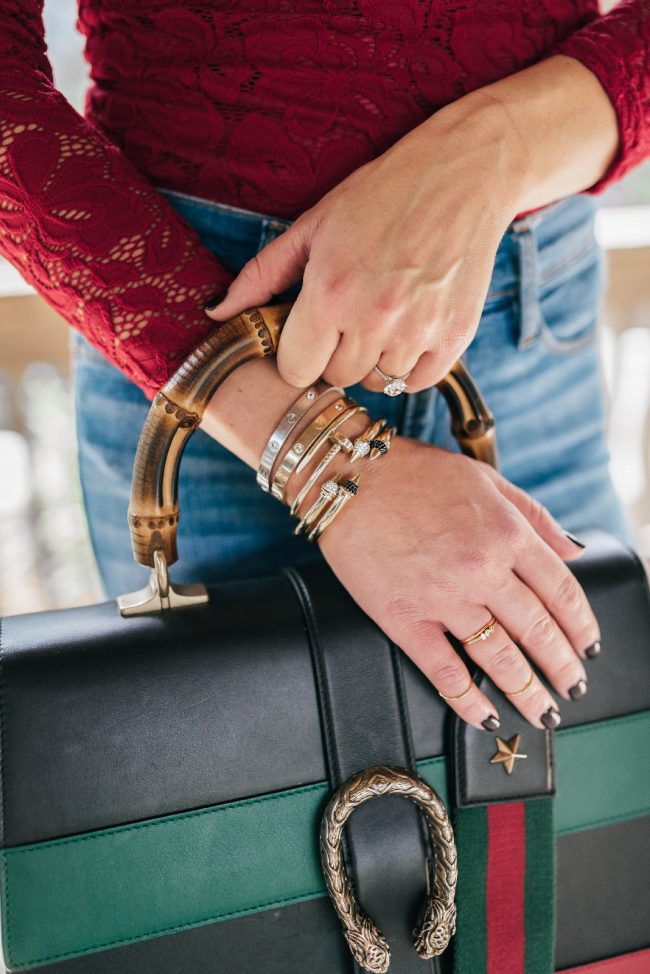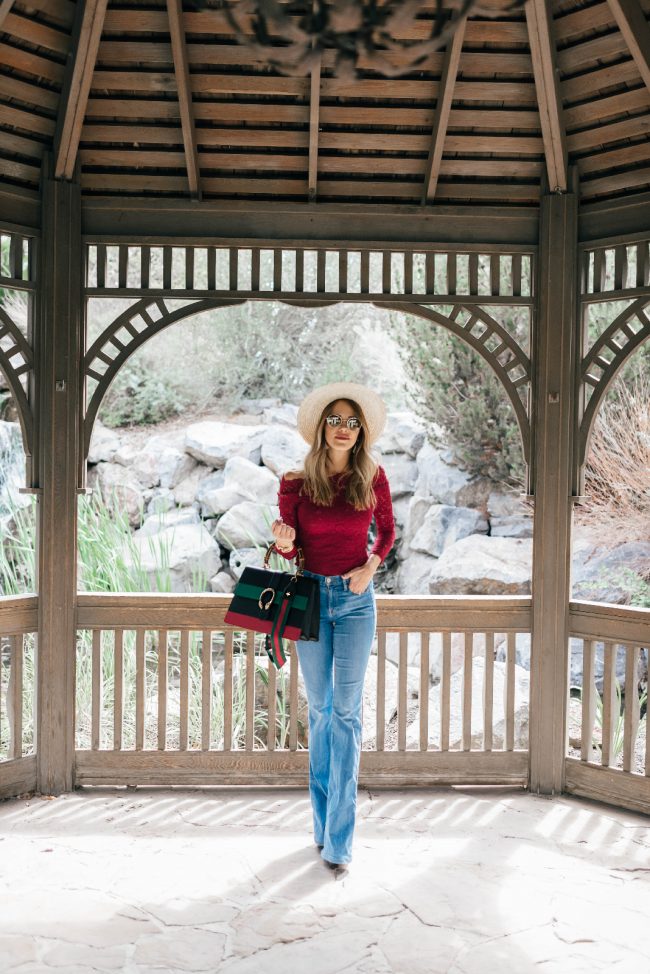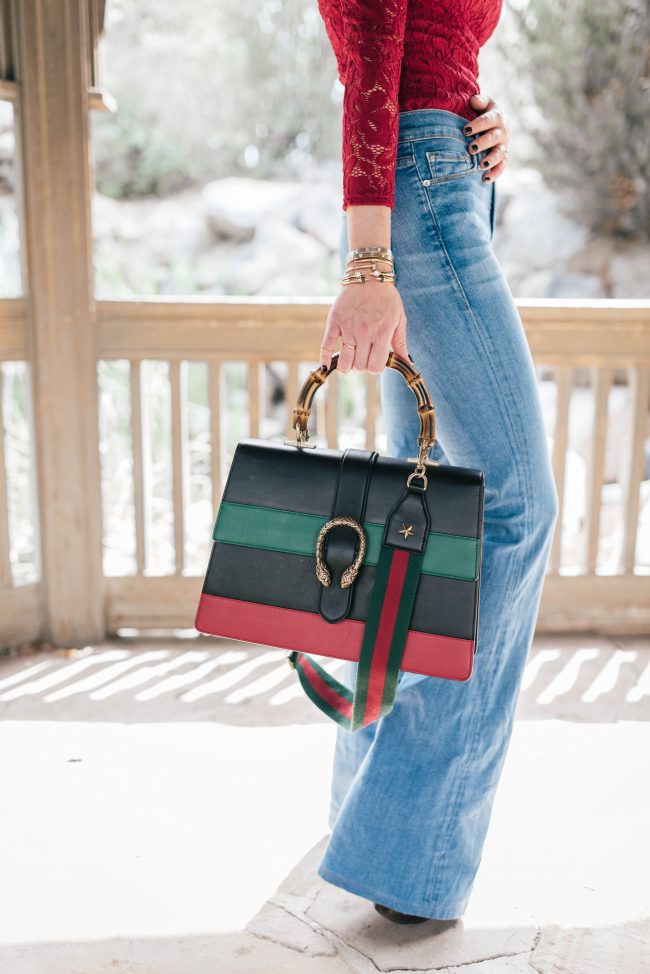 Light in the box Vogue Lace Off The Shoulder Top
Bronzallure Shiny Arrow Bangles in Black and White 
Frame Denim Forever Karlie Flare Jeans
Free People Spencer Wide Brim Boater
Gucci Dionysus Stripe Top Handle Bag 
Hello fall! I could do flips thinking about this time of year.  It makes me so happy!
Since red is one of my favorite fall colors, I couldn't resist this off the shoulder red lace top by Light in the Box.  Red is the color of power, determination, confidence and love.  That with a little spontaneity and siliness sums this Sagittarius girl right up.  I can think of a lot of spring colors I don't love, but it's pretty hard for me to think of any fall colors I'm not fond of.  Pastels just aren't really my jam.  You will rarely see me in spring colors.  To each their own though, right?
I paired this Light in the box Lace top with my Frame denim Forever Karlie jeans.  If you're looking for flattering flares, look no further.  Frame denim's flares are the best on the market at the moment.  To keep this look in the transition zone (summer/fall) I added a straw boater hat and some platform sandals that you can't see.  Lastly, I added my favorite Gucci bag EVER. I can't get enough of this striped Dionysus!  I feel the same way about Gucci right now as I did about Jonathan Taylor Thomas in Man Of The House circa 1995.  I loved him so much I cried in the theater!
When it comes to jewelry I am a bit torn.  I mean obviously I am not against fine jewelry.  What woman is??? It's just that it's not always reasonable to pay high end prices…especially if you're shopping for trends.  I love Bronzallure jewelry because their pieces are made with precious metal (18k gold and bronze) and real crystals all at reasonable prices.  None of us need to be turning our extremeties green or smelling like mercury at the price of cheap jewelry.  Bronze allure is high quality, fairly priced and now available at Shopbop.
"Success is no accident.  It's hard work, perseverance, learning, studying and sacrifice"  Lately I have been seeing this first hand in my life and thought I'd share.  Nothing valuable comes easy.  Keep your chin up and keep working hard.  Have a great day! xoxo