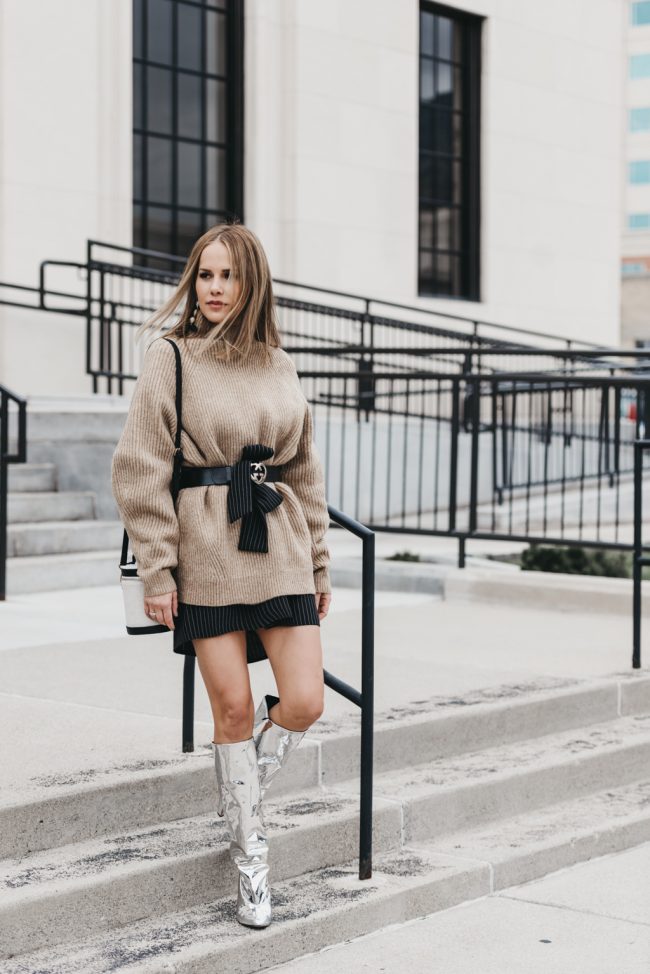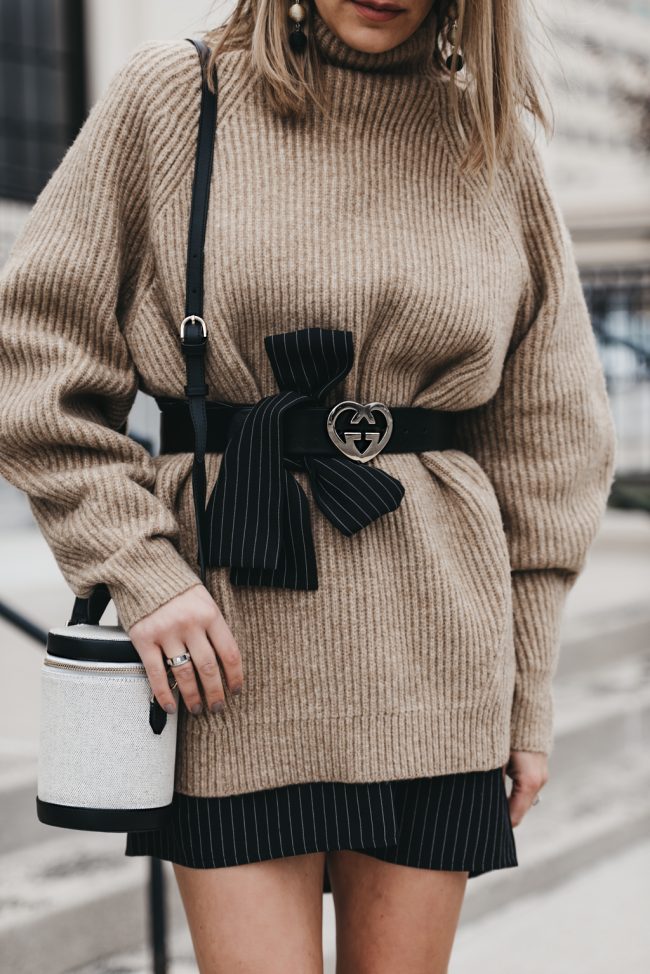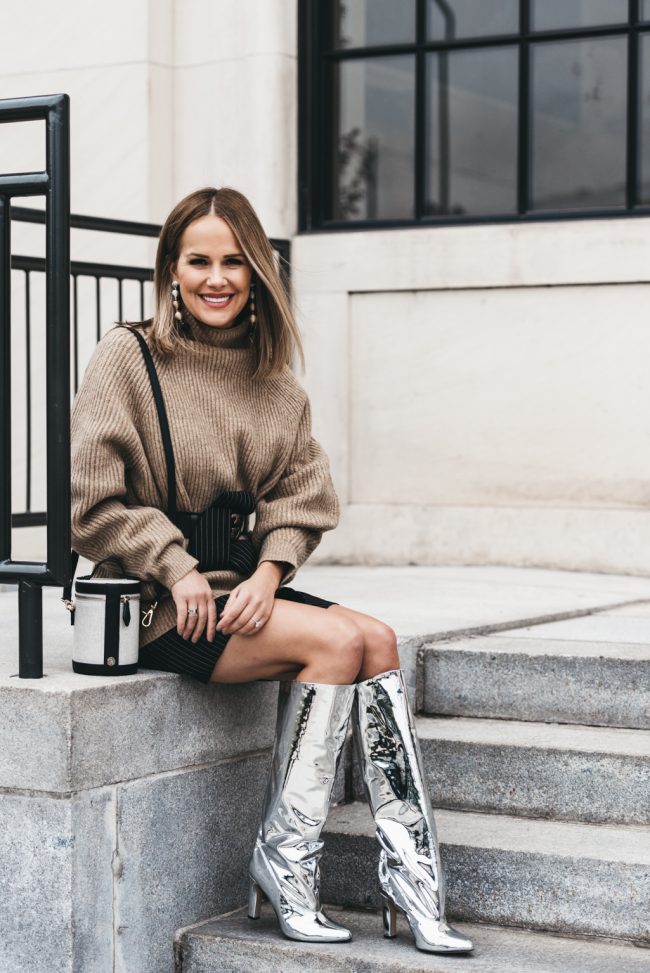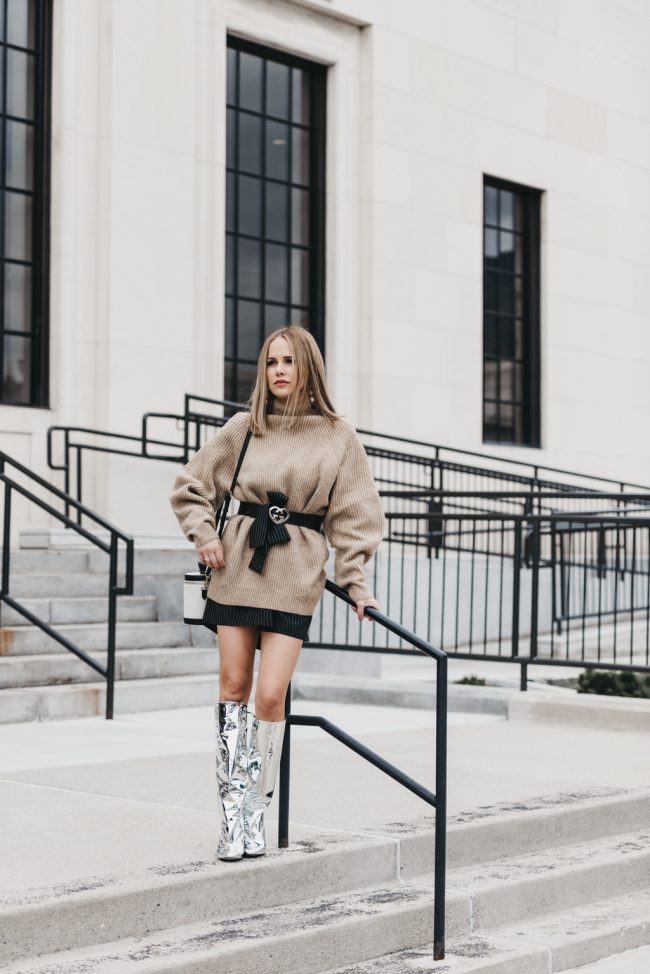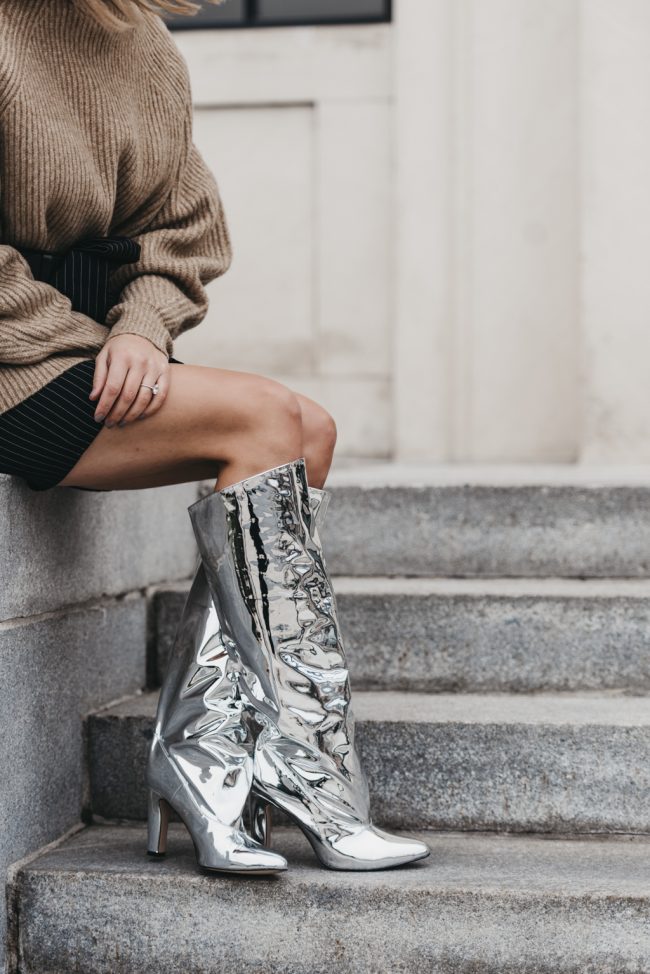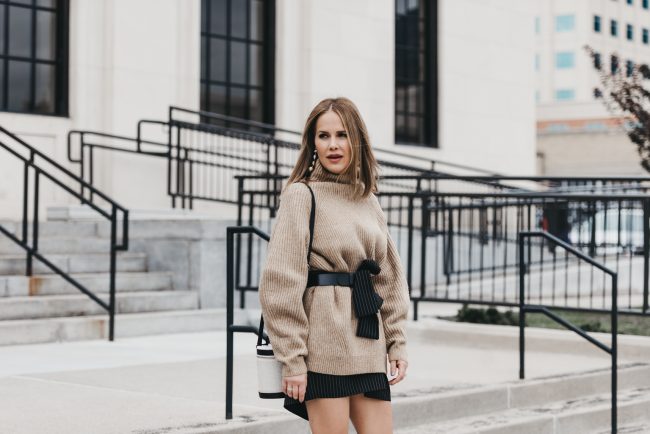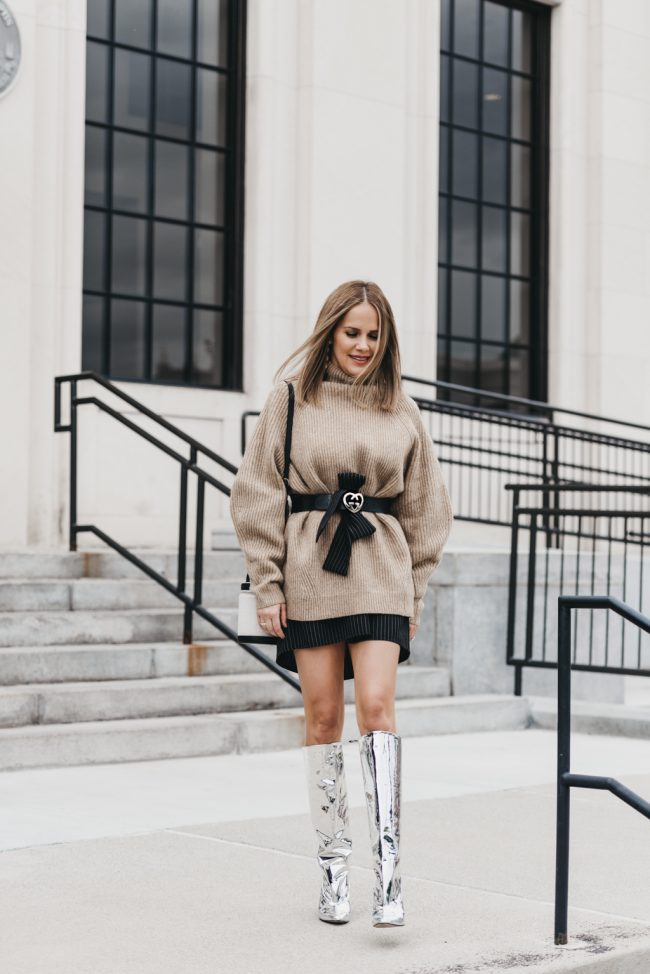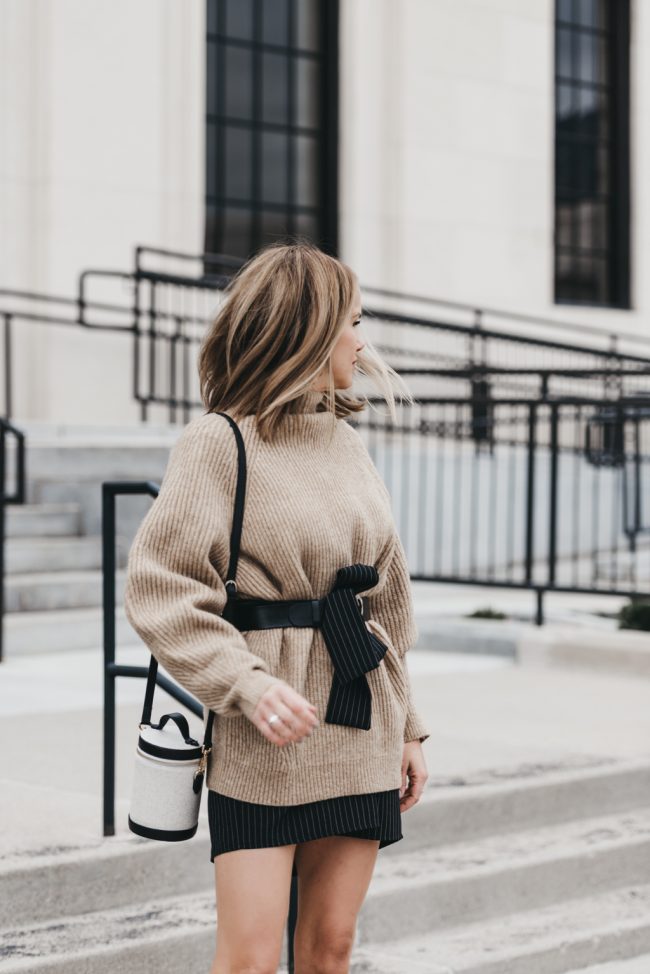 Happy weekend friends. Now all I need is for Monday to count as another Sunday!  Today I am sharing one of fall's biggest trends styled on a budget.  I am referring to the over the top silver boot trend.  If you haven't seen these Saint Laurent stunners you must check them out! I've included a few must haves at many price points.
HM Rib Knit Sweater | Urban Outfitters Tess Knee High Boots (similar style) |  Storets Greta Stripe Shirt Dress  |  Paravel Crossbody Capsule | Bauble Bar Mely Ball Drop Earrings | Burberry Beauty Contouring Pen  | Burberry Beauty Highlighting Pen 
Guys, if you haven't noticed fancy boots are the bees knees right now! Like all trends, only follow them if you love them….or do your own version of them.  Honestly, sometimes I throw trends out the window and just go with what makes me happy.  Luckily, I think loud boots are real fun, so I am rolling with this one.  I found these knee high silver boots on HM.com.  Unfortunately they are sold out, so I linked a couple other similar pairs that are just as fab and in the same price range.  I love a good bargain! Especially if it might go out of style in a couple of years.
I bought this sweater while I was living at the Marriott and had nothing wear. This sweater and I quickly become the very best of friends!  I wore it almost every other day! Because of it's unique structure and ability to hold shape well, a lot of people who complimented it thought it was designer.  It's a fantastic staple with a twist! I threw it over my Storets Greta shirt dress (styled here too) and doubled down on the belting with the shirt dress belt and a Gucci heart belt.
If you want some beautiful, functional travel  bags and purses, look no further than Paravel.  Their company saw a need for beautiful luggage after watching luggage belt at the airport.  Good call guys!   Beautiful pieces don't have to cost an arm and a leg.  No matter what your adventure may be, Paravel has a bag for you.
Thank you for checking out my One of fall's biggest trends styled on a budget post today.  Have a beautiful weekend! xoxo