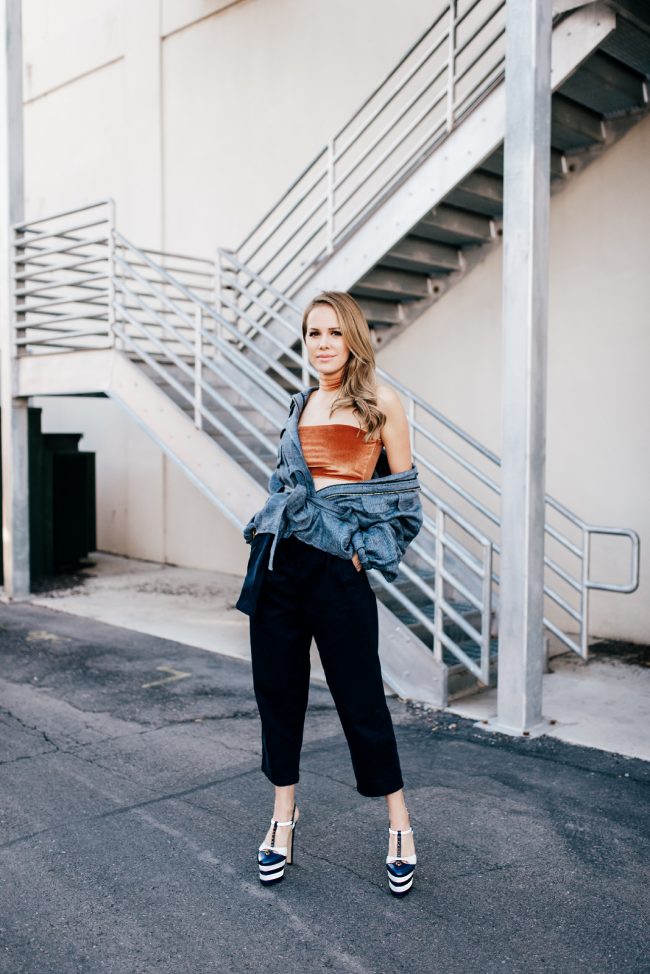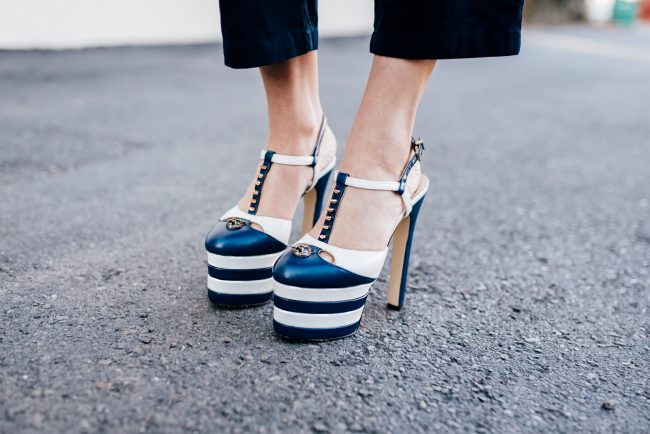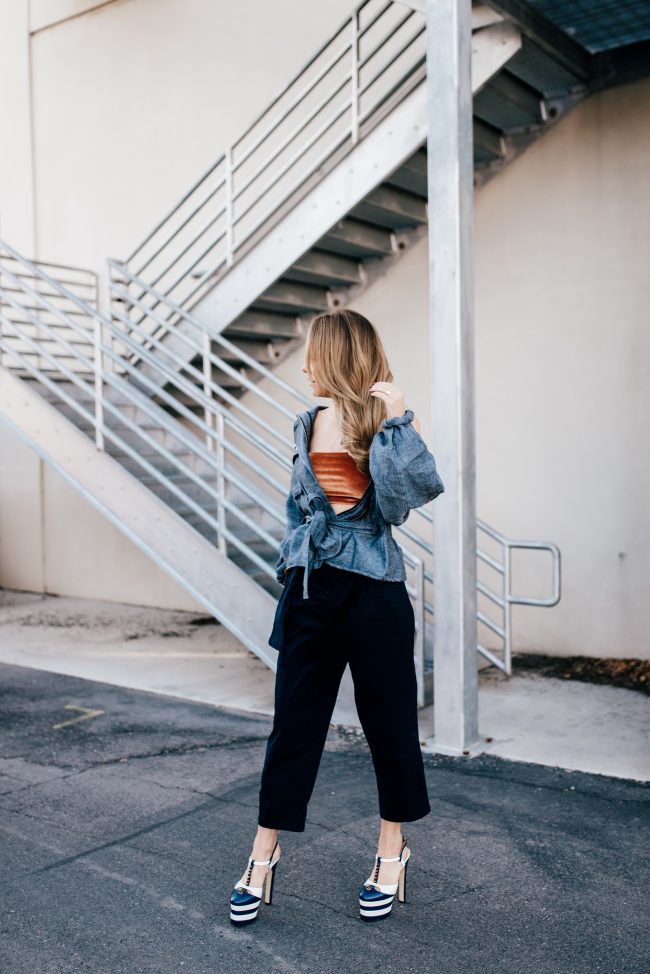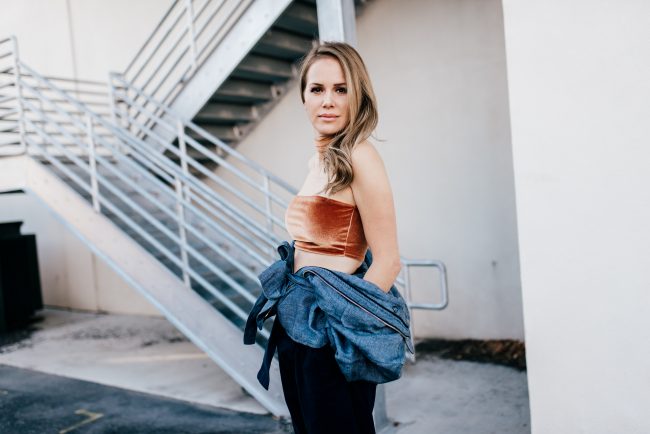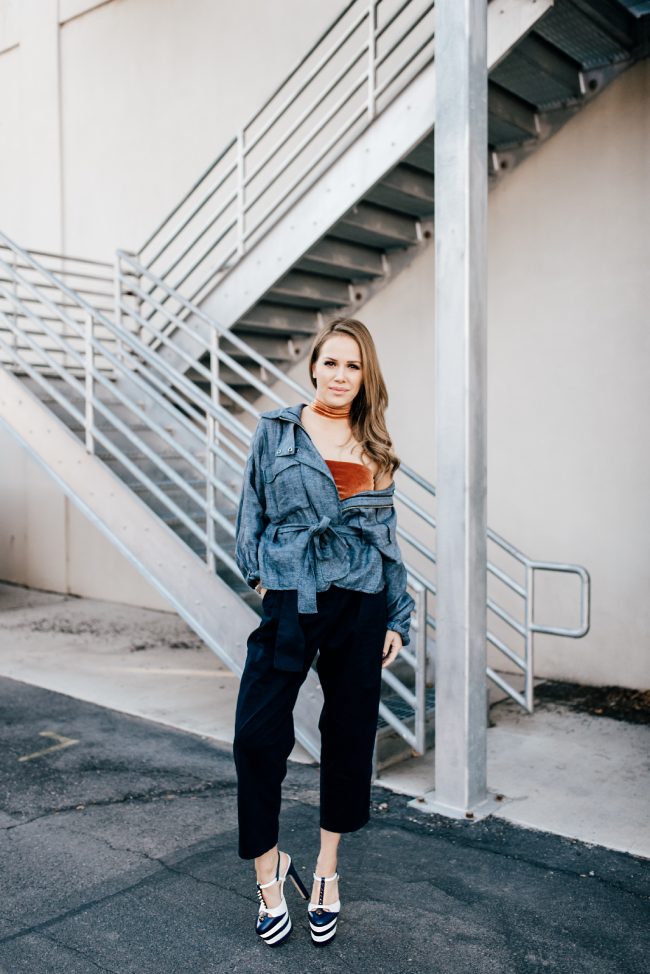 Zara Navy Blue Cotton Trousers With Buckle (sale) | Forever21 Velvet Crop top (similar) | Gucci Studded Leather Platform Pump | Current Elliot Kimono Jacket (sale)  | Charlotte Tilbury Penelope Pink Lipstick 
I don't mean to be a baby, but I'm sick, so I'm gonna keep this short and sweet! As a THS alum (Timpview), perhaps I can't quite let the the orange and blue go….lol.  I don't know, it kind of just happened this way! So as a result, I am sharing this sassy orange and blue street style look with you today!  Go T-Birds!
Turns out, I have been drawn to these obnoxiously loud Gucci studded and striped leather platforms ever since they came out.  I just think they're so fun and I am so into Gucci right now.  I'd probably let me them sell me bottled water at a ridiculous price point….as long as it's got that fancy serpent on it! Trust me, I am drinking the Kool-Aid.
To be honest, I am not so comfortable wearing a crop top alone, which is why I topped mine off with this Marissa Webb Linen jacket.  Got to leave a little to the imagination, right?  Since this Marissa Webb  Jacket is sold out (besides one preowned one for sale below) I am sharing an equally amazing Current Elliot Kimono Jacket.  I love the idea of something really feminine and sexy under a big jacket or menswear.  It's all about juxtaposition people!
Those are my two sickly cents and some orange and blue street style :).  Have the loveliest day! xo