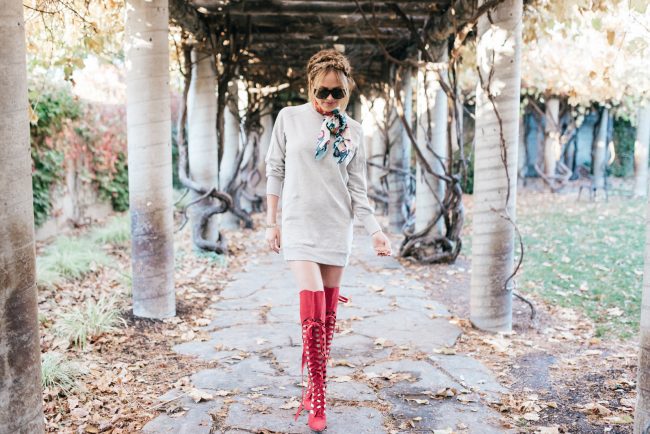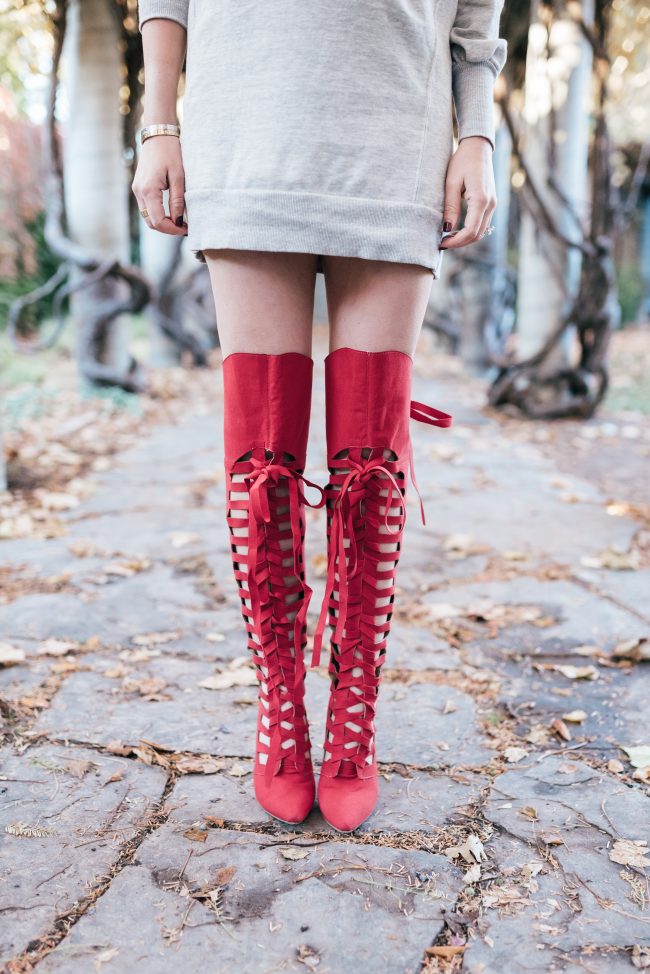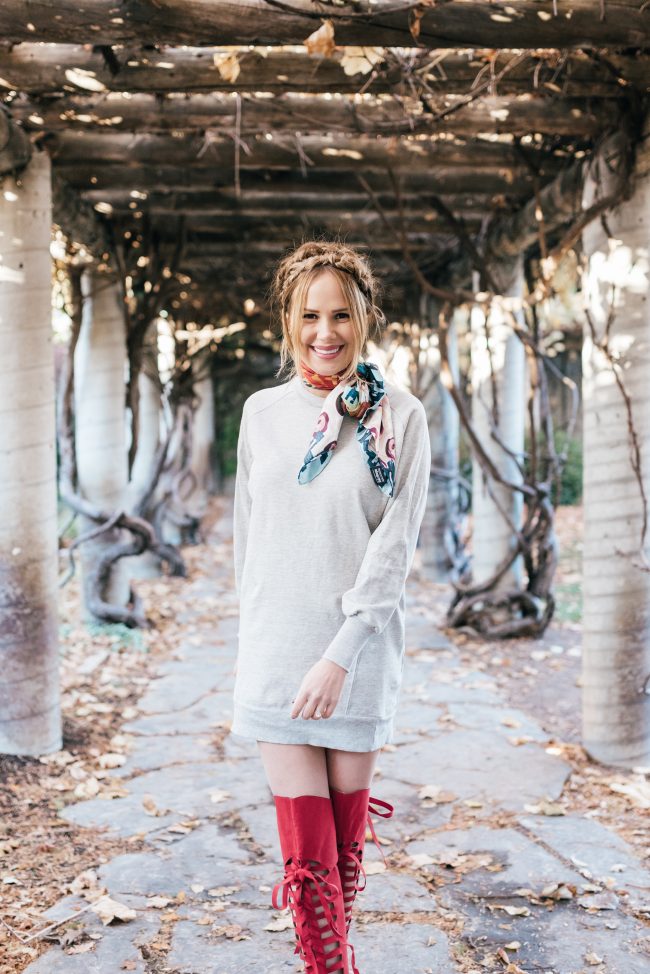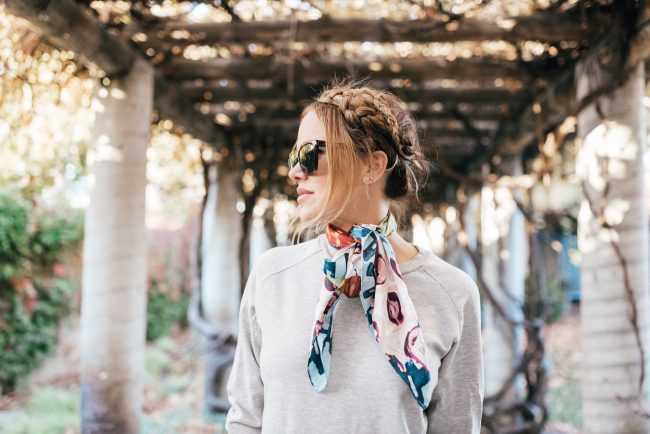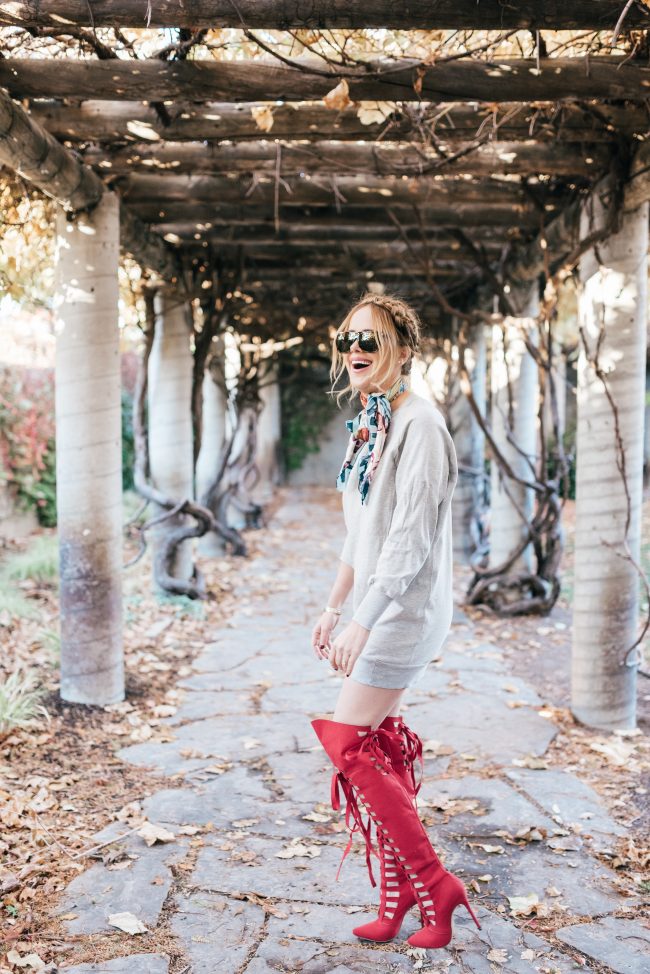 Happy Friday friends! Can you believe it's December?? It's like the Friday of the months! Today I am sharing these amazing red knee high boots for the holidays.  Even better….they look like they're Versace, but they're actually under $150.00.  As seen in another one of my recent looks, it appears I am really riding the red knee high boot wave.
What I love about red is that it feels like a neutral (meaning it goes with a lot), but still packs a punch (fist emoji here).  Red is a power color that exudes confidence.  Since these red knee high boots for the holidays are a statement piece that you won't be wearing everyday, I feel even better about their affordable price point.
Just incase you haven't noticed wearing a sweatshirt as a dress is one of 2016 hottest trends. I added my red knee high boots and this Dolce Roopa scarf to my sweatshirt dress to polish the look and give it an outfity vibe (love it when I make up my own words).  I feel like these were the perfect accessories to complete the look.
Dolce Roopa is an accessory brand, that offers wanderlust inspired prints.  Influenced by experiences in Milan, New York and London, these scarves are luxurious and nostalgic.  Each print is watercolored before printed to fabric, which really makes them little pieces of art.  Since I recently traveled to Portfino, I chose the Ischia scarf from the Italian Rivera collection.  Everytime I wear my scarf, I am reminded of the magic of the Italian Coast.  Anyone can purchase a scarf, but a Dolce Roopa scarves tell a story.
If you're in the market for shades or know someone who is, these Saint Laurent flat top sunnies make an amazing Christmas gift for yourself or another.
Have a fantastic weekend and please be safe. xo