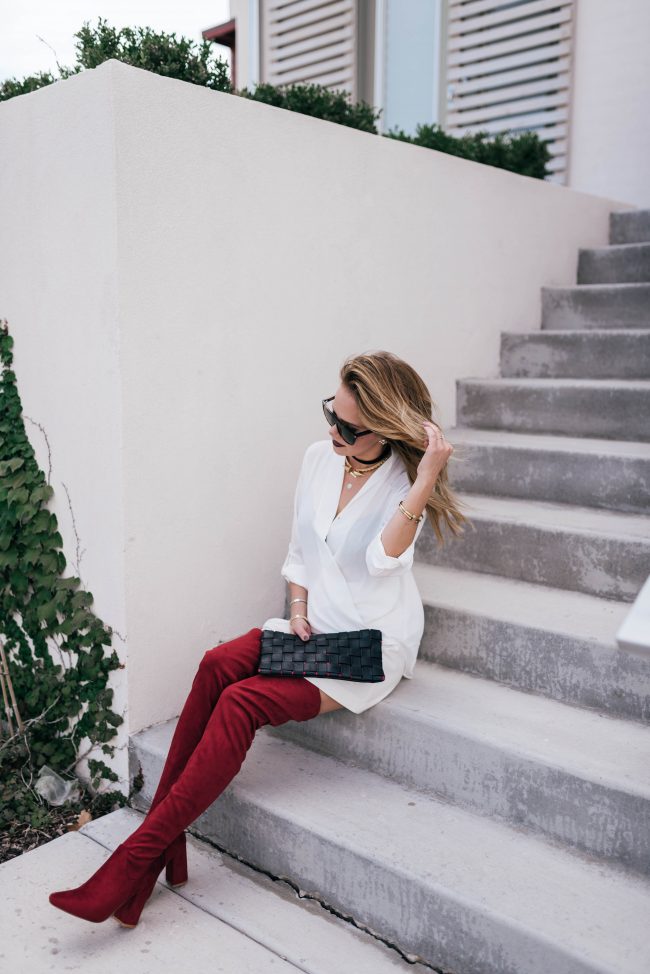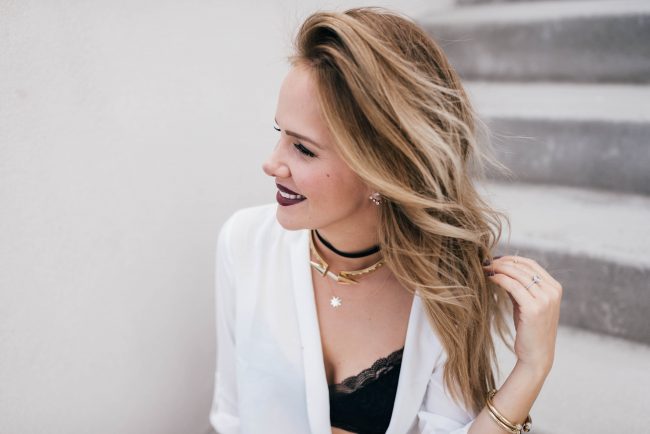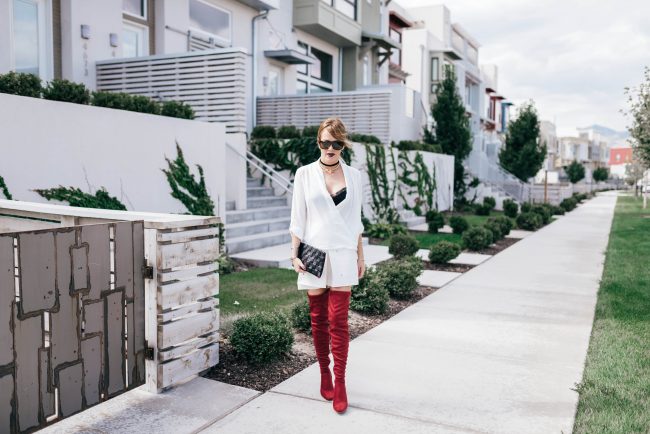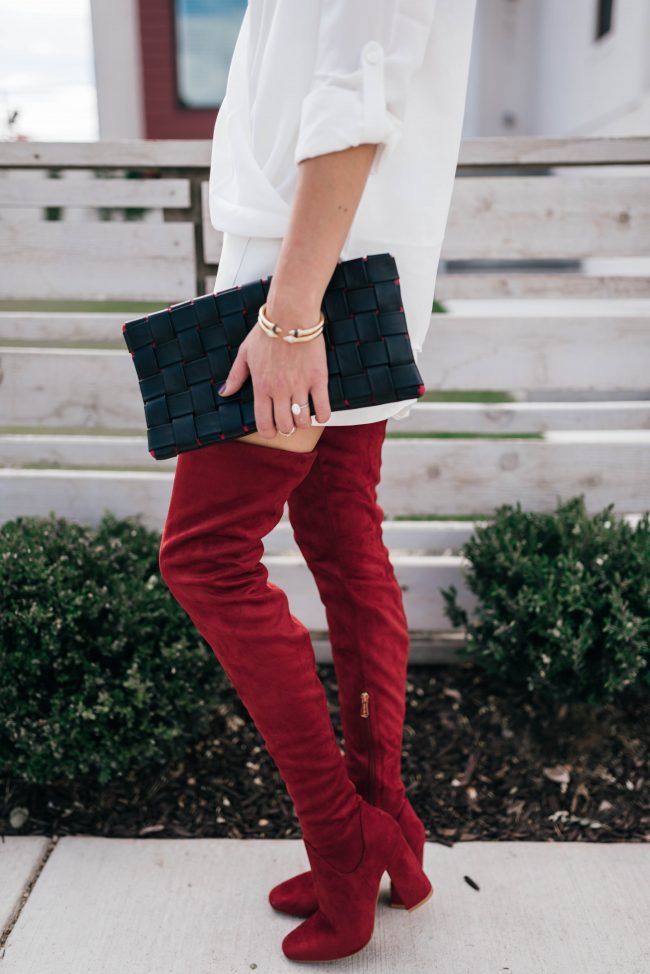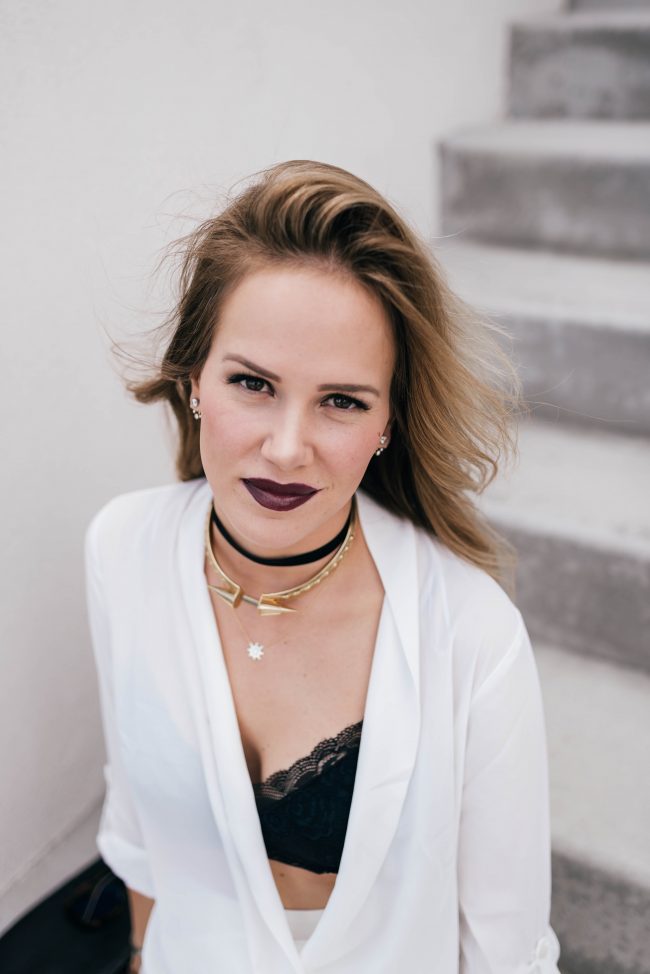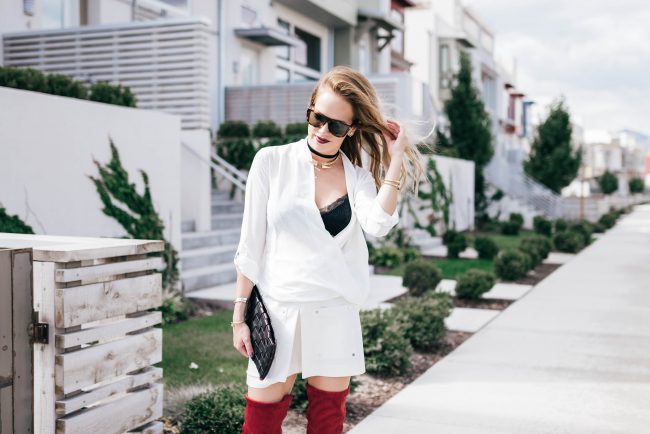 Red Thigh High Boots  | Jolt Seamed Denim Mini Skirt (sale) | Honeydew Intimates Camellia Lace Bralette | Saint Laurent Flat Top Sunglasses  | Ettika Gold Star Choker (similar style) | Rouge Dior Radiant Matte Lipstick #771 (similar)
With the weather changing, I have been feeling a little more vampy.  Style these days tends to be more forgiving of off the wall trends like these red thigh high boots.  Whether it's red thigh high boots, mix match prints, metallics, bold patterns or any other crazy combos, there are less boundaries.  As a self proclaimed free spirit (who has learned over time to be responsible) no boundaries, rules or whatever you want to call confinement, works beautifully with my personality and fashion sense.  Wear what makes you feel your best, so you can be your best.
These red thigh high boots are amazing over jeans as well.  I've worn them with my black frame denim Le Rip skinny jeans and my regular gap denim skinnies.  All of the pieces in this look have one thing in common….they can be worn so many different ways! For awesome, affordable and on trend boots, make sure to check out Windsor Store's entire over the knee boot collection. 
Have a great day! xo