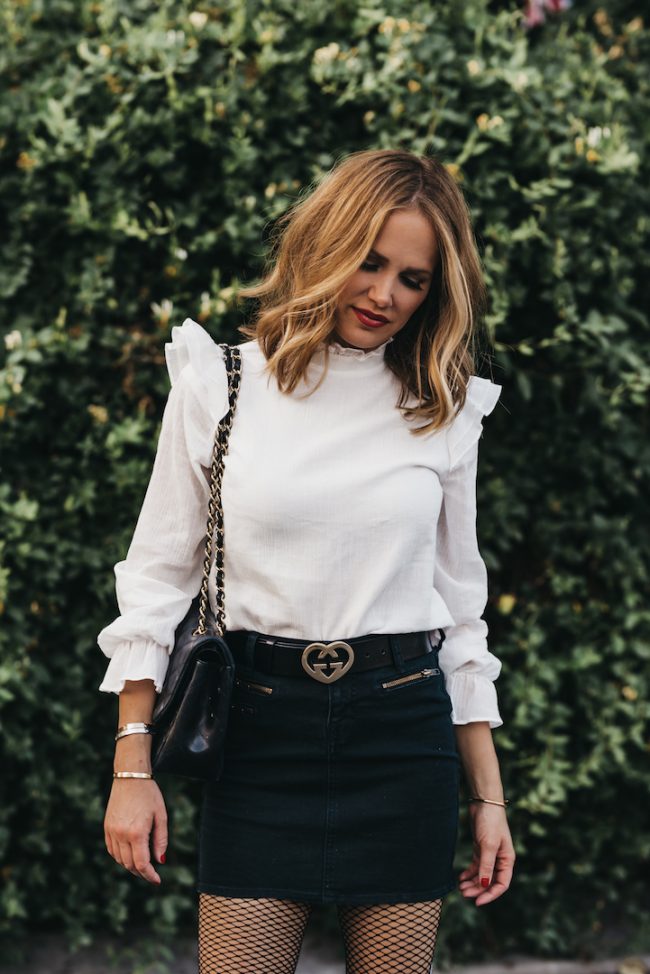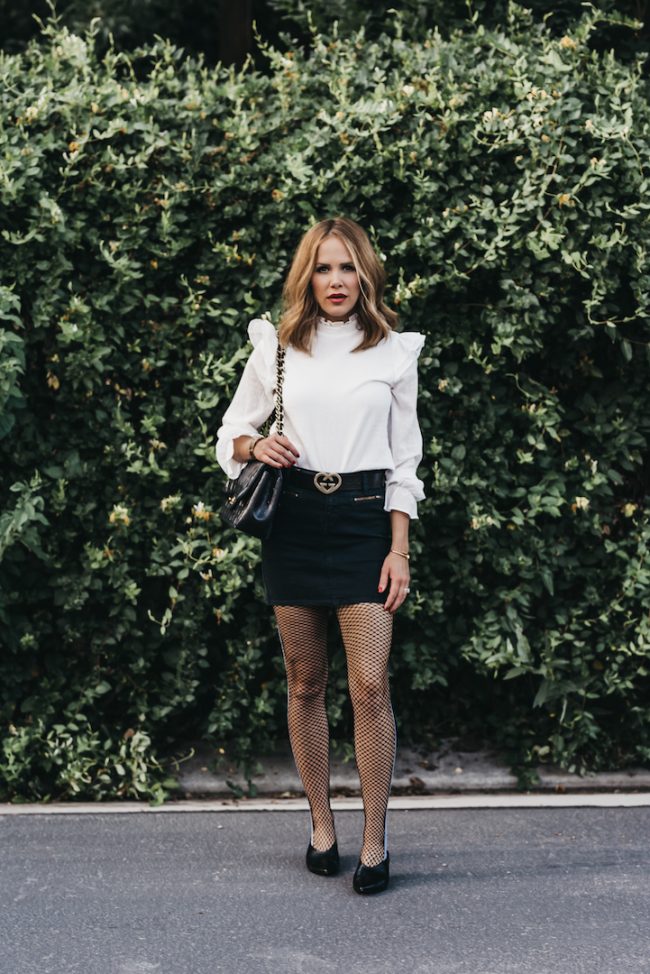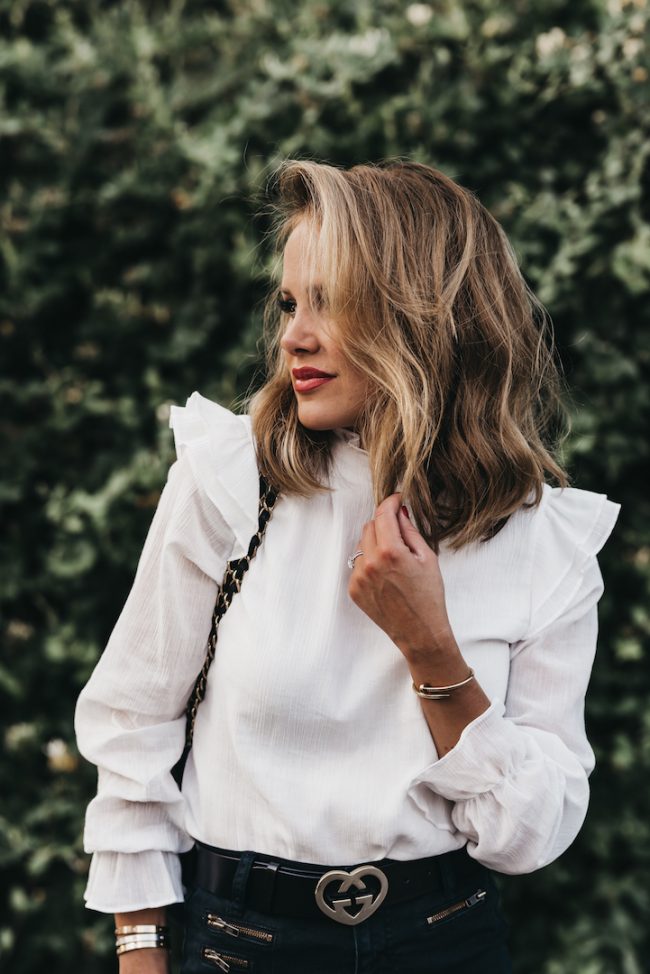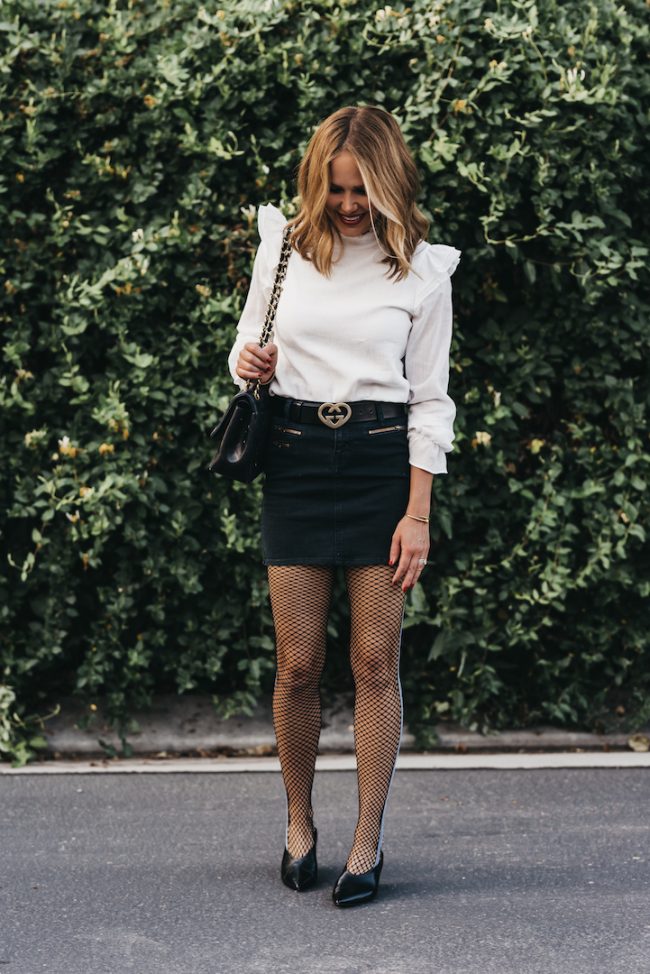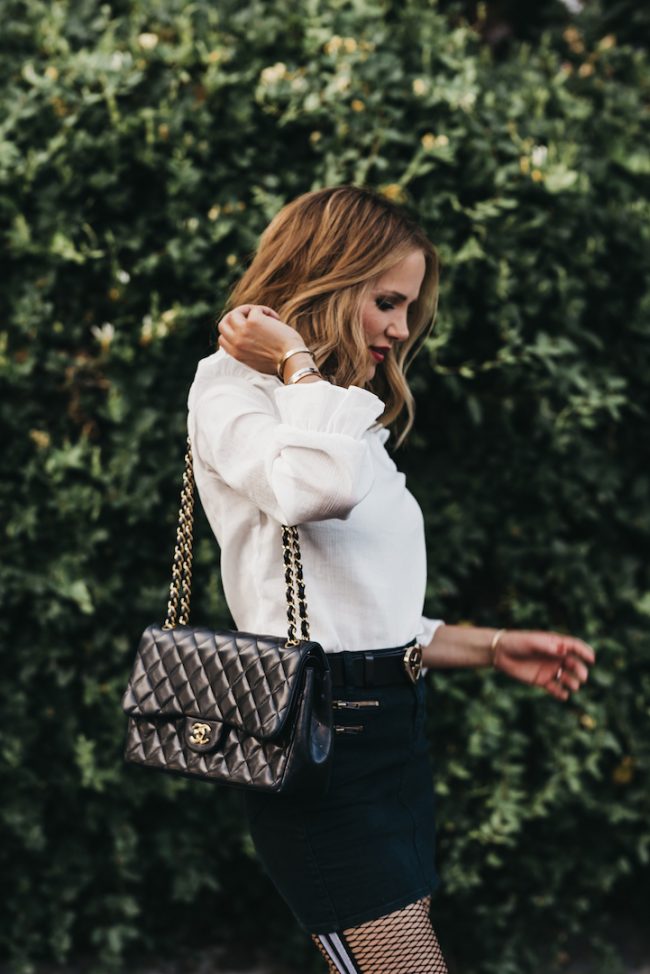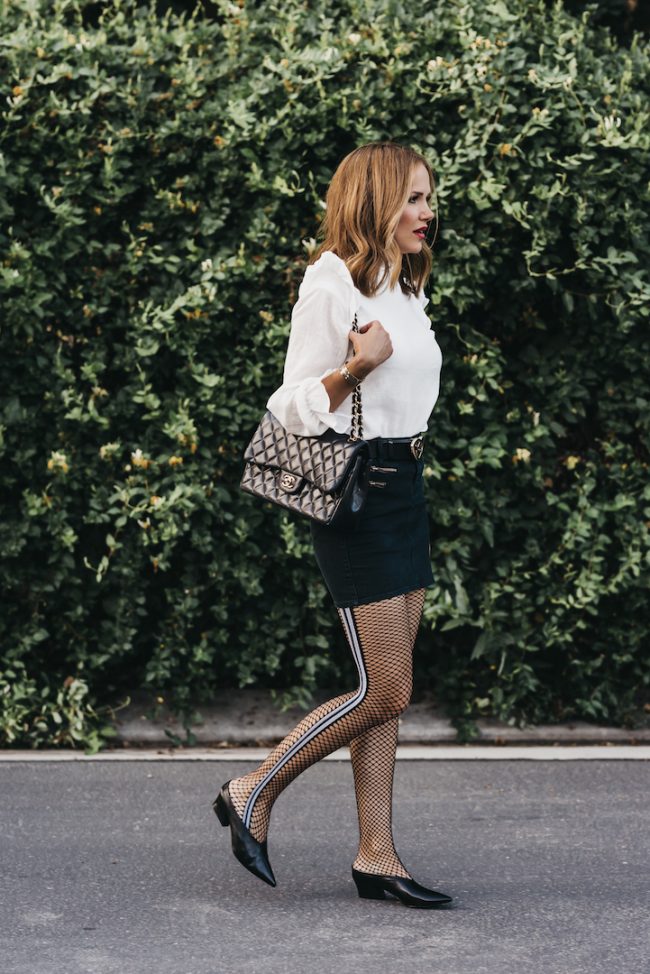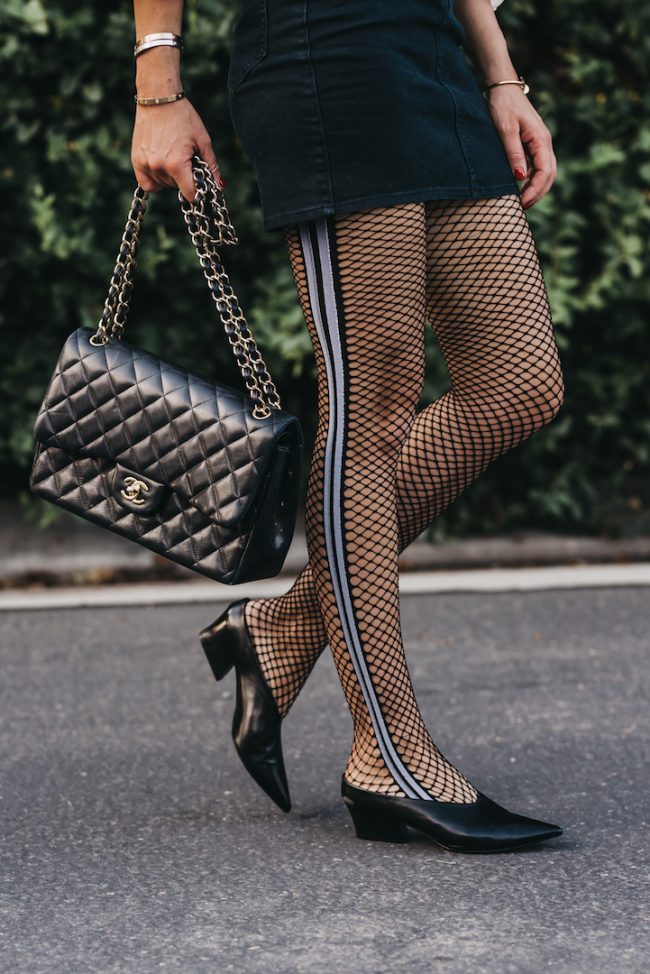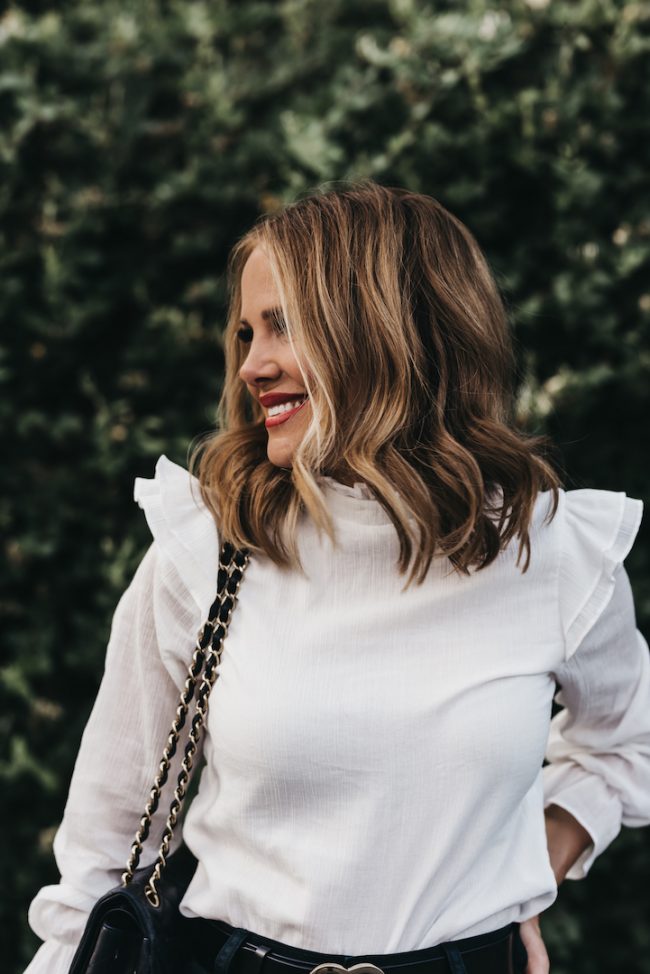 Happy weekend pretty people! Man, we work so hard all week to finally be rewarded by the fleeting weekend.  Can we add another day between Saturday and Sunday please?  That would still be like a 60/40 split.  Well, to be fair, I actually enjoy starting a fresh new week.  I tend to go a little stir crazy without a routine.  But regardless, I am enjoying my time with my husband and children.  Until Monday my friends!
Damaris Bailey Flora cotton Top | Free People Little Daisies Mini Skirt | ASOS Fishnet Tights with Stripe | Gucci Marmont Pump
Today I am sharing a sort of Valentine's Day inspired romantic meets the street outfit. With the romantic ruffles at the shoulders,  the sexy-ish (not a word) mini skirt and the edgy purple stripe on the legs, looks like we've got ourselves a street style outfit inspired by the big "L" day.
Since it's the weekend I'll keep this post short and sweet! But I just wanted to let you know that you should check out Damaris Bailey's selection  of romantic tops and dresses for Valentine's Day and for spring! Check out their Valentina dress I styled in this look.
Show your self a little love this weekend and  shop this romantic meets the street look!
Please have a  safe and happy weekend! xoxo