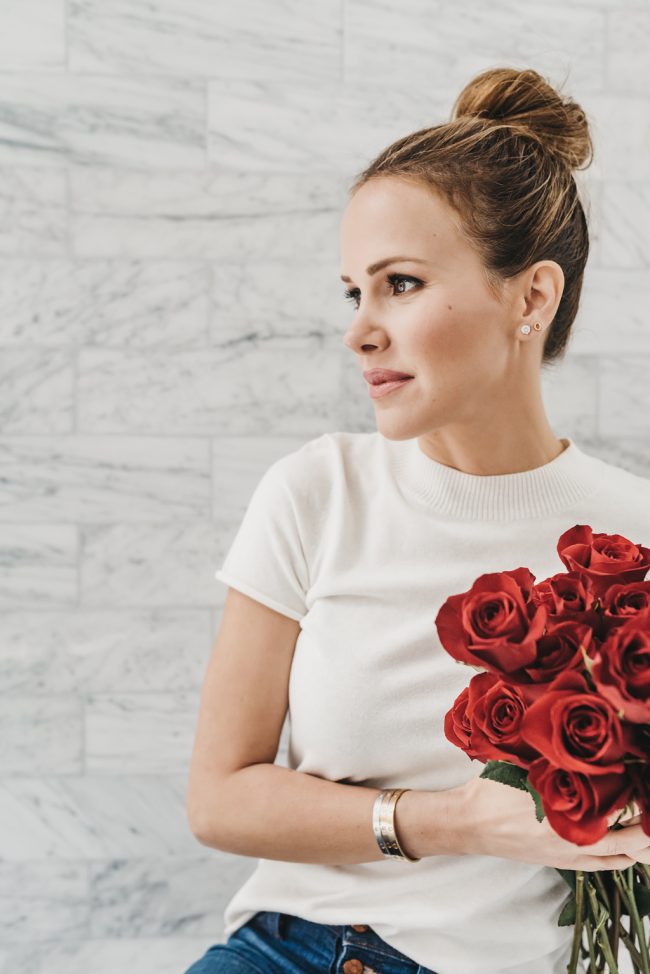 I am so excited to be collaborating with an influencer favorite brand called Sigma Beauty. Sigma is committed to providing their customers with the latest innovations in cosmetics. Their fantastic brush sets, beautiful eye shadow pallets and a wide variety of on trend lip colors keep their loyal customers coming back for more. When creating products, Sigma challenges the beauty industry which is why industry insiders trust their products and share them with their audience.
Lucky for me Sigma sent me some of their very best cosmetics! I am really excited to share my new Sigma fall favorites look featuring some of my favorite products of theirs. Keep reading because I am breaking down this "easy to do" look so you can do it yourself!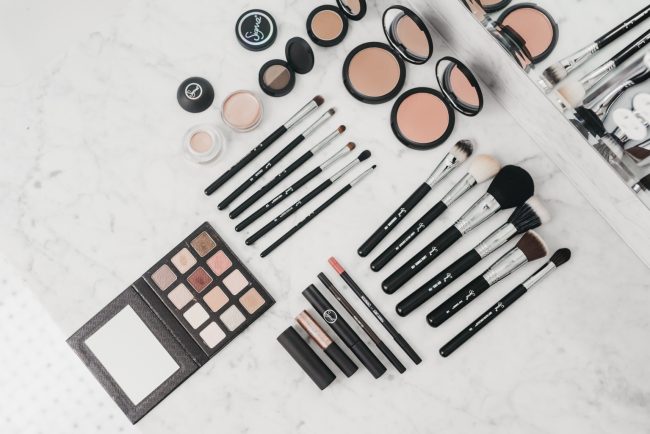 Using my Best of Sigma Brush Set and Basic Face Brush Kit here are my step by step directions to create my Sigma Beauty fall favorites look.  Keep in mind, when referencing brushes below they are all sold in either one of the two kits I mentioned above or individually.
Pre game 
First off I started with a freshly clean and moisturized face. I added my favorite primer, foundation (applied with the F80 Flat Kabuki Brush *Allure best of beauty winner) and concealer (applied with the soft blend concealer brush).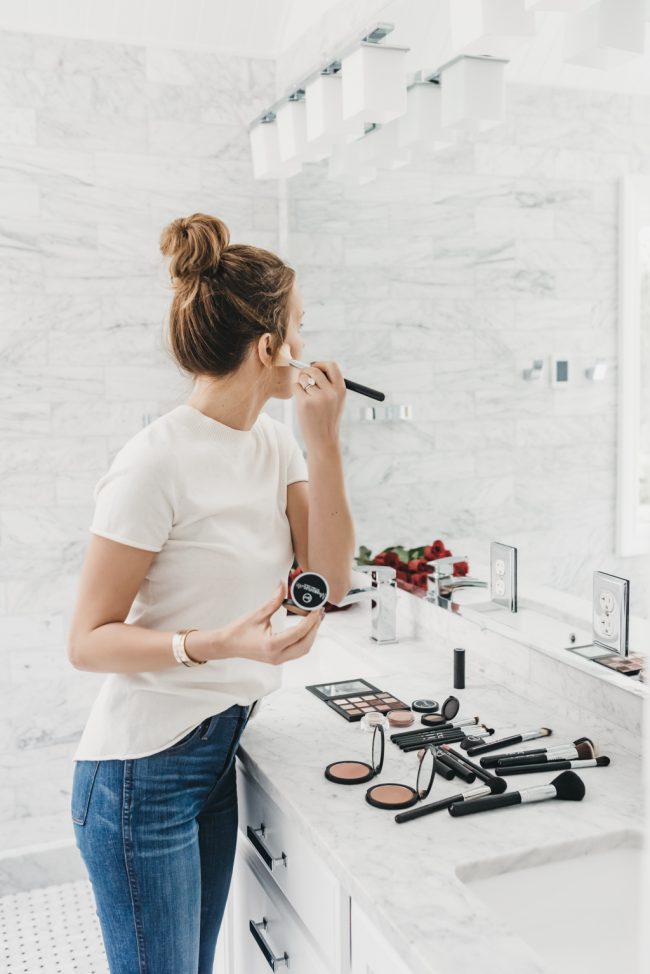 Bronzing/Contour Process 
After my foundation and concealer process I dusted my face with Sigma's powder bronzer in Limelight using the F30 Large Powder Bush. Next I began my contour process by using the same Limelight bronzer, but packing it a bit tighter with with F40 large angled contour brush.  I do the bronzing part of the contour process by shading along my hairline, right under my cheek bones and finishing along the jawline/under the chin.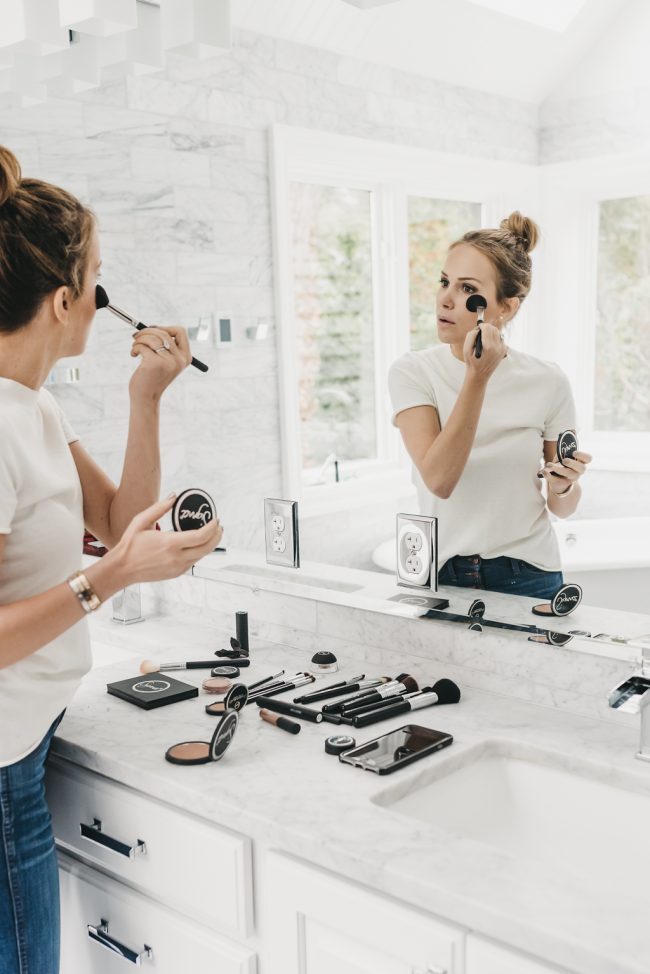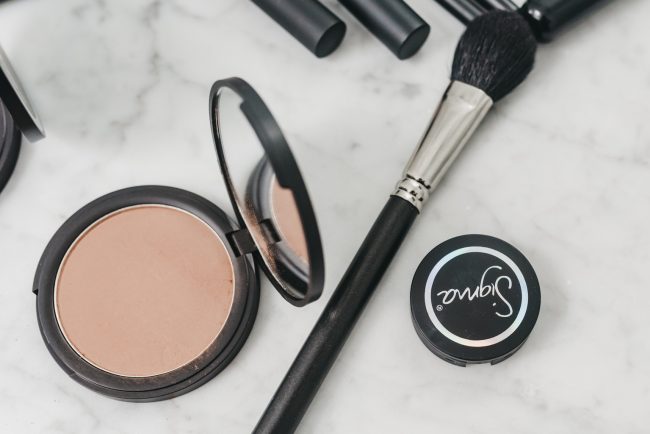 Blush 
With the same brush I just used to contour (F30 angled contour brush) I shook off any extra bronzer and added some Aura Powder Blush in cod-de-rosa.  I don't mind having little bit of bronzer on my blush brush because it creates a blended version of the two.  I like to start with a conservative amount of blush because you can always add more and more.  We don't want to look like we have Crayola crayons on our faces ladies!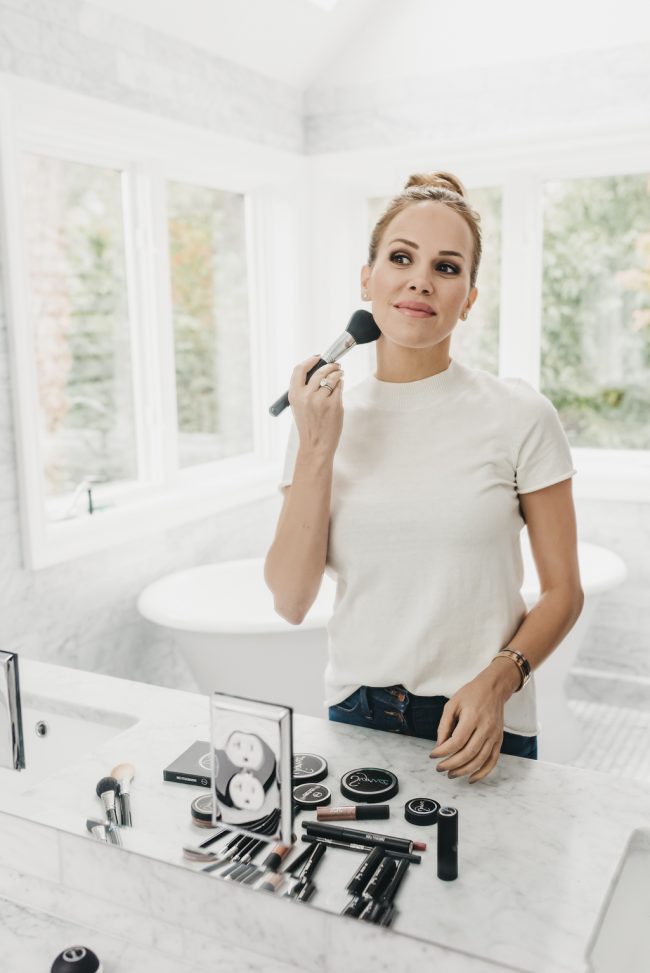 Eye Shadow Bases and Warm Neutrals Palette 
In order to ensure the eyeshadow stayed on for hours, I started with Sigma's great eye shadow base. After my lids were perfectly primed I used their Warm Neutral's eyeshadow palette.  This paraben free palette is made up of 12 neutral rich, warm shades with cool undertones to create a plethora of exciting looks.  The colors are rich and highly pigmented with the perfect combo of matte and shimmer. I am in love with this beautiful fall palette.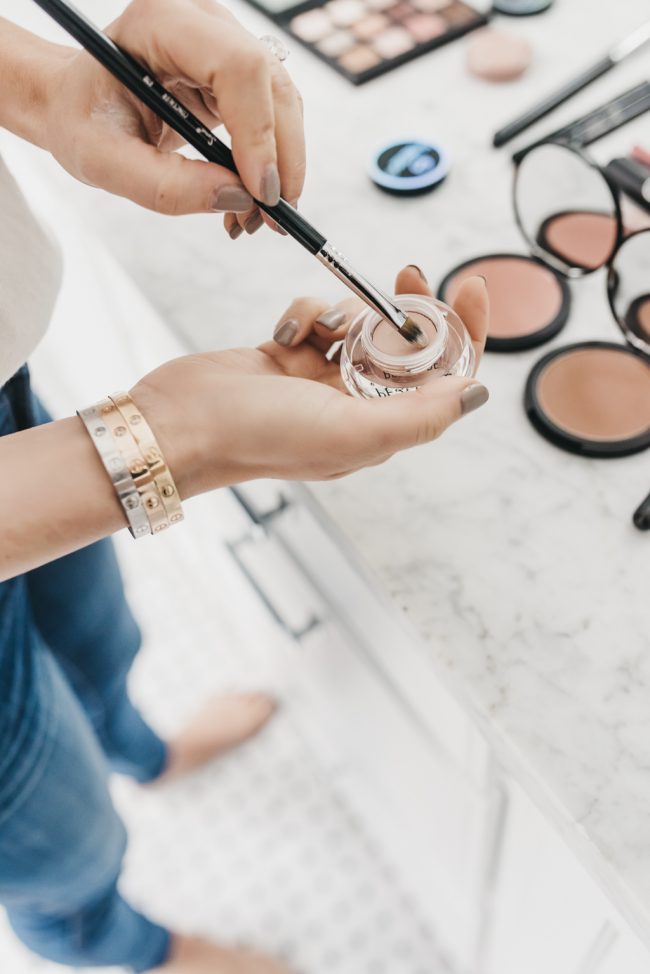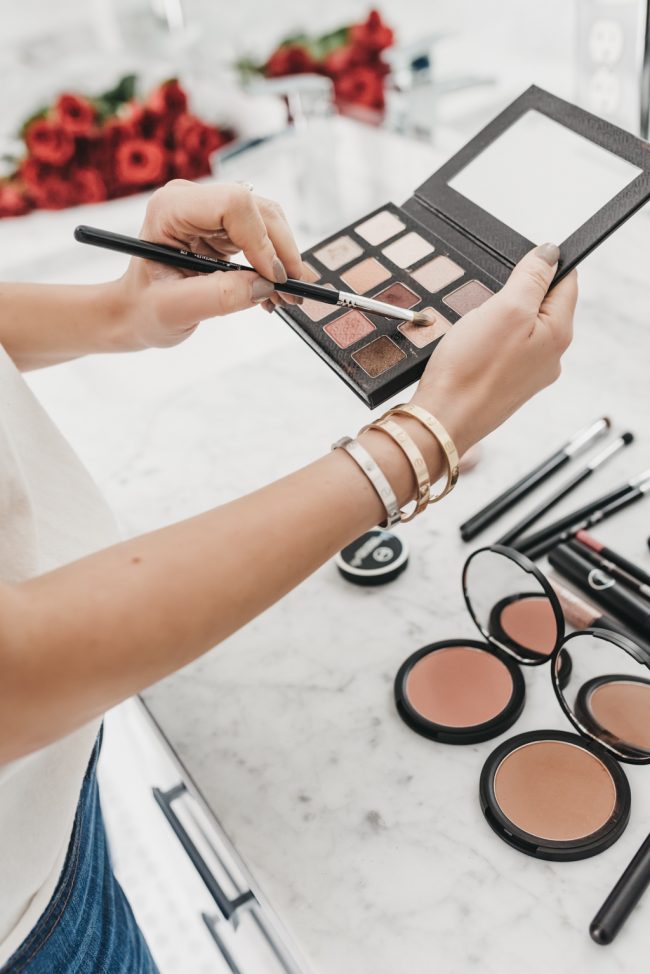 Eye Shadow Directions
 All eye colors referenced in this paragraph are from the warm neutrals palette. Starting with the color Cozy, I began in the crease of my eye using my E38 diffused crease brush and blend, blend, blended alway. With my F70 concealer brush I tap, tap, tapped my lid using a combination of Fawn and Oyster Sand to give my lid a bit of a shimmery, light, pinkish pop.  After that I took my E34 Domed Eyeshadow Utility Brush and used colors Russet with a dab of Optimistic combined. I blended this combo just in the outer corner of my eye it give it a real warm pop.  Theses deep warm reddish/pinkish tones are so beautiful for fall, but very different from your predictable brown/purple crease colors.  After completing the lid and crease parts of my eye I used the blender brush again to lightly re-blend the crease and give it a softer finish.  After blending the crease again I used the E21 smudge brush softly dipped in color Dove and ran it across my lower lash line.  To give my eyes a finished look, I re-blended everything again including my lower lash line (but softer than crease). Typically whenever I finish my eye shadow I take whatever eye bush I haven't used yet and softy add a touch of the lightest color in the palette (in this case Sugar Milk) to highlight just below the brow bone.  This really highlights your eyes beautifully.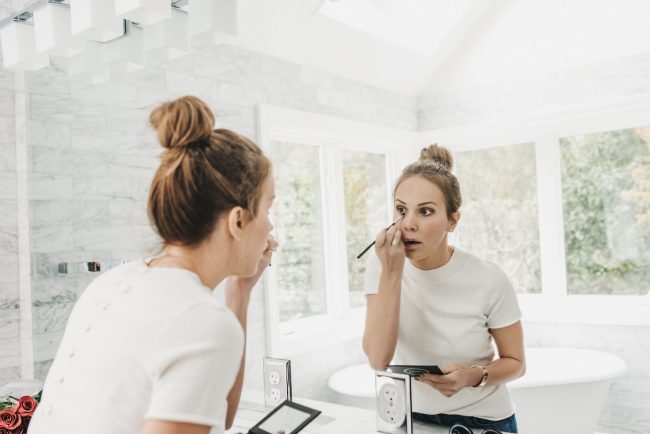 Eye Liner and Mascara
This step is usually pretty self explanatory.  For my eye liner I used Sigma's in Atomic Number 6.  It's a rich brown color that almost looks black.  I love a deep rich brown especially for this Sigma fall favorites look.  I winged it out on the end, but that is just my preference.  Do what works for you and gives you confidence! Lastly, I popped my fringe with Sigma's Sinuosity Lash Mascara.  I usually don't use curved brushes, but I was pleasantly surprise with this one. Give em' three coats ladies!
Liner, Lipstick and Gloss
My favorite part! I love playing around with lipstick, so instead of a predictable deep fall lipstick I used a soft pink color that is universally flattering called In Spades. But first, I lined it with Sigma's Power Lip Liner in Carnation . Friends, flont that pout and don't be afraid to line a little closer to the outside of your lip! At this point your lips will be beautiful as they are. However, if you wanna sex it up a bit, try their Gloss It Up Lip Vex Set (I used color Get Ready from the set).  It's SOOO beautiful!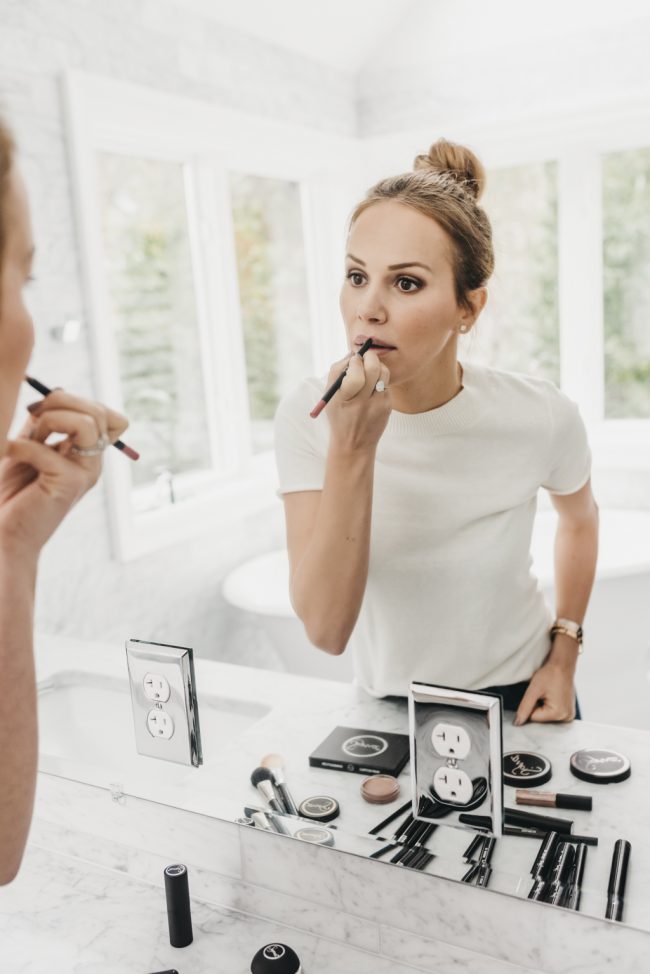 Highlighter The Finishing Touch 
Once my entire look was completed I used Sigma's Shimmer Cream in Brilliant on my cheek bones, tip of my nose, a small dab in the center of my forehead and a tiny dot on my chin.  This product can be used anywhere really.  I'd also suggest collar bones, top of the shoulder and a tad on the forearms and upper arms.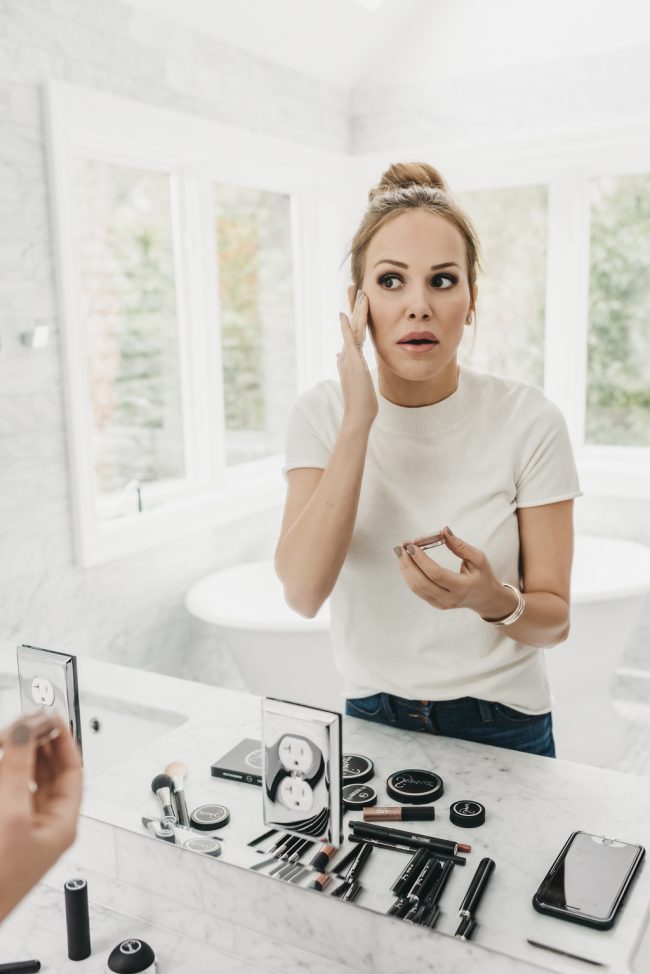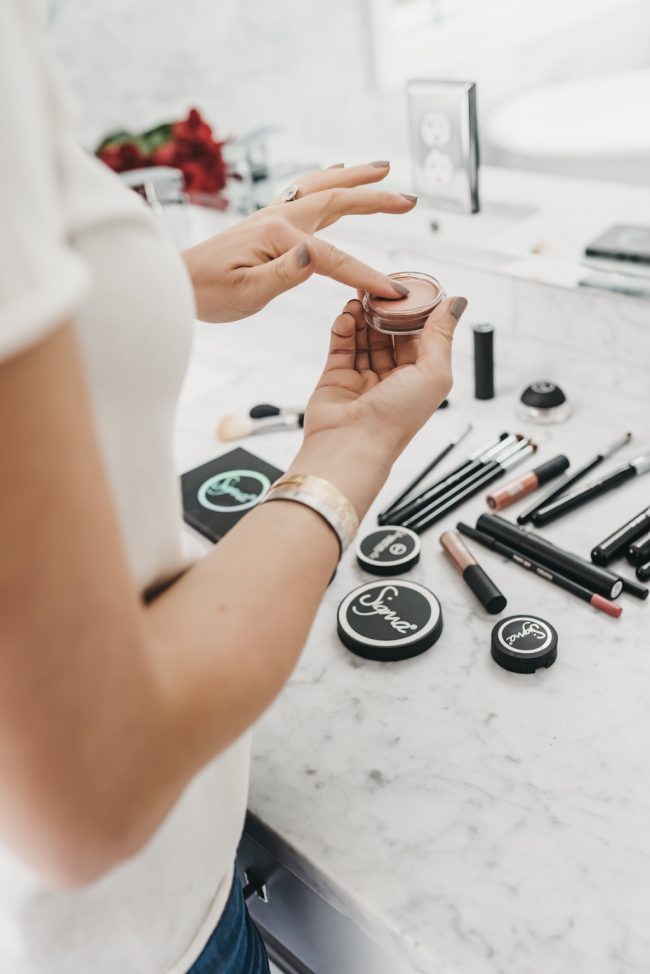 VOILA'! There you have it, my Sigma Fall Favorites look to try at home.  This is a very versatile look and will be beautiful on anyone! Using so many of their beautiful products was so much fun! I loved them all.  The real big stand outs for me were their Warm Eye Shadow Palette and their Gloss it up Lip Vex Set.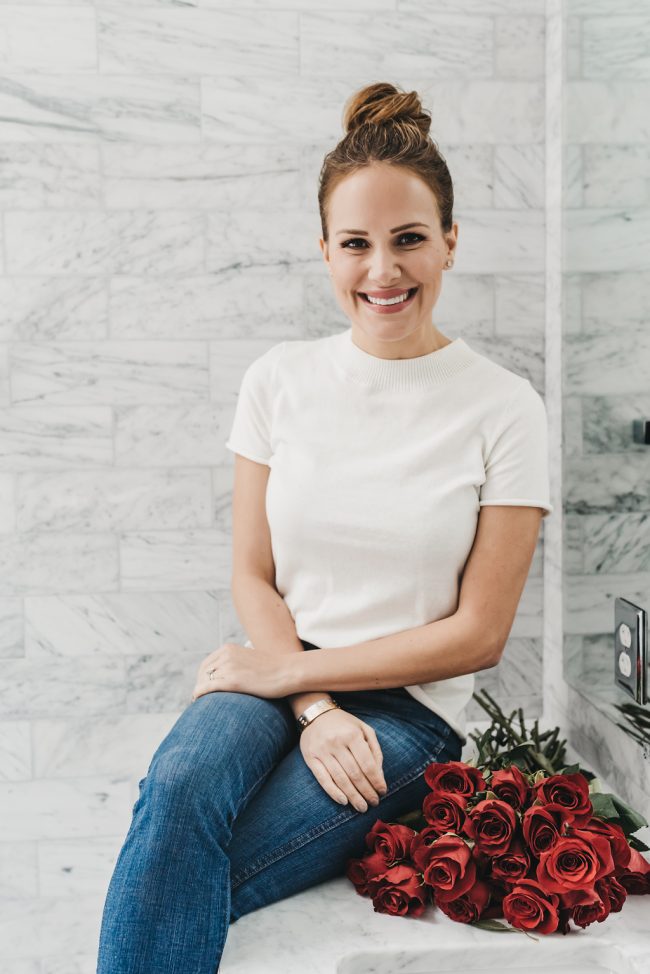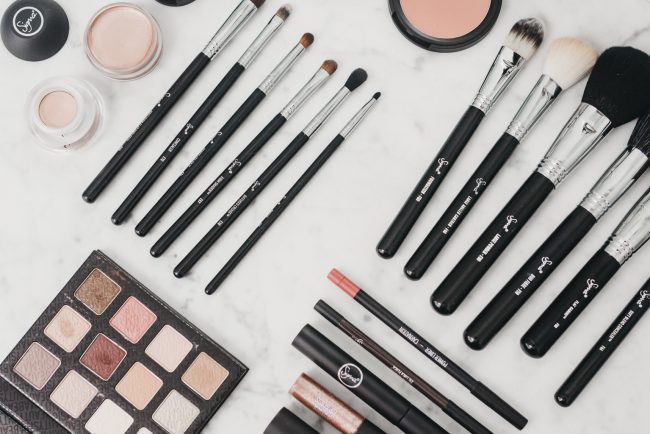 PS. On IG stories A LOT of you asked why I stopped using Botox. I have been dealing with allergies for several years now. My holistic doctor thinks my allergies are very likely connected to botox…so I quit the needle for the time being (nine months sober).  It's actually been kind of nice and yeah, I do feel a bit better. Who knows it could be anything.  No…I really don't miss it much.  I've earned my wrinkles from all the smiles and laughter! Never say never, but for now I am good.
It's October, so grab a big knit sweater and Sigma's beautiful makeup a try….you won't regret it! Feel free to ask any questions below regarding the makeup or whatever! xoxo