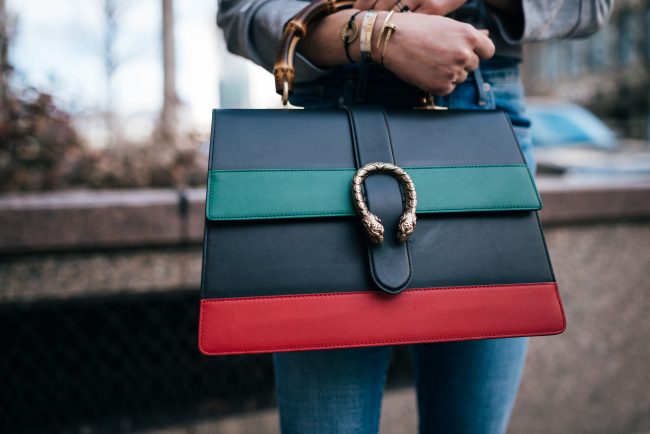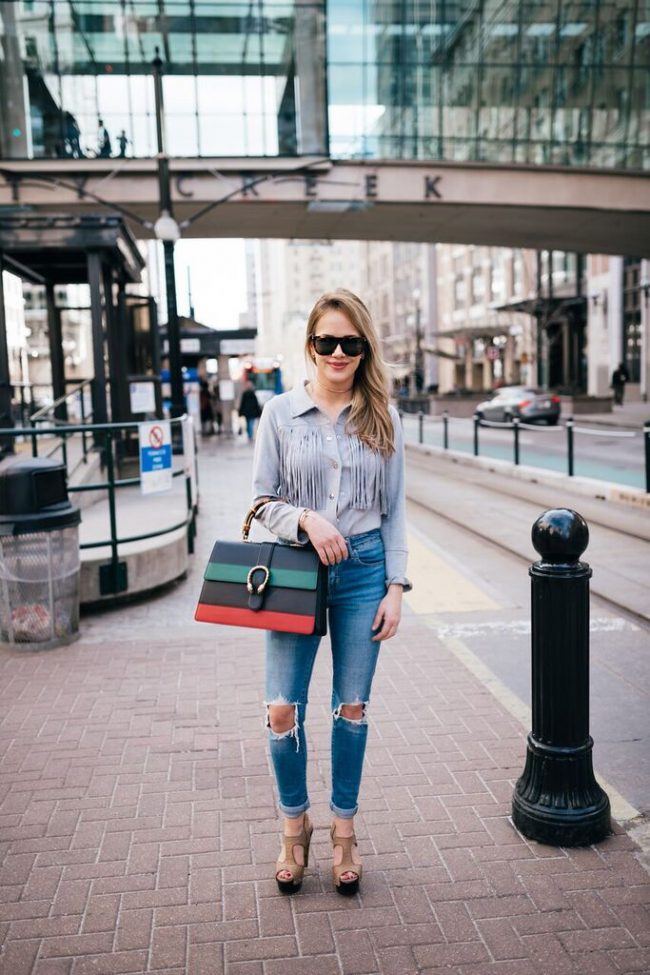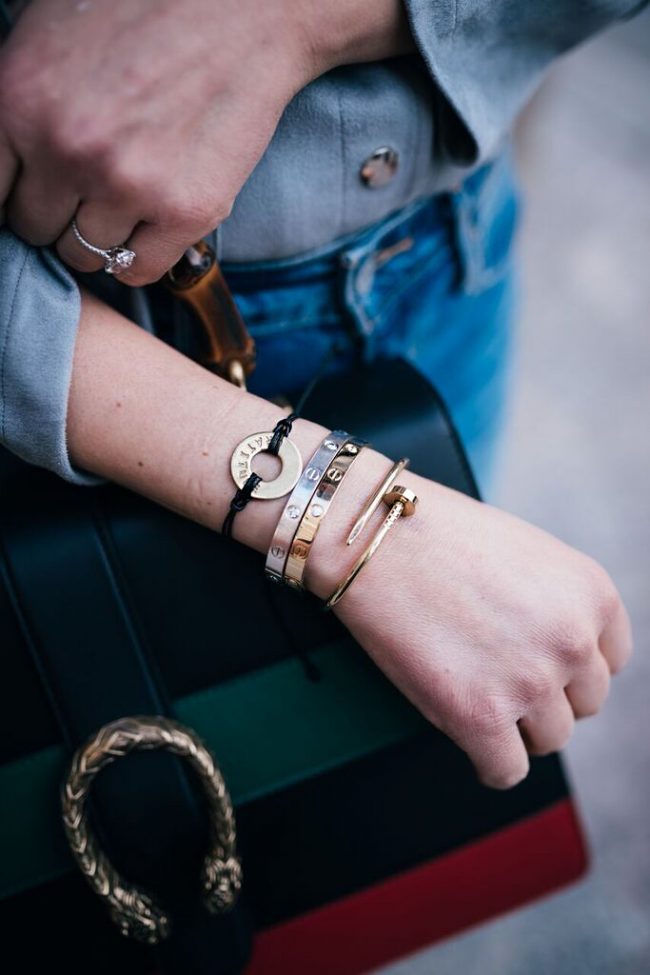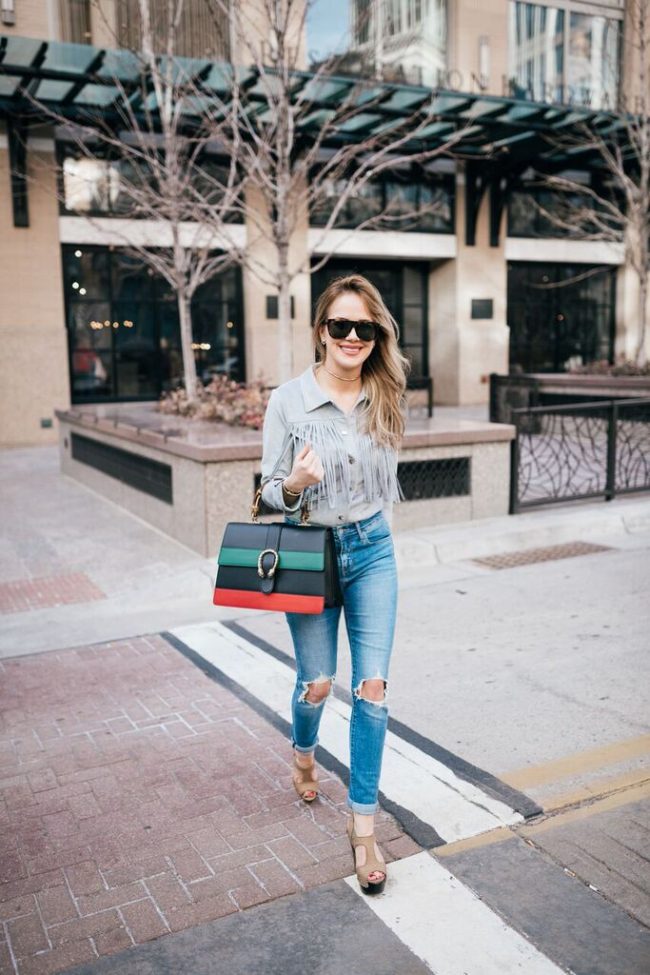 Striped Gucci Dionysus Bag with Bamboo Handle

Girls On Film Grey Tassel Jacket
Levi's 721 High Rise Distressed Skinny Jeans
Saint Laurent 59 Flat Top Sunglasses
MyIntent Gold Gratitude Bracelet
Hey everyone! I am currently recovering from a long weekend in Austin, Texas.  My Beau and I went for South by Southwest and it was awesome.  Since it's a music, film and technology festival, it is one of the few events we can BOTH attend for work.  I accompanied him to his events and he accompanied me to mine.  We really try to support one another and always attend what we can.  I try to see it as a privilege and not a task.  I'm sincerely interested in his world and he is in mine.  Well, so much for not getting too personal with my private life (I usually try not to).  There is a first for everything :).
The day I shot this grey tassel top by Girls On Film, I got so many compliments on it.  No one could believe it was only $75.  Even though it really is a jacket, I decided to style it as a top.  Either way it looks cool!
So what do you think of the denim? I just recently started wearing Levi's again and I think I'm into it.  They just have a special vintage quality that most jeans don't. If you decide to try them out, just keep in mind it's a different fit…so cool, but different.
I am BANANAS about my new Saint Laurent 59 flat top sunglasses! I have been looking for the perfect pair (and have tried on many) and these ones just clicked.  It wasn't until after I bought them that I found out all the cool kids are wearing them (Bieber and Kim Kardashian). It made me feel even better about my purchase. If you're looking for that new modern look, look no more.
I can even start on my love affair with this striped Gucci Dionysus bag.  It's the prettiest thing I've seen in a loooooong time.  My Fiancé surprised me with it since I was a little bummed about not being able to attend Paris Fashion Week this season.  The babies and the beau come first and so I just couldn't swing it. Hopefully next time.
Have a lovely day! xo
Photos: Paige Nicole