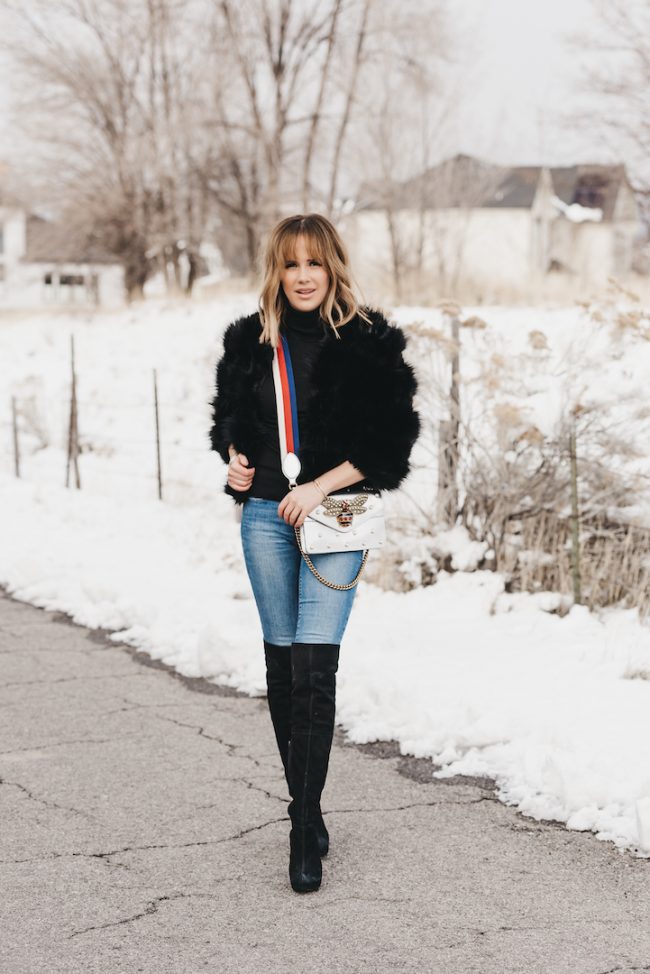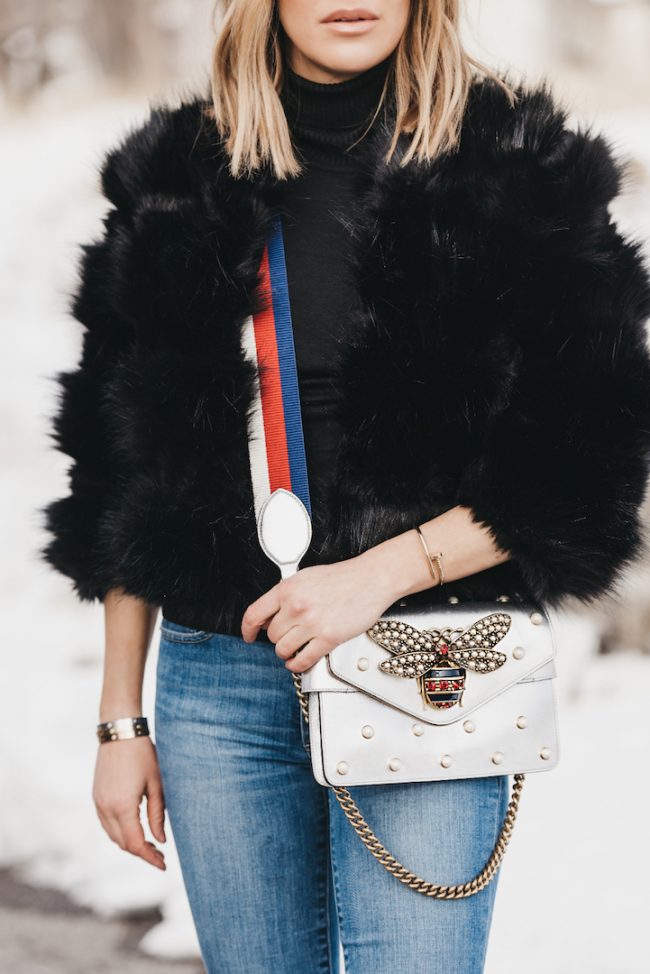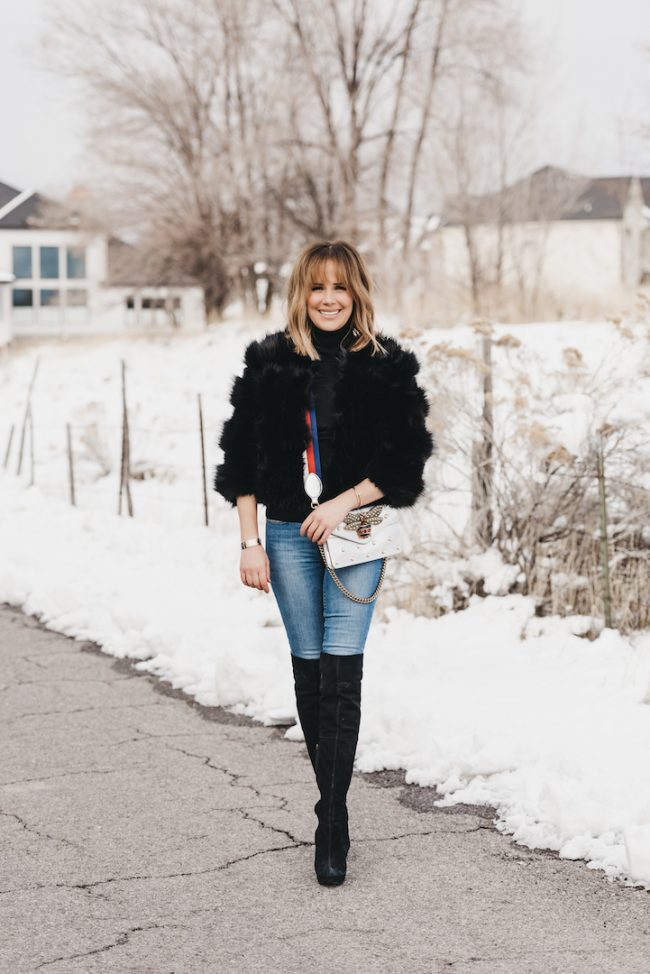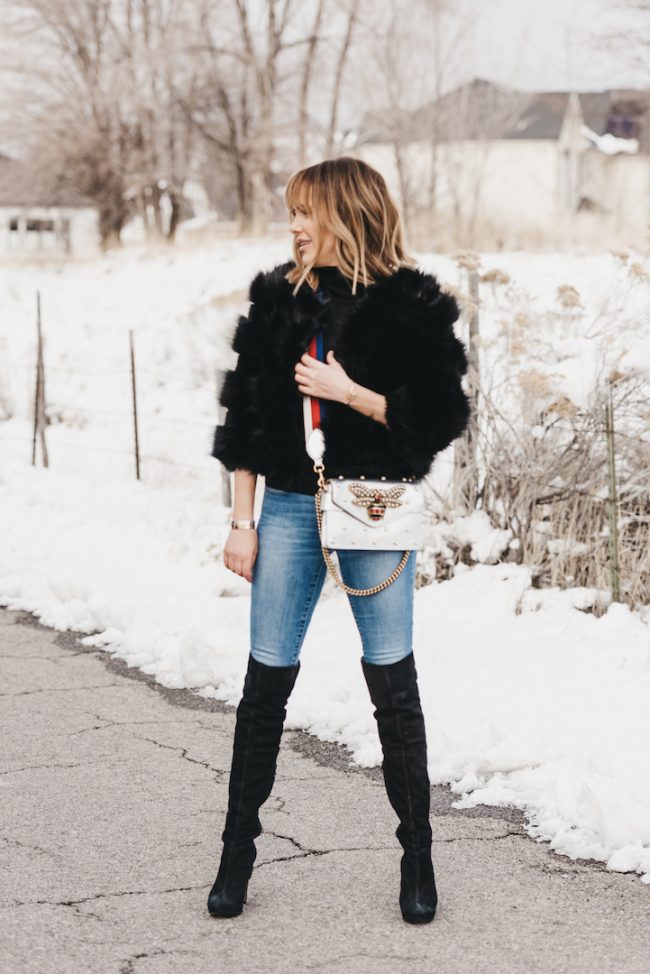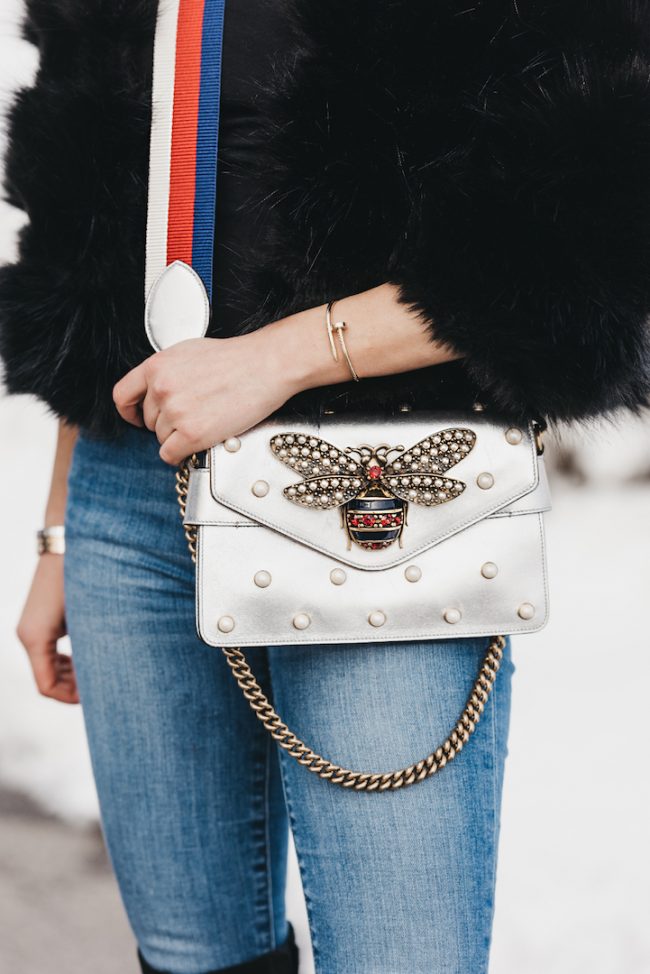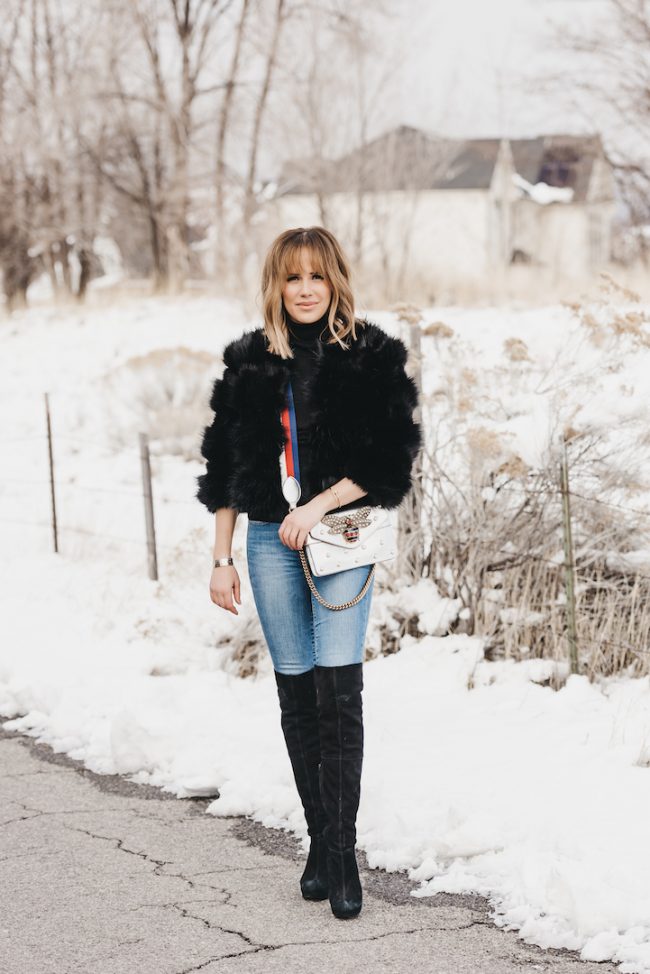 Faux fur alert! Yes, that's right I am wearing faux fur.  Just wanted to make that clear so I don't get a bunch of angry emails! Ha! Honestly, I am sure I wear a million things that hurt animals or make someone somewhere suffer and don't even know it.  I really try my best to make humane fashion choices that don't hurt anyone or anything, but you really never know forsure.  Lucky for us the critter covering my body is a faux one and the price is right (come on down)! Today I am focusing on how this peculiar Gucci bag elevates any affordable look….or any other designer bag that floats your boat.
I Saw It First Cropped Faux Fur Jacket | Gucci Pearl Embellished Broadway Bee Bag | Madewell High Rise Skinny Jeans (my favorites) | Public Desire Over the Knee Heeled Boots | Splendid Black Turtleneck 
Now, besides this jacket being faux fur, it's also under forty-dollars! Yipeeeeee!I love a good affordable find.  As you all know, my favorite thing is to mix high end and affordable fashion.  If you have a good solid handbag, you can go less expensive on almost anything else.  Because of this, I tend to splurge the most on bags and shoes. Make sure to check out I Saw It First for all of your faux fur needs (or just wants).  ISIF has a great selection of faux fur pieces under fifty-dollars.  Check out another one of their faux fur jackets I styled in this Valentine friendly look.
Guys, if you're gonna splurge on an embellished or unique designer bag this season (or year) let it be one of Gucci's many dazzlers.  They have so many fun pieces right now inspired by the weird and wacky! I love my Gucci Bee Broadway bag and always get so many compliments when I wear it around.
Make sure to check out Gucci's designer bags options and see how this peculiar Gucci bag elevates any affordable look…or any of their bags.  Get on it tho, because their good go REAL fast! xoxo