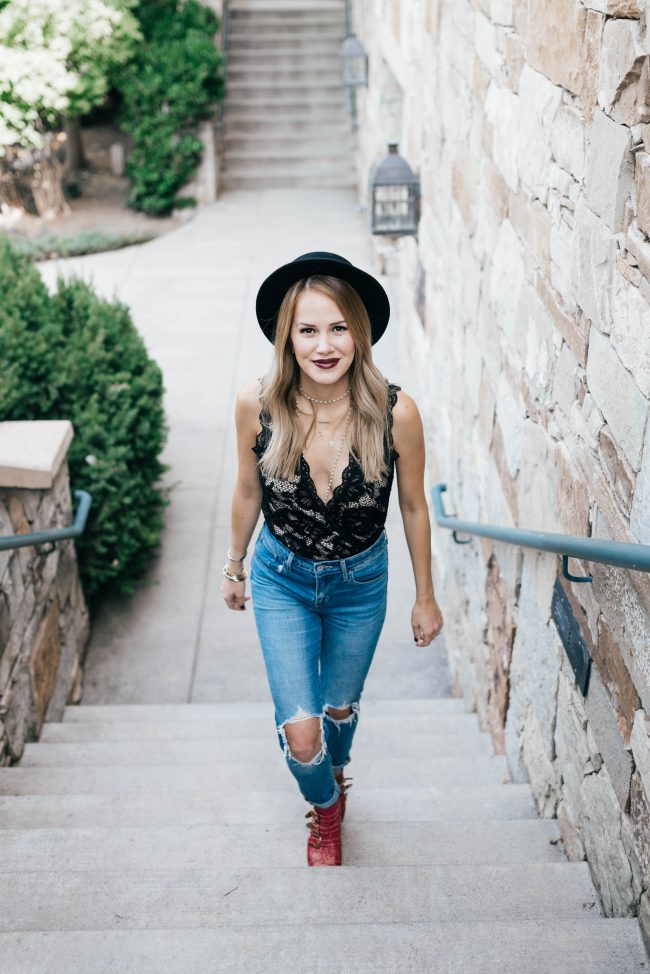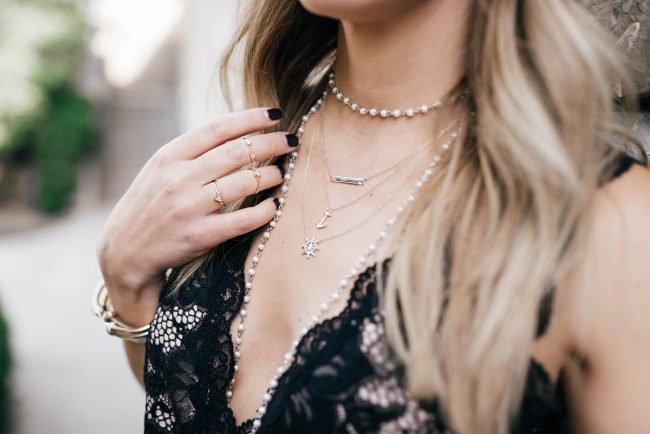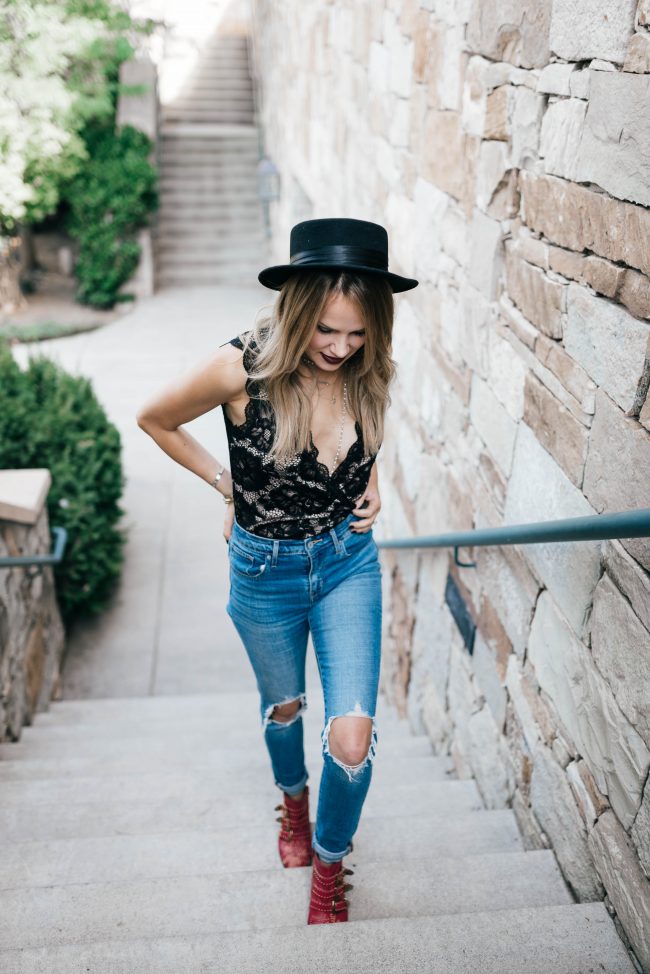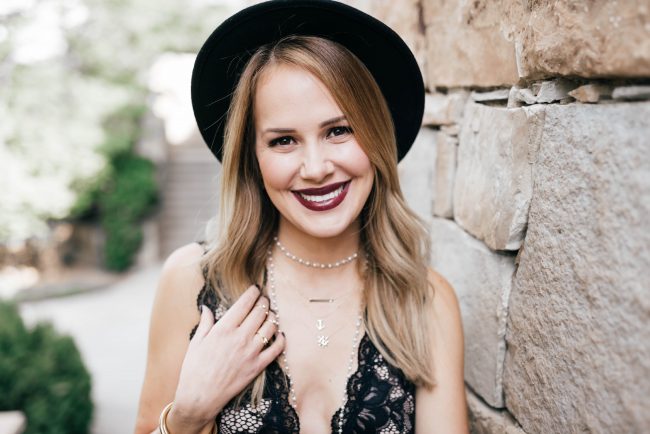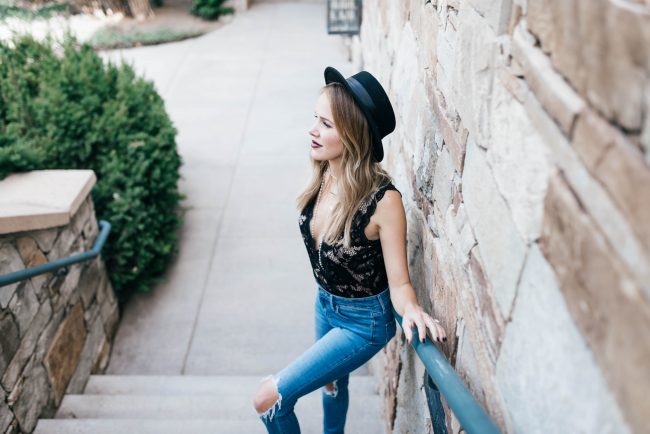 Good morning friends! Today I am sharing a vampy girl look featuring delicate gold jewelry from Bling Jewelry, a plunging lace bodysuit by Sans Souci and my good ole Levis 721 distressed skinny jeans. 
Sans Souci Lace Body Suit (code hello25 for 25% off)
Levi's 721 Distressed Skinny Jeans
Bling Jewelry Tri Shapers Ring Set
Bling jewelry Nautical Stylin Necklace Set
Bling jewelry Bar None necklace
Chloe Susanna Red Leather Ankle Boots 
I love this Sans Souci lace body suit because it's affordable and oh so on trend.  Note* the neckline can be easily adjusted with a small bobby pin (I didn't realize how low it can go until I got my photos back #playa).  I currently have 3 pair of Levi's and I can't get enough of them! After attending A Guns N' Roses Not in this Lifetime concert over the weekend (pinch me), it reconfirmed my love for Levi's and all things 90s fashion.  Lastly, I topped (or bottomed) off this look with my red Chloe Susanna buckle boots.  These booties are worth the money!  They take any look to the next level.
YOU GUYS…I am really excited to be sharing a cool jewelry line I just found out about.  Bling Jewelry is tubular (sticking with the 90s theme I mentioned earlier)! Their pieces are high quality AND affordable.  As a blogger, I see/receive ALOT of jewelry.  Even though the styles may (or may not) be attractive, the quality often suffers.  I've had a few pieces turn green before they even reach my doorstep!  Bling Jewelry is made with sterling silver.  Their gold pieces are sterling underneath and then dipped in gold. Fine quality all around my friends! Bling Jewelry's price points are not much higher (if at all) than other jewelry sites that don't offer fine metals.  I tend to be sensitive to cheap metals and can only wear them for a few hours.  I haven't had this problem with my Bling Jewelry pieces.  They have a great selection of delicate layering jewelry that comes in little velvet pouches so you don't loose your tiny treasures.
If this vampy girl look speaks to you, check out the links above for the exact items.
It's a new week and a new start my friends.  Don't drive down the highway looking in the rearview mirror….you're not going that way! xo
Photos by Paige Nicole Photo