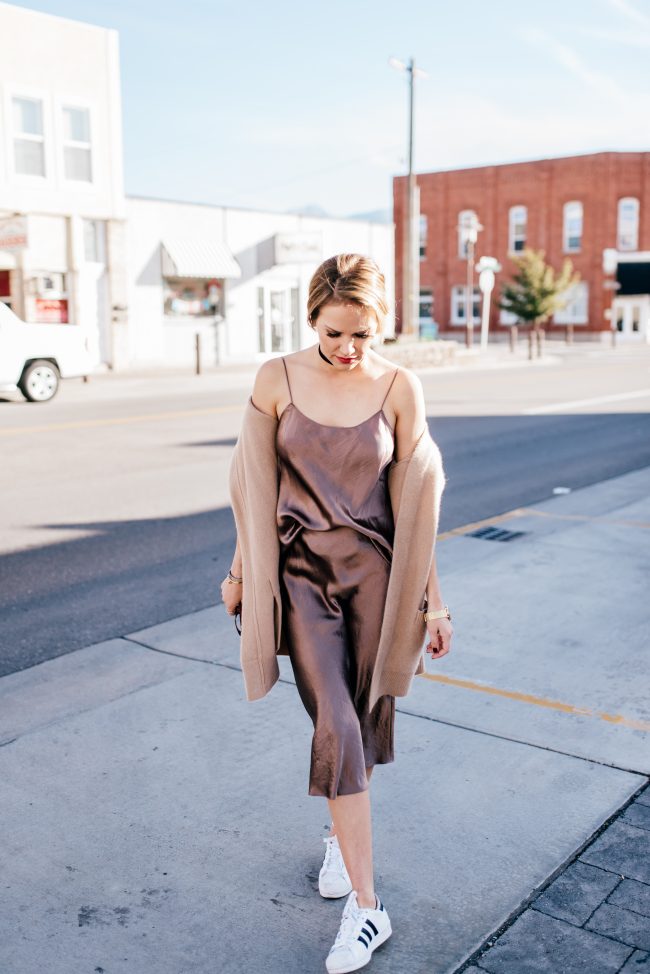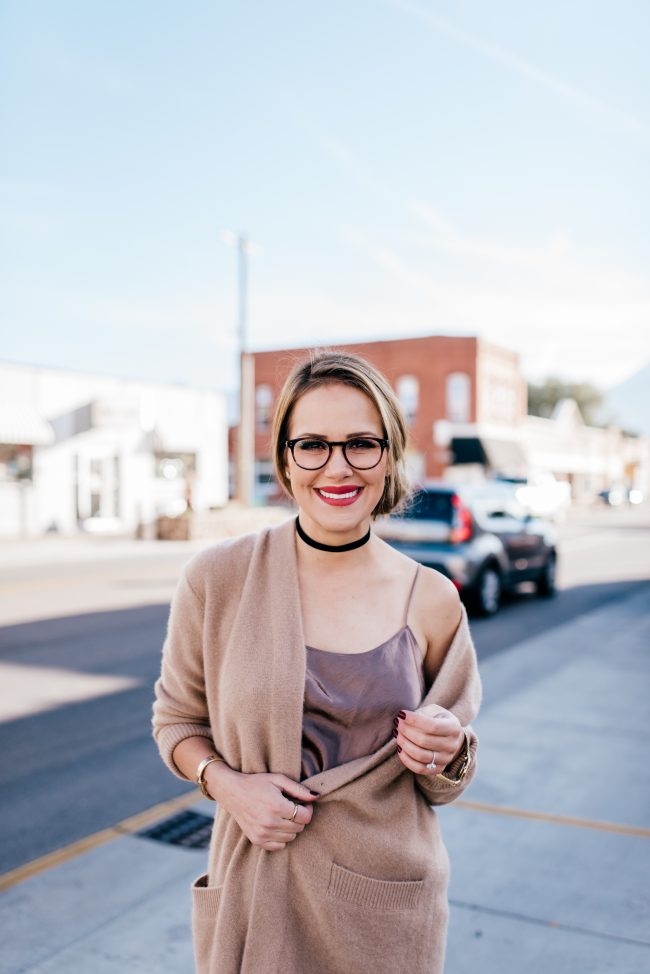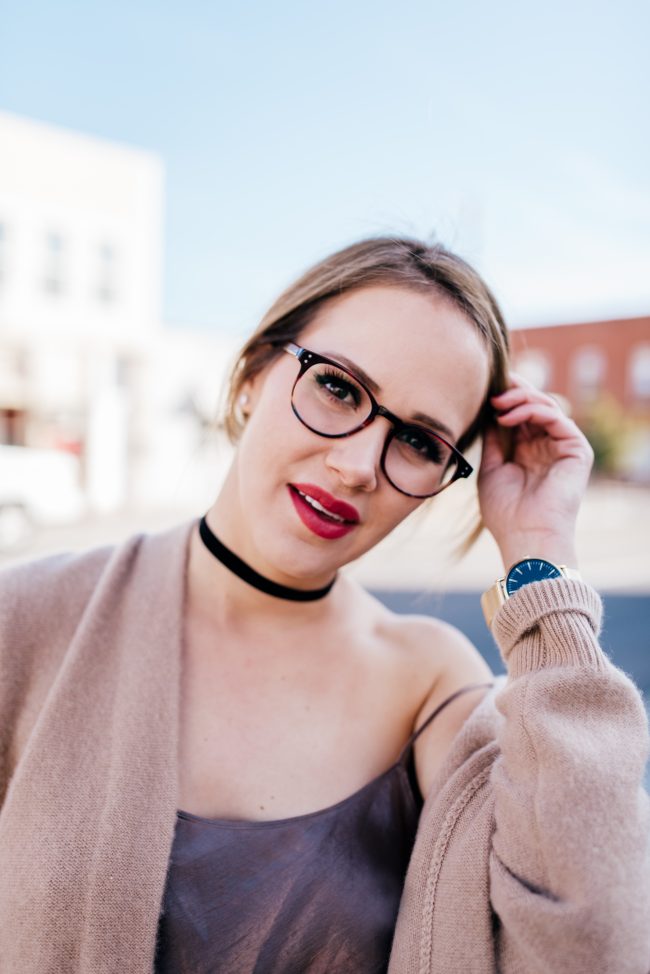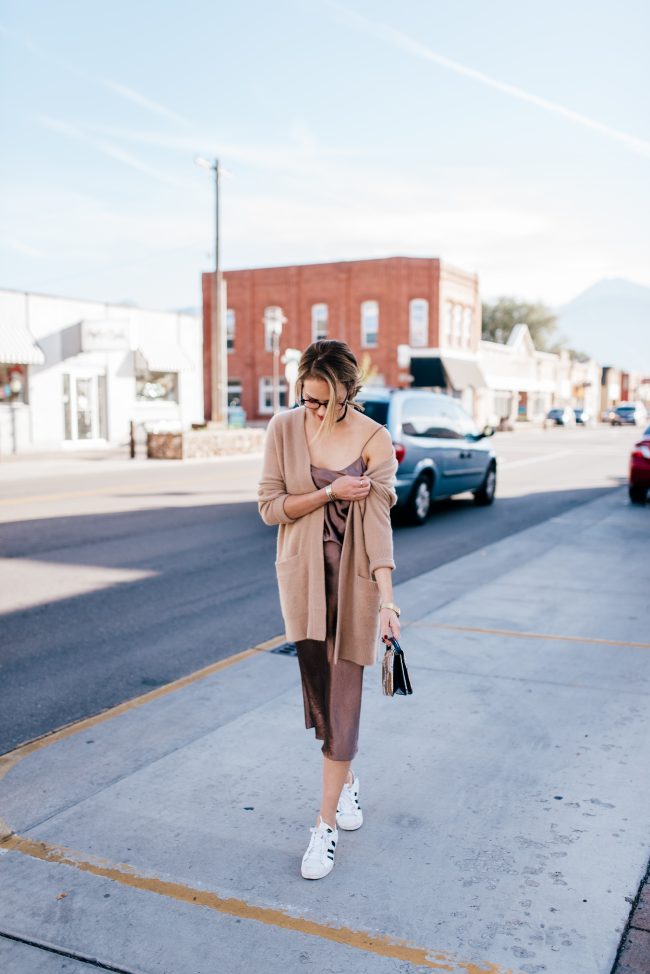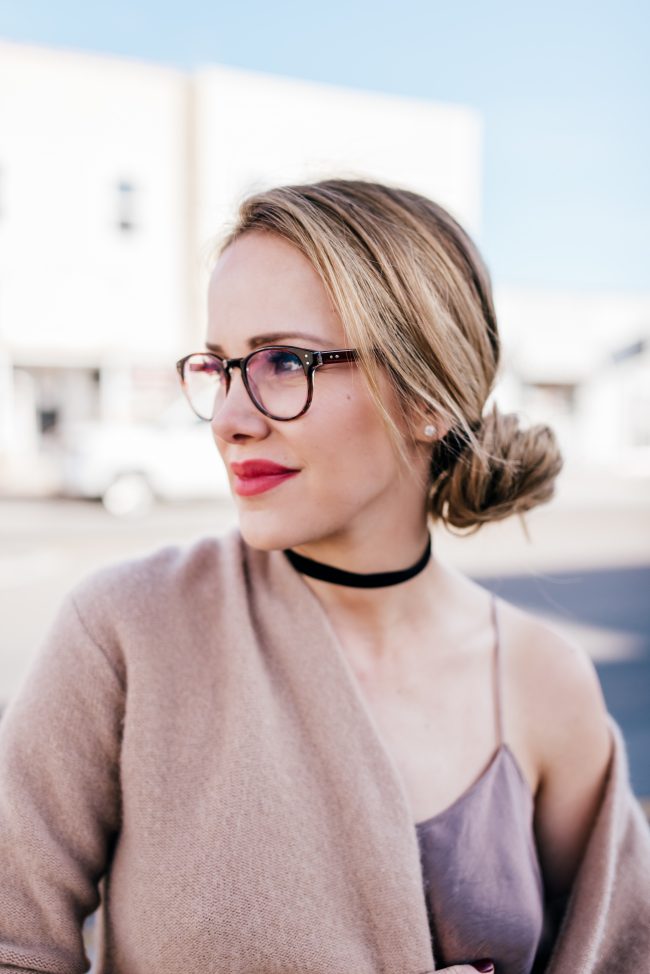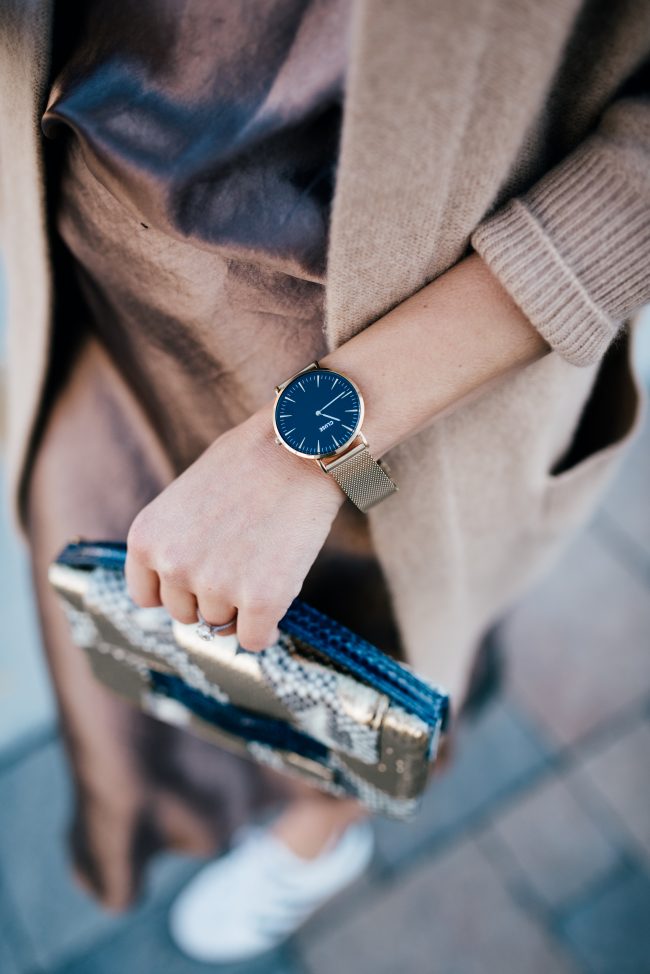 Vince Satin Midi Skirt | Vince Satin Camisole  | Vince Cashmere Cardigan | Adidas Superstar Sneakers | Volis Eyewear Kalia 2 glasses | Dior Rouge Dior Lipstick  | Urban Decay Naked Foundation | IT Cosmetics Superhero Eyeshadow Palette | Metalskin Metallic Bag | Cluse La Boheme Watch
Good morning and happy Cyber Monday!  Today I am sharing this Vince satin and cashmere look with you. I know I sound like a broken record, but those of you who know me know how brand loyal I am to Vince.  There's something about cozy cashmere that never does you wrong.  I wear my Vince sweaters ALL the time!  
On Cyber Monday only, if you buy this look via the links I attached above, Neiman Marcus will give you a $250 gift card! Vince items this good are hardly ever on sale, so make to get in on the good stuff!
This Vince satin and cashmere look could easily be dressed up or down. That is why I love it! Ladies, how beautiful would the cami and skirt be with heels for a holiday party or event? Obviously, I am showing you a dressed down version of this look since I am wearing my Adidas Superstars.  No matter how you wear it, you'll LOVE the rich colors and soft fabrics.
I am excited to be collaborating with Volis Eyewear.  Based out of Hawaii, Volis has a knack for giving you a customized, personal shopping experience.  Whether you're in the Islands (they'll come to you) or on the main land, they are sure to make sure you're satisfied.  I love their line of modern frames for seeing or just to be seen.  Sometimes I throw on a good pair of frames on days I don't have time (or don't want) to do my eye makeup!
Make sure to shop my other Cyber Week sales and watch for more to come! xo