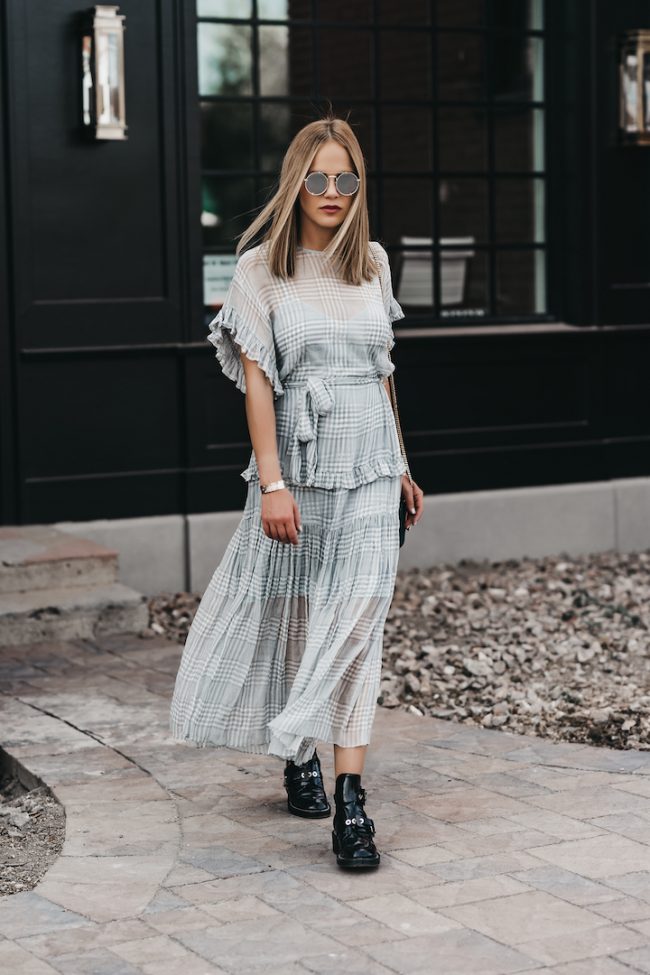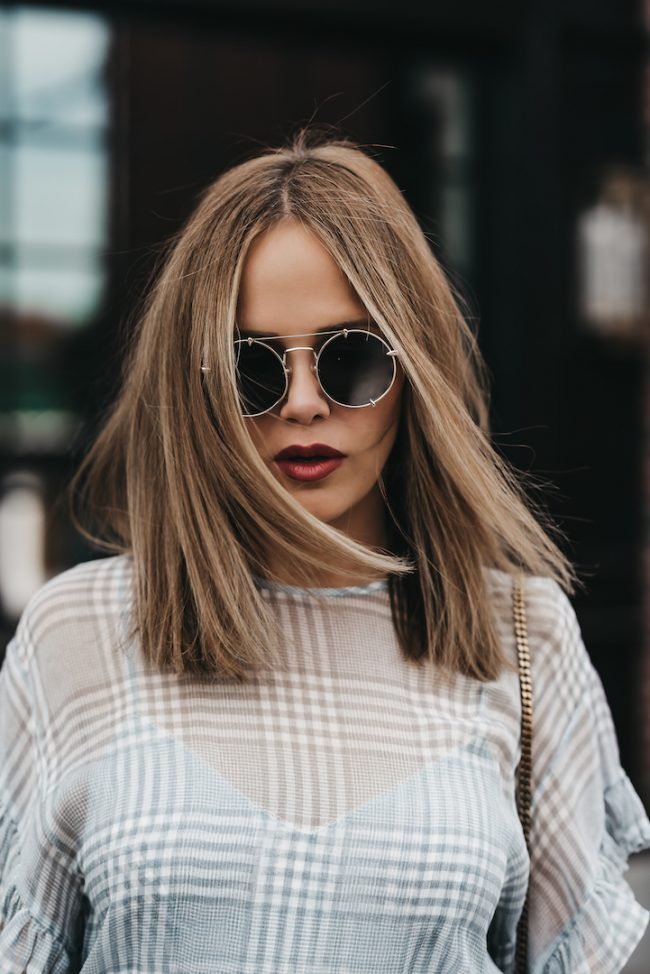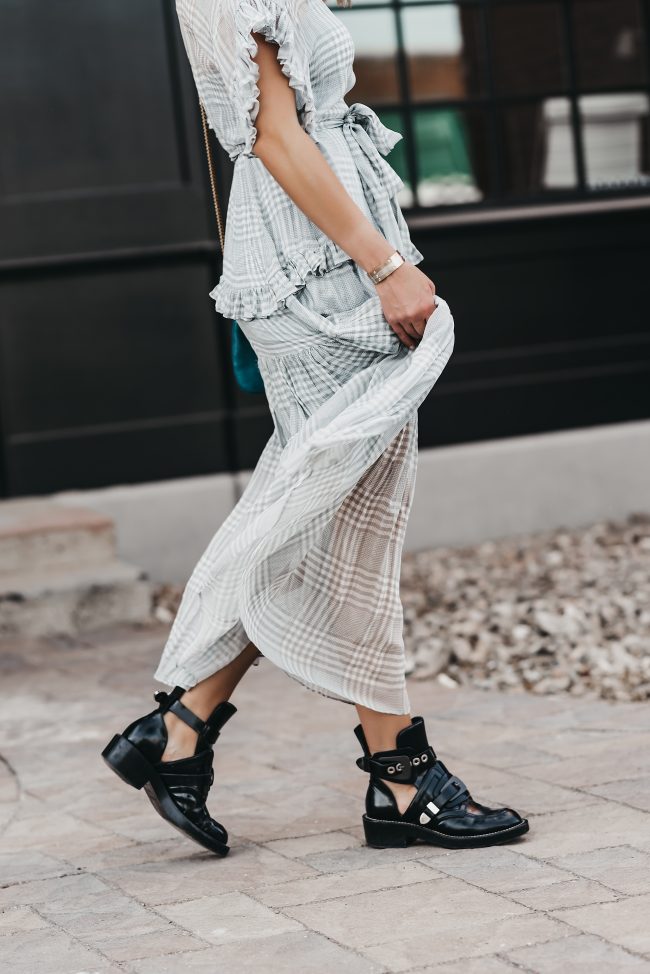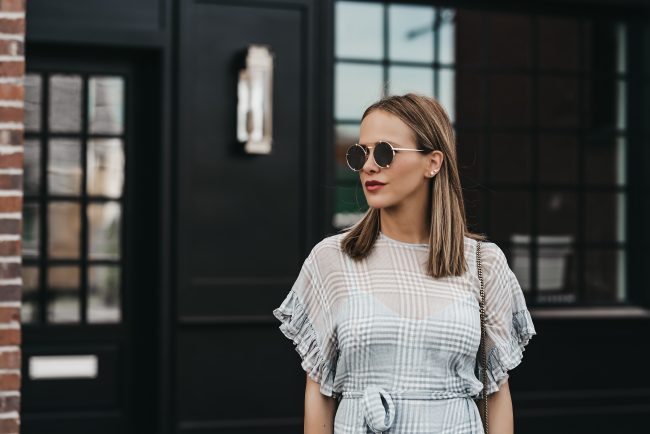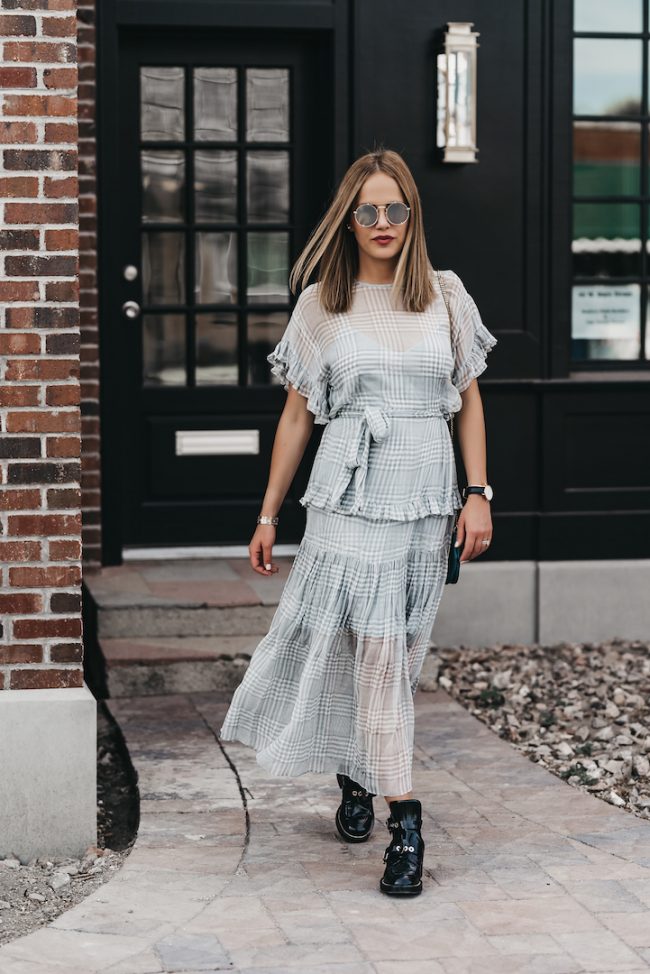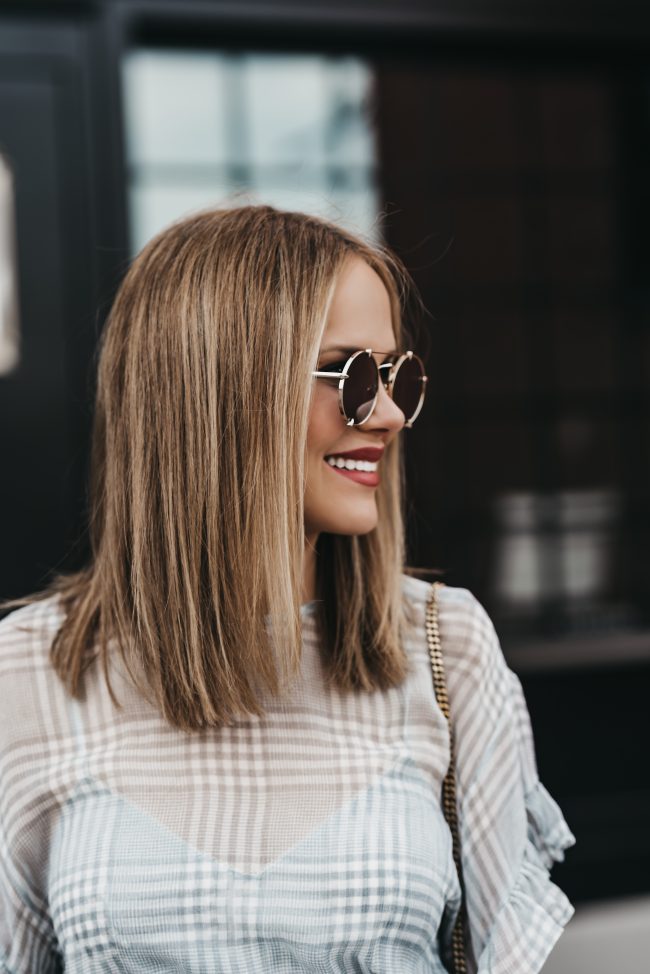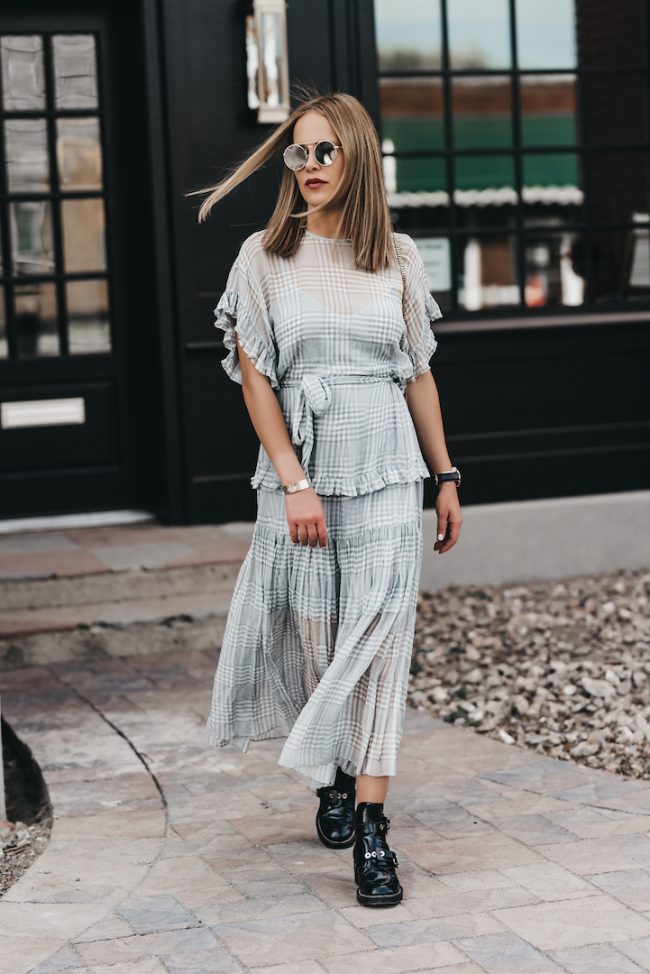 Have a beautiful girly dress that you want to style like an "it" girl?? Today I am sharing what to pair with a feminine maxi dress or any romantic romper, dress or look.  I think the key to a great effortless street style look is balancing the combination of masculine and feminine.  My advice would be try some edgy biker boots like the Balenciaga pair I am wearing above.
The juxtaposition of girly and strong is so chic and elevates any look.  Remember the old Paula Abdul totally 80s song (that I use to make up dances to at all my sleepovers) Opposites Attract?! There is a reason it works! I challenge you to try it with some of your looks and just see what happens.
Ruffles are EVERYWHERE right now and I am over the moon about it!  They add great texture and dimension.  Add ruffles to a maxi dress ( like this Zimmermann one) and I am sold. The longer hemline gives you bohemian goddess vibes and makes for a fantastic transitional piece. Since weather is always unpredictable,  I make sure to pack maxi dresses when I travel.  Add a jacket or wear it as is and you're good to go!
Wanna know what to pair with a feminine maxi dress beside biker boots?? I picked these modern Bonnie Clyde LA metallic round sunglasses.  *Bonus Alert* they're under one hundred dollars! Again, opposites attract (thanks Paula girl).
Lastly, if you love my golden glow you'll love Marc Jacobs Beauty Coconut Dew Drops.  I have been addicted lately.  Also, my rich berry lips are Secret Salma by Charlotte Tilbury.
Have a great day friends! Thanks for letting me share this what to pair with a feminine maxi dress post today! I am on vacation in beautiful Santa Barbara and couldn't be happier about it! xoxo