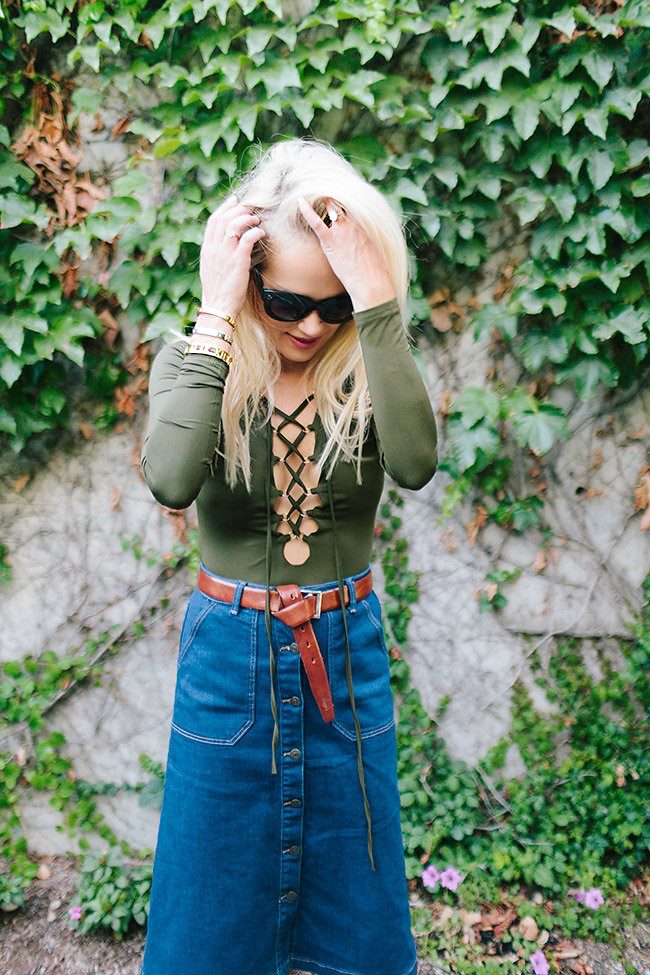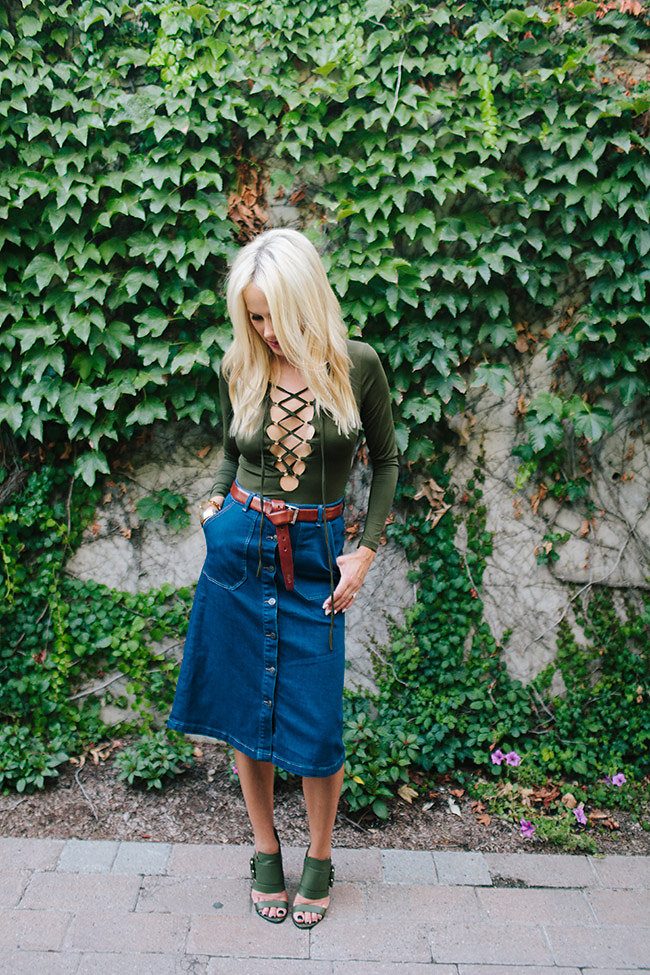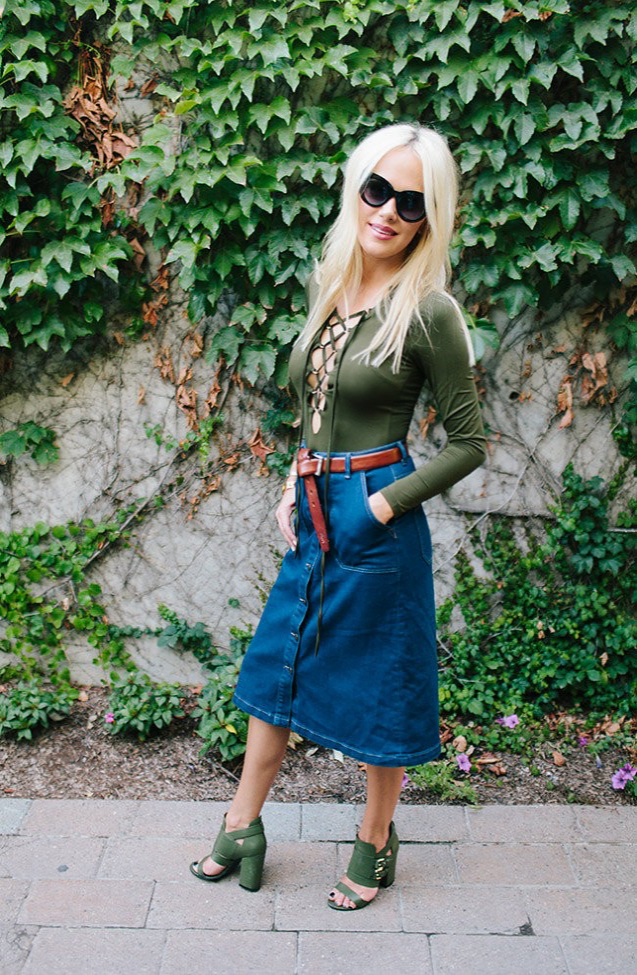 Alexia Chung x AG Cool Skirt (similar)
Vintage Belt (borrow your dad's) 
The Peach Box Roman Empress Bangle 
Suede Olive Saint Laurent Bianca Heels 
Elizabeth and James Lafayette Cat Eye Sunglasses (similar)
Welcome to a weekend edition of Thefashionfuse.com (sounds so fancy).  If you haven't noticed, lace up tops are it right now! Since they are a hot trend, I am sharing a more affordable option with you.  I believe that it is important to stay on trend, but that is just it, they are trends….so I don't like to invest too much in them.
This olive green Asos NaaNaa lace up top also comes in black.  Don't be discouraged that both colors only come in size 6.  Mine is a size 6 and I am so happy I didn't go smaller.  Since the material is really stretchy, there is quite a bit of room to grow.  I would say this size can fit sizes ranging from 2-8.  If it's not perfect then you can return it.
I recommend wearing this piece with almost anything high waisted. Although I/we first saw this look on Kim Kardashian West during Paris fashion week last February, I loved it most on Rocky Barns at Lollapolooza (see looks below).
Have an incredible weekend! xo