08|29|2016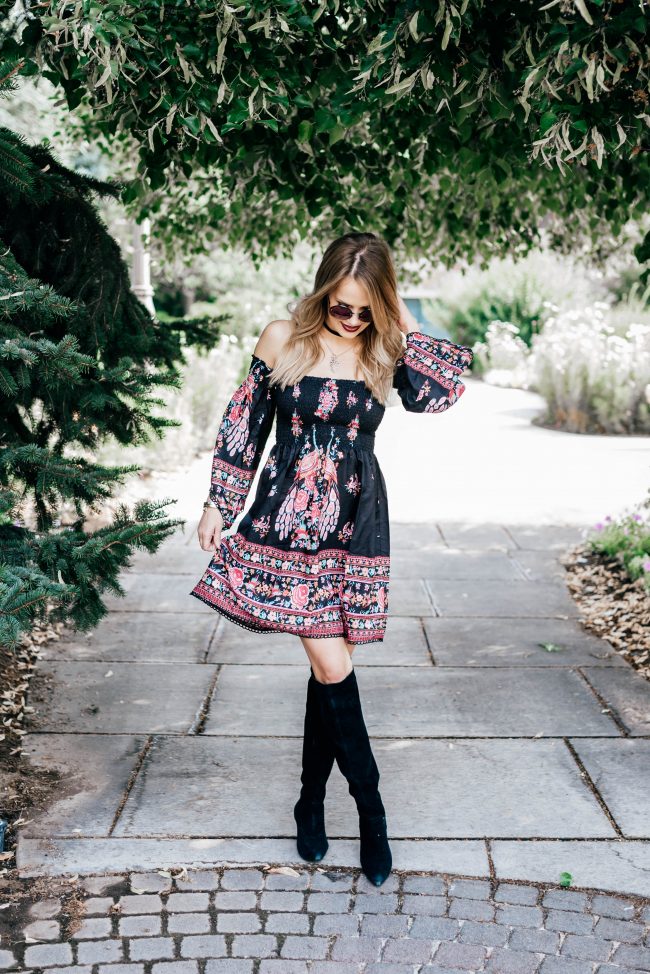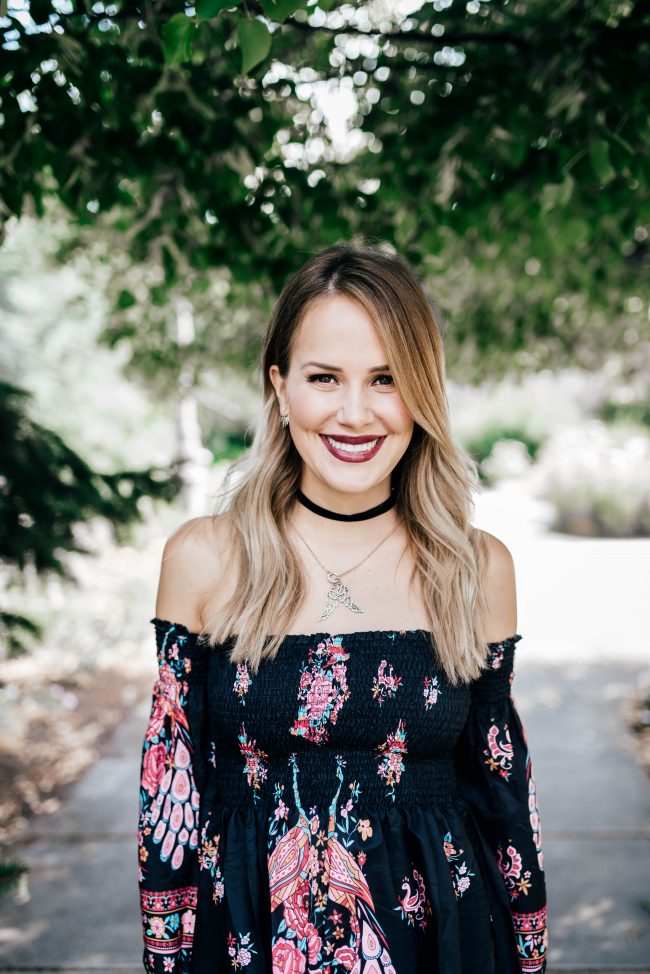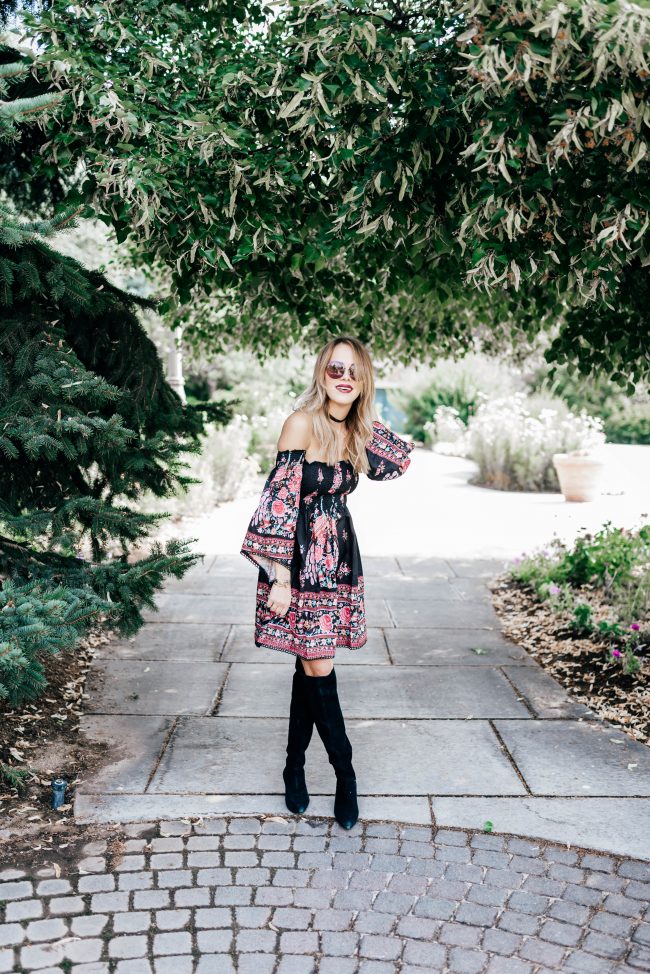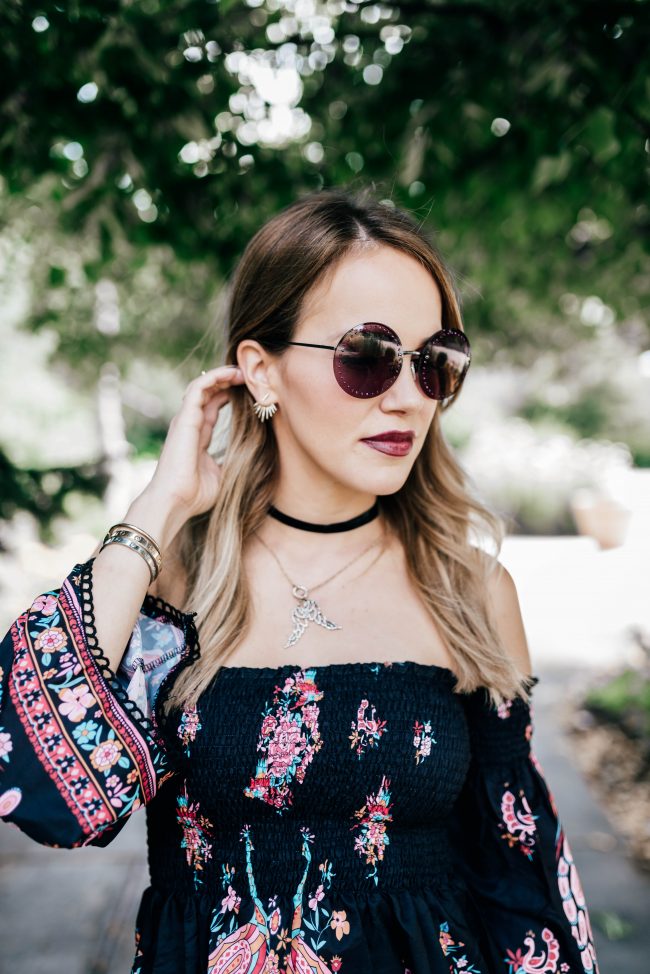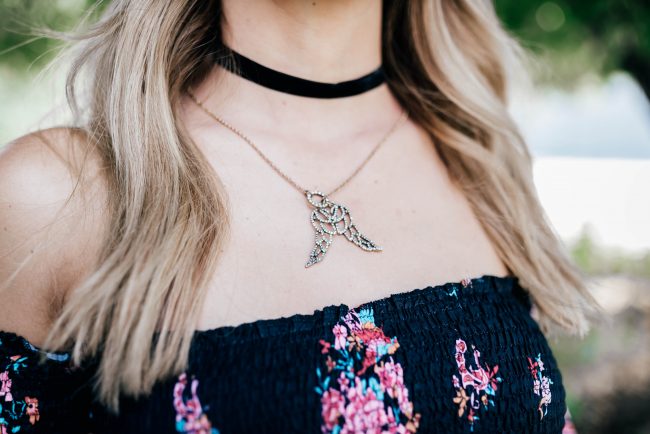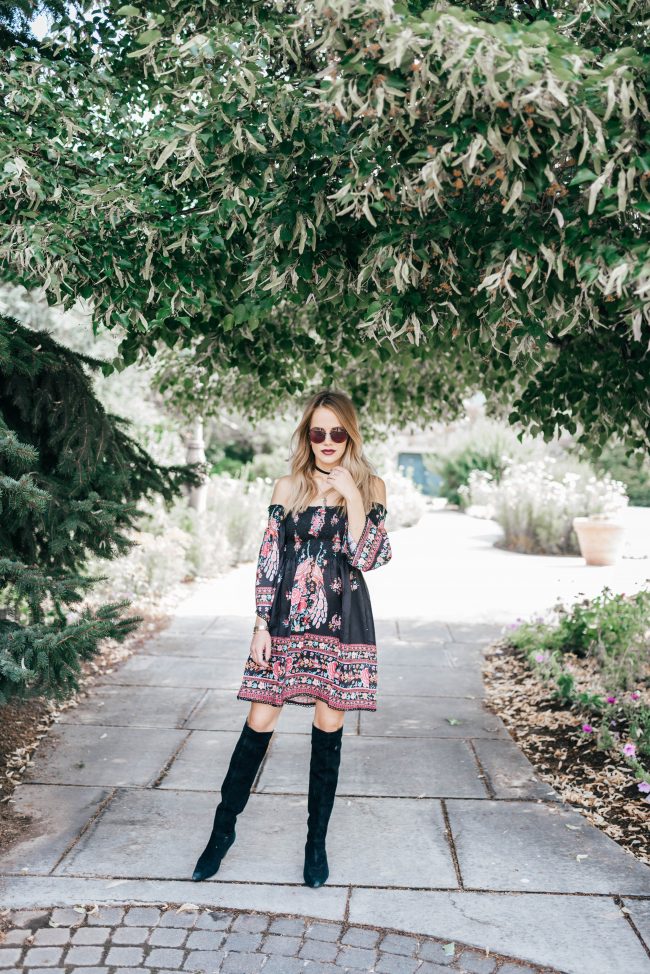 Monday has been canceled guys…go back to bed! Just kidding, wake up and let's talk about this transitional fall dress by Zaful.com.
Here in Utah (and many other lands) the weather has started cooling off at night. During the day it's stilll sooo d*mn hot! I feel like I'm dancing the tango with my thermostat.  If you're like me you can't WAIT to dive into your fall wardrobe, but you don't want to be sweating bullets like a high noon showdown with Yosemite Sam.
For those of you with bipolar weather probs, I recommend this transitional fall dress by Zaful. It's light and airy with fall characteristics (long sleeves and deep colors).  To keep this look on the fall side, I paired it with some suede knee high boots and dark lipstick.  I accessorized with a Crystal Wings Y Necklace and Joy ear Jackets from Happiness Boutique.  I have been crazy about round sunglasses inspired by 90s fashion lately, so I pulled out my plum pair by Brian Atwood for Target to match my vibe.
Last time I wore this plumy dark lipstick I got a lot of questions, so I am here to fill you in.  It's Loreal Paris Color Riche in Spice #860. A cute girl wearing it at the mall told be about it.  Thank you whoever you are! I am wearing so many browns and plums on my pucker lately.  Can't get enough.
Have a great Monday! It's an opportunity to start fresh and become a better new you. xo

5 CommentsFiled Under: Angie's Looks, High Style Under 150, Uncategorized Tagged With: 90s, boots, choker, Dress, earrings, lipstick, necklace, sunglasses