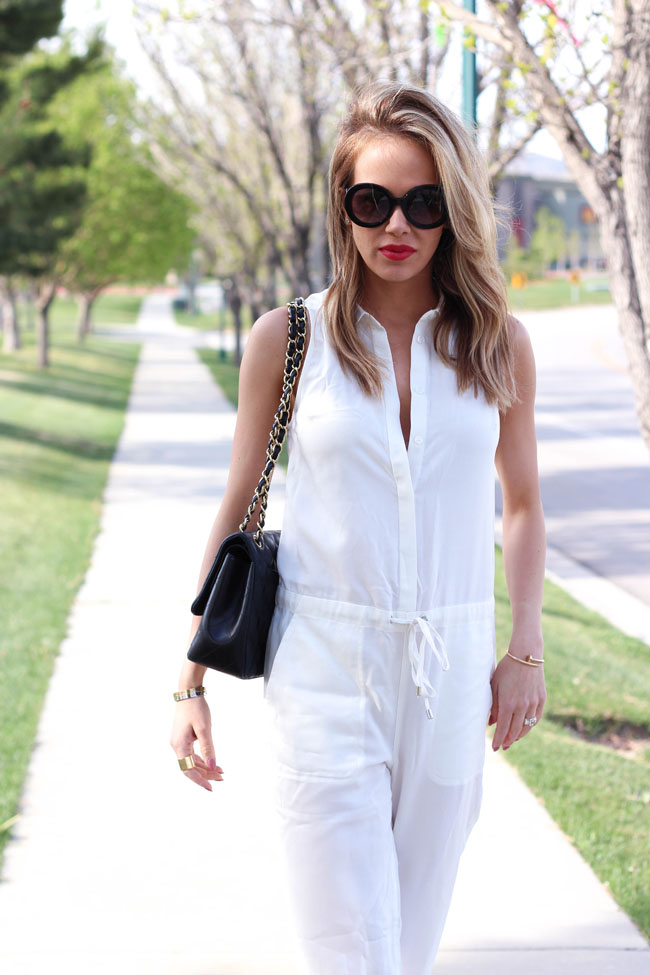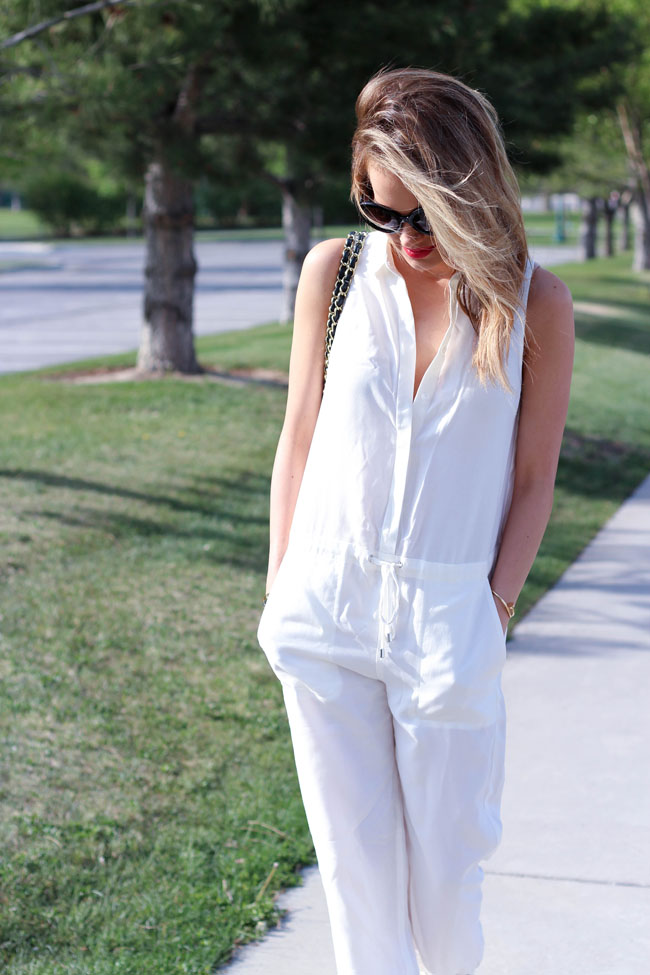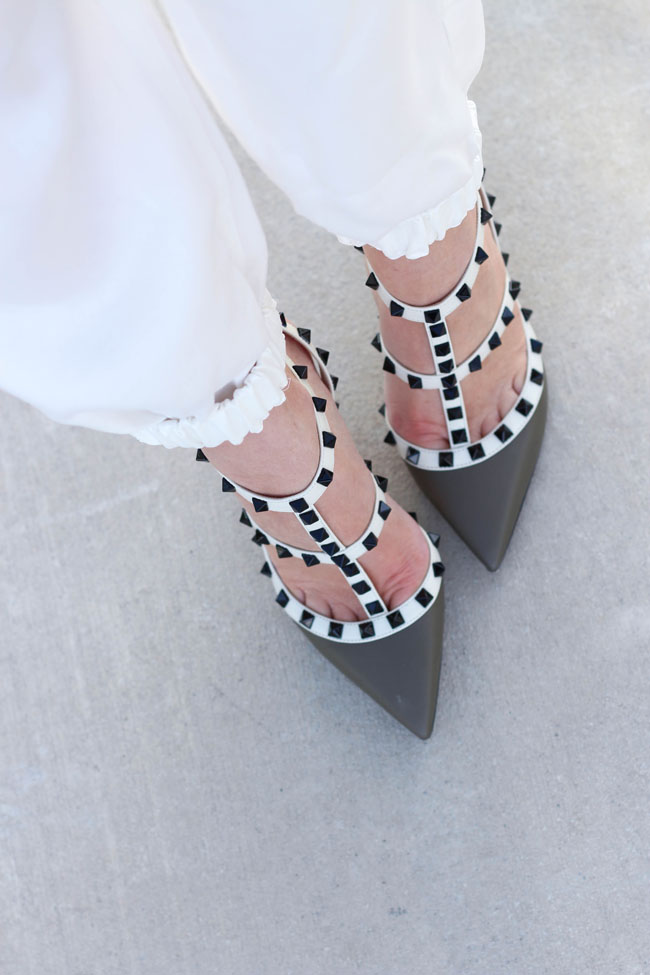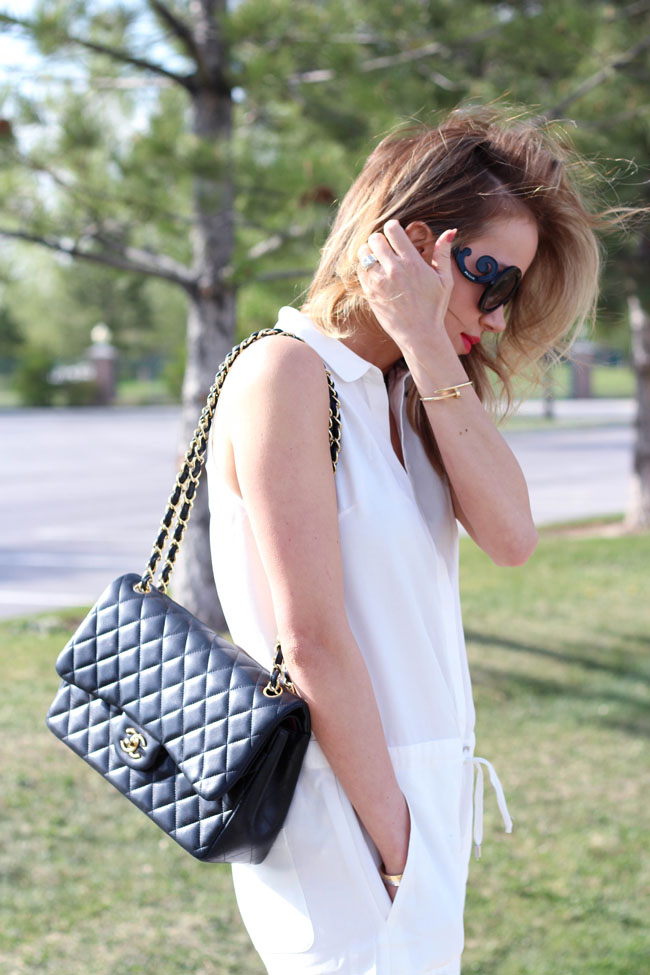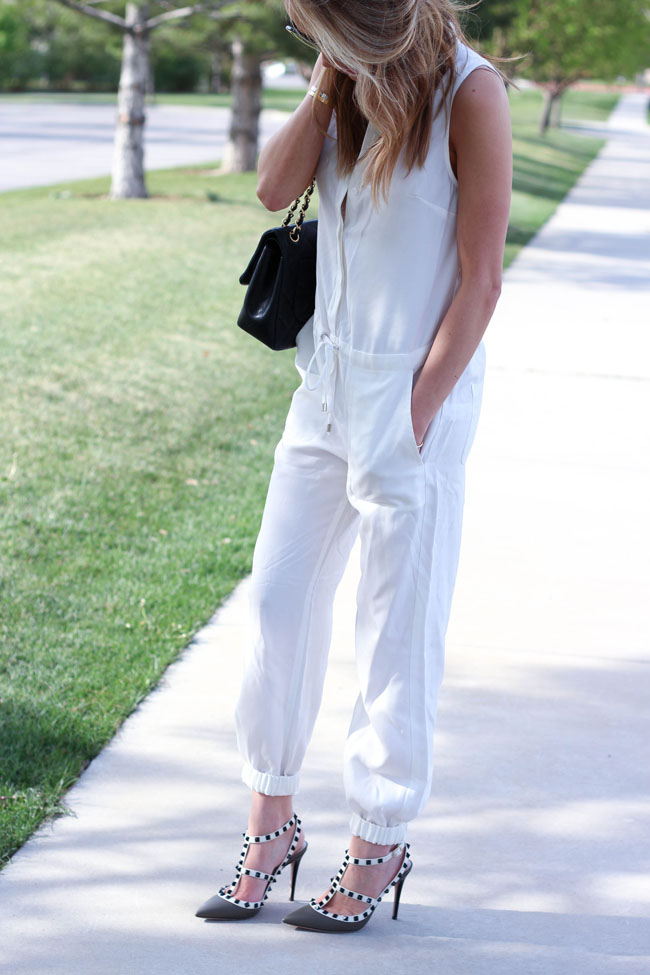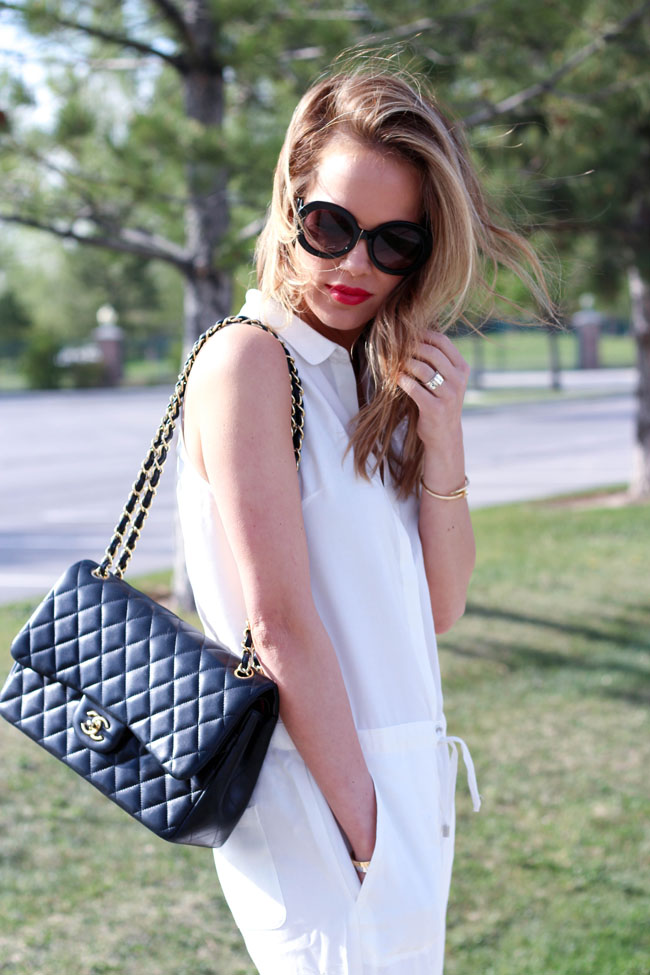 Army Green and Black Valentino Rockstud Heels
Asilo Purity Jumpsuit (similar style)
Prada Oversized Baroque Sunglasses 
 For some reason this white jumpsuit by French Connection has me singing Everybody's working for the weekend (or midweek considering it's Wednesday).  When I pulled up these pictures, I sang it.  When I put together this post, I sang it.  TBH I am not quite sure why! Maybe because I look a bit like a fancy painter in it?? Extremely random, I know.  Perhaps I've watched a little too much cheap television tonight and it's making me crazy.
Speaking of Cheap Television! My guilty pleasure was The Real Housewives of Beverly Hills.  Now, I have become addicted to the entire series (well almost).  I know it doesn't necessarily make me a better person, but I like to tell myself that maybe I am becoming more street smart??? lol.  Funny thing is now my boyfriend is into it.  It started with him over hearing me watch it and laughing here and there. Then it turned into "lets watch it together." Now he gets his feelings hurt if I watch it wo him (he shall remain nameless bc I don't think he would like this confessional on his behalf)!
Now for the important stuff.  This time of year I am crazy over all things white. I can assure you I will be wearing this fly jumpsuit all summer long. It's so comfortable, chic and breathable.  Another reason I like it is because when I eat too much at a summer BBQ I can loosen the waist ;).
Have a great day!