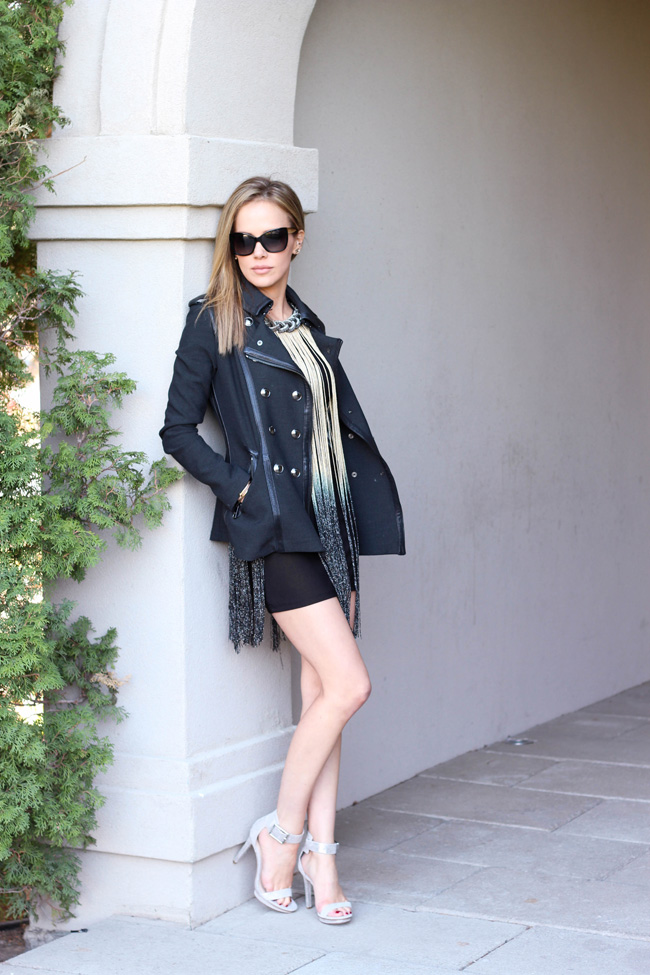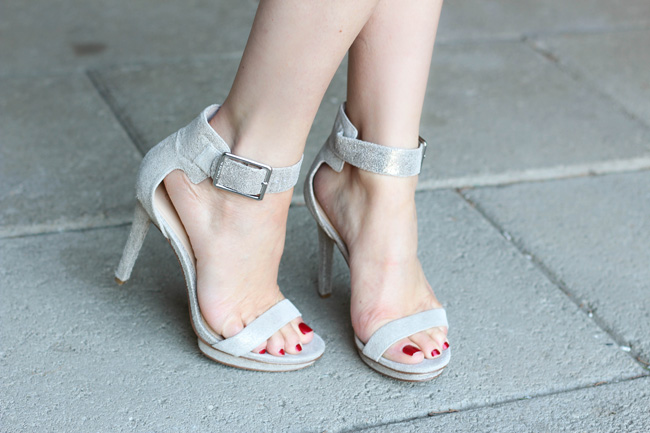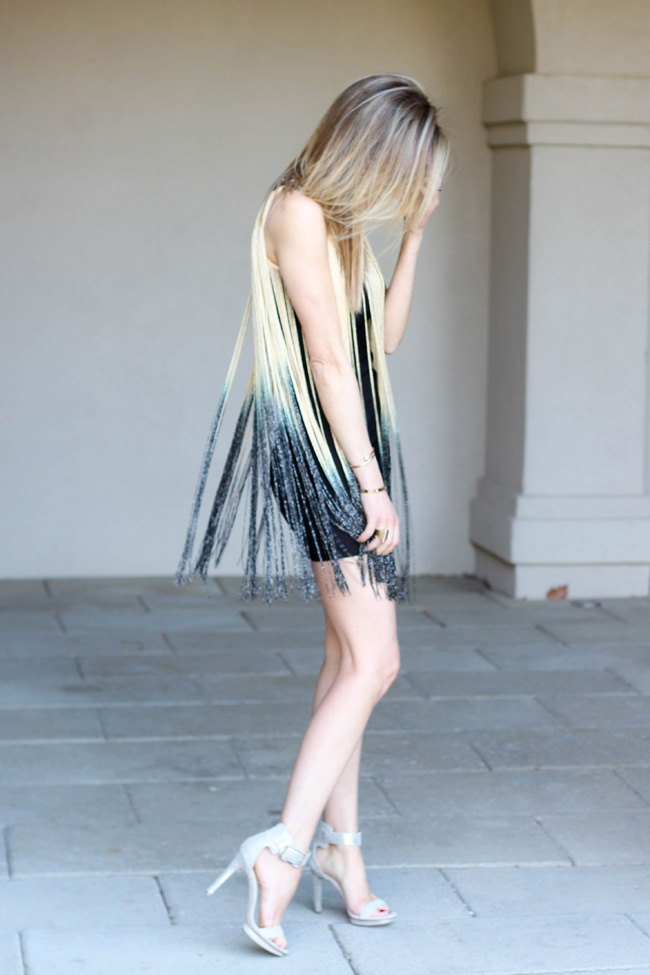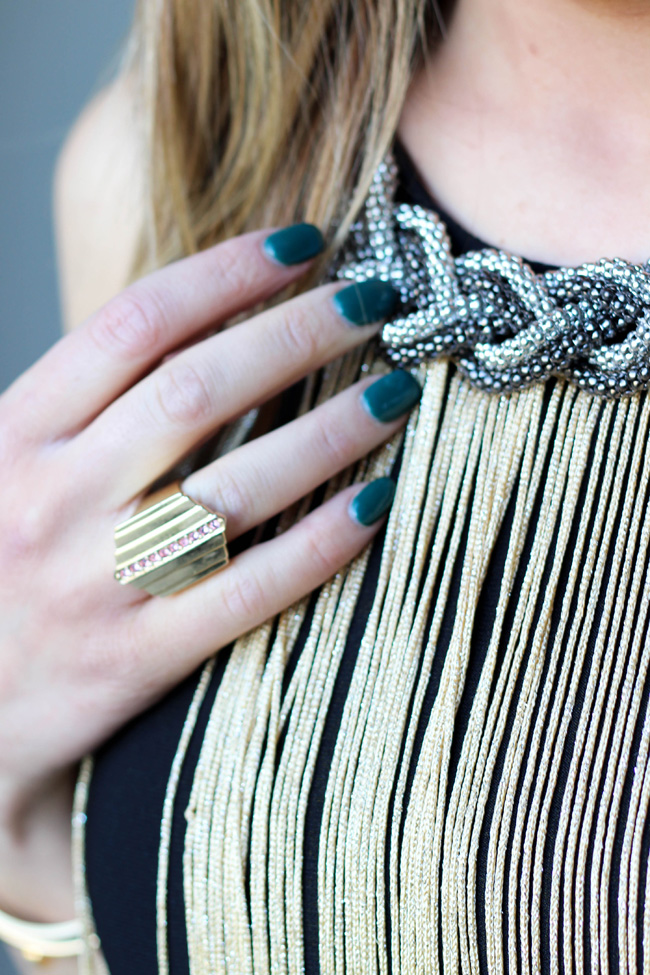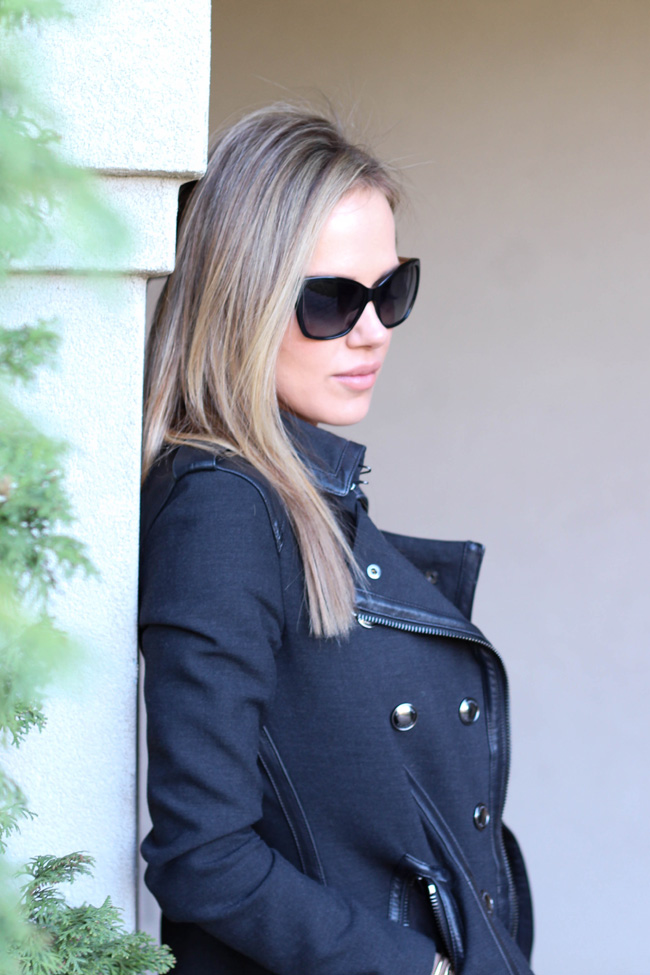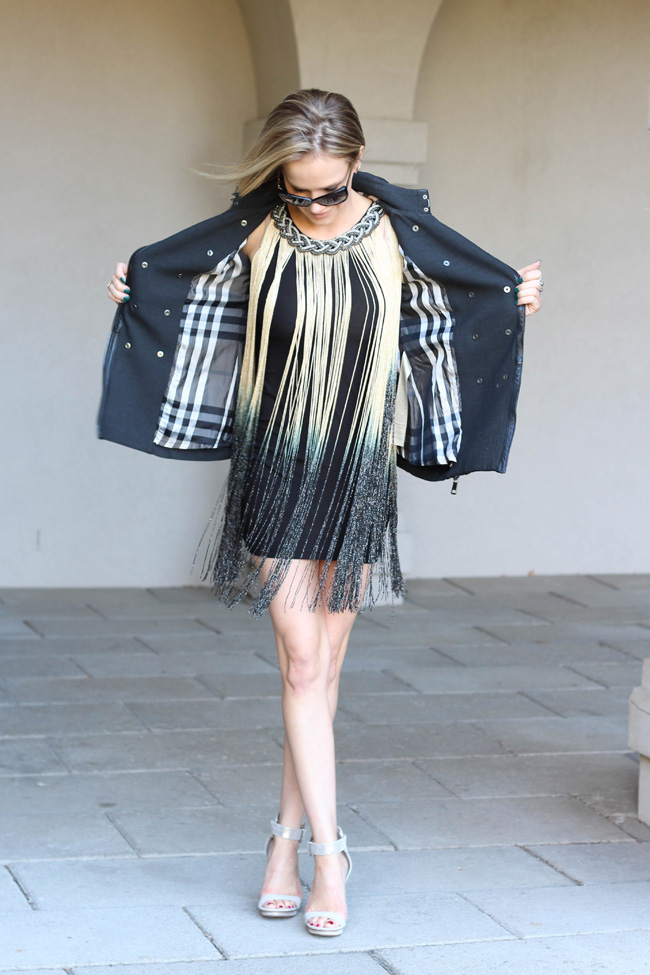 Chicwish Ombre Fringe Tassel Dress

Calvin Klien Vivian Strap Sandal 
Black and Gold Super Francis Sunglasses
Good day everyone! I wasn't able to post last week due to a chaotic schedule with the kids, but I am back and ready to share some awesome pieces I have received.
First I am starting with this amazing ombre fringe tassel dress by Chichwish.  Chicwish carries extremely affordable designer inspired pieces.  I remember what it felt like to be a starving collage student who would spend my last $50 on clothes or shoes.  I would go hungry to shop!! My mama was good about feeding me when I would visit, but other than that I was on my own.  Anyway, my point is that to this day I still appreciate a good bargain.  It's the 19 year old dancer in me that was always hungry after practice, but would roll into Tj Maxx instead (to this day I still love Tj Maxx).
This dress could be worn as a top, with black tights or leggings or simply bare.  I decided to pair it with a casual Burberry trench jacket.  I am repetitive in the sense that I love to pair opposing styles to create an unexpected yet put together look.