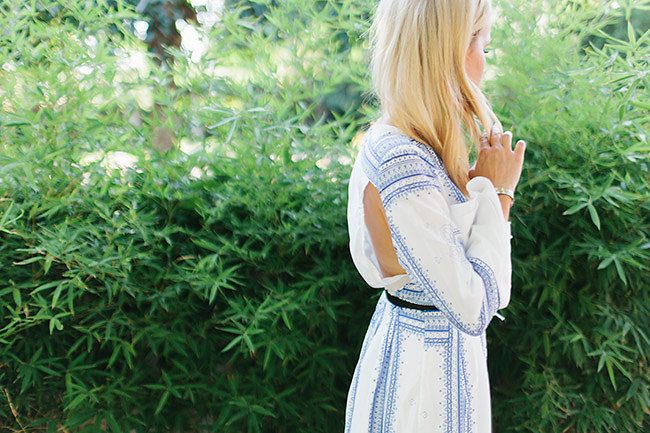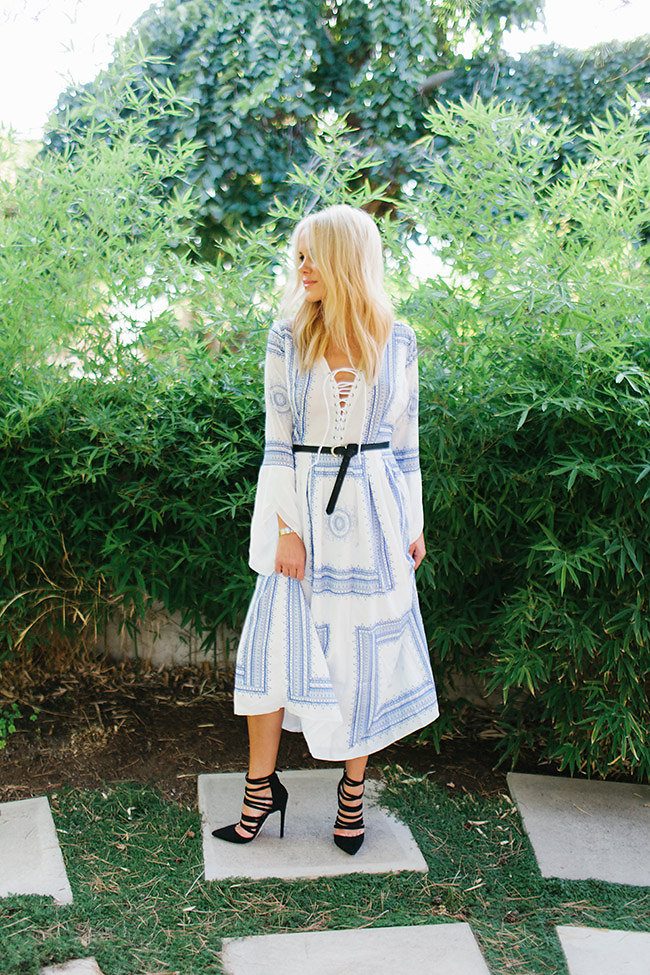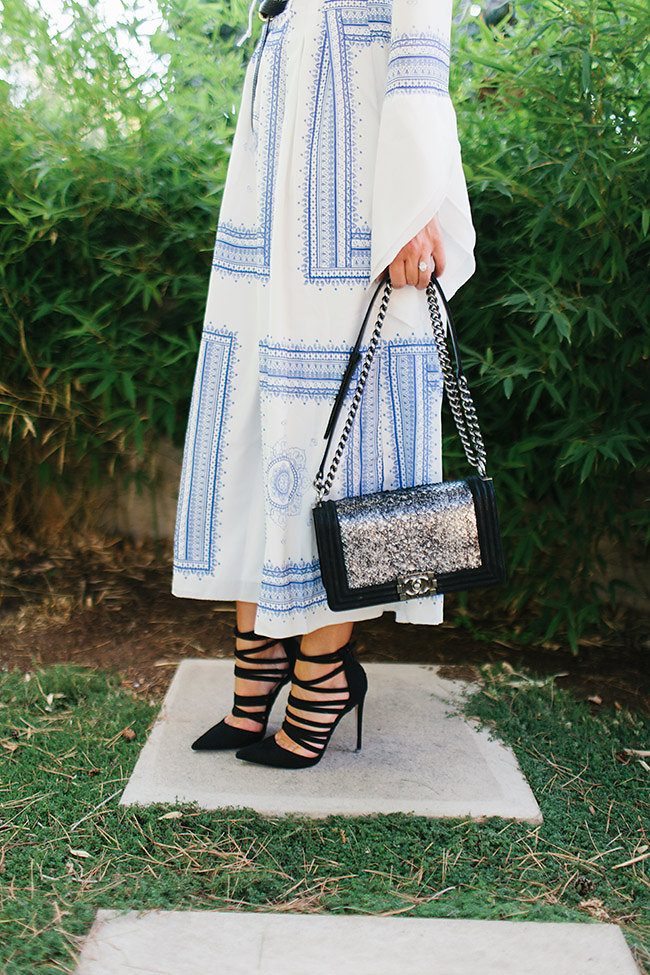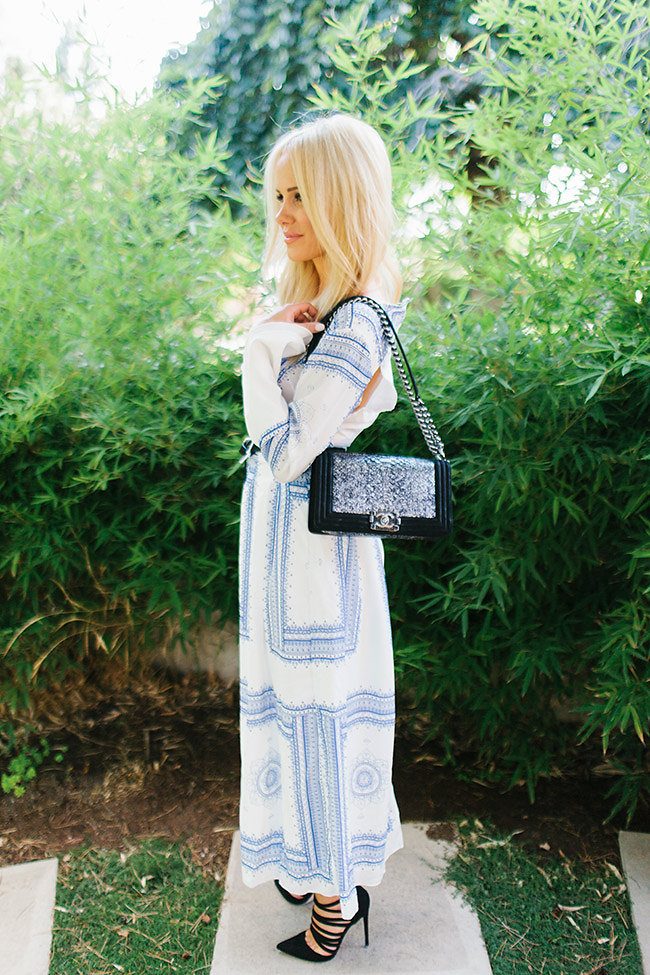 Sheinside Blue V Neck Bandage Print Dress
Asos Promote Pointed High Heels
Let's start the week off with some good news….minus the metallic Chanel boy bag, this look is under $150 head to toe! Ps. I'm still waiting for that day between Sunday and Monday where you get to go to the spa (Spanday??).
Today I am collaborating with the ultra trendy and affordable online boutique Sheinside.  Along with the big 70s push in fashion comes the lace up tie tops.  This lace up Sheinside V neck dress is very soft and feminine with subtle details that make it unique.  I especially love the breezy cutouts under the arms.  I paired the look with these ASOS criss cross heels to mimic the lace up tie top.  If you're mimicing in styling be sure to keep it simple. Mimicing can really complete a look and make you look like you know what you're doing!
I can't wait to share some new Fall looks and collaborations with you coming up in the next few weeks!
Have a fantastic Monday. xo
Photos by the talented Becky Kimball (love her)