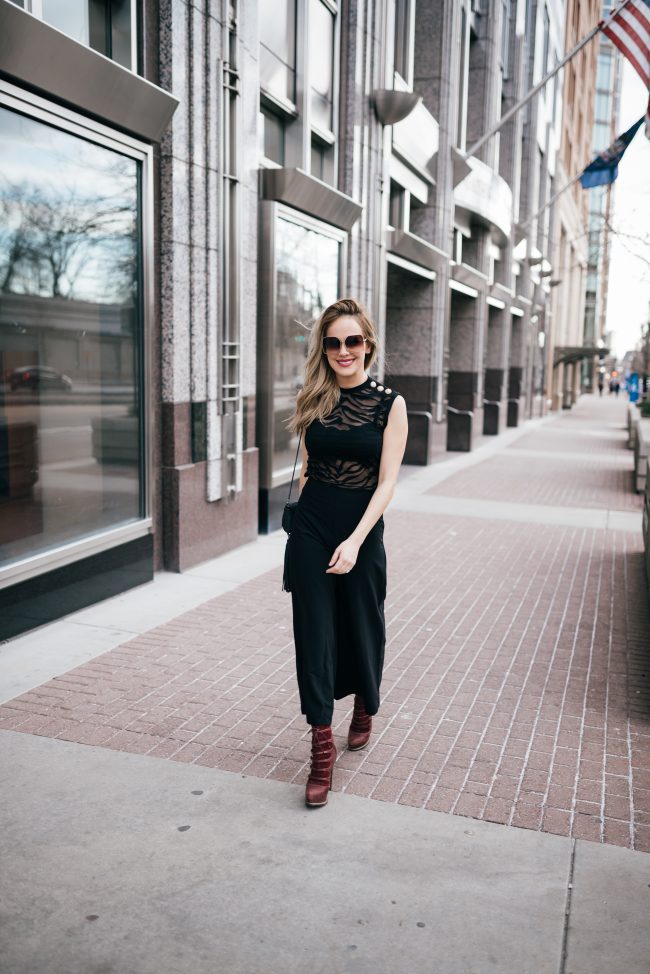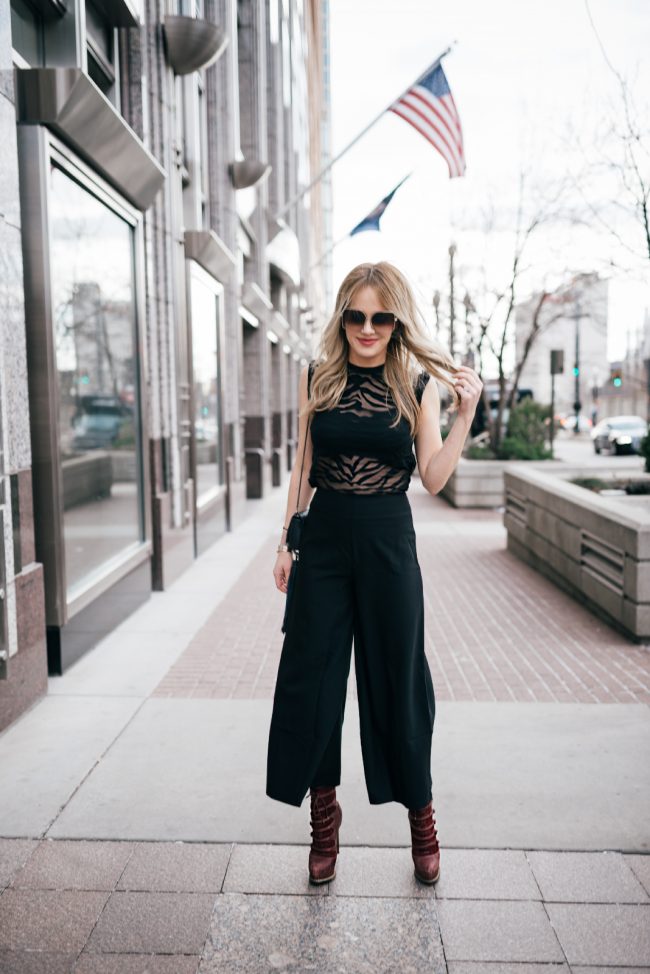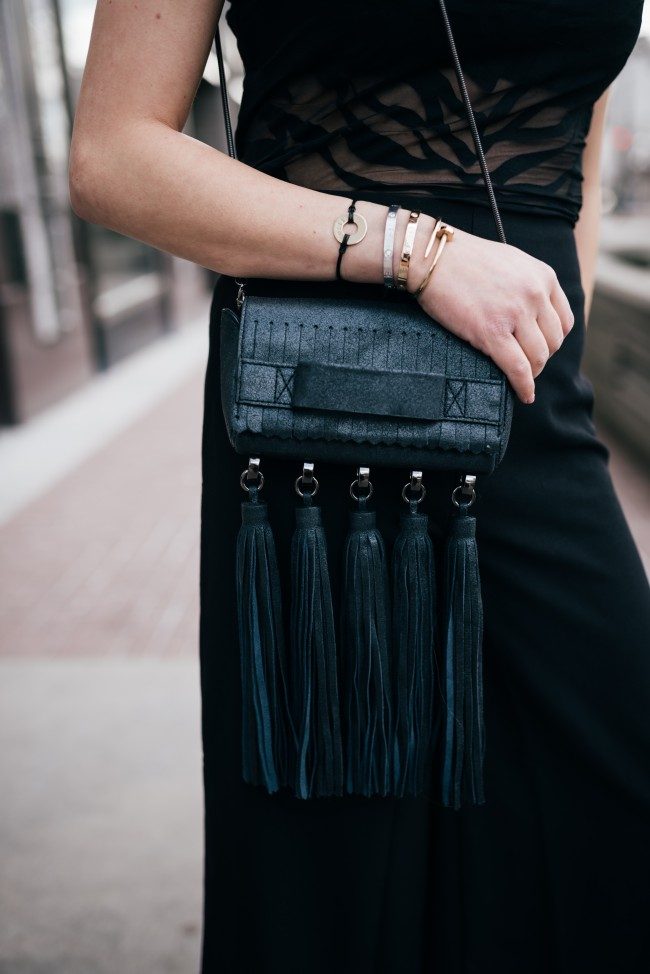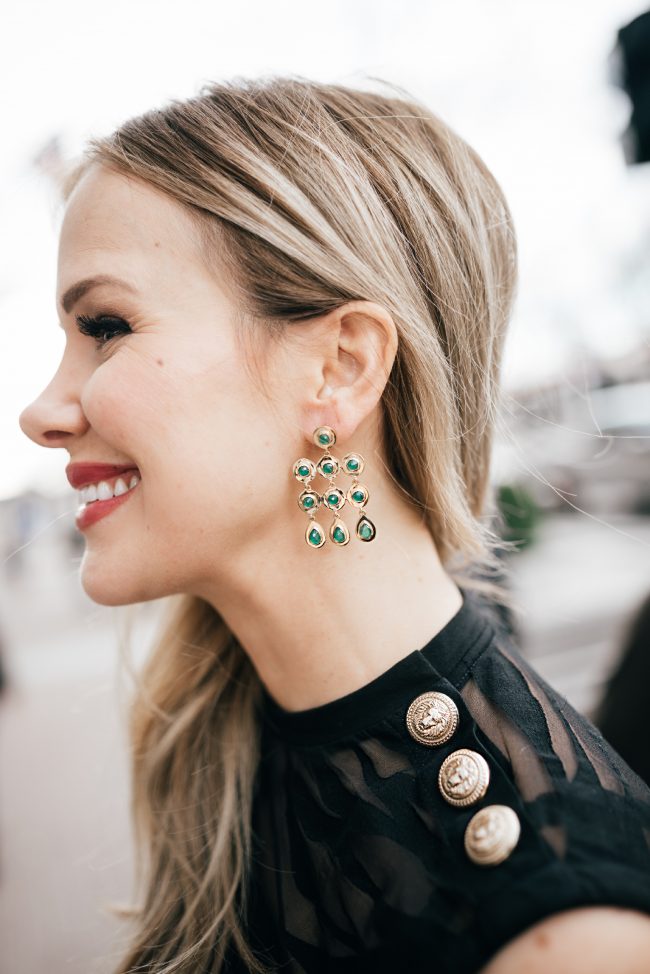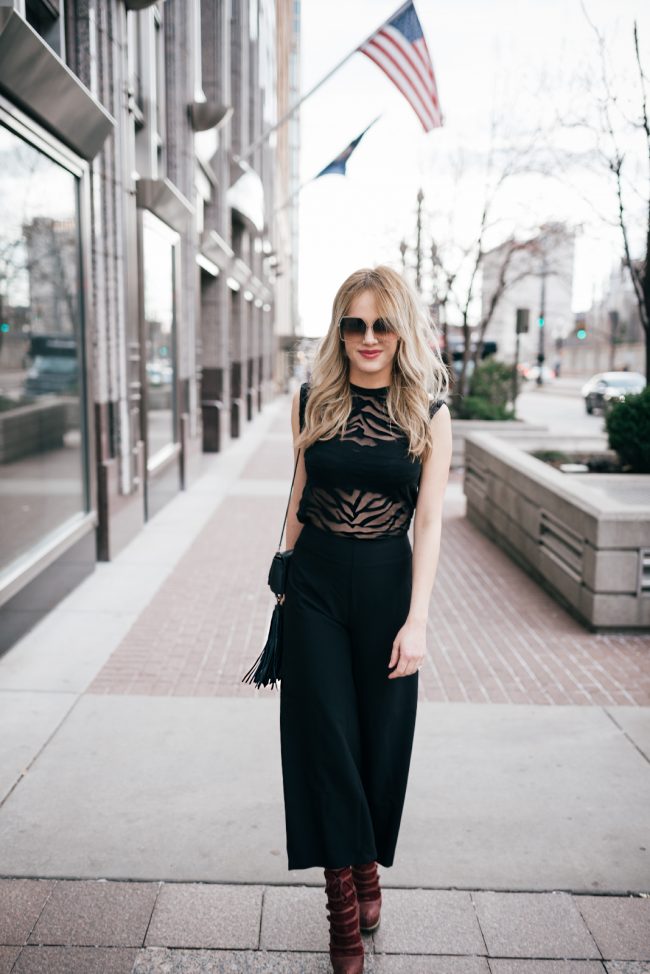 Balmain Sheer Tiger Tee ( I'm wearing size 38) 
Asos Love Culottes (similar style)
Zac by Zac Posen Claudette Fringe Bag (sale)
Margert Elizabeth Semi Precious and 24k gold chandelier earrings 
Hey everyone! I am so sorry to those of you who have been on my site lately and noticed things weren't working quite right.  I have been having technical difficulties which is a huge pain for someone not so tech savvy (high five creative types).  Luckily, I think we have the problem fixed now, so all is well! I am back in black Balmain!
Today I am sharing a piece from one of my favorite designers.  Balmain is one of the most coveted designers of our time.  The fashion house was started in France by Pierre Balmain in 1914 (ok now I feel like I'm writing a history paper).  In 2011 Olivier Rousteing was named creative director and the rest is hollywood, runway and editorial history.  Balmain focuses on the finest aspects of French couture with an Asian influence.  They are glam, gorgeous and highly exclusive (with those prices they can't help but be).
Those of you who know me know I love to mix high end with affordable.  My top may be pricey, but my bottoms are cheap (not my booty, that ain't cheap). These on trend crop flare bottoms are under $40.00. I topped the look off with a fringe Zac by Zac Posen Claudette bag my sweet girlfriends gave me for my birthday and some Dior lace up boots.  Lastly, I am wearing an amazing pair of Margret Elizabeth chandelier earring that are giving me complete Dolce and Gabbana runway vibes.  Best part is they're semi precious, dipped in 24k gold and a lot more affordable than Dolce.
I hope I've inspired you somehow today!