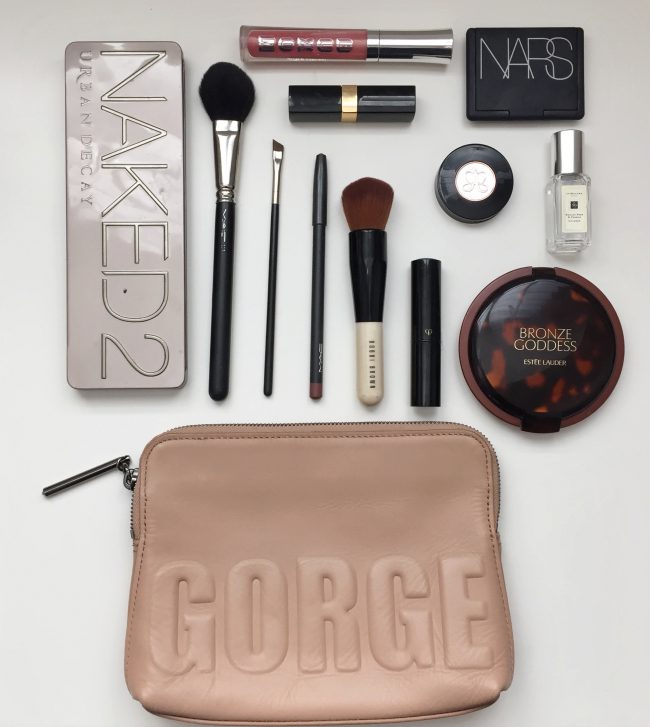 Chanel Rouge Coco Ultra Hydrating Lip Color in Mademoselle 
Anastasia Beverly Hills Duo Brow Powder
Estee Lauder Bronze Goddess Bronzing Powder 
Bobbi Brown Full Coverage Face Brush 
Cle du Peau Concealer in Beige 
Urban Decay Naked2 Eyeshadow Palette
Jo Malone Wood Sage and Sea Salt Cologne 
Today is a good day! Not only did My girlfriend Meggan launch her new and highly informative beauty blog MyMuggs.com, we are collaborating on an article sharing my everyday makeup routine!
 Meggan has been the go to makeup girl among her friends (including me) for years. Because she has tried and read almost everything regarding beauty, she is great at recomending products that shine and warning you of those that don't.  You can count on Meggan for an honest review.  She doesn't want to waste anybody's time or money.  Trust that she has already done that leg work for you.  My favorite part about her articles are her clever, brief and informative reviews.  If you are looking for a specific beauty product (ex. foundation) she will share the top products from each category (based on reviews, her experience and research) and what each accomplishes.  I love her and know you will too! 
Like I mentioned above….to introduce you to her brand new site, we collaborated on my everyday makeup routine.  These are the products I use most (usually 4 times a week).  If you'll notice there is no mascara.  Sure, call me lazy if you want, but I honestly enjoy a naked eye most of the time.  These are the items I can't live without and I've tried almost everything!  See the full article and why I recommend these products on MyMuggs.com.