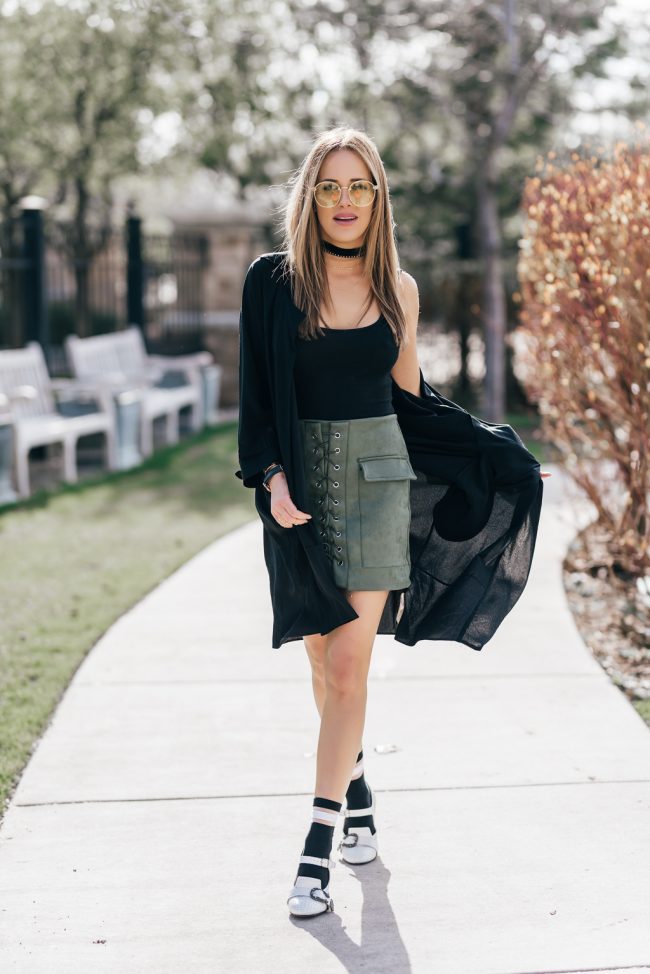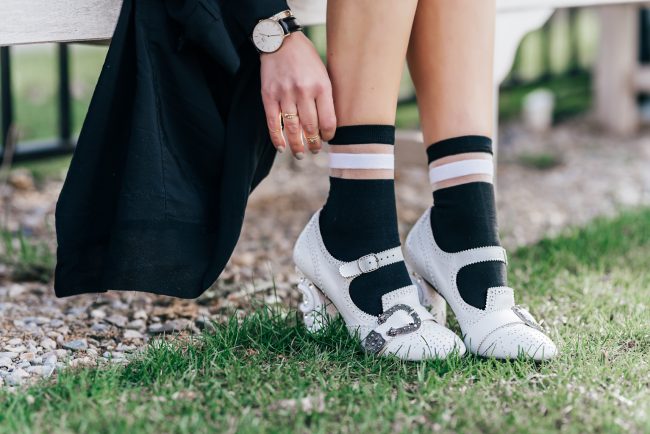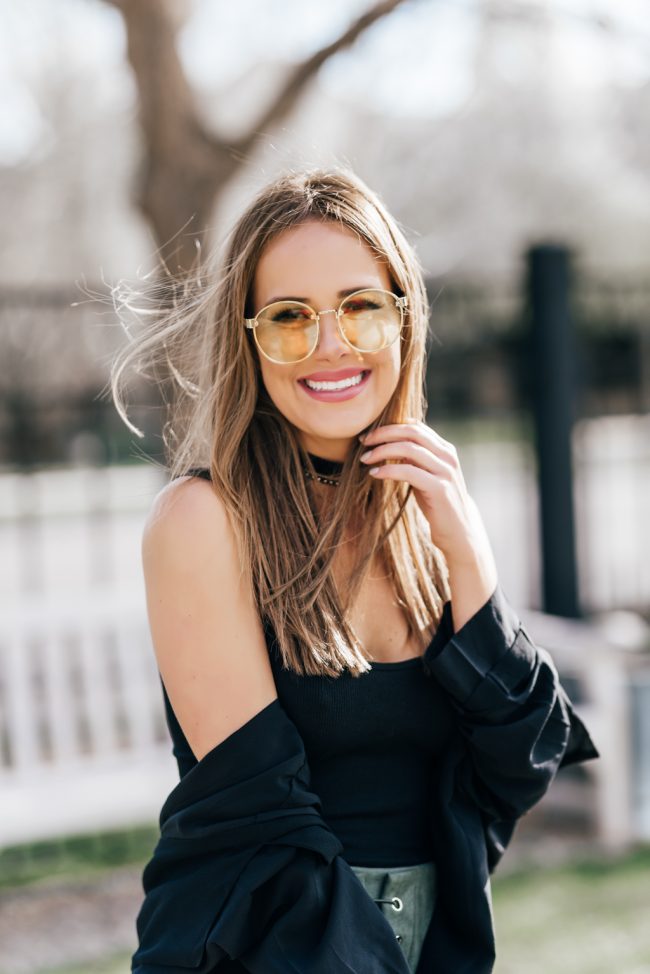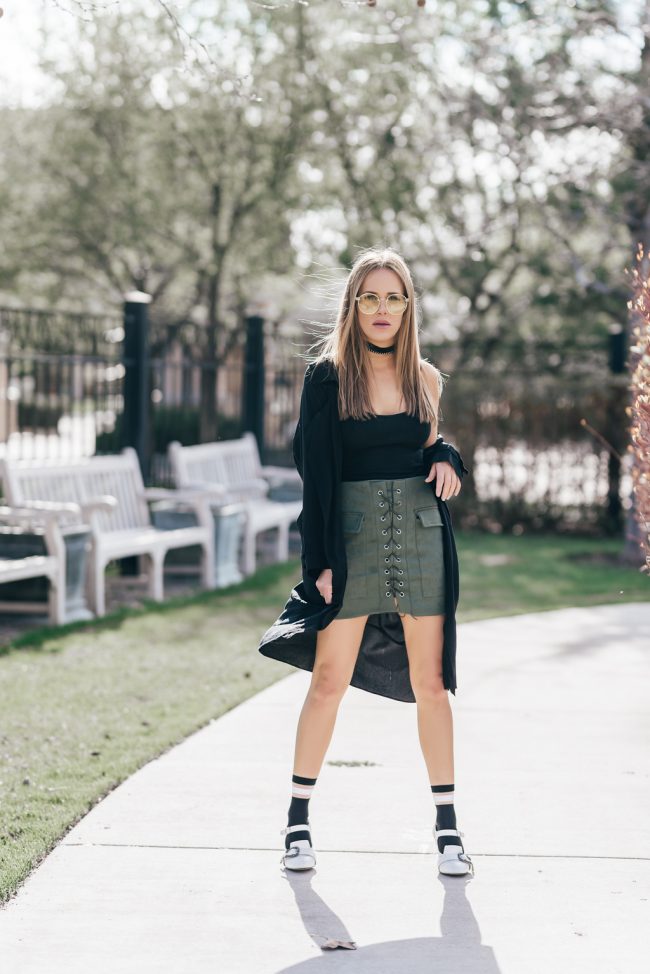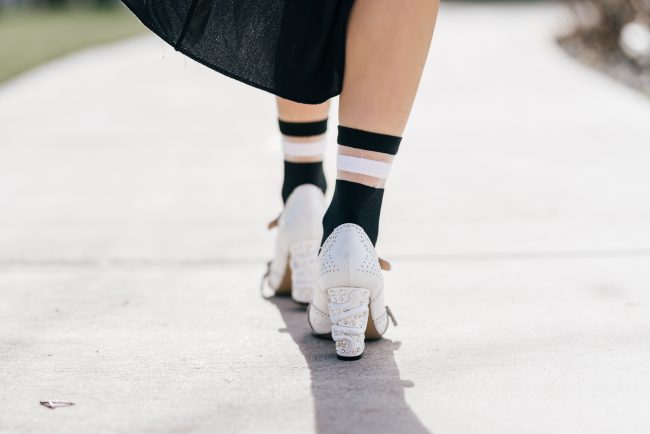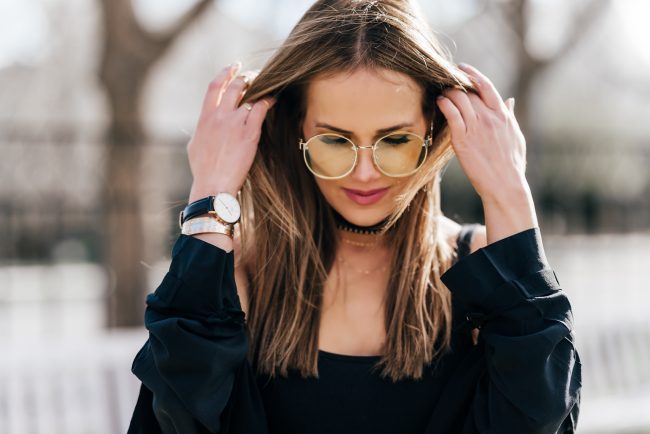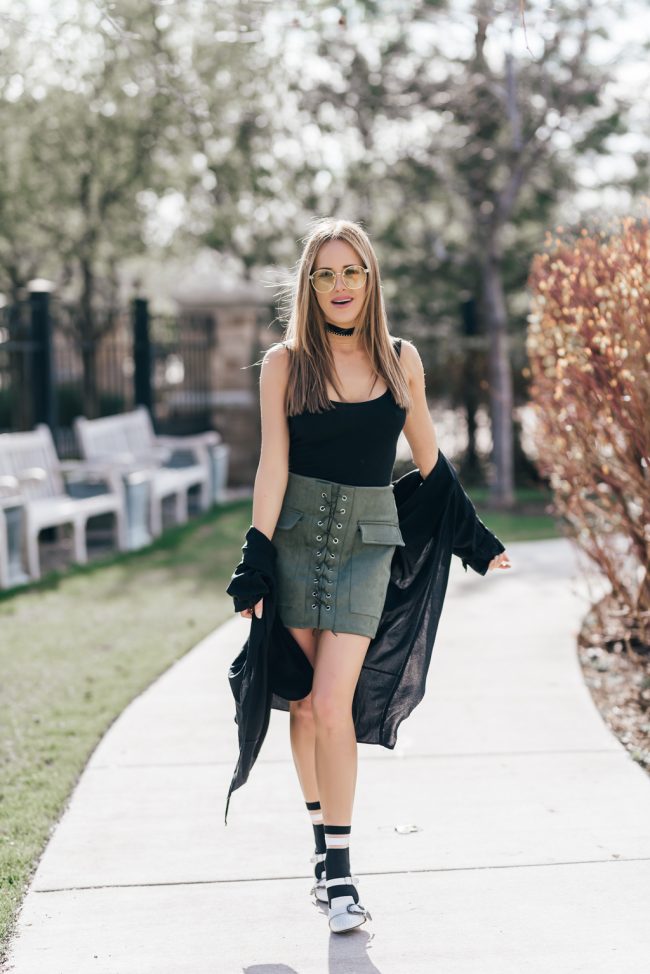 Gucci Queercore Embellished Heels | ASOS Stripe Socks | Romwe Laceup Eyelet Dual pocket | Miss Selfridge Square neck bodysuit | Jeepers Peepers yellow Aviator Sunglasses | T and J Designs Velvet Three Layer Choker
Good morning friends! I am writing this post at 35,000 feet above the land down under.  I have never been to Australia, so it's going to a lot of fun! I followed my hubby here to support him during a long week of work and then some play. In the meantime I am excited to be sharing this socks and shoes street style look with you!
Today I am sharing this incredibly affordable Romwe lace up skirt and fancy as you know what white Gucci Queercore ( yes that's what they're called) heels.  One of my very favorite ways to style is mixing high end with affordable fashion, hence The Fashion Fuse.  One designer piece elevates your entire look! Too many designer pieces makes you look like a disaster! All things in balance.
Sock with shoes (even sandals) are pretty on point right now.  ASOS has a lot of fun and affordable pairs.  I think my sons need to adopt the socks and shoes street style concept, because I am constantly yelling "SOCKS AND SHOES BOYS!" Now they have written permission to yell it to me!
Have a great day my friends! Follow my Australian journey on IG and IG Stories! xo