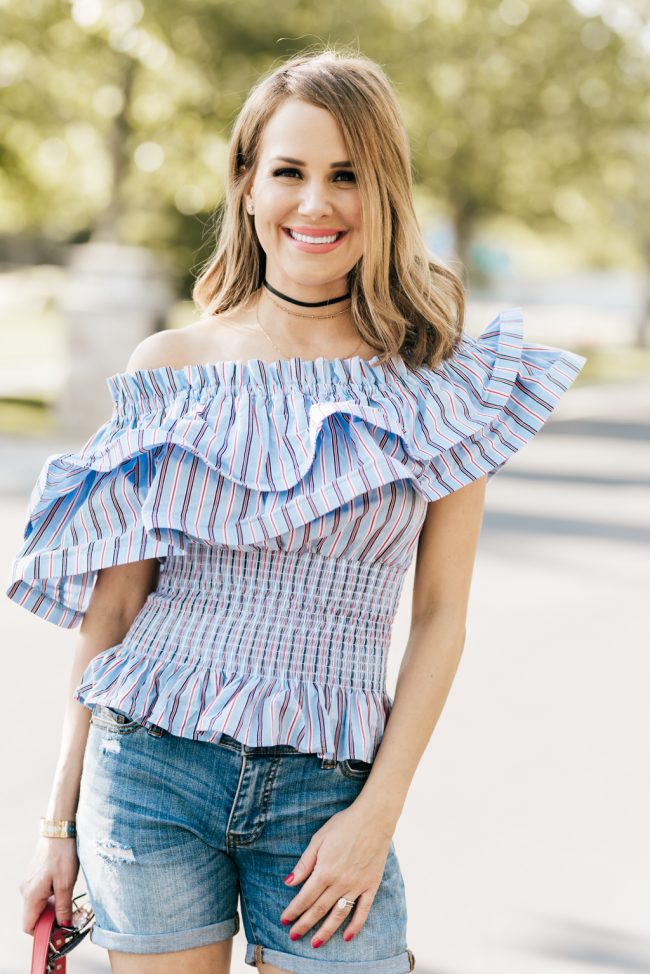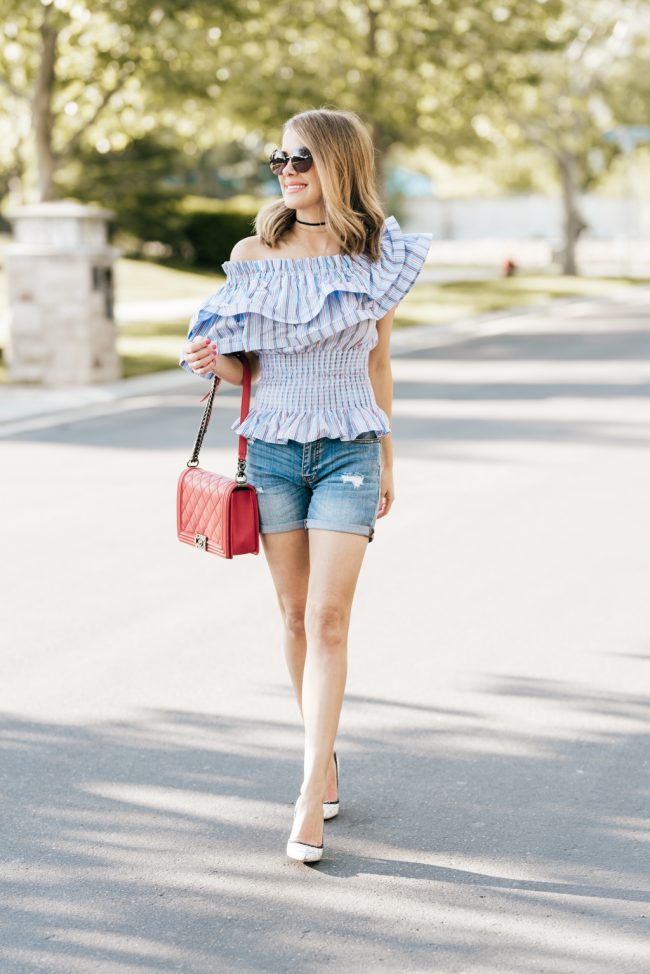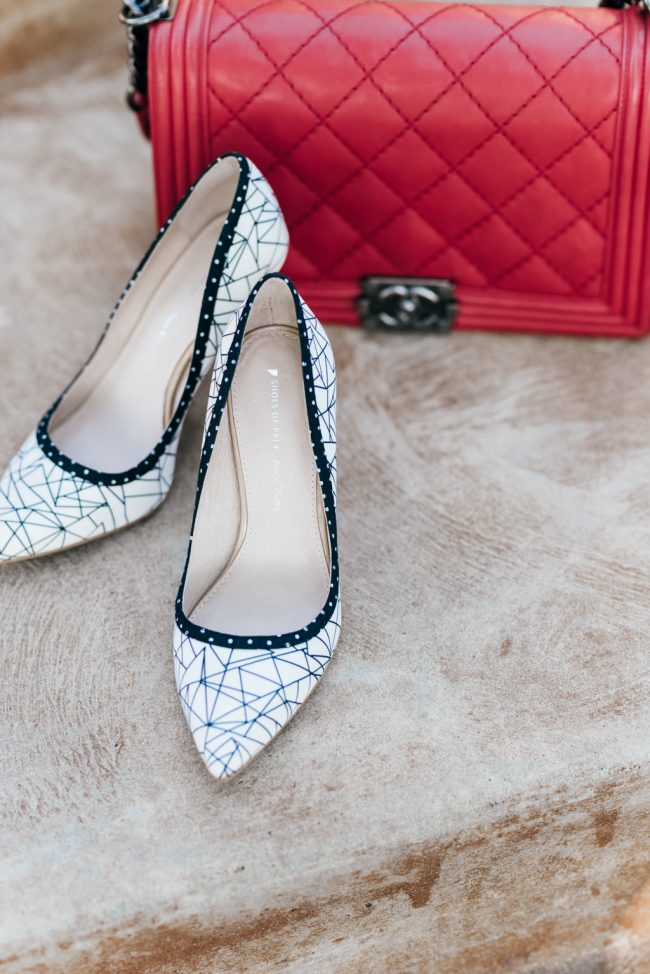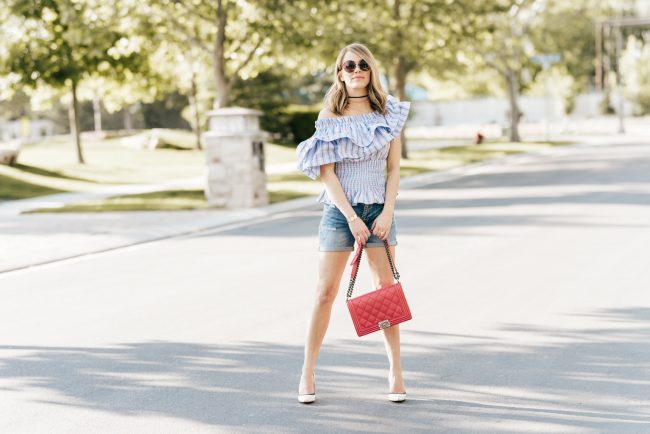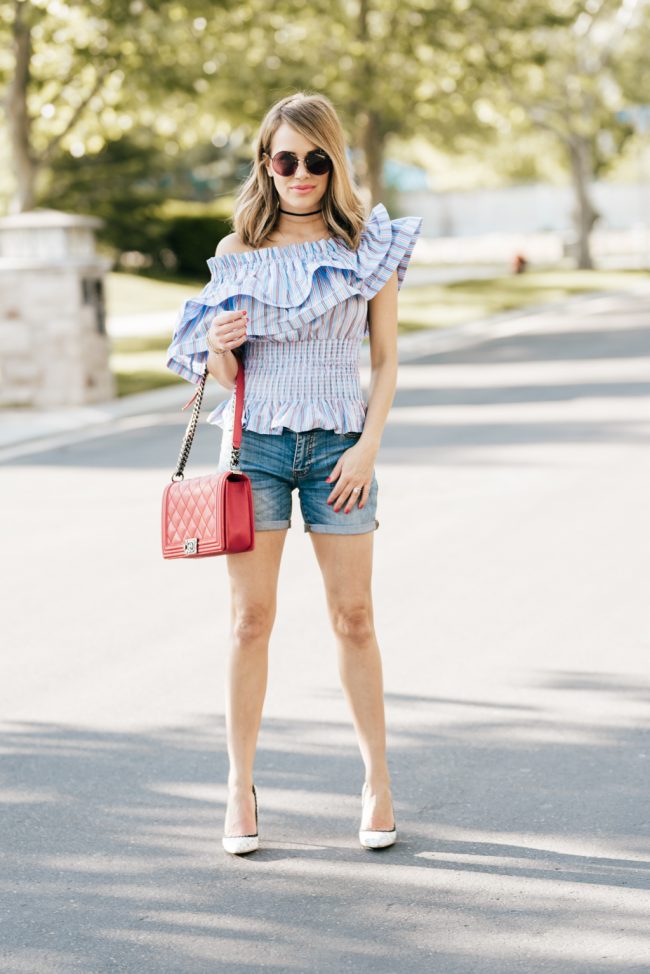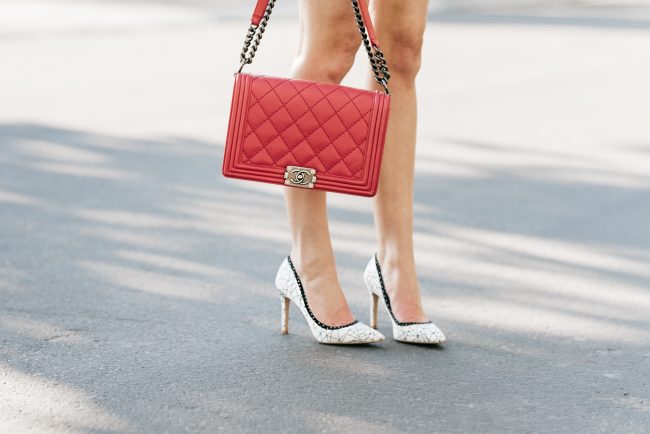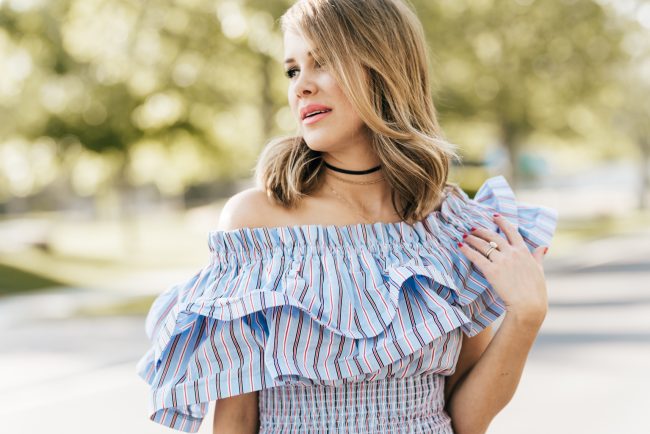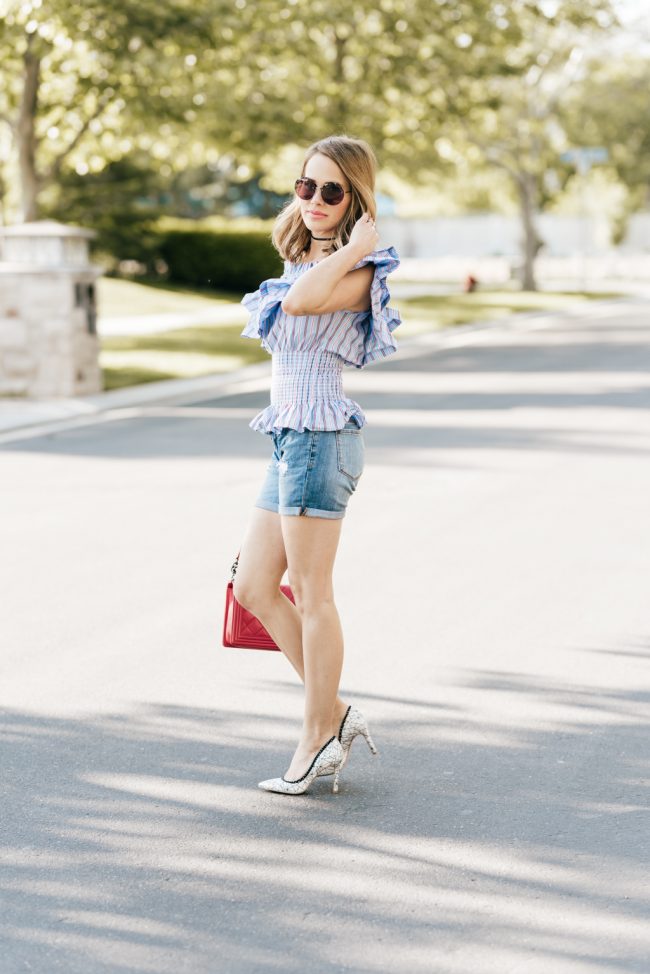 Storets Evie Ruffled Off The Shoulder Top | Create your own Shoes Of Prey | AG Cuffed Hailey Denim Shorts | Preowned Red Chanel Boy Bag | Darleen Meier Suede Choker with Three Chains | Oliver Peoples Nickol Plum Round Sunglasses 
Good morning friends! I have a treat for you today. I am featuring a statement summer top under ninety nine dollars (double high five)!  I wore this Storets Evie ruffle off the shoulder top during my resort wedding in Lanai, HI and received so many compliments!  This is one of those tops that tricks people into thinking you could have spent a fortune.  Storets has so many fantastic, on-trend items that don't break the bank.
Guys, I am so excited about my recent partnership with Shoes Of Prey!  I was able to design my own pair of shoes! With Shoes Of Prey anyone can create their own custom pair of shoes.  The coolest part is that you can add your own label inside…so cool! To get your own Custom label at no addition cost use code FashionFuse! It will save you $75.
 If you have a special event coming up that you need the perfect pair of shoes for, SOP has so many different options to meet your needs.  I decided to do something unpredictable and out there by mixing two wild prints.  They remind of a cool Kelly Wearstler sculpture.  This collaboration reminded how much I want to create my own line sometime in the near future (yay).
Every girl needs a good pair of distressed denim shorts.  I like AG's cuffed Hailey short.  They're not too short (no one wants a va-jay jay shot) and not too long.  Revolve.com has several great options.
I rounded out this look with a Darleen Meier suede and chain choker and my red Chanel boy bag.  These round plum sunglasses were a great option to throw a bit of modern in the mix.  Thanks for checking out my statement summer top under ninety nine dollars look! Come back soon..xoxo
Don't forget to use code FashionFuse to get your own free custom label inside your Shoes Of Prey!