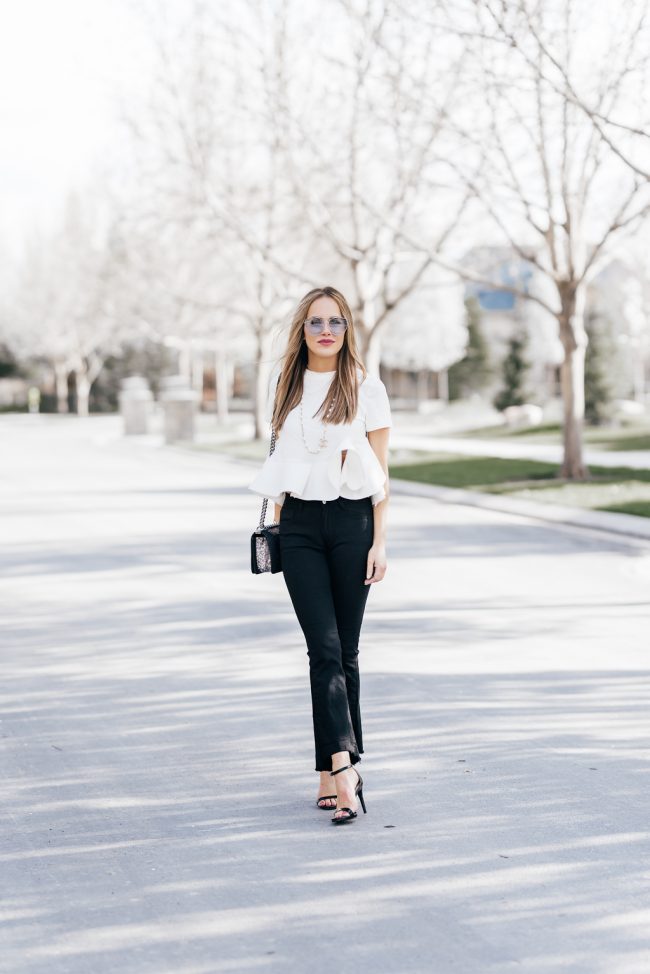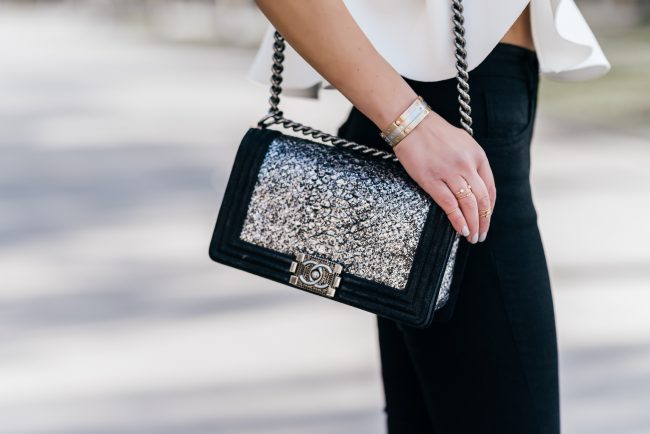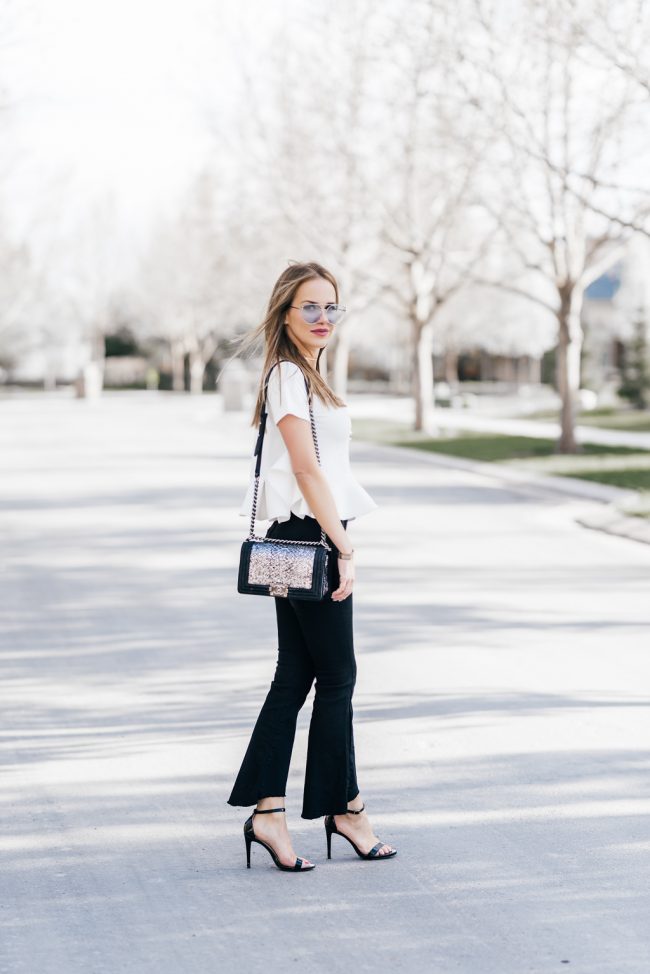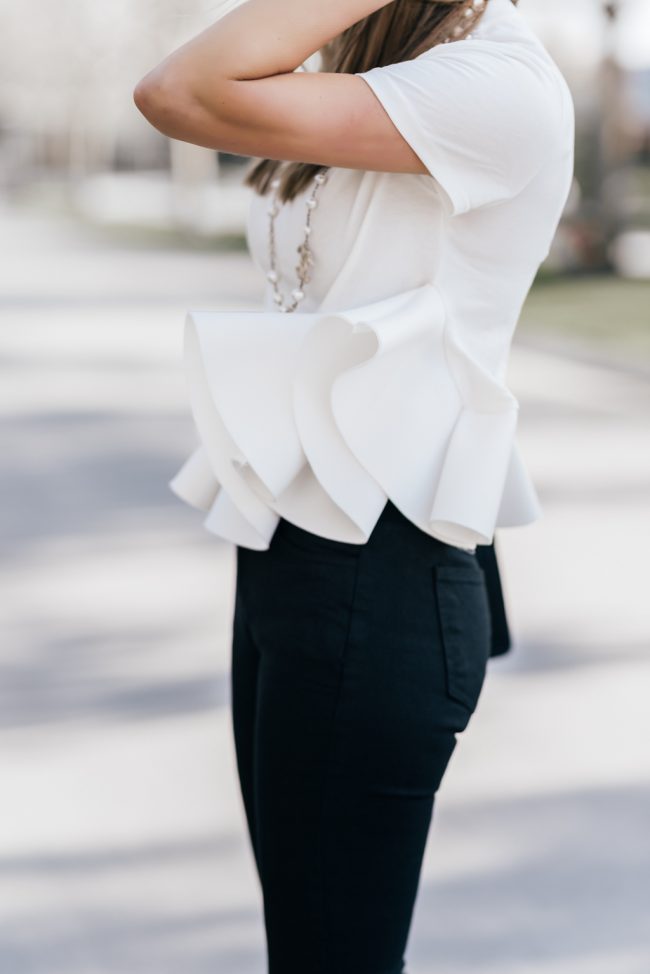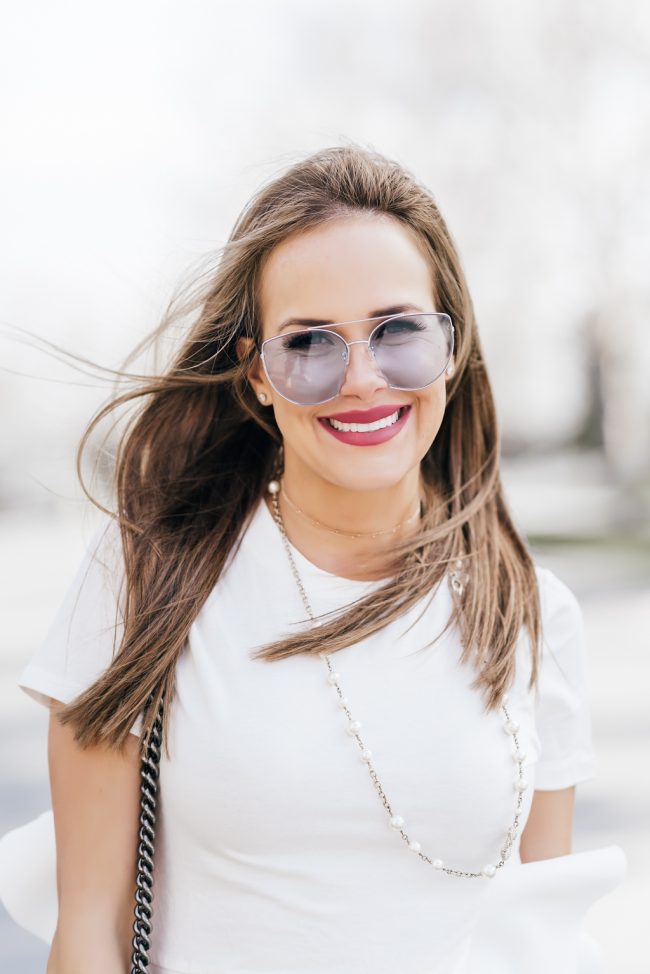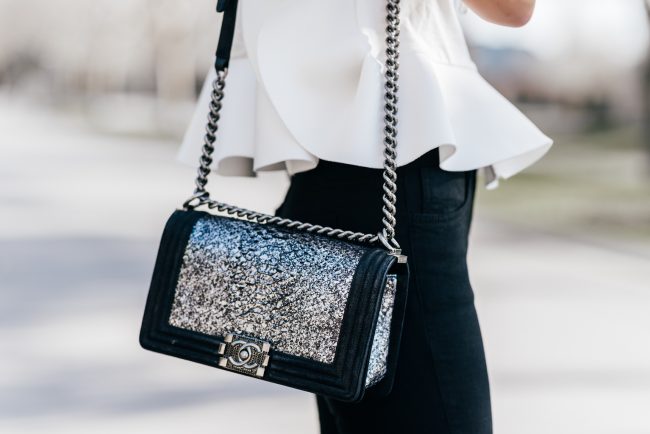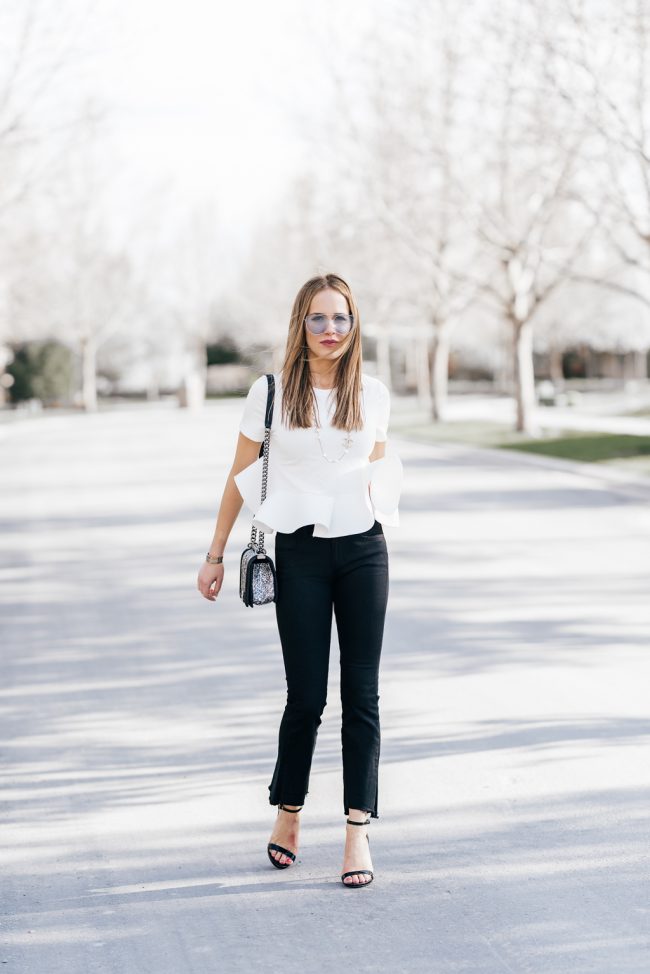 Romwe White Ruffle T-shirt (under $25) | Storets Flora Frayed Flare Crop Jeans | Zooshoo J. Adams Ankle Strap Sandals | Asos Jeepers Peepers Blue Lens Sunglasses (similar style) | Preowned Metallic Chanel Boy Bag (similar style)
Good morning friends! Today I am sharing an updated take on t-shirt and jeans and how to wear them.  This spring/summer look features a ruffle T-shirt by Romwe and flare crop jeans by Storets.  Both Storets and Romwe just happen to be easy on your wallet too (high five)!
In this updated take on T-shirt and jeans look I simply pulled together a couple of  spicier options rather than you're old predictable T-shirt and jeans.  Don't get me wrong, I am the queen of a T-shirt and jeans (replace the word jeans with leggings *gulp).  I just think it's nice to mix it up and try something a little bit outside of your comfort zone.  With just a swap of the shoes, this look is perfect for day or night!
I don't know about you, but I hate wearing denim that goes to my ankles in the summertime.  It makes me feel hot and clauster (my family slang for claustrophobic)! These Storets crop flare denim jeans are a lot more breathable at the ankle than your typical denim.  I would recommend taking a size up because they do run quite small.  Pair this look with a designer handbag and the whole outfit is instantly elevated!
I accessorized this updated tee shirt and jeans look with my Chanel pearls and some ASOS blue colored lens glasses.  I love the unique shape of these summery shades.
Have the best day! xo