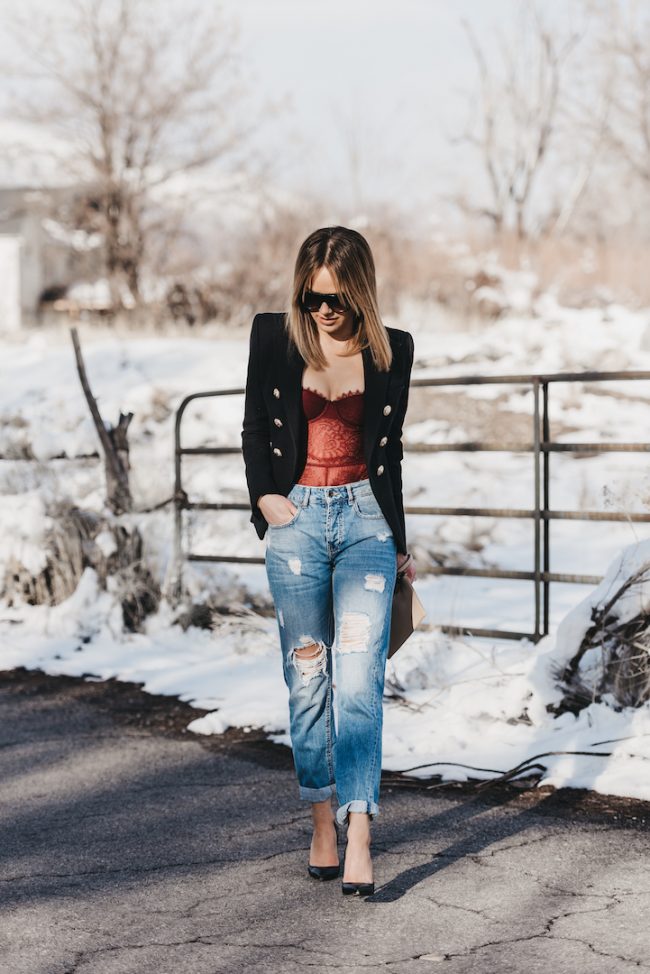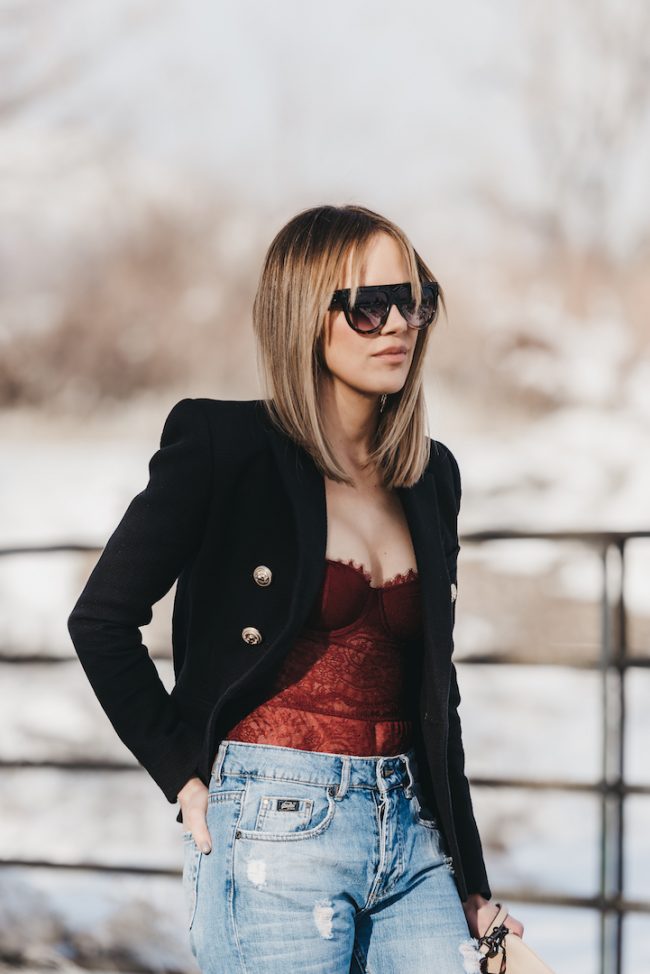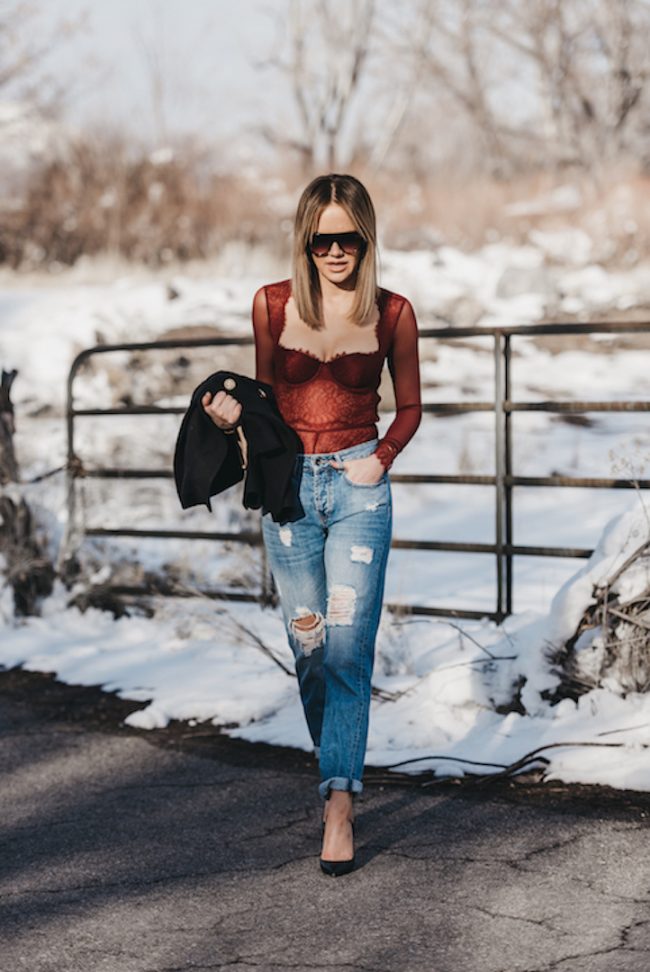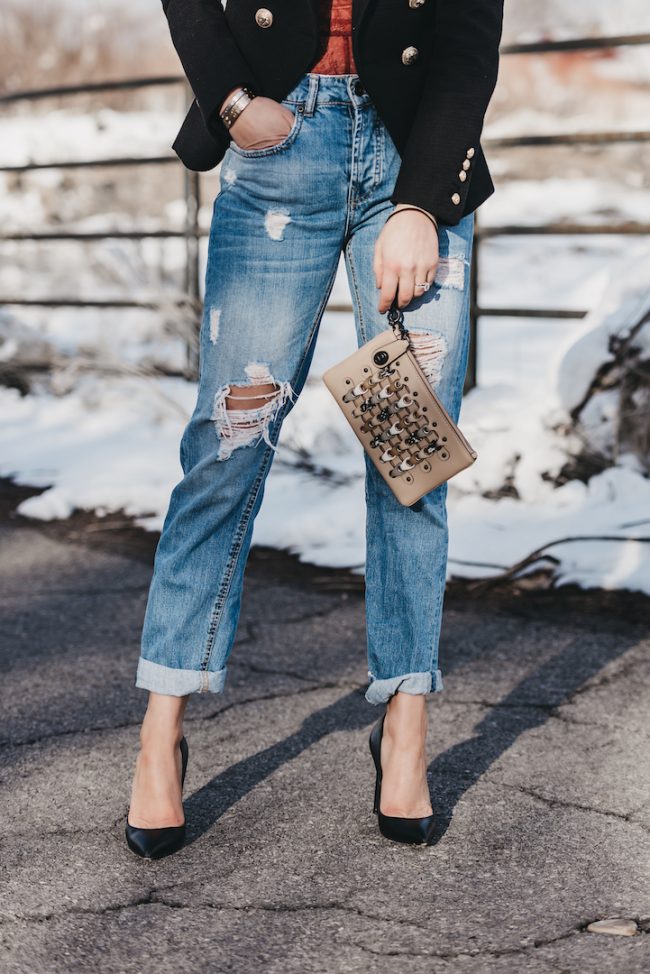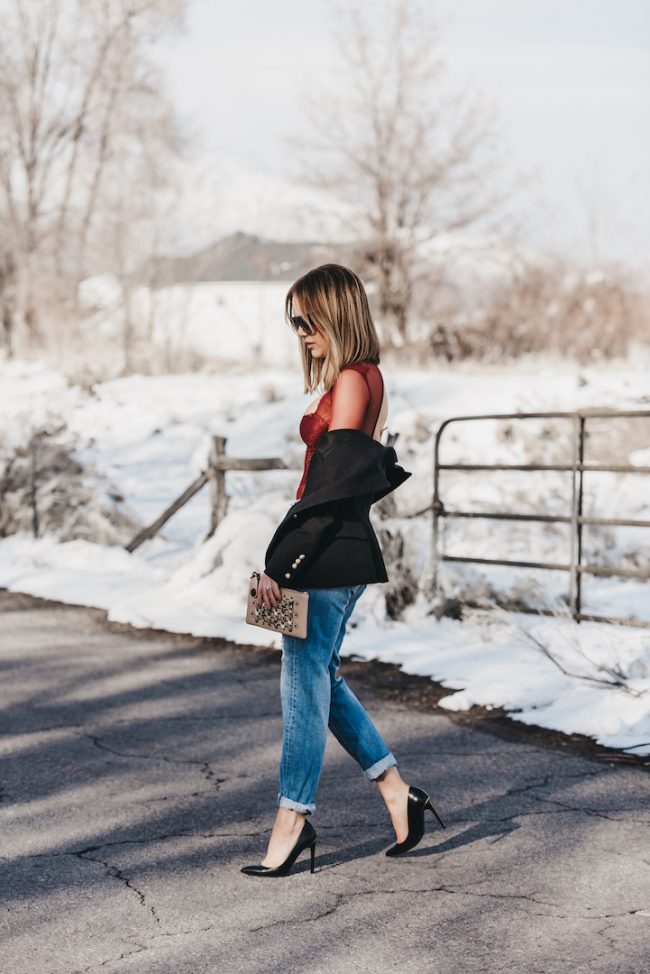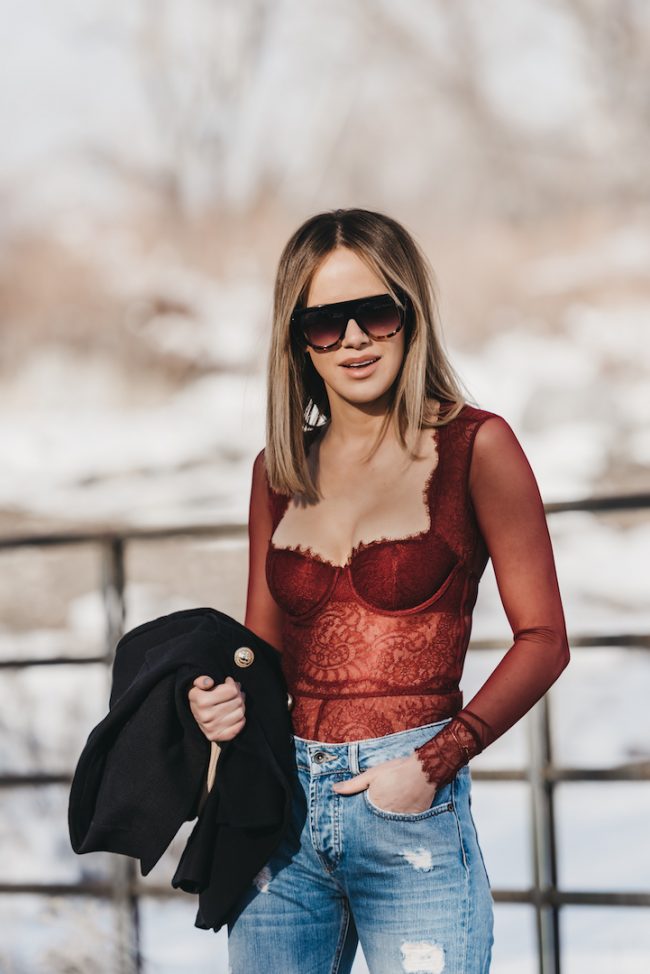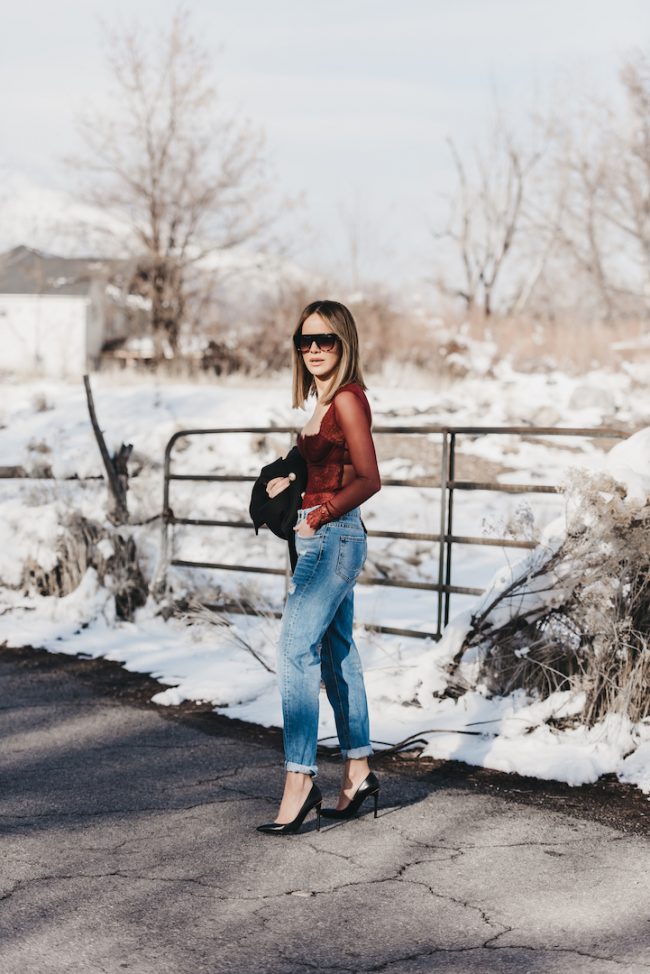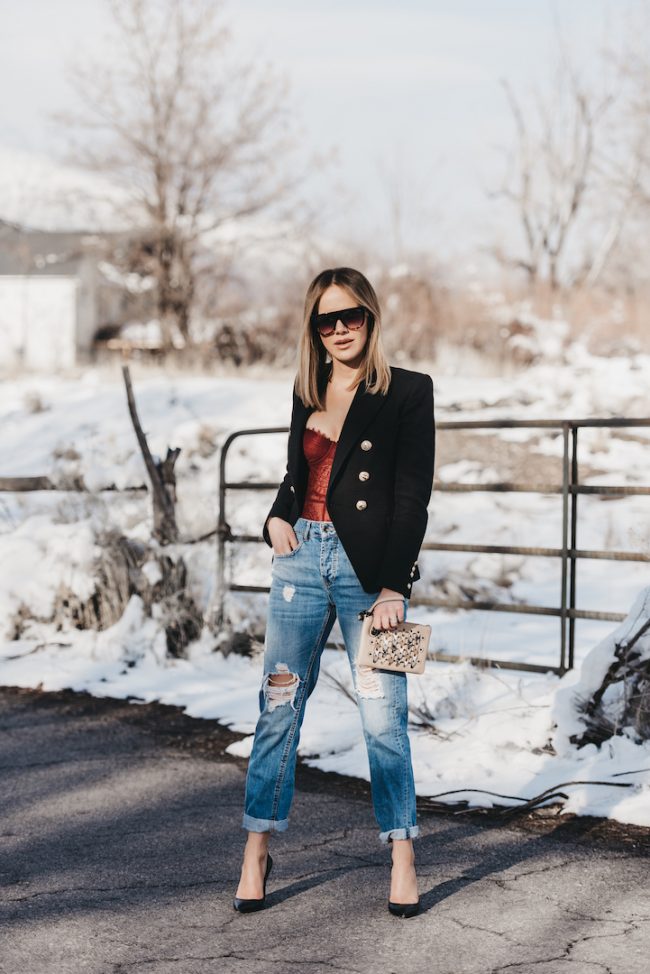 Happy weekend! Is it spring break for you too?! On Monday we are headed to Hawaii for five days. Can't wait! Swim, relax and eat on repeat! Before I take off, I am sharing this lingerie as streetwear look with you. Who knows…maybe an item you already have in your no kids allowed drawer is waiting to be styled!
Victoria's Secret Lace and Floral Teddy (similar) | Other Teddies and Bodysuits | Citizens Of Humanity High Rise Classic Fit Jeans (similar)| Black Balmain Double Breasted Blazer | Christian Louboutin Pigalle Follies Pointy Pumps | Celine Flat Top Sunglasses | Coach Tan Embellished Wristlet Clutch 
Since I had a fever on my first Anniversary, I am sharing with you what I never got the chance to wear. Yes, I know an oversized Life Is Good t-shirt, leggings and pasty white skin is super hot, but I am still bumming that I never got to wear this look on our love da….and eat at Carbone. TBH my husband is such a care taker, that in-between medicine runs and temperature checks, we were able to SOME quality time together.
Because I am not one to dress overly sexy, this is about as racy as is gets for me.  If the idea of having your body on parade stresses you out, try a classier teddy or bodysuit with a cardigan or blazer over the top for extra coverage. May I recommend the Balmain double breasted Blazer in the photo above? It's closet staple that you'll wear again and again. Check out how I styled a night slip and lace bra with a cardigan and sneakers while vacationing in Montecito, CA here.  Lingerie as street wear is a big trend right now and unexpected way to dress up your jeans.
Last but not least, I am rocking my Charlotte Tilbury Penelope Pink lips for the perfect classy/sensual lip. For a flawless finish, I am wearing Urban Decay Naked Skin foundation.  Give this lingerie as streetwear look a try! The lace teddies and bodysuits I posted above are all under ninety-nine dollars so you can't go wrong.
Have a lovely weekend! xoxo