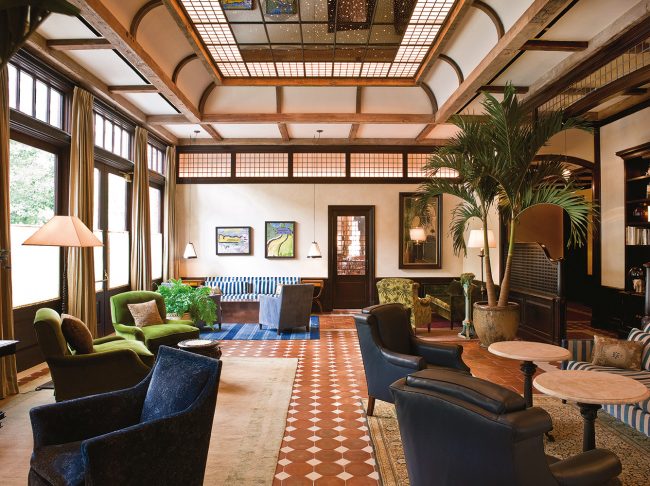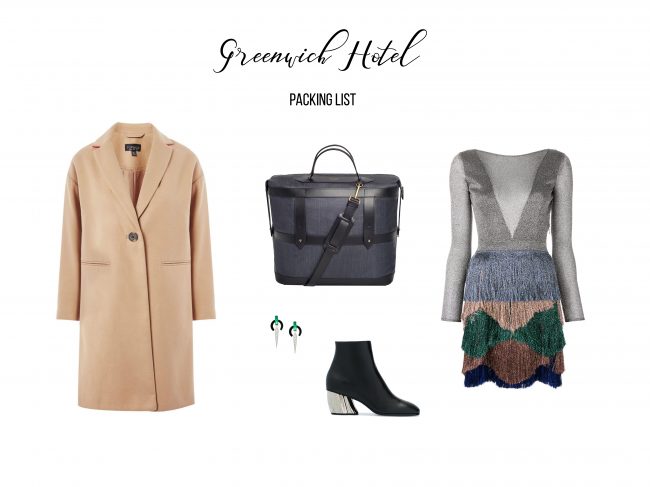 Hi hi everyone, happy November! One of the best places on earth in the fall is New York City, and today I am sharing my home away from home in NYC, The Greenwich Hotel.
Missoni Dress | Topshop Coat | Paravel Weekender
Mathilde Earrings | Proenza Schouler Boots 
This boutique hotel is right in Tribeca in lower Manhattan. The Greenwich is quite interesting, Robert De Niro owns it, it has just 88 rooms, and each room is unique, no two rooms are alike. There is detail in nearly every part of the hotel including the amenities. The underground bamboo Shibui Spa & Pool was built without using a single nail! Also, another relaxing (and incredible) location is the Aire Ancients Baths which are super close to the hotel. The indoor pool sits under a completely reconstructed bamboo farmhouse. Instead of a traditional lobby, the drawing room is for guests only. The drawing room is free of the noise of people coming and going.  The front door is within walking distance from landmarks in the Financial District, and Soho shopping.
Another secret detail of The Greenwich Hotel is that it is a perfect place for people watching.  You won't just see any ordinary people, but lots of A-listers congregate here. Chances are, you'll bump into an Oscar winner while grabbing your morning pastry from Locanda Verde. Also, be sure to grab some tea in the courtyard after a long day of running around. The atmosphere is like a members only club without the snobbery.
What to pack:
Now be sure to bring the essentials to this hotspot, starting off with this incredible Missoni fringed dress. You're sure to catch an eye in this piece. In the big city you need a bold shoe, so do it right with these contrast ankle heel boots, they are 100% show stopping. These boots pair perfectly with the next day's denim. When you head out into the night, throw on this camel coat over your killer look. Or try another great coat from this mood board.  The coat is tailored and gives shape, but the relaxed fit provides total comfort. Keep the jewelry chic, but still simple with these Mathilde earrings from Farfetch. Isn't that emerald color so good?
Finally pack it all up in this Paravel weekender bag, it is light and perfect for toting around the city.
For a unique New York experience, give The Greenwich Hotel a try and let me know what you think of my favorite home away from home! Thanks!