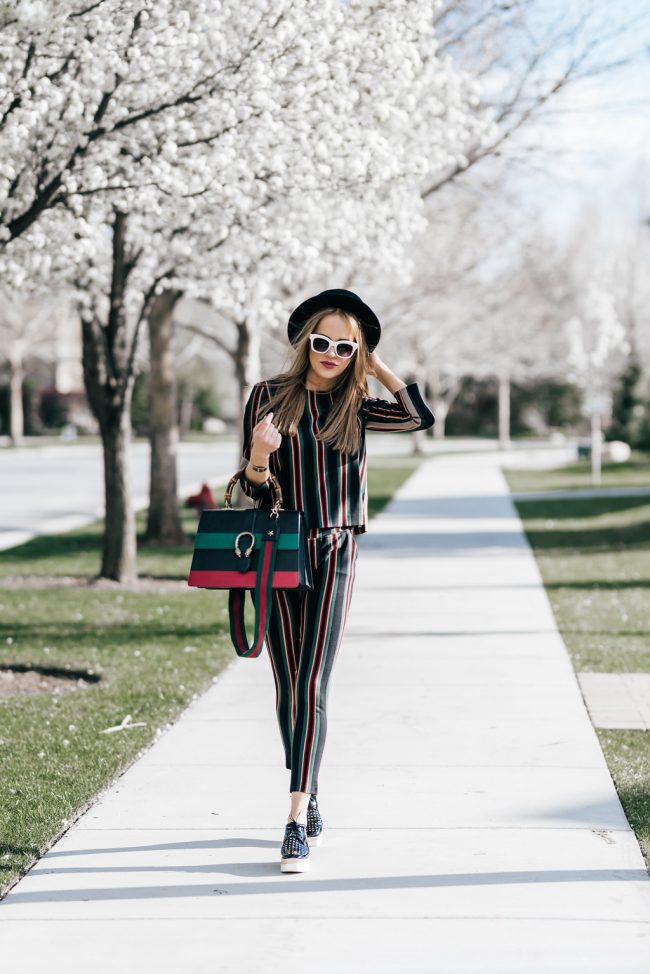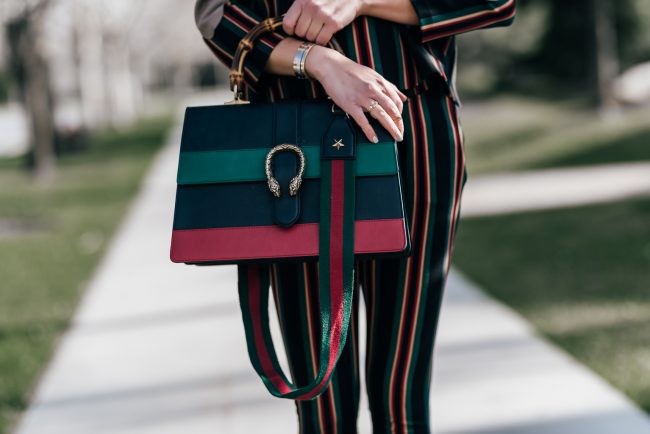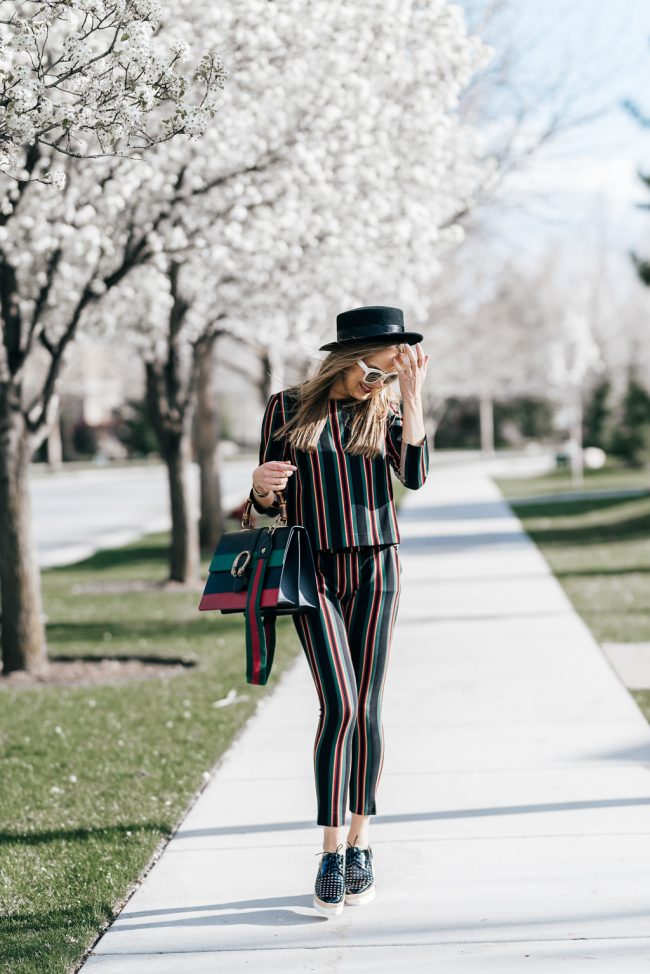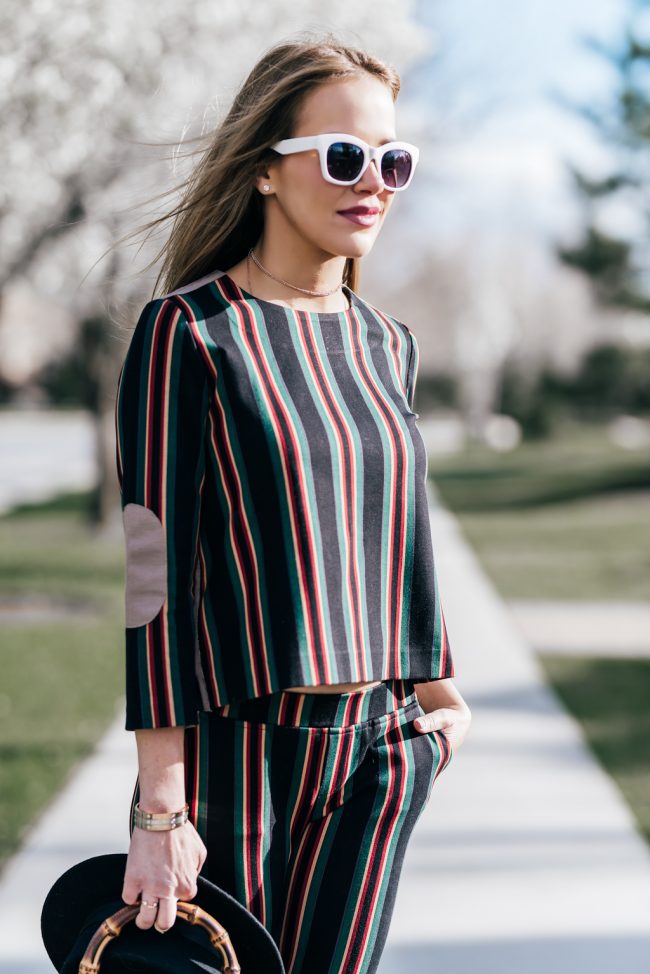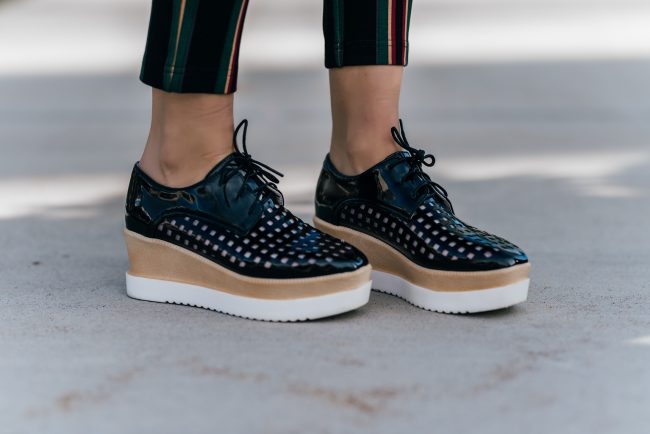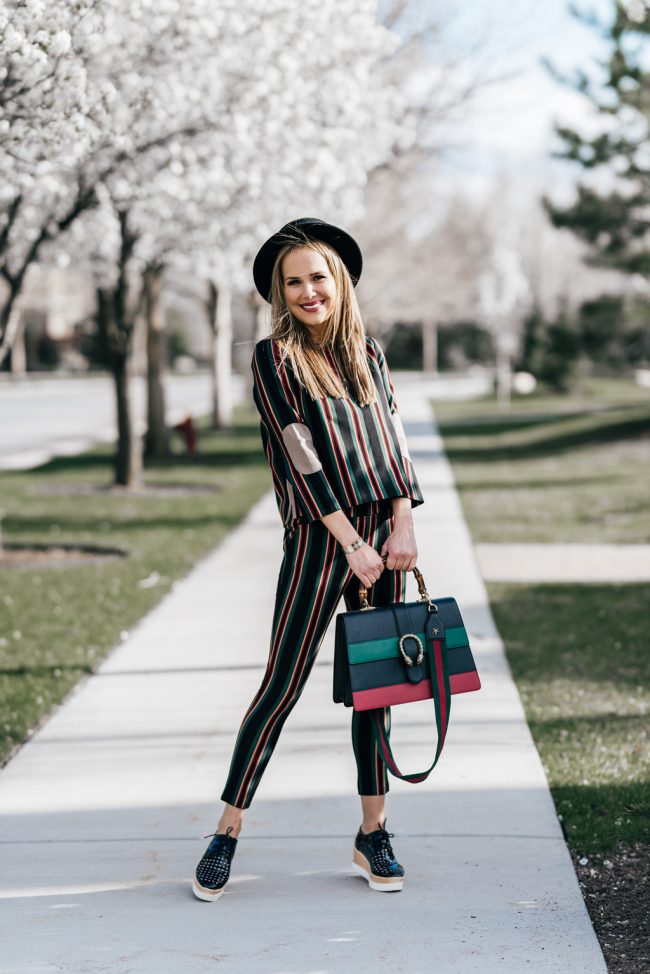 Light In The Box Striped Co-ord outfit | Light In The Box Patent Perforated Platform Oxfords  | Gucci Striped Top Handle Dionysus Bag | ASOS Black Felt Fedora | Darleen Meier Choker Suede Choker with Three Chains | Givenchy White Frame Gold Metal Sunglasses (similar)
It's Tuesday which means today is not Friday and neither is tomorrow and that is ok! Just trying to be positive here I guess.  Tuesday is kind of random you know….not here nor there.  I decided to add a little inspiration to your Tuesday by sharing a polished but comfortable striped spring co-ord outfit (under $75) by Light In The Box, perforated platform oxfords also by Light In the Box and the most gorgeous Gucci striped Dionysus top handle bag.
I have done a few collaborations with Lightinthebox.com  and let me share why.  They're a global brand and a lot of my followers are out of the country (what up Germany), they offer wide variety of items at attractive prices (cause everyone should be able to feel stylish) and they have designer looking items that are fun to surf.  My shoes and my outfit are both the Lightinthebox.com and I am crazy about both items.  Say….these platform oxfords look a lot like a certain high end designers oxfords at a major fraction of the price. Not bad!
This Striped top handle Gucci bag is one of the BEST items I own.  The colors are so rich and the quality is fantastic.  I was unable to make it to Paris Fashion Week a year ago, so my love decided to surprise me with this bag as a pick me upper.  Maybe I should miss fashion week more often (wink wink).
Thank you for letting me share this striped spring co-ord outfit with you today! Please have a lovely Tuesdeeeeee! xo