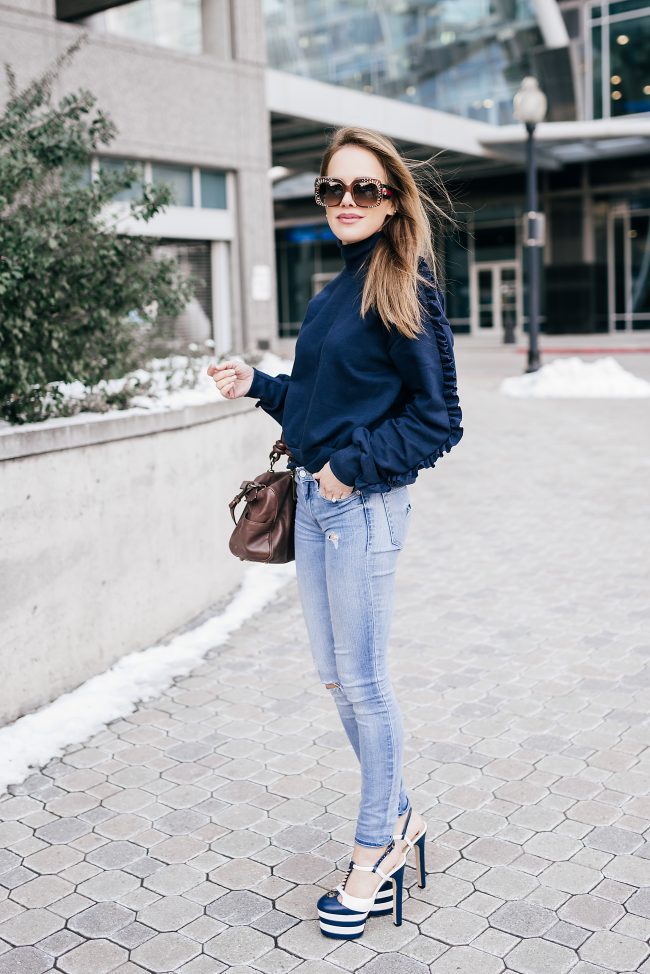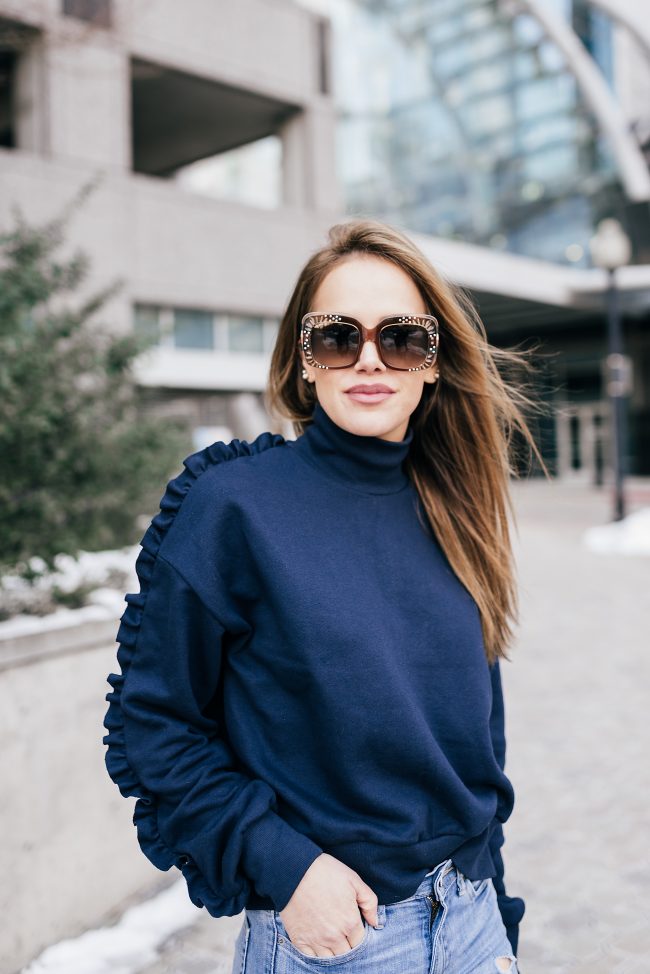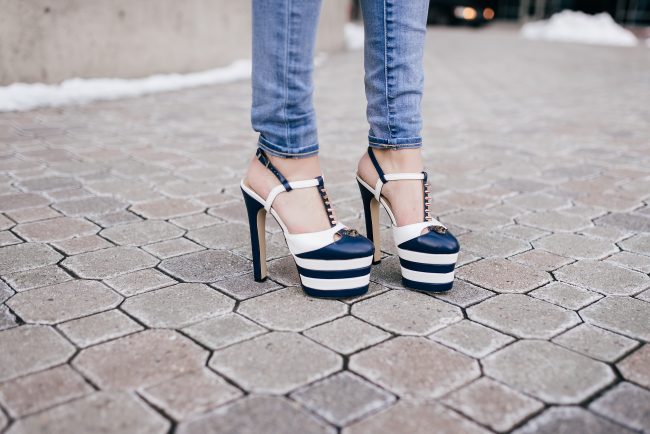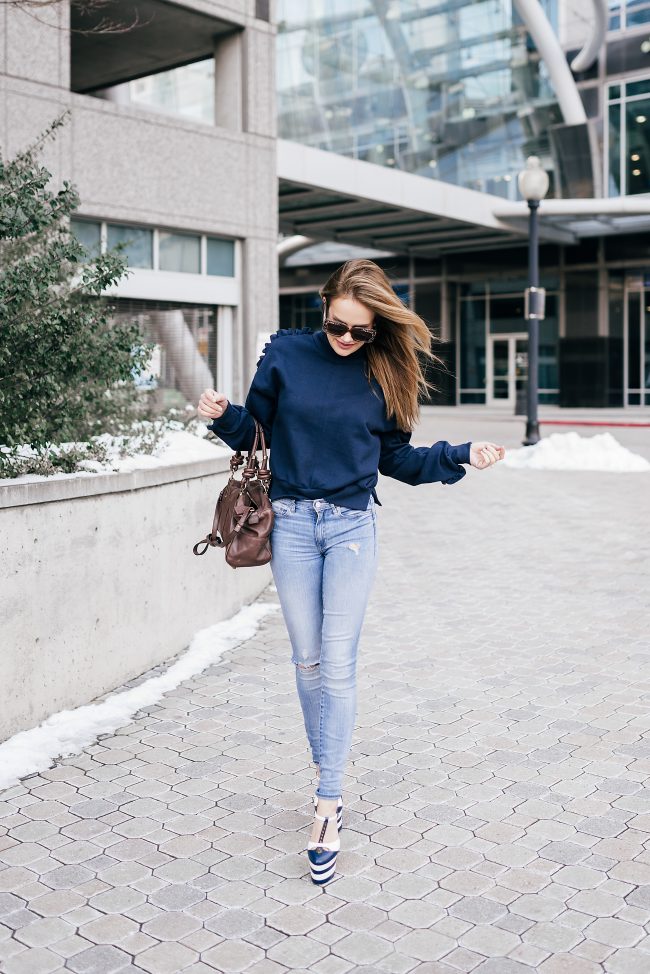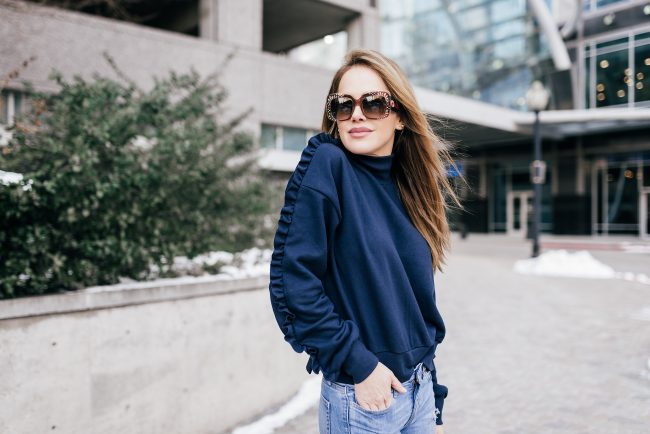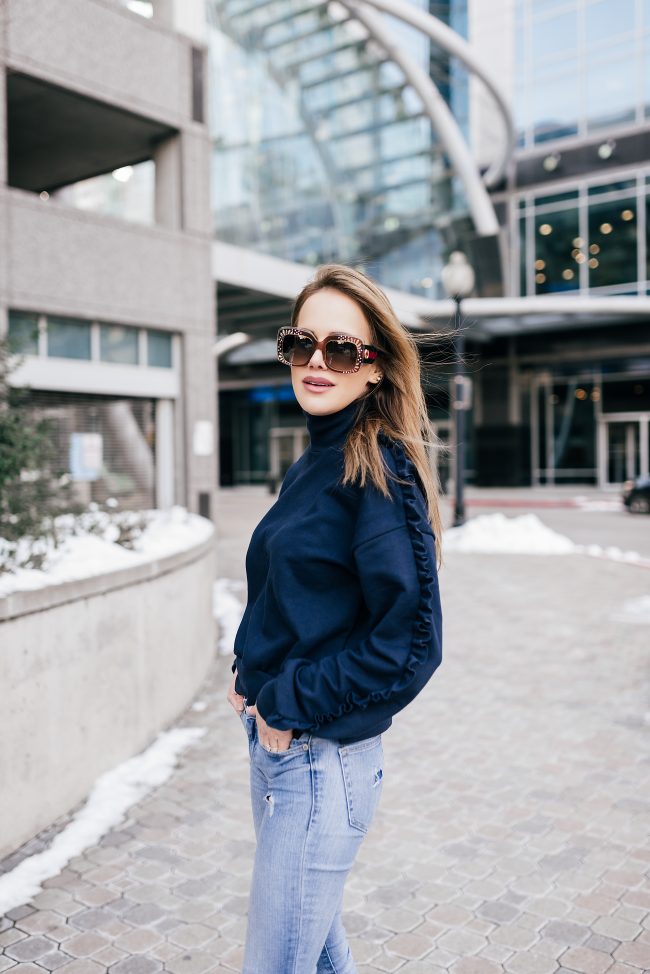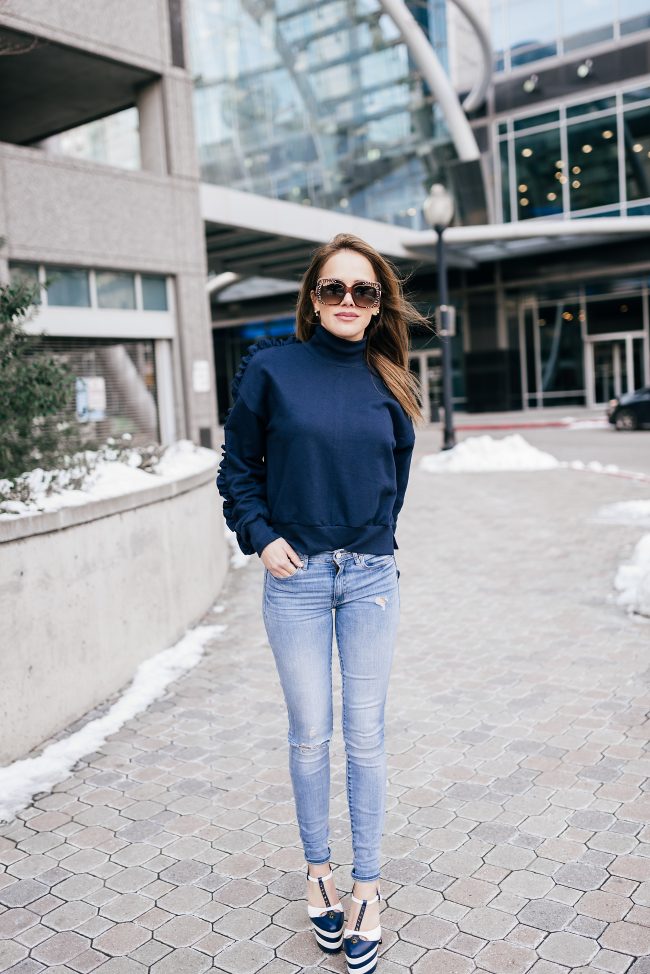 Storets Riley Sleeve Ruffle Sweatshirt | Gap Denim Midrise Legging Jeans | Gucci Oversized Rhinestone Square Frame Sunglasses  | Gucci Studded Leather Stripe Platform Pump | Mac ColourRocker Lipstick  | Bling Jewelry Pearl and Gold Ear Jackets | Makeup Forever Ultra HD Foundation 
Good morning friends! I am sitting in the Delta Sky Club (delta plug there) waiting for my red eye back to the great land of salt…and lakes.  Ok, that is my stupid of way of saying I am headed home (SLC)! After 10 incredible days in Hawaii, I am looking forward to getting back to my puppies, vegan wannabe diet and my babies.  It was awesome to have the kiddies here with us for a week, but we sent them home with my parents while we honeymooned for another four days.  As far as my wedding goes, I will be sharing some details and all of my resort looks in a posting coming your way!  Several people messaged me regarding my wedding dress and the details…I will share those photos and details as soon I get I my pics back. Thank you so much for all of the well wishes.  I was truly humbled.
A friend recently reminded me about an awesome online shop called Storets.  I had heard about it before, but hadn't visited their site for a really long time.  She was wearing an incredible faux fur jacket that looked expensive and fairly real.  As someone who prefers faux over real fur, I was very impressed. While revisiting Storets.com I found this navy blue ruffle sleeve sweatshirt aka the chic pullover that feels like pajamas.  This Storets sweatshirt is quickly becoming my new go to piece.  It's comfortable with an edge, so you're not just wearing another boring sweatshirt.  I promise you'll like this one!
As you may know….no recent Fashion Fuse look is complete without some sort of Gucci item.  Once again, I am rocking my striped platform heels.  These shoes are showstoppers! Everyone has to say something when they see them.  It's fun to hear the different reactions people give.
Thank you and much love! Be sure to snag the chic pullover that feels like pajamas before they sell out.
This married women (holy smokes) is out of here! xoxo