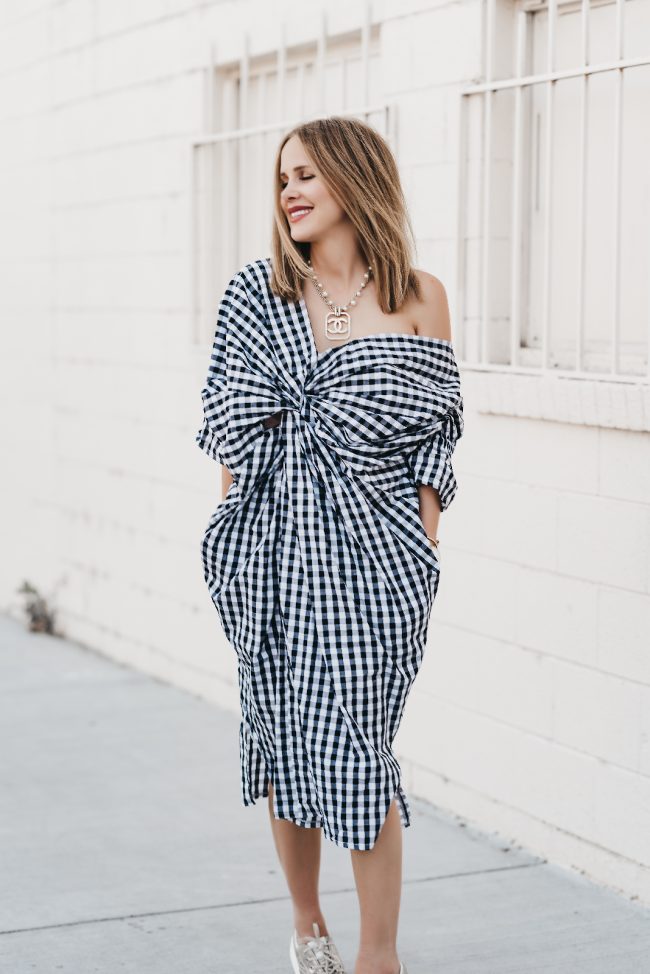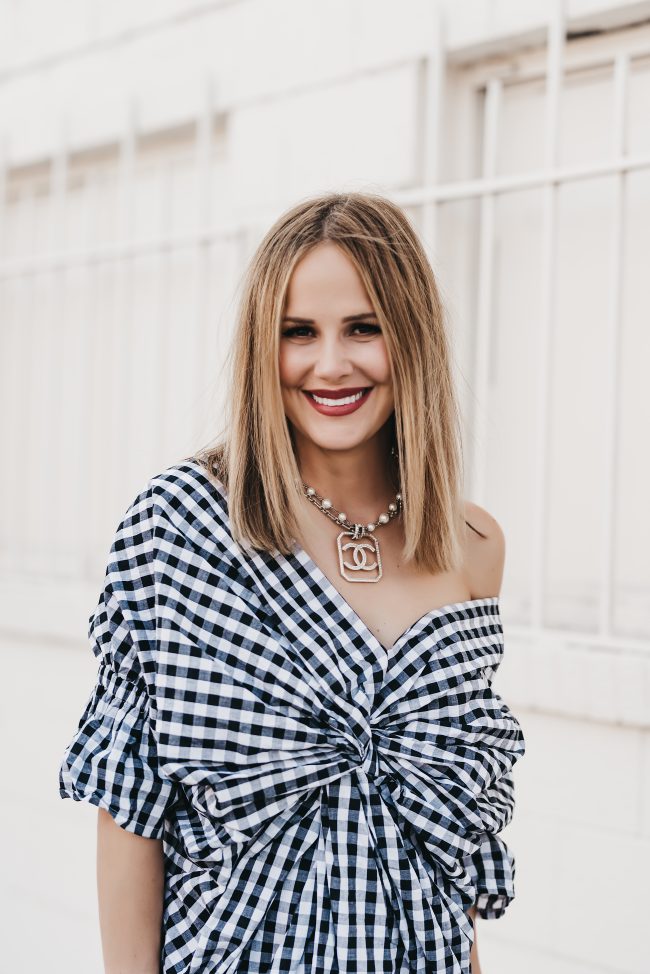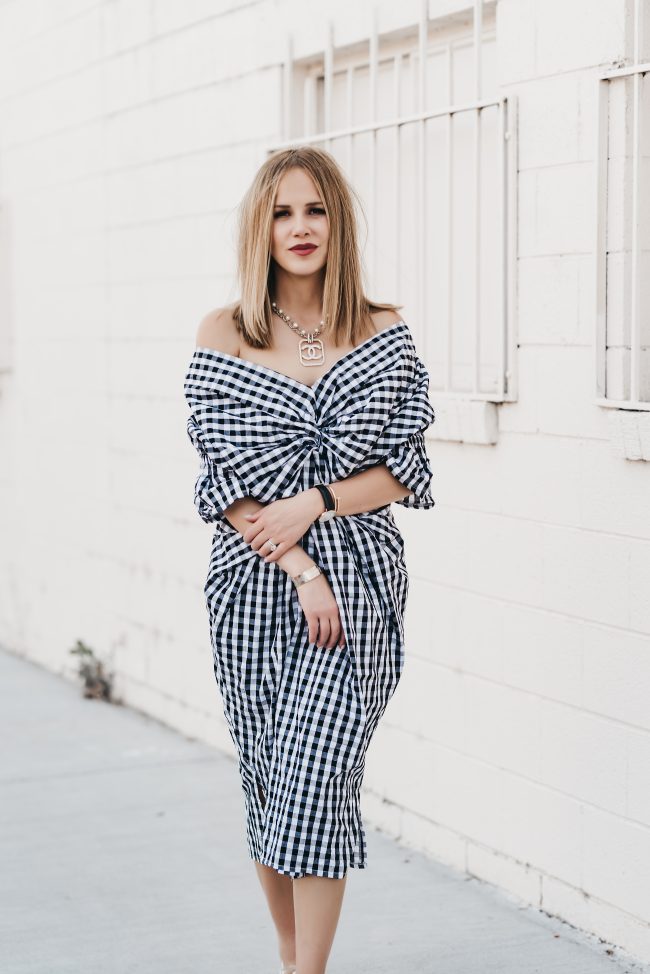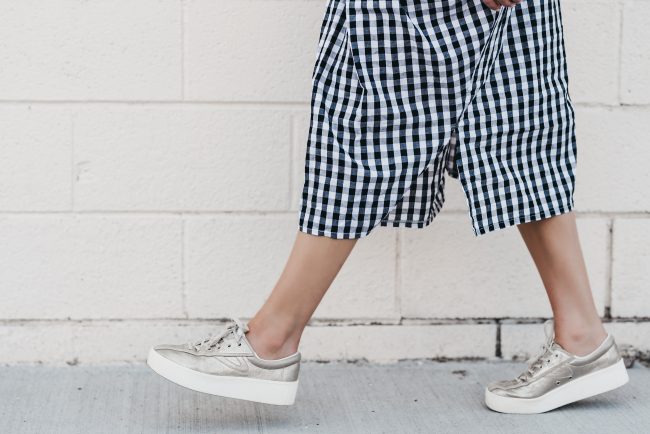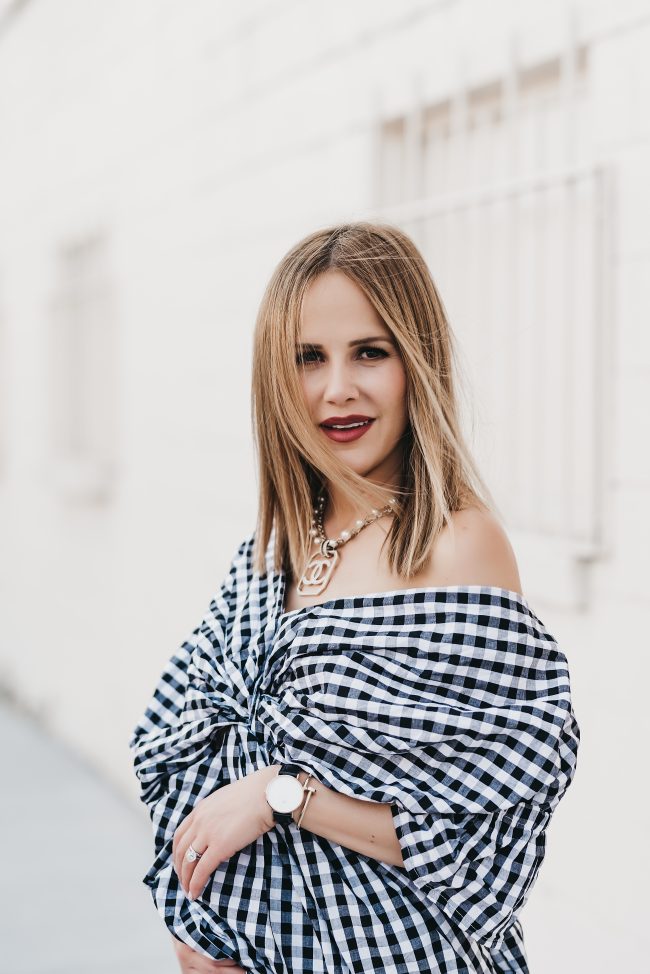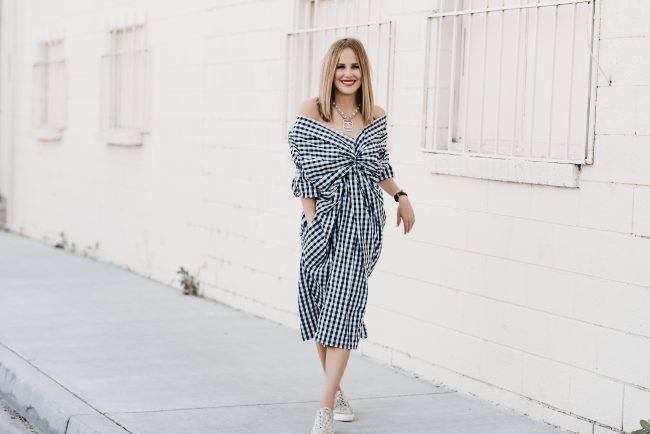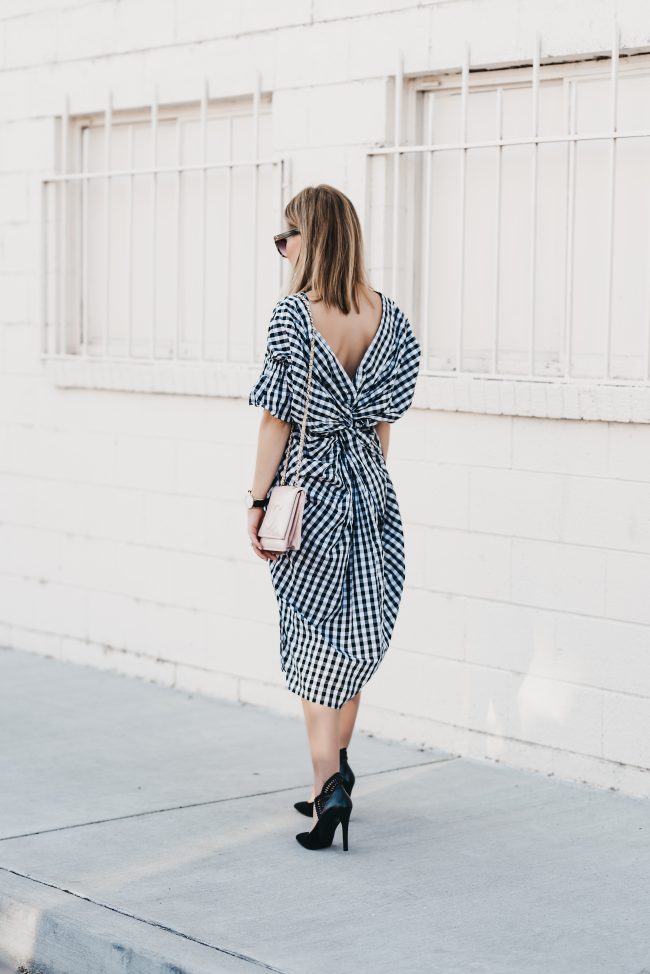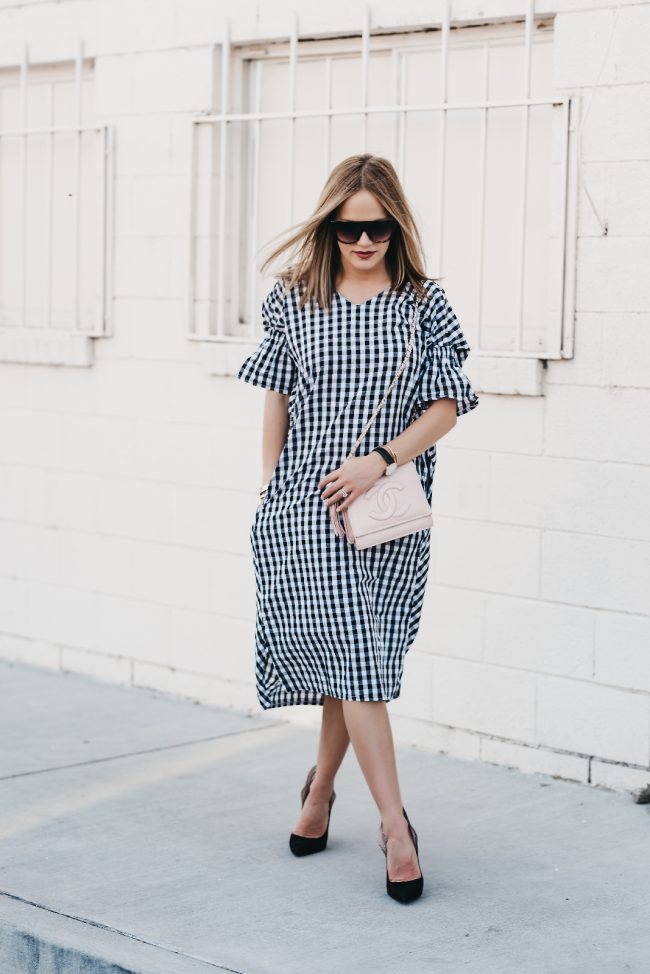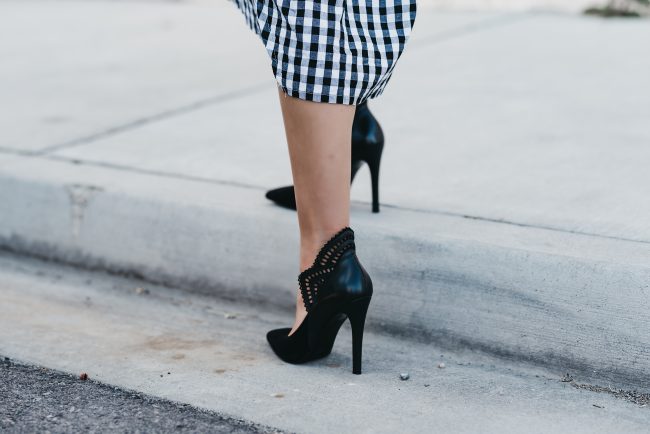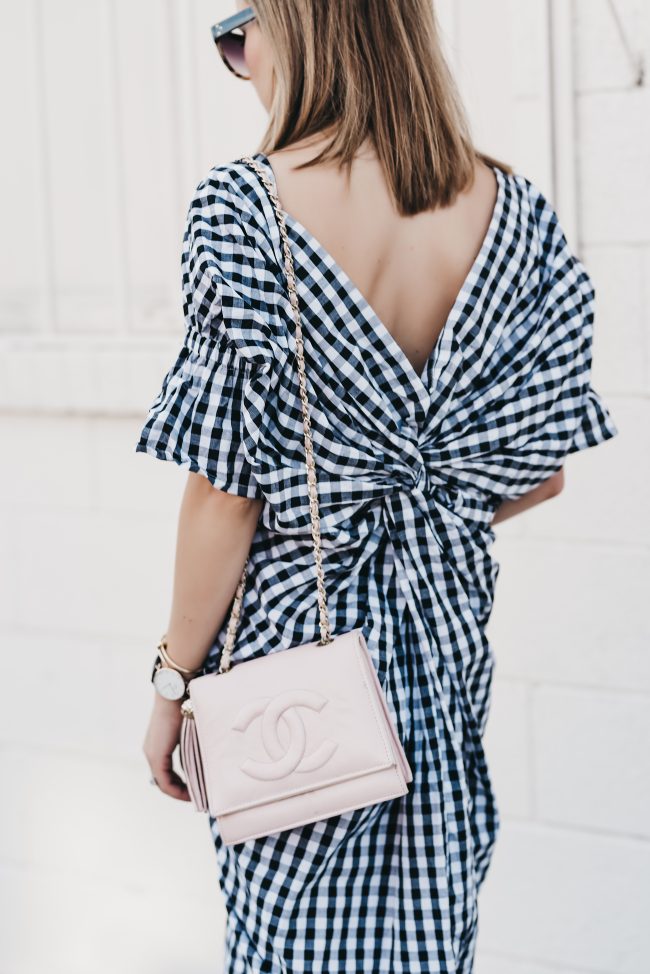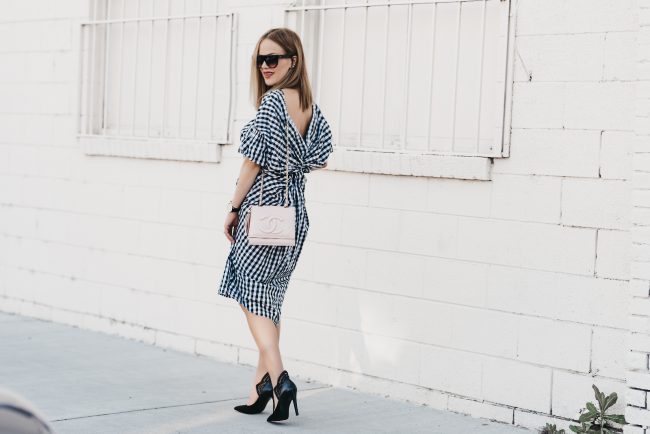 Good morning friends! Today I am excited to share this twisted gingham dress under seventy five dollars two ways. I love this Storets Mira dress because the comfort level is just short of a muumuu, but it's totally chic.  It honestly feels like a night gown.  It would even work as a pregnancy or nursing dress…..seriously it's so versatile!
For the first look, I went with a beautiful 2017 Chanel oversized logo pearl necklace.  Sometimes I get annoyed with Chanel for charging so d@mn much for costume jewelry, but it's beyond iconic and holds its value really well.  Besides that, every girl needs a few pieces of Chanel jewelry in her closet. What else would we pass on to our daughters (working on getting one of those) that will still be in style when they grow up?? You honestly can't go wrong with chanel.  To dress down my beautiful Chanel necklace, I paired this look with subtle metallic gold Tretorn sneakers.  These are a great pair to have on hand because they're comfortable and fashionable.  Mixing dressy and casual gives most looks a lovely balance.
For the second look I decided to flip the dress around, throw on some Ashley Cole heels, Celine Shadow Sunglasses (on sale) and a vintage blush pink Chanel shoulder bag.  As you can see, this dress works day or night.  Did I mention it has pockets?! I love a good pocket and so do the shoppers of QVC…lol! I always laugh bc everything on that channel is versatile and has pockets.  It's like a prerequisite.  This gingham knot detail dress is so easy to wear! I cannot believe it's under seventy-five dollars too!
As always, thank you for shopping and stopping by.  I love what I do and I couldn't do it without you. If you ever have feedback, I'd love to hear it as I read all of my comments.
Have a great day and thanks for letting me share this twisted gingham dress under seventy five dollars two ways post.
The Makeup