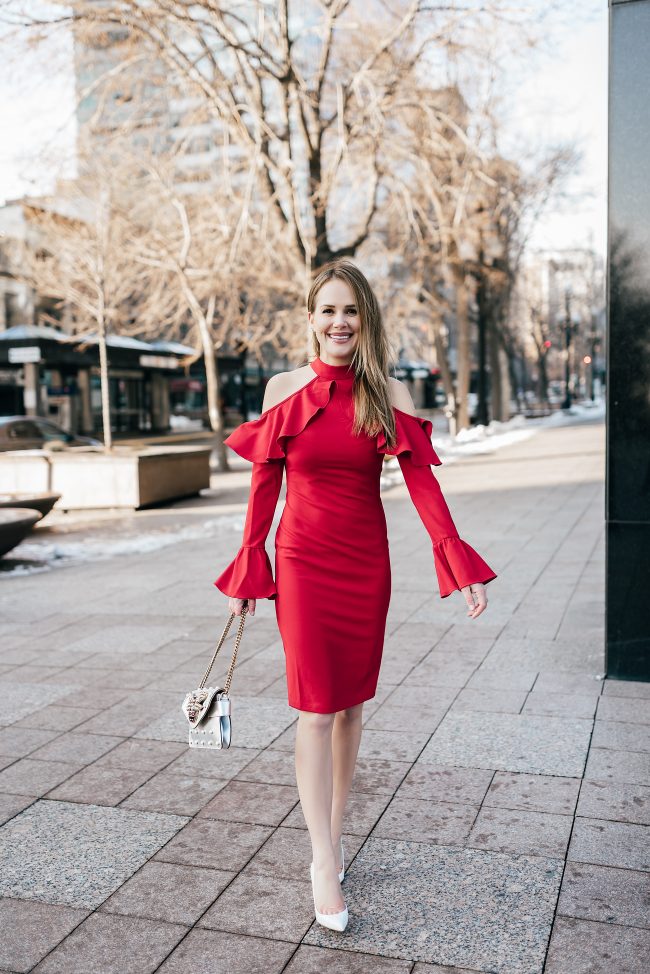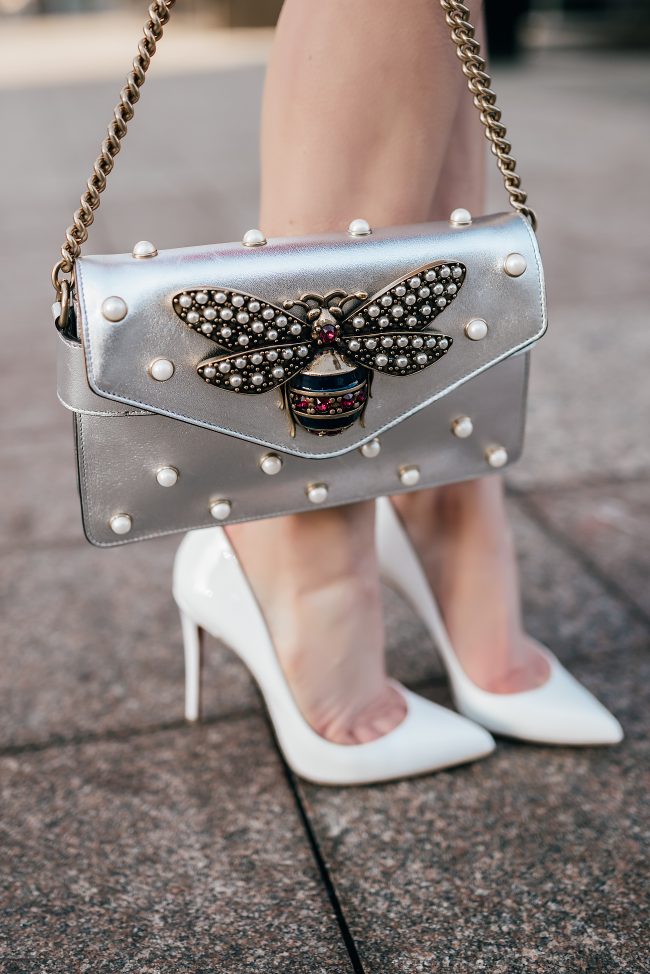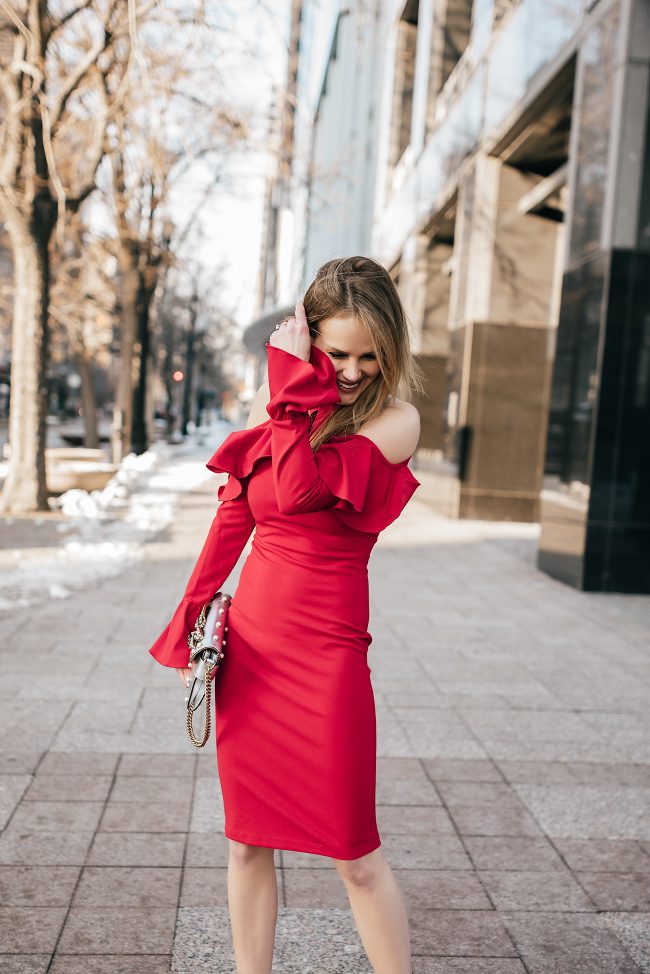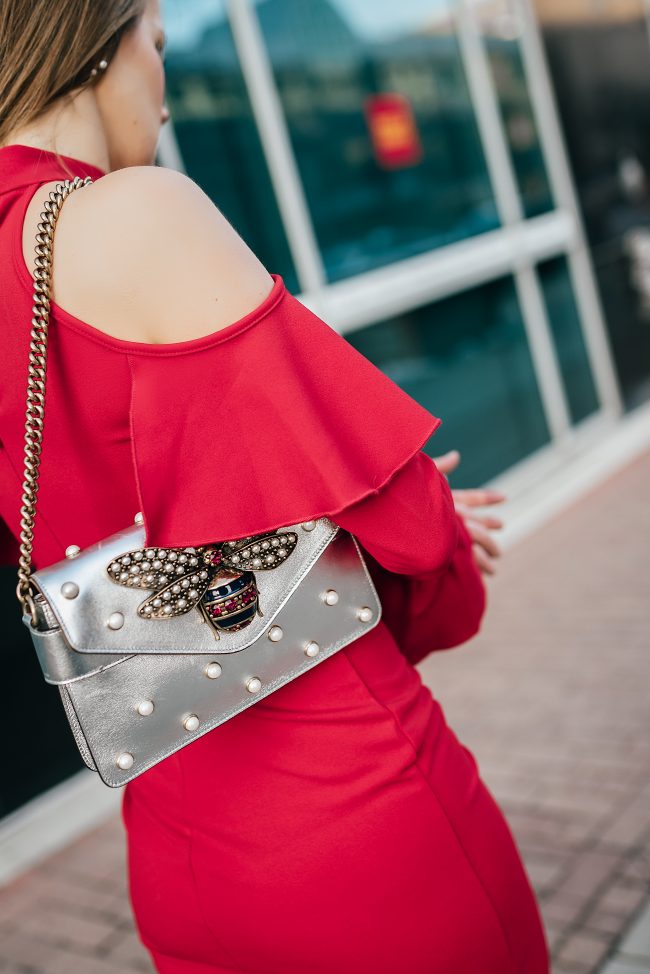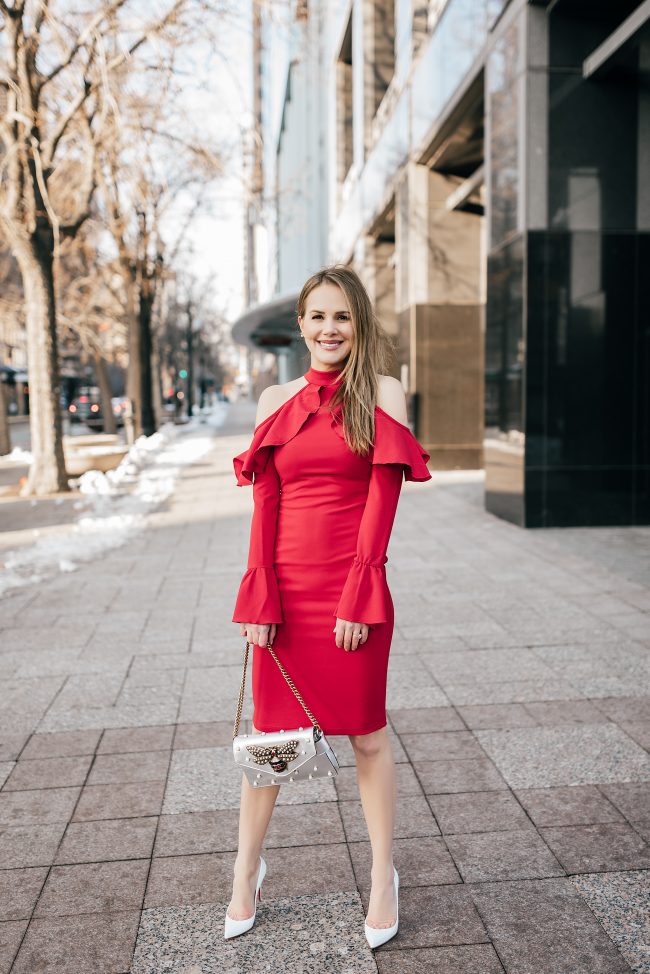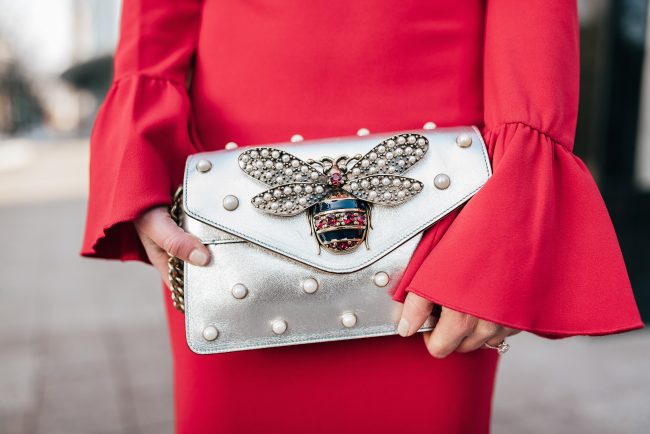 Shein open shoulder ruffle dress | Christian Louboutin So Kate White Patient Leather Pumps | Gucci Broadway Bee Bag in Silver Metallic Leather | Bling Jewelry Pearl Ear Crawlers
Happy Tuesday friends! Today I am mixing high end and affordable in this Valentines date night ruffle look featuring Shein and Gucci.
Ladies, don't catch yourself wearing the same blue jeans you wear on any ole weekday. Spice it up this year with a dress and heels! Try, try, try to show yourself and your fella a little love by dressing up! When you spice it up, it shows you care.  This affordable dress from Shein is a great option (and comfortable too).  If you got nothing to wear or want something new, go for this Valentines date night ruffle look
Fellas, I promise your girl would die for a Gucci bag! When in doubt, a designer bag will always bring a smile to her face. You just need to know if she likes classic or funky.  Sometimes you can get two in one! My Gucci bee bag is a real special statement piece (especially since I live in the beehive state).  I will post more classic options in the shopable photos below, so there is something for everyone! You can also check out my other favorite Gucci bag here.
Have the best Valentines Day please! xo
Gucci Bags