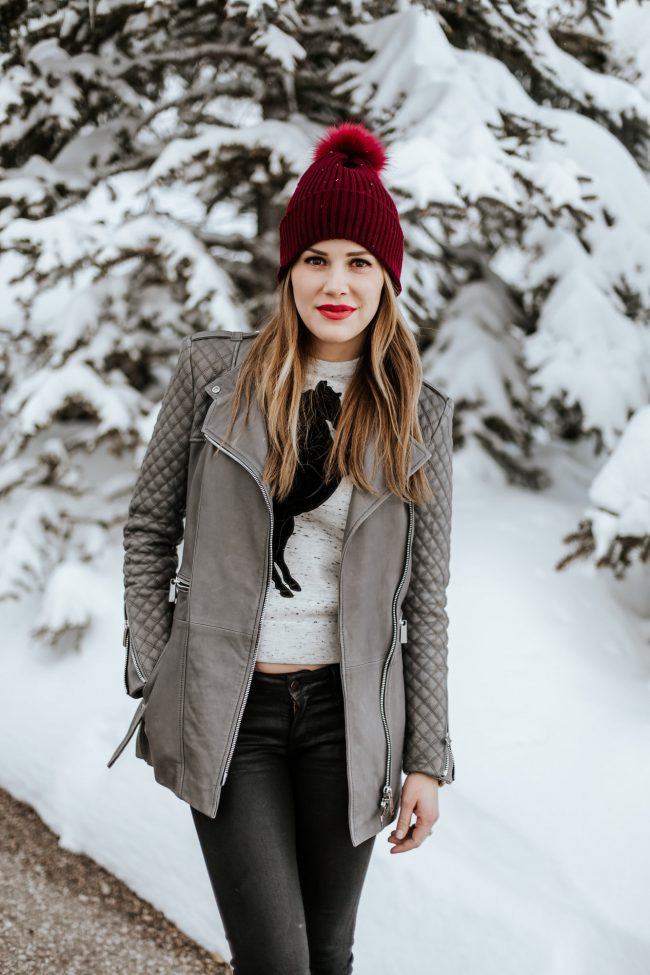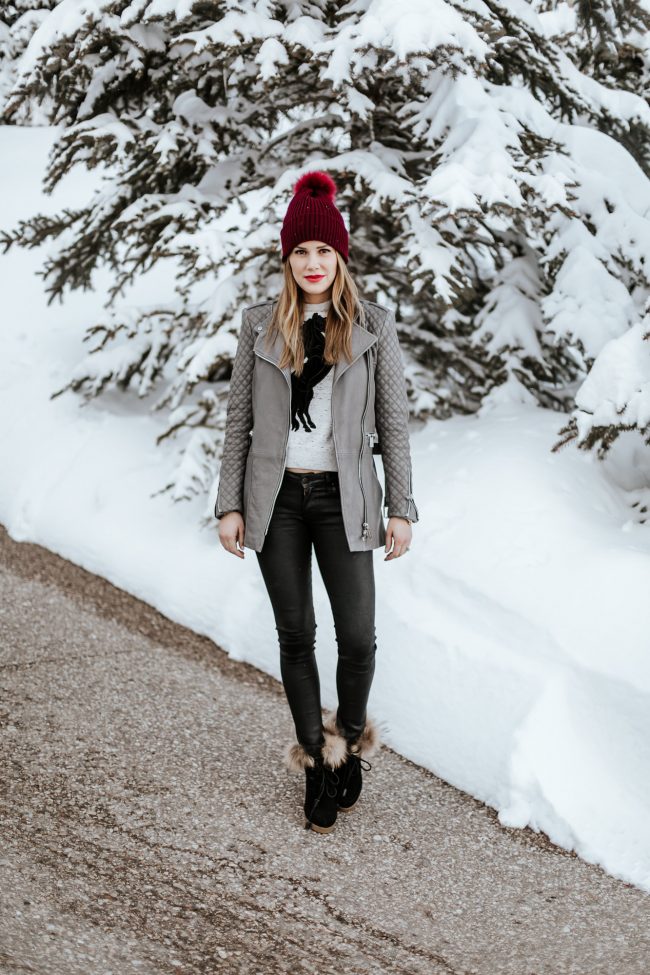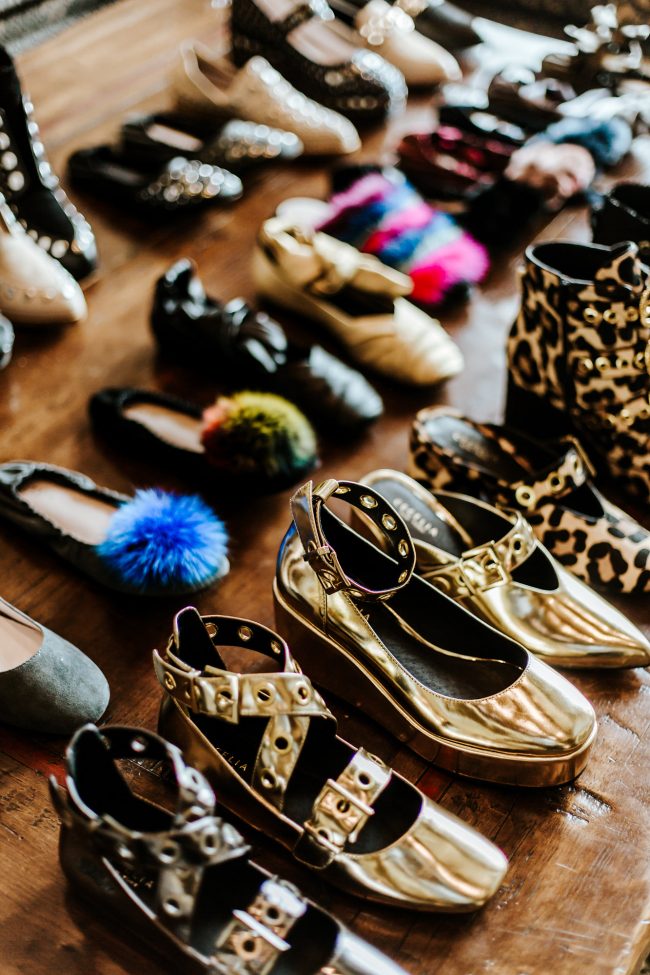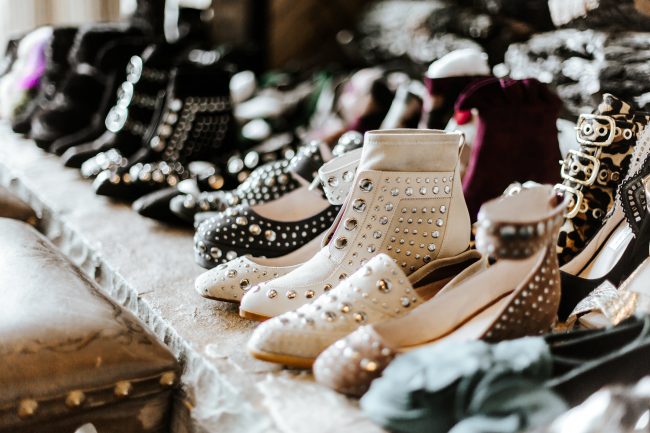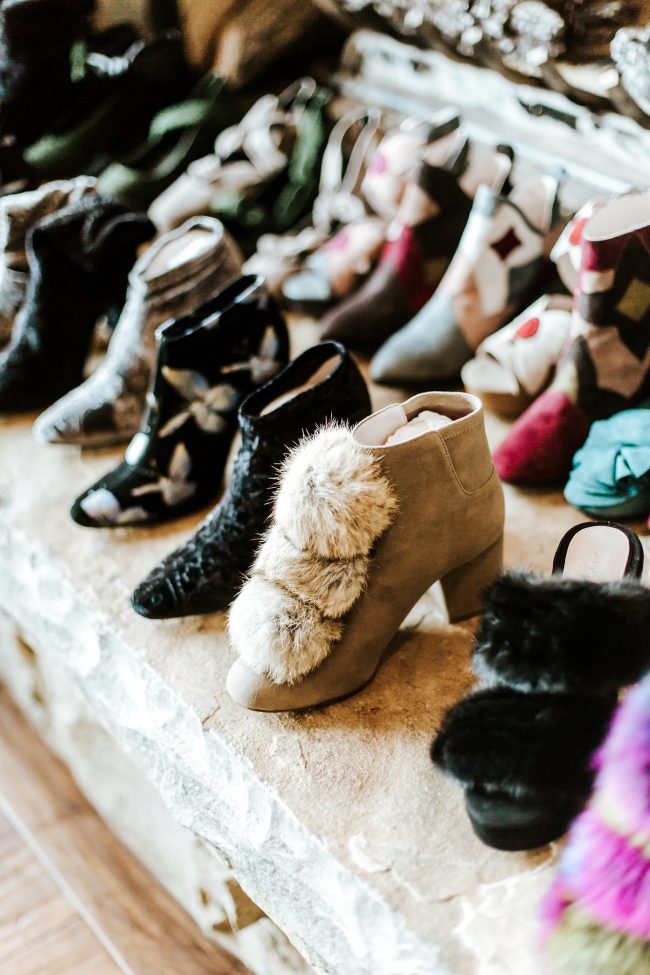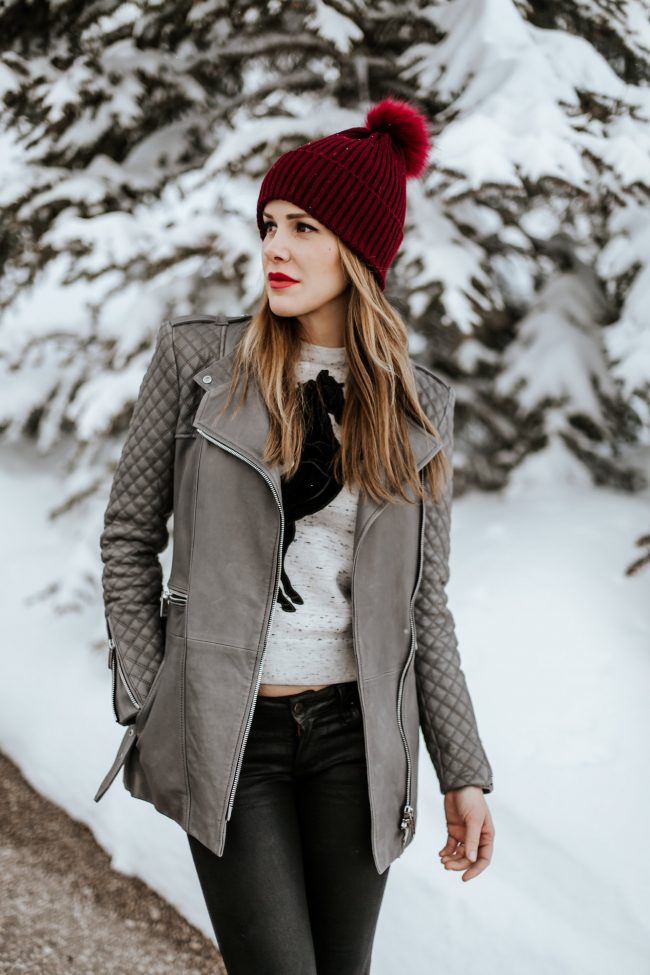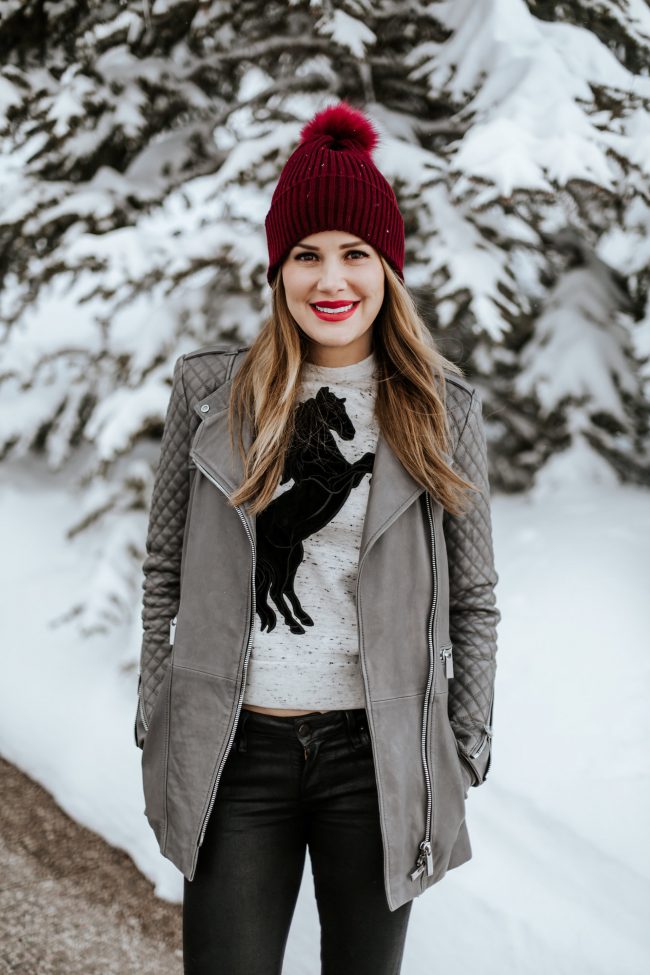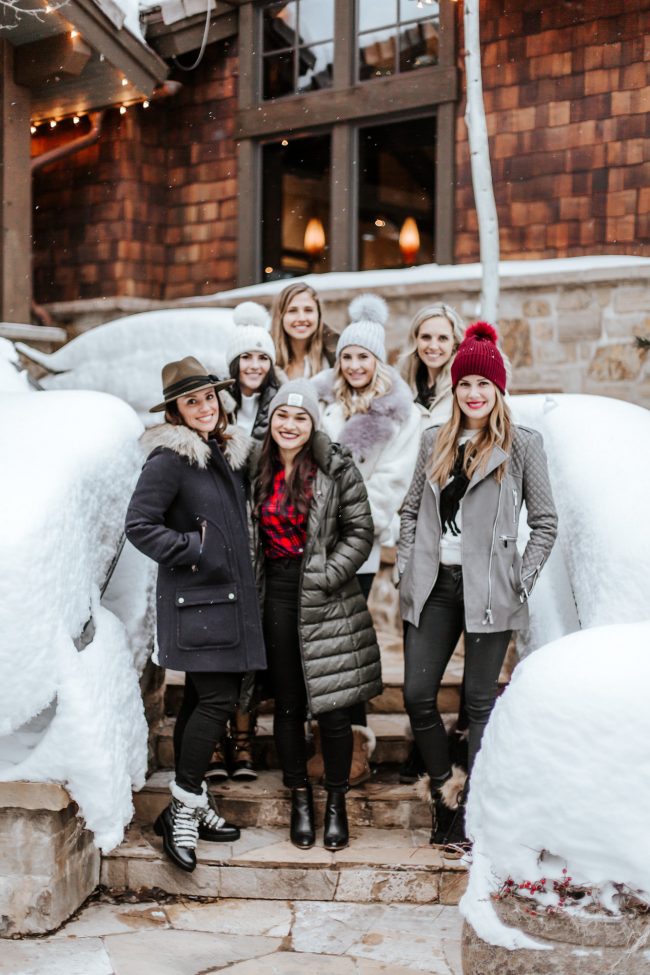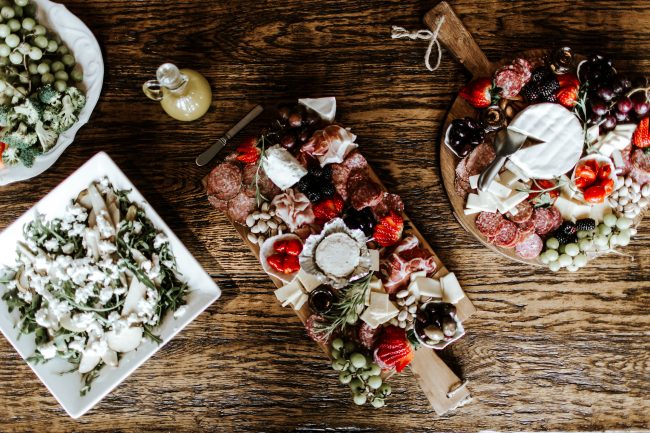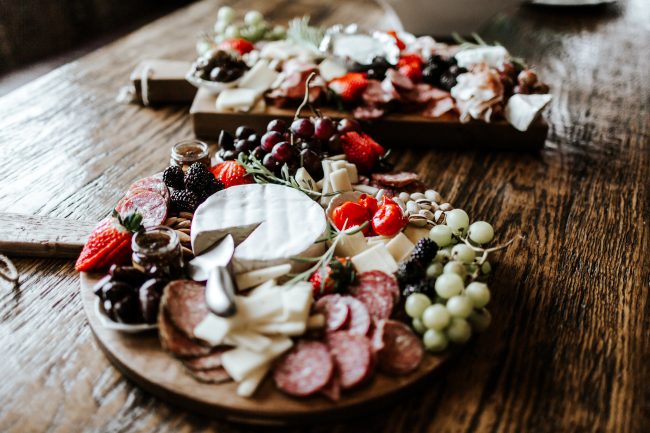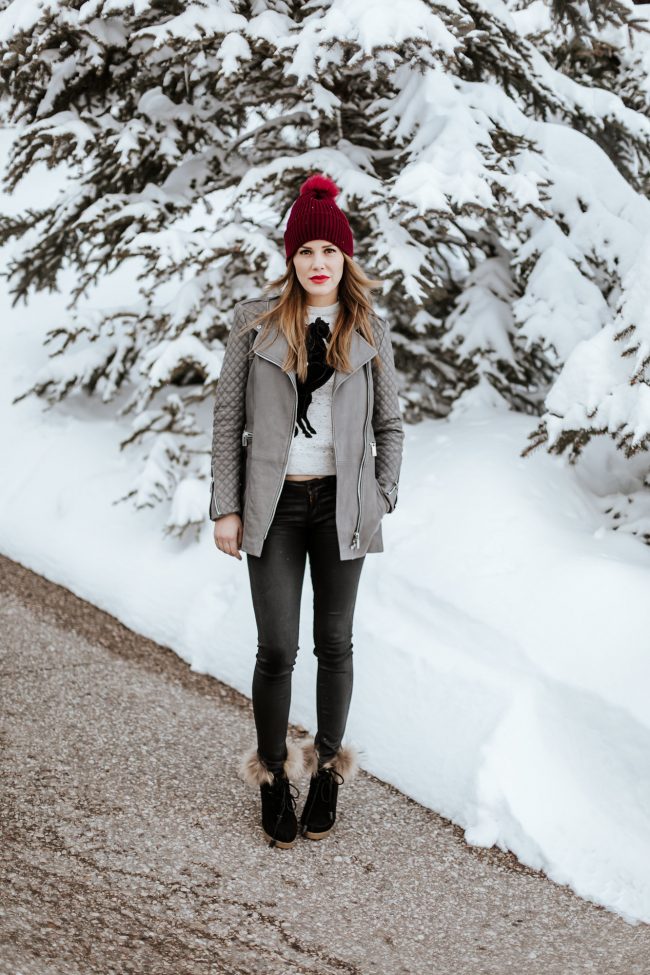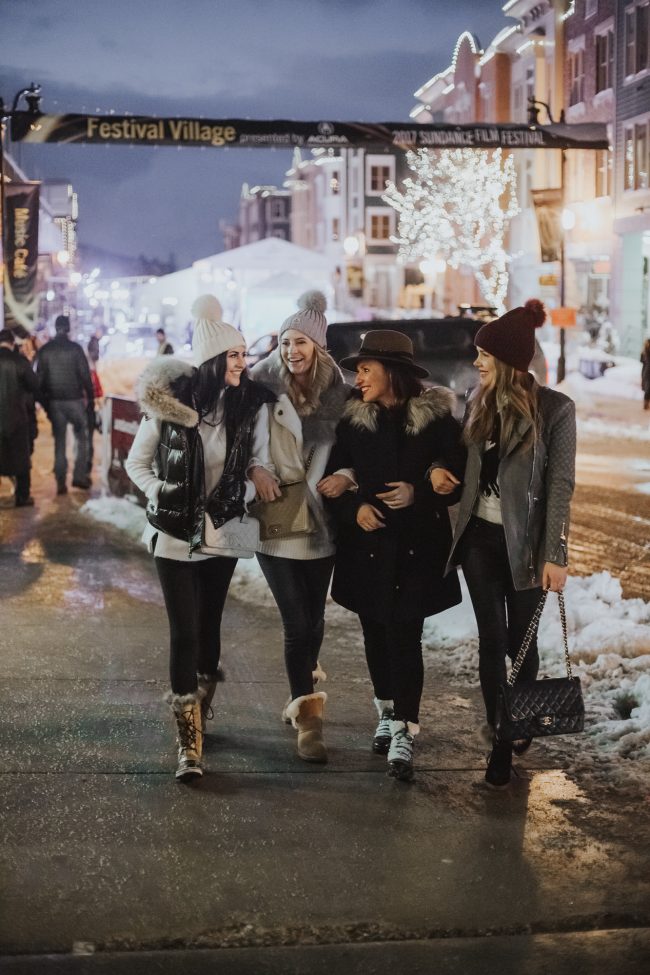 Cecelia New York Hailey Wedge Boot | Barbara Bui Grey Quilted Leather Jacket | Topshop Burgundy Beanie with Pom | Citizens Of Humanity Racer Leatherette Jeans  | Gucci Ghost Sweatshirt (similar) | Dior Rouge Matte Lipstick #999
My Sundance Weekend with Cecelia New York was an absolute blast! The shoes, food, skiing and women where fantastic.  Natalie from Natalie Now, Emily from The Ivory Lane, Rachel for The Pink Peonies, Liz from Late Afternoon and me, myself and I were all guests of Ashley Cole the talented designer behind The Ashley Cole and Cecelia New York shoe Brands.
My average bedtime for three nights in a row was 2:30 am and boy did I pay for it! I have to say after long days of skiing and parties, hanging with the girls by the fire in the wee hours of the morning was my favorite part.  I found each and every woman there so inspiring in their own individual way.  That may sound cheesy, but I mean it.  Once I got home, I soon found out I am not 21 anymore therefore late nights don't jive with me (or my sinuses) anymore.
What I LOVE about the Cecelia New York and Ashley Cole labels is that you get really well crafted shoes at a good price point. What I hate more than retail is when retailers are unrealistic about their prices.  I am sorry To*sh*p, but I don't want to pay $175.00 for shoes that should be $50.00.  Cecelia New York has well crafted shoes that don't break the bank! For the most part nothing is above $250.00. Their styles are right on trend too!  I was drooling over Just about every piece in their new collection (photos above).
Make sure to check out both brands! Fellas, they make perfect Valentine's Day gifts.
Thanks for letting me ramble about my Sundance weekend with Cecelia New York! xo